Name

Shoma Chaudhury




Role

Reporter




Children

Shivy Menon








Education

Lady Shri Ram College for Women, University of Delhi, St. Helen's Convent, La Martiniere Calcutta
Newslaundry interviews shoma chaudhury
Shoma Chaudhury is an Indian journalist, editor, and political commentator, known for her strong but nuanced, often counter-narrative, stands on national issues. She was managing editor and one of the founders of Tehelka, an investigative public interest newsmagazine. She was also the founder and editor-in-chief of Catch News, a digital news platform; and director and co-founder of THiNK, a cutting-edge thought leadership forum. She is currently director and co-founder of Algebra – the Arts and Ideas Club, a unique new space for critical conversations.
Contents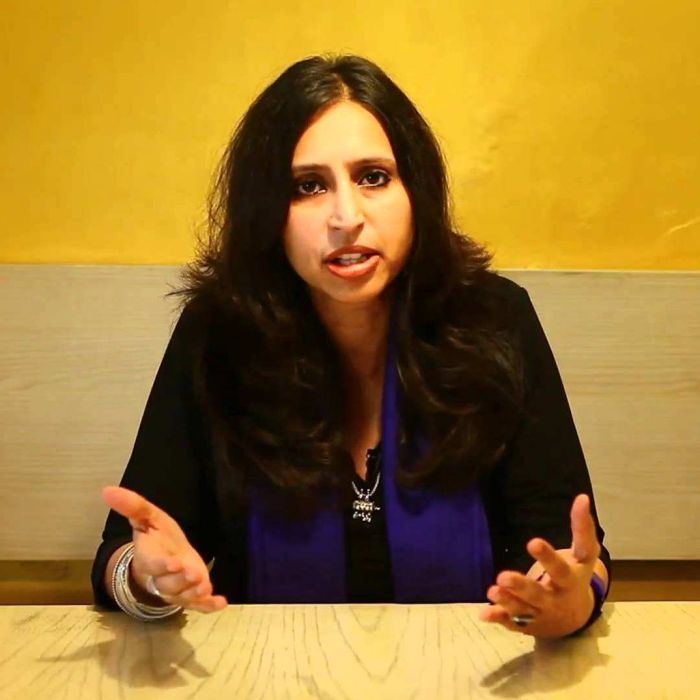 Shoma chaudhury apologises before ncw
Biography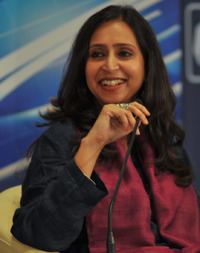 Chaudhury was born in Darjeeling and grew up in the tea gardens of West Bengal, where both her parents were doctors. She studied in St Helen's Convent in Kurseong; La Martiniere School in Kolkata; and in Lady Shri Ram College, New Delhi. She topped the national ISC Board in English in Class 12, and also topped Delhi University twice, both for her Bachelors and Masters degree in English Literature. She is married and lives in Delhi.
Career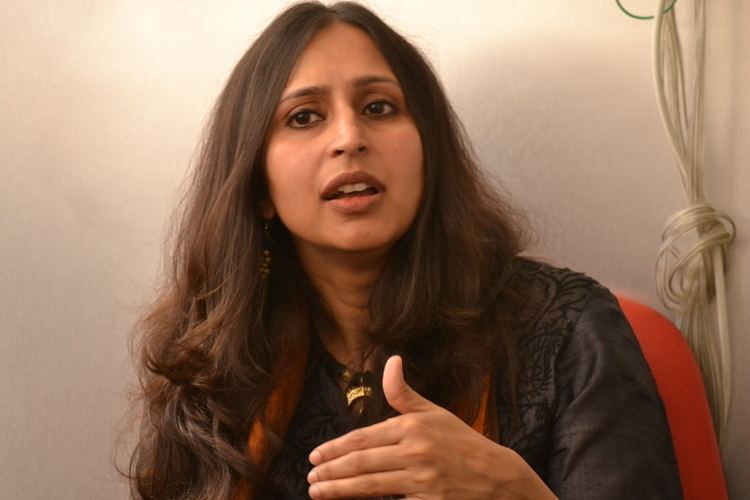 Before joining print journalism, Chaudhury was employed at Doordarshan, directing more than 40 weekly television shows on books and writers. Her journalistic career began as Books Editor at The Pioneer later moving to the India Today, and then the Outlook news magazine. She joined as Director of Special Projects and Features Editor at Tehelka, and went on to become its Managing Editor before she resigned.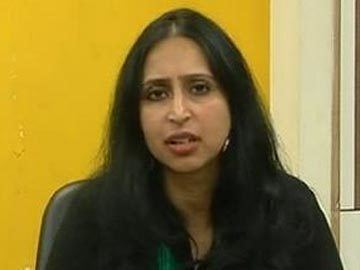 She is also a literary critic in India and was one of the judges of the Vodafone Crossword Book Award in 2006. She engages in public debate through platforms like the Jaipur Literature Festival, Tehelka Think Fest and has featured on the Riz Khan Show on Aljazeera. She was recently a panellist at the "Outcry in India" discussion at the Women in the World Summit on 4–5 April 2013.
On 21 November 2013, Chaudhury was in the news because of the way she handled a complaint of sexual assault by the young woman journalist against the Tehelka's founder, Tarun Tejpal. Chaudhary, who is a prominent voice on women issues, was criticised by the media and some colleagues for possibly underplaying the case at her own magazine. On 28 November, she resigned her post as managing editor of Tehelka.
Views on Indian media
Chaudhary criticises the current state of the Indian media. Speaking on a panel on investigative journalism at the 16th World Editors Forum, she remarked on the state of journalism in India as "pathetic" as it had become "a corporate rather than a political act". She was critical of the "focus on advertisement revenue" rather than public interest, adding that "journalism has thus been undervalued, and this needs to change. On another occasion she was quoted as saying:
India's political, corporate and media establishment sounds like a mobile cocktail party, gliding, champagne glasses in hand, in and out of each others' drawing rooms, television studios, boardrooms and award ceremonies like actors in an elaborate charade.
She was critical of the nature of the recent Radia tapes controversy calling it a "mistake", noting that the tapes "end abruptly or seem to be missing bits of the conversations (which means)... Someone has carefully edited the tapes". She was also critical of the nature of the debate of the controversy that followed, observing that it had "distracted from the larger question of journalistic ethics... to.. just become a misogynistic, medieval witch hunt."
Awards
In 2011, Newsweek (USA) picked Shoma Chaudhury as one of "150 power women who shake the world". The other Indian women on the list that year were Sonia Gandhi and Arundhati Roy. She has also been awarded the prestigious Sabbiadoro Ernest Hemingway Award for Political Journalism (2013), the Mumbai Press Club award for political journalism (2012), the Ramnath Goenka award and the Chameli Devi Award for Best Woman Journalist (2009) for "going where angels fear to tread". She was honoured by her alma mater Lady Shri Ram College, Delhi, with the alumni of the year award in 2013.
Public Life
Apart from her career in print journalism, Chaudhury has been a virtuoso speaker, both on television and stage, and has been invited to address many forums both in India and abroad, including America, Britain, Edinburgh, Italy, France, Spain, Australia, Singapore and Indonesia. She has been featured on the Charlie Rose show and has spoken at the Women in the World conference in New York; the World Economic Forum; the World Editors Conference in Bali to name just a few.
Chaudhury also co-founded and was director of THiNK, a highly acclaimed conference of ideas, where she curated and hosted conversation with people like Tom Friedman, Aamir Khan, Gary Kasparov, Robert De Niro, Shahrukh Khan, Arvind Kejriwal, AR Rahman, Javed Akhtar, Sadguru Jaggi Vasudev, and former chiefs of the CIA and Mossad and the Taliban together on the same platform along with a galaxy of activists, actors, directors, artists, corporate czars, entrepreneurs, farmers, dalits, tribals, and politicians from India, Africa, Iran, Iraq, Israel, Afghanistan, China, Russia, Pakistan and Europe and America.
She has also curated and hosted many other high-profile events, including two conferences at the Royal Society of Arts (RSA) and Asia Society in London – one on the Challenge of India; and one on the India-Pakistan relationship. She also curated the global RIE conference Zinda Dilli for the Entrepreneurs' Organisation in Delhi 2016, where she interviewed a range of people including Baba Ramdev and Monica Lewinsky.
She refers to these platforms and the conversations they engender as a form of "theatrical journalism" for a new short-on-attention audience.
Algebra
Chaudhury describes Algebra as a unique new forum for critical conversation, constructed to spark new ideas and challenge perspectives; a platform to open windows to other worlds; and an instrument for intellectual and emotional persuasion.
Algebra was started in September 2016. Since then, Chaudhury has hosted myriad conversations there, each one of them presenting mainstream public figures in new light or else highlighting counter-narratives, grassroot social transformers, and dispossessed voices from the India that is eclipsed in mainstream media, including sewage workers, farmers, tribals, environmental activists and Muslims falsely accused of terror.
Some of the people featured at Algebra include Naseeruddin Shah, Subramaniam Swamy, Montek Singh Ahluwalia, Magasaysay award winner Bejwada Wilson, Sharmila Irom, Tina Brown, Omar Abdullah, P Chidambaram, Shashi Tharoor, Raju Hirani, Javed Akhtar, Sanjay Dutt, Pratap Bhanu Mehta, Surjit Bhalla, Anurag Kashyap, Willy Dalrymple, Nawazuddin, Soni Sori, and Mufti Qayuum — a man who spent 12 years on death row as a convicted terrorist before being exonerated — to name just a few.
Controversies
In 2013, Shoma resigned from Tehelka following a controversy surrounding her handling of a sexual assault complaint by a colleague against Tehelka editor and founder, Tarun Tejpal. Chaudhary, who is a prominent voice on women issues, was criticised by the media and some colleagues for possibly underplaying the case at her own magazine.
References
Shoma Chaudhury Wikipedia
(Text) CC BY-SA