Native name

櫻井 翔




Years active

1995–present




Origin

Minato, Tokyo, Japan




Name

Sho Sakurai




Genres

Pop hip hop




Role

Singer




Instruments

Vocals piano









Born

January 25, 1982 (age 33) (

1982-01-25

)


Occupation(s)

Singer rapper actor newscaster host radio host




Parents

Shun Sakurai, Yoko Sakurai




Movies

Yatterman, In His Chart, Kamisama no Karute 2




TV shows

Arashi ni shiyagare, VS Arashi, The Arashi Secret TV Show, NTV Best Artist, News Zero
Sho sakurai mizuki yamamoto kao shampoo conditioner tv cm
Sho Sakurai (櫻井 翔, Sakurai Shō) (born January 25, 1982) is a Japanese idol, singer, songwriter, actor, newscaster, host and former radio host. He is a member of Japanese boy band Arashi.
Contents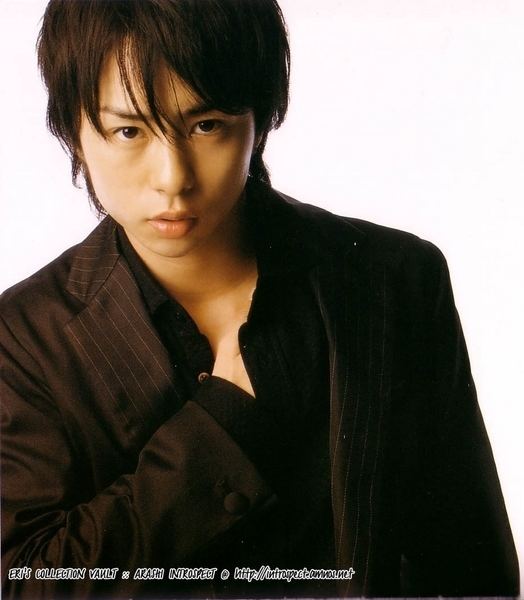 Sakurai began his career in the entertainment industry when he joined the Japanese talent agency Johnny & Associates in 1995 at the age of 13. About seven years after his debut as a singer with Arashi in 1999, he became a newscaster in 2006, appearing in the news program News Zero every Monday. In 2008, he was appointed the official newscaster for the news coverage of the Olympic Games in Beijing on NTV. For his work as an actor, singer and newscaster, Sakurai became one of the recipients of GQ Japan's Men of the Year award in 2009. His father is Shun Sakurai, former vice-minister of the Ministry of Internal Affairs and Communications.
[everysing] Rolling days Vocal:Sho Sakurai
Early life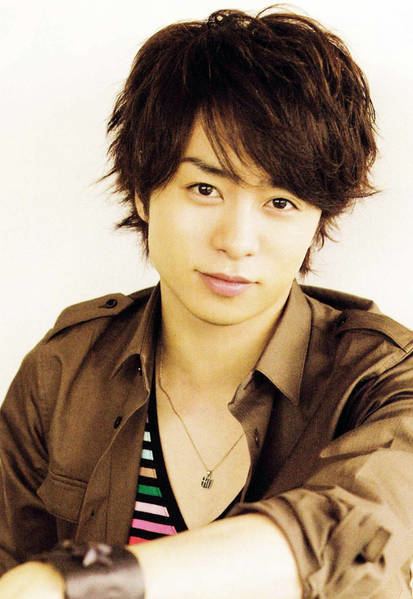 Sakurai was born in Maebashi, Gunma Prefecture, and grew up in Minato, Tokyo, the oldest of three children. His father, Shun Sakurai (桜井 俊), is a former government official. Sakurai has a younger sister, Mai (舞) (b. 1986), who is a journalist for Nippon TV, and a younger brother, Shu (修) (b. 1994).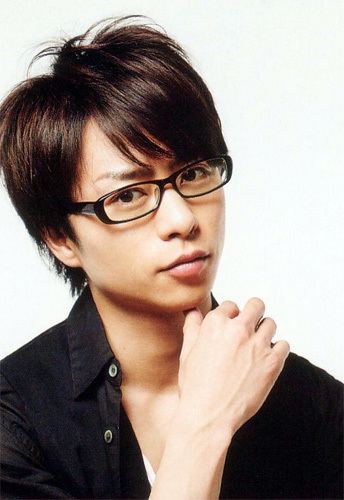 Sakurai attended Keio Yochisha Elementary School, an affiliated elementary school of Keio University. From age three to ten, he did many extracurricular activities, including kendo, swimming, football, oil painting, calligraphy, and scouting. He began music lessons in early childhood, starting with the electric organ at age three and switching to piano in fourth grade. From fourth grade to sixth grade, he played trombone for his school's brass band. He also played trumpet and attended cram school. He joined a local football club after developing a strong interest in football during the J.League boom in 1993. He wanted to play for a professional team and at one point considered studying abroad in Brazil to become a professional footballer. He played football until his second year of junior high school.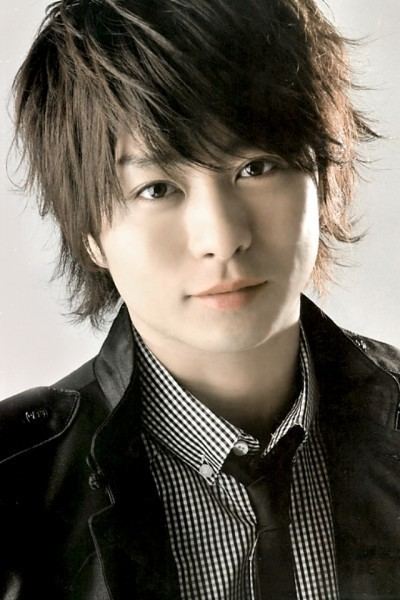 In 1995, when Sakurai was thirteen years old, he sent an application to the talent agency, Johnny & Associates, and started activities as a Johnny's Jr.. Despite already having an established career with Arashi by the time he graduated from high school, Sakurai went on to attend Keio University, graduating with a Bachelor of Economics in March 2004.
Music career
Sakurai is the designated rapper of Arashi and, although he had written rap lyrics (known to fans as Sakurap) for some of the group's earlier releases under the pen name "Show", his first major contribution was for the A-side song "Kotoba Yori Taisetsu na Mono". While not the first artist from Johnny's to take on rapping, his breakthrough made it easier for his juniors to rap as well, despite being idols. According to Taichi Kokubun of Tokio, ex-KAT-TUN member Koki Tanaka (田中 聖, Tanaka Kōki) began to rap because of him.
He became the first member in Arashi to hold a solo concert called The Show in 2006. Sakurai was also a part of a special group with his Kisarazu Cat's Eye World Series co-stars that same year. Specially formed to promote the movie, they released the movie's theme song "Seaside Bye-Bye" (シーサイドばいばい, "Shisaido Baibai") as a single on October 25, 2006.
Sakurai co-wrote the lyrics of six songs on the August 2010 Arashi album Boku no Miteiru Fūkei. These songs are "Movin' On," "Mada Ue o", "Taboo" (Sho Sakurai solo), "Let Me Down," "Sora Takaku", and "Summer Splash!".
Drama
Unlike the other members of Arashi who made their major acting debut on stage, Sakurai made his debut on television in Arashi's volleyball-centered short drama V no Arashi (Vの嵐) in 1999. In 2001, he took part in his first drama series called Tengoku ni Ichiban Chikai Otoko 2 (天国に一番近い男 - 教師編, The Man Closest to Heaven 2) with Masahiro Matsuoka as his teacher. His role as a student with two conflicting characters won him Best Newcomer in the 5th Nikkan Sports Drama Grand Prix Awards.
In 2003, Sakurai was given his first lead role in the drama Yoiko no Mikata (よい子の味方, Ally of Good Children). He portrayed Taiyō Suzuki (鈴木太陽, Suzuki Taiyō), a man who strives to prove himself capable of being a nursery school teacher. After Yoiko no Mikata, Sakurai took up many drama specials and mini-dramas until 2005. He even acted in a NHK late-night drama series called Tokio, in which each episode lasted for fifteen minutes each.
Sakurai and bandmate Kazunari Ninomiya co-starred together in the manga-based comedy drama Yamada Tarō Monogatari in 2007. Although there was no release of dramas, movies or stageplays from Sakurai in 2008 due to his involvement with the Olympic Games in Beijing and Arashi's concert tours, 2009 saw his first lead role in a drama series since Yoiko no Mikata in 2003. In the drama The Quiz Show 2 with You Yokoyama, he portrayed an amnesic host of a live TV quiz program. Sakurai rounded off 2009 with a small guest appearance on the final episode of the drama My Girl, which was bandmate Masaki Aiba's first starring role in a serial drama.
On January 9, 2010, Sakurai co-starred with the other members of Arashi in the human suspense drama special Saigo no Yakusoku. He portrayed Yukio Tomizawa (富澤友紀夫, Tomizawa Yukio), a 28-year-old life insurance salesman who is caught up in a building hijack. Sakurai appeared in the docudrama special Kobe Shimbun no Nanokakan (神戸新聞の7日間, 7 Days of the Kobe Newspaper) on January 16, 2010. He portrayed Tomohiko Mitsuyama (三津山朋彦, Mitsuyama Tomohiko), a real photo reporter who worked for the Kobe Shimbun and helped keep the newspaper running without interruption despite the damage inflicted from the Kobe earthquake.
On January 17, 2010, TBS aired the first episode of Sakurai and Maki Horikita's comedy drama Tokujo Kabachi!! (特上カバチ!!, lit. Extraordinary Quibbling).
On August 18, 2011, it was announced that Sakurai will be starring in a Fuji TV drama in the Fall season. The drama Nazotoki wa Dinner no Ato de (謎解きはディナーのあとで, lit. Mystery Solving After Dinner) is based on a bestselling novel published in 2010 by author Higashigawa Tokuya. Sakurai will be co-starred by actress Kitagawa Keiko. The drama will air starting in October.
On January 25, 2012, TBS announced a three-nights drama special Blackboard - Teachers Waging The Battles of Their Times will be aired in early April. Sakurai will be starring on the first night. He will play the role of a junior high school teacher who lost his right arm by war and struggled the change of moral after the war. His co-star will be Yuko Ohshima of AKB48.
On January 26, 2012, it was announced that Fuji TV will produce a drama special for Nazotoki wa Dinner no Ato de (謎解きはディナーのあとで, lit. Mystery Solving After Dinner) to be aired on March 27. Sakurai will continue to play the lead role of Kageyama, together with Kitagawa Keiko. The drama special was filmed at Okinawa.
Film
In 2002, Sakurai made his motion picture debut in Arashi's first movie together, Pikanchi Life Is Hard Dakedo Happy (ピカ☆ンチ Life is HardだけどHappy, Pikanchi Life is Hard But Happy). He portrayed Chu, a yankee who dropped out of high school after an incident involving his teacher and the girl he had a crush on. That same year, he took on the role of Bambi, a college student who becomes part of a burglar ring at the beckoning of his cancer-stricken friend Bussan in order to make Bussan's final days worthwhile. In the drama Kisarazu Cat's Eye with Junichi Okada playing the character Bussan, the drama would eventually span into two movie sequels entitled Kisarazu Cat's Eye: Nihon Series and Kisarazu Cat's Eye: World Series in 2003 and 2006 respectively.
In 2004, he reprised his role for the sequel of Pikanchi Life Is Hard Dakedo Happy, Pikanchi Life Is Hard Dakara Happy (ピカ☆☆ンチ Life is HardだからHappy, Pikanchi Life is Hard Therefore Happy).
While training for a rowing competition with the rest of Arashi on their variety show Mago Mago Arashi in 2005, Sakurai filmed for his first starring movie role in the manga-based live-action film Honey and Clover. He portrayed the mellow Yūta Takemoto (竹本 祐太, Takemoto Yūta).
In 2007, all the members of Arashi co-starred in their third movie together, Kiiroi Namida (黄色い涙, Yellow Tears), with Sakurai playing the role of an aspiring writer. By the end of the year, it was announced that he would star as Gan-chan in the Takashi Miike movie Yatterman, which was not released in theaters until the beginning of 2009.
It was announced on June 8, 2010 that Sakurai will co-star with Aoi Miyazaki in the novel-based movie Kamisama no Karute (神様のカルテ, God's Medical Records), which is scheduled to be released in theaters in 2011.
On June 4, 2012 the movie version of the popular drama Nazotoki wa Dinner no Ato de (謎解きはディナーのあとで, lit. Mystery Solving After Dinner) was announced. Sakurai once again portrayed the sharp-tongued butler Kageyama in solving mysteries, co-starring with Kitagawa Keiko. The plot of the movie is a murder case that happens on a luxurious cruise ship. Besides set filming, the production team also filmed overseas in Singapore where they boarded the luxurious cruise ship SuperStar Virgo for onsite filming. The movie completed filming by end of July 2012 and is scheduled for release on August 3, 2013 in Japan. The International Gala Premiere was held in Singapore on July 27, 2013 at Marina Bay Sands, where about 2,000 fans from Singapore, Thailand and other countries in the region were treated to face-to-face interactions with the main cast of Sakurai and his fellow cast members, Keiko Kitagawa and Shinai Kippei. Director Masato Hijikata also graced the occasion. Selected fans got to watch the movie premiere with the cast and director in the Sands Theatre, and were treated to a 20-minute Q&A session with the actors and director after the movie screening. The Singapore premiere of the movie is scheduled for August 22, 2013, with a special Fans' Screening by Golden Village cinemas on August 14, 2013.
Radio
From October 5, 2002 to March 30, 2008, Sakurai hosted his own radio show called Sho Beat on FM Fuji.
Variety TV Show
TBS Ima, ko no kao ga sugoi ! (今、この顔がスゴい!) - MC (4/11/2013 - 3/20/2014)
TBS Sakurai Ariyoshi The Dangerous Night (櫻井有吉アブナイ夜会) --> Sakurai Ariyoshi The Night (櫻井・有吉 THE夜会) - MC (4/17/2014 - Present)
Newscaster
In 2006, he became a newscaster for the NTV news program News Zero with newscaster Nobutaka Murao (村尾 信尚, Nobutaka Murao) and actress Mao Kobayashi. In 2007, he was chosen to help host Zero x Senkyo 2007 (Zero×選挙2007, Zero x Election 2007), a special program which focused the 2007 House of Councillors elections. Sakurai became the first pop idol to host such a program. Following that same year, he was chosen as the main caster for Fuji TV's broadcast of the 2007 Volleyball World Cup, marking it the first time in eight years that he has been involved with the Volleyball World Cup.
In 2008, Sakurai was a newscaster for the 2008 FIVB Women's World Olympic Qualification Tournament and the main newscaster for the news coverage of the Olympic Games in Beijing on NTV. On June 7, 2009, Sakurai was one of the main newscasters for a special program titled Touch! Eco 2009, which focused on environmental issues. On August 30, 2009, he was appointed the official caster for the second part of Zero x Senkyo 2009 (Zero×選挙2009, Zero x Election 2009), which covered Japan's 2009 general elections.
Sakurai was the special newscaster for the 2010 Winter Olympics news coverage on NTV with Shizuka Arakawa as the main newscaster. On July 11, 2010, he took on the role of a navigator for the second half of Zero x Senkyo 2010 (Zero×選挙2010, Zero x Election 2010), which focused on the 2010 House of Councillors elections.
On July 2010, Sakurai traveled to Romania, Germany, and Russia to do a special report on world poverty for 24-Hour Television, which was broadcast on August 29, 2010. He interviewed former Soviet Union General Secretary and Nobel Peace Prize winner Mikhail Gorbachev about nuclear disarmament and poverty.
Sakurai was chosen by Nippon Television Network (NTV) of Japan as the main MC of their royal wedding special, "British Royal Family Prince William and Princess Kate". The special was aired on April 29, 2011, featuring video footage from the British Broadcasting Channel that covered the joyous occasion for the British royal family.
Sakurai co-hosted the special program 復興テレビ_みんなのチカラ aired on March 11, 2012, a special program to remember the 9.0 magnitude earthquake that hit North-eastern Japan in 2011.
On May 13, 2012, NTV of Japan announced the appointment of Sakurai as the main caster for their 2012 London Summer Olympics coverages. It is Sakurai's third consecutive Olympic main caster appointment for NTV after 2008 Beijing and 2010 Vancouver. 2012 London Olympics runs from July 27 to August 12, 2012.
Music Event
Nippon TV Best Artist (日テレ系音楽の祭典 ベストアーティスト) Main Host (2009 - 2016)
Nippon TV Music Festival - The Power of Music (日テレ系音楽の祭典 音楽のちから2012) Main Host (2012)
Nippon TV The Music Day Main Host (2013 - 2017)
References
Sho Sakurai Wikipedia
(Text) CC BY-SA