Years active

1997–present




Website

www.shirlybrener.com





Name

Shirly Brener




Role

Actress






Born

September 24, 1978 (age 37) (

1978-09-24

)

Haifa, Israel




Occupation

Actress/Producer/Writer




Spouse

Bruce Rubenstein (m. 2004)




Education

University of Southern California




Children

Mila Brener Rubenstein, Journey Elle Rubenstein




Parents

Danny Brener, Smadar Brener




Movies

Hit List, Righteous Kill, Stitch, Streets of Blood, Employee of the Month




Similar People

Andrea Evans, Marcello Thedford, Griff Furst, Trilby Glover, Tim Bagley
Shirly brener in letting go directed by jake torem
Shirly Brener (Hebrew: שירלי ברנר‎‎; born September 24, 1978) is an Israeli and American actress, producer, show host, art connoisseur and writer. (Pronounced Sheer-Lee)
Contents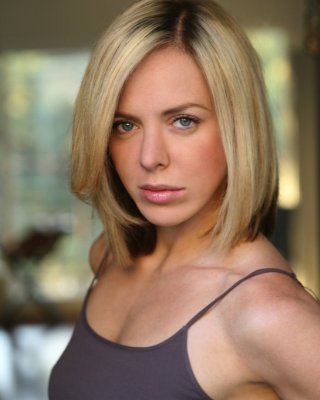 Actress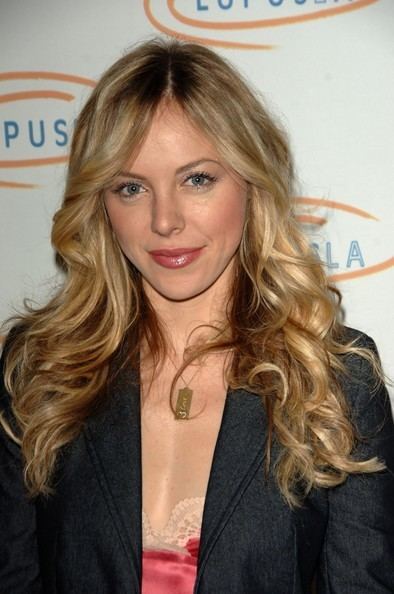 Brener was born in Israel, and raised in London and Los Angeles, her breakthrough role was in the late '90s opposite Henry Thomas in the comedy Hijacking Hollywood. Moving then her career to Israel she went on to star as one of the series leads in the nation's highest rated prime time drama "Ramat Aviv Gimmel". She quickly became a household name and landed recurring roles on shows such as the prime time drama Deadly Fortune and the sitcom "Fisfusim- with Dr. Margoa". Recruited by MTV to host the popular teen dating show Singled Out, as well as the CO-Host for Love Story, Brener was one of the few talents with 3 successful shows in prime-time that ran concurrently. She then went on to play one of the leads in the two time Israeli Academy Award winner- Mr. Baum, directed by Assi Dayan. Also the host of two radio shows and her name and face were used for product endorsements such as "Burger King", the "Milk Company", "Planet Hollywood", "Honda", "Disney" and others.
Named by Forbes Magazine (2013) as one of the top 5 Successful Israeli Actresses in Hollywood and by Esquire magazine (2009) as one of the 5 up and coming Israeli actresses in Hollywood today, She has completed dozens of projects working with a slew of A list actors and directors such as alongside Robert De Niro and Al Pacino in Righteous Kill directed by Jon Avnet for Overture, Sharon Stone and Val Kilmer in Streets of Blood, directed by Charles Winkler and produced by Irwin Winkler - one of the highest grossing video/DVD of all times. Jessica Simpson and Dane Cook in Employee of the Month, for Lions Gate Entertainment, John Cusack and Hilary Duff in War Inc., Aaron Eckhart and Jessica Alba in Meet Bill, Steven Seagal in Mercenary For Justice, Armand Assante in The Killing Grounds for the Weinstein Co., James Spader in Shadow of Fear, Sam Shepard in Blind Horizon and Harvey Keitel and Mira Sorvino in the The Grey Zone directed by Tim Blake Nelson. On TV she has appeared with Lindsay Lohan in ABC Family Film Labor Pains and Dean Stockwell in the H.P. Lovecraft adapted for TV story - "The Dunwich Horror", Judgment Day for Spike TV and most recently guest starred on CBS's Criminal Minds, and series regular roles on the web-series the Monica 90404 and "The Mondays". She has landed leading role in the films such as the award winningdramedy "winner Romantic Comedy of Houston film fest" and "official selection" of "Dances with Films" Letting Go (with Bokeem Woodbine and Christopher Knight), the human drama Touched from French producers of The Class (with Shalim Ortiz and Aloma Wright), which was picked as the opening feature at the Dominican International Film Festival to critical acclaim . The romantic dark comedy Hit List (with John Savage and Joey Lawrence), "Stitch" as the lead opposite Eduard Furlong and a supporting in Pendejo (the Idiot) a comedy opposite Danny Trejo. And the soon to be shot National Lampoon's Cheerleaders Must Die! (with Lochlyn Munro and Danielle Harris).
Brener has graced covers, fashion shoots and editorial in magazines in the US and all over the world such as TV Guide, Maxim, FHM, Esquire, TRIBE, Woman, Mint, Balance, LA Health, ManTalk, Summum, Malibu Times, The LA Times, BC, Joker Magazine, The Jewish Journal, We Are In America, to name a few.
On the stage she is currently starring in the sketch comedy improv show which she co-wrote - "The All American Wholesome Family Variety Hour" on the famous Second City Stage in Los Angeles. She also starred in the production of Eccentric in NoHo, named by LA Weekly as pick of the week and nominated for and LA Weekly award. Also to her credit are "The Heidi Chronicles", "It Had to be you" and "The life and adventures of Nicholas Nickleby".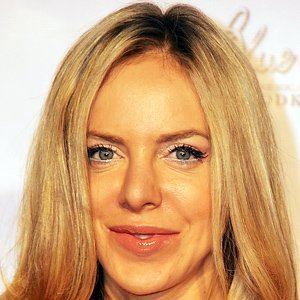 Shirly recently joined the cast of Chronicles of the Dead. Following the success of AMC's The Walking Dead, this zombie web series is getting rave reviews. Brener plays Dagney Green a powerful CEO ready to make capital gain from lost footage after the world apocalypse.
In the fall of 2013, Shirly and her family, hubby Bruce and daughters Mila and Journey, Joined the cast of the 5th season of the critically acclaimed deep, edgy and award winning Israeli docudrama- "Mehubarim Plus" - "Connected" on HOT Network. this season called Mehubarim Plus. This season has bycome the highest rated ever and is drawing superb critical reviews. "Connected Plus" had now been nominated for an Emmy by the Israeli Academy and is also competing for Best Series in the City Mouse Awards.
Producer
Raised in a family of MBA's , and opening Brener Films, Shirly was always destined to business savvy and success. She has completed the psychological suspense thriller film directed by award winning Haim Bouzaglo titled Session, starring Bar Refaeli and Steven Bauer as well as the political drama The Chicago 8 recently Grand Prize winner in The Peachtrea Film Festival and the audience choice award at the Beverly Hills Film Festival, in both films she showcases her acting abilities as well. In 2010 Shirly joins Radar Pictures – One of the 10 highest grossing hollywood companies of all times (The Last Samurai, Texas Chainsaw Massacre, Runaway Bride, All About Steve, Chronicles of Riddick) as the new VP of Business Development and Producer for them. Brener is thrilled to be working under Ted Field. One of the greatest figures in business and entertainment in the last 3 decades. Known for starting "Interscope Records" and singing acts such as No Doubt and Eminem. As wll as producing 60 of the most famous titles in film history (Cocktail, Bill and Ted's Greatest ...and many many others). Some of her recent independent projects include: "Everyone Wants the Kush" a whacky stoner comedy, "The Embryo who came In From the Cold" a dramedy animated film for adults about 5IVF embryos looking for their biological mother, "Blood Hostage" a mixed martial arts action film, will be shot on Location in Israel starring Vinnie Jones and Scott Adkins directed by famous action director-winner of "actionfest"- Isaac Florentine. Brener is committed to bringing economic growth to the film industry in Israel by promoting a synergy of products across both continents. Under her Production Company, Brener is developing numerous projects for film and TV. Currently in production on Asleep At The Wheel, directed by Billy Chartoff and Starring Donald Sutherland Justin Chatwin and Rosie Perez, as well as Everyone Wants the Kush starring Treat Williams, John Savage and Rachel Minor. She recently set up a reality show Demolition Chef to SmallWorld (company that produces How I Survived a Japanese Game Show) She also produced the documentary Danny the Golden Fish and the feature Shoot starring Nikki Sixx and Jonathan Silverman.
Education and Organizations
Shirly graduated with honors (on the Dean's List) from USC - The University of Southern California with a Bachelor of Arts in Art History and film Critical Studies. She is currently enrolled in the Masters of Business Administration program at Pepperdine University.
She is a member of the master and alumni program of the prestigious Beverly Hills Playhouse, alongside Doris Roberts, Michelle Pfeiffer, Alec Baldwin and Joel Schumacher founded by acclaimed acting teacher and director Milton Katselas. A Member of the Richard Lawson Studios and She is also an alumni and member of Second City, the famed improv/sketch comedy staple, with graduates such as Tina Fey, Amy Poehler and Steve Carell.
On the humanitarian side, she works with and lends her support to such organizations as Narconon (the most successful drug rehabilitation program internationally), "Gan Hayeled" (the most unusual facility for disabled children in Israel which serves after school programs, education and physiotherapy), The Israel National Council for the Child (against abused children, which she attached to the film "Touched") and The Young Storytellers (Founded by JJ Abrams, it promoted literacy in elementary schools in Los Angeles). Brener also serves as an ambassador for the Israeli Film Festival in the US.
Art and Writing
Utilizing her passion for higher education in Art. She had written and published various catalogues and art essays for acclaimed artist Bruce Rubenstein (her husband) whose art is collected by the likes of MOCA Hot Springs, Governor Schwarzenegger, The Martziano Family, and Meshulam Riklis and is responsible for the reconstruction of such Hollywood landmarks as The Henry Fonda Theater and The Kodak Center. And produced art shows in Los Angeles such as The Spendlove Show (2004), the Hunter Gallery Show (2005), the Primera Gallery show (2009)and most recently The Art District Show (2010). Brener is committed to the art world and her hubby's career and is often a fixture at galleries and museums local and international.
Shirly and hubby opened an art gallery Bruce Rubenstein Gallery in Studio City, CA. In June 2012. Where Rubenstein showcases his mixed media assemblage modern pieces.
Her writing can be read in a BI column in the newspaper "Shavua Israeli" (Israeli Week) in LA titled "Café Late with Shirly Brener."
Family
Born to Danny Brener- Israeli record holder and gold winner in 100 m and 200 m freestyle and businessman, Smadar Brener - a famous film and theater actress. Grandfather Mila Brener, a shipping tycoon, owner of Maritime Shipping Company. her paternal great grandmother was the daughter Haim Weizman's (the first president of Israel) sister.
Brener is married to Producer, Manager (Responsible for the much talked about comeback of Comedian Andrew Dice Clay) screenwriter (Bullet, starring Adrien Brody and Mickey Rourke and Hendrix for Showtime), assemblege artist and designer (Wolfgang Puck Restaurants, The restoration of the Black Box theaters in LA) Bruce Rubenstein and is the committed mother of daughter Mila Brener Rubenstein who is a "Ford Models" model and an actress herself, she has already starred in campaigns for CVS Pharmacy, Gypsy05, Wal-Mart, J. C. Penney, is the face of Saurette, Joe's Jeans, Esprit, Disney and has graced magazines such as BC, Style Café Moms, Celebrity Baby Scoop, BabyTalk, Fit Pregnancy and SELF. And recently landed the Lead girl in Tobe Hooper's "ToolBox Murders 2" alongside Academy Award Nominee- Bruce Dern, as well as a supporting role in "Imaginary Friend" for LifeTime starring Lacey Chabert and Paul Sorvino and "The Time Being" opposite Academy Award nominee Frank Langella and Wes Bentley. With recent new campaigns for Farmers Insurance, At&t, Disney Princess, Whirlpool and Gilroy Gardens. The Brener/Rubenstein clan joyfully welcomed their newest addition- baby #2 in early 2012- Journey Elle. Juju has recently shot a Samsung Commercial and print ad for California Costumes and Target, Celebrity Baby Scoop . The artistic happy family resides in the Hollywood Hills in a gorgeous home that has been featured in architectural and lifestyle magazines designed by Rubenstein.
Filmography
Stitch (2014)
NCIS -Voice (2013)
GI JOE: Retaliation (2013)
Dante's Inferno Documentary (2012)
Dante's Inferno Animated (2012)
The Killing Time (2013)
Pendejo (the Idiot) (2012)
Touched (2012)
Hit List (2012)
Blood Hostage (2013)
Asleep At the Wheel (2014)
Everyone Wants the Kush (2014)
The Chicago 8 (2011)
Cheerleaders Must Die! (2014)
Letting Go (2012)
Unraveled (2010)
"Kavod" (2012)
Session (2011)
Movin' In (2010)
Streets Of Blood (2009)
Autodoc (2009)
30 Days to Die (2009)
What Goes Around (2009)
Righteous Kill (2008)
War, Inc.(2008)
You Don't Mess With the Zohan (2008)
Blonde Ambition (2007)
Meet Bill (2007)
The Death and Life of Bobby Z (2007)
Employee of the Month (2006)
Petrified (2006)
Mercenary for Justice (2006)
Holly (2006)
Children of Wax (2005)
Shadow of Fear (2004)
Blind Horizon (2003)
Connecting Dots (2003)
Diary of A Sex Addict (2001)
The Grey Zone (2001)
Married People (2001)
Tail Sting (2001)
"Chatunat Hashanah" (1998)
Four Men Entered the Grove (1998)
Hijacking Hollywood (1997)
"Mar Baum" (1997)
TV Series, MOWs and Guest Appearances
Connected Plus(2013-2014)
Chronicles of the Dead (2013-2014)
NCIS (2013)
Pregnant and Dating (2013)
Beverly Hills Pawn (2013)
The Mondays (2011)
The Tonight Show w/Jay Leno (2011)
2.3 Per Week(2011)
The Monica 90404(2010)
Quantum Apocalypse (2010)
The Dunwich Horror (2009)
Labor Pains (2009)
Criminal Minds (2008)
"Chochavim Beshmei Hollywood" (2007)
Diary of an Affair (2004)
Run (2001)
"Kesef Katlani" (1999–2000)
"Ramat Aviv Gimmel" (1996–1999)
Singled Out (1997–1999)
"Sipur Ahava" (1998–1999)
"Fisfusim" (1997)
References
Shirly Brener Wikipedia
(Text) CC BY-SA