Nickname

Siren, Frosted Blonde




Role

Bodybuilder


Height

5 ft 7 in (1.70 m)





Active

Retired 1993




Successor

Laura Creavalle


Name

Shelley Beattie




Predecessor

Laura Creavalle






Born

August 24, 1967 (age 40), Orange County, California, U.S. (

1967-08-24

)


Weight

(In Season): 144–149 lbs.(Off-Season):155–160 lbs.




Pro-debut

IFBB Ms. International, 1991


Best win

IFBB Ms. Olympia, 3rd place, 1992




Education

Western Oregon University





Similar

Kay Baxter, Laura Creavalle, Nikki Fuller




Died

February 16, 2008 (aged 40) Portland, Oregon
The late great Shelley Beattie (August 24, 1967 -- February 16, 2008) You are missed
Shelley Beattie (August 24, 1967 – February 16, 2008) was a professional female bodybuilder and actress. At the peak of her competitive career as a professional bodybuilder, Beattie reached the top three at the Ms. International and Ms. Olympia contests, the two most prestigious shows for female professional bodybuilders. She was one of the few deaf professional female bodybuilders in the world, making the cover of DeafLife magazine twice in the 1990s. After her retirement she joined the Grinder on America3's America's Cup team and managed to reach second place in both 1994 and 1995. In 2008, she committed suicide.
Contents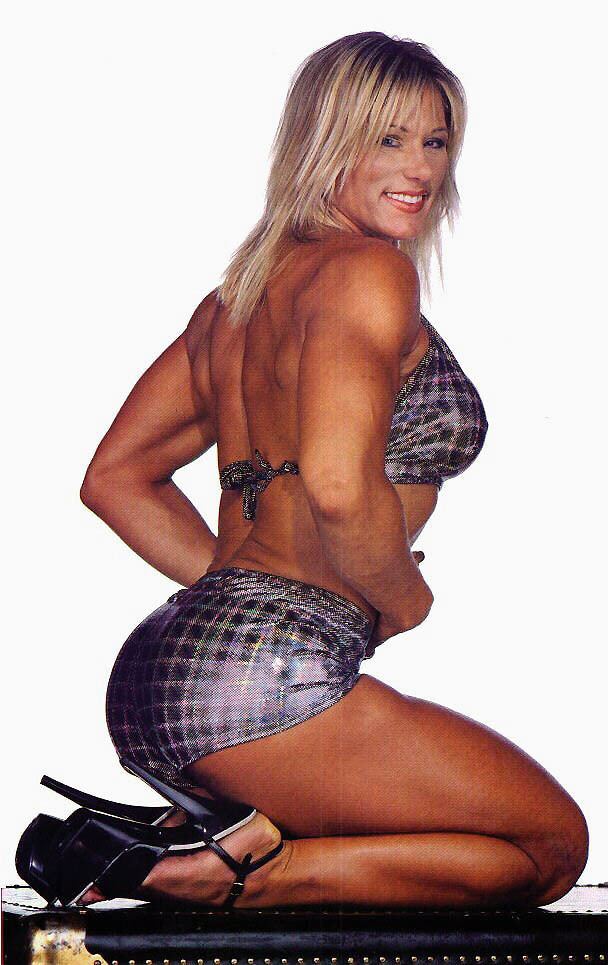 Fbb legend shelley beattie bench press
Biography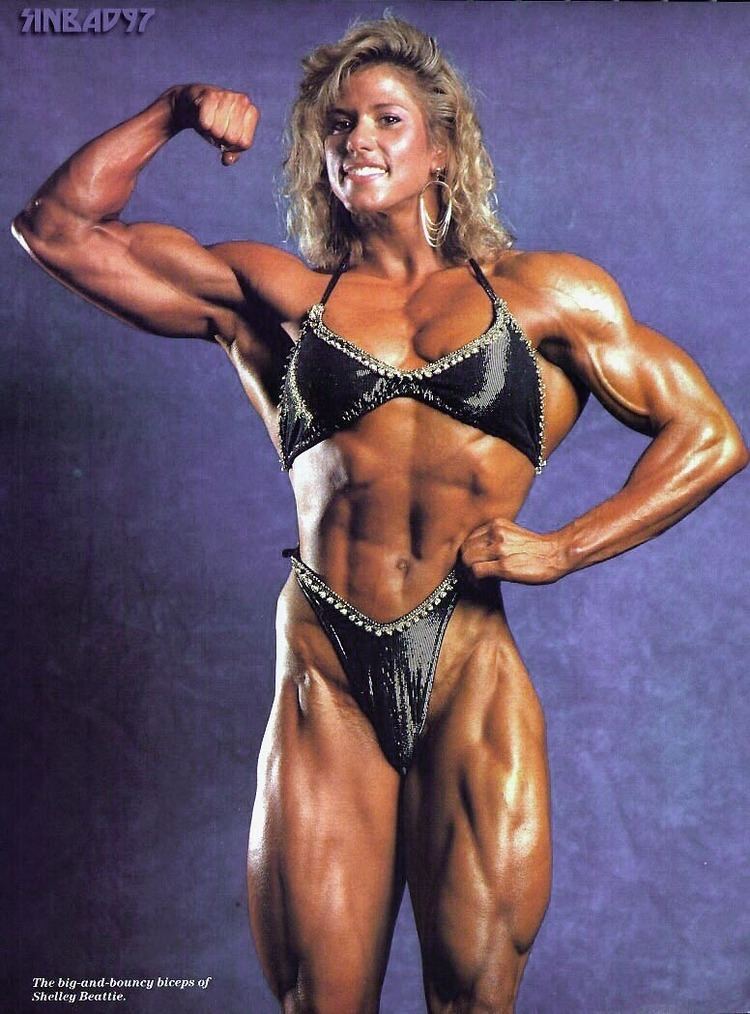 Shelley Ann Beattie was born in Orange County, California. At the age of three, Beattie suffered hearing loss from an aspirin overdose. Her peers' misunderstandings and lack of education about people who are deaf led to trouble socializing. Since she could only understand her classmates if they were facing her, her classmates assumed she was mentally disadvantaged and rejected her. Beattie became a loner and used sports to deal with her frustrations and lack of social life. She also learned sign language and had several operations and speech therapy to improve her ability to communicate.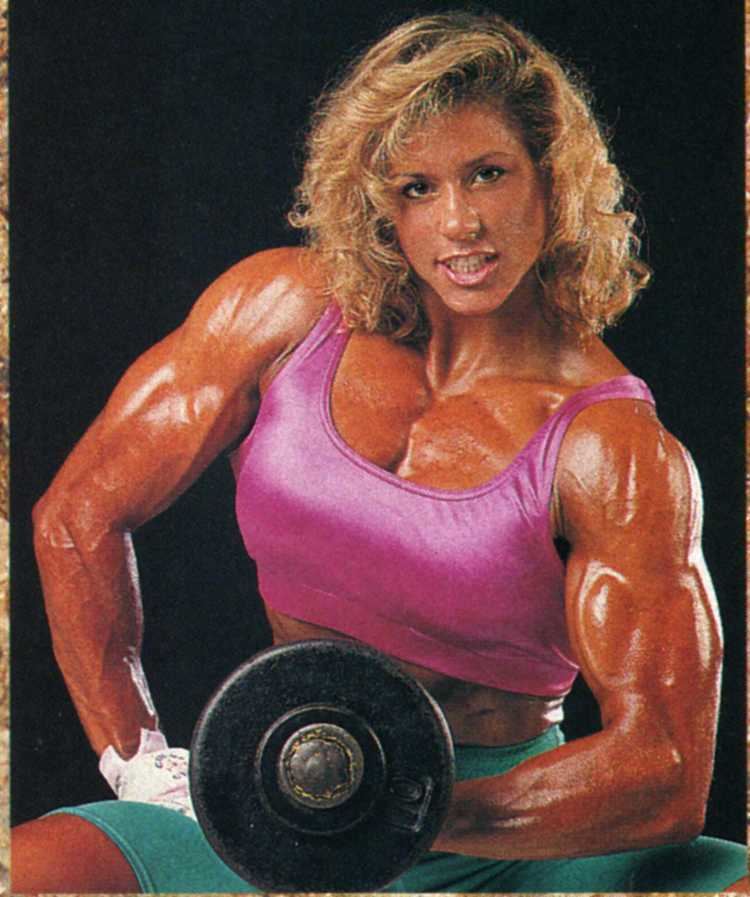 In school, Beattie competed in track and field, including heptathlon, cross country, hurdling, and 400 meter sprints. A gifted athlete, she set school records in the low hurdle. As a standout in track and field, Beattie's hearing loss was not a factor when she was running. Beattie began lifting weights at 14 to improve her time in the hurdles and 400s. She wanted to compete against the boys since she was so much better than the girls on her team.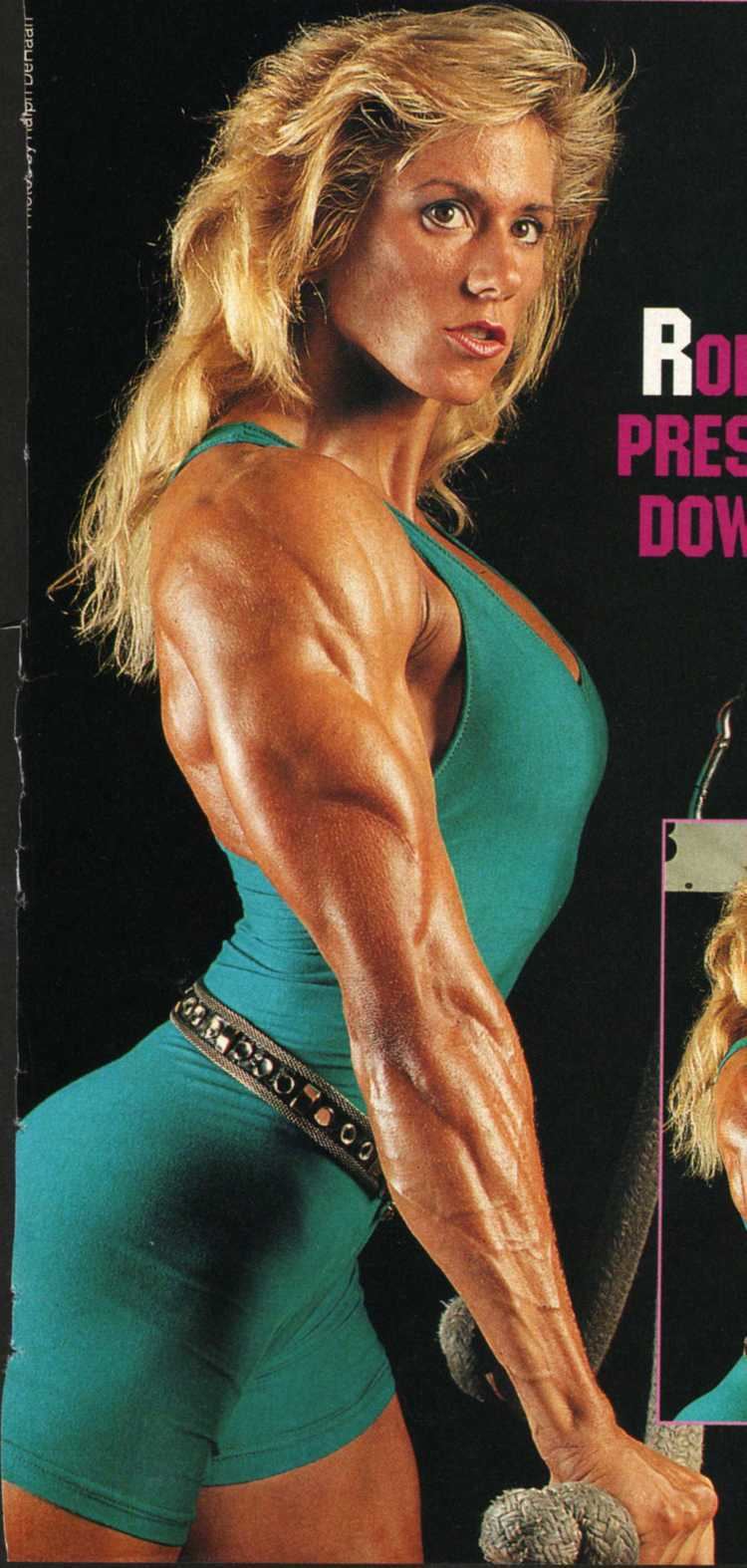 Weight lifting was also a way for Beattie to rebel. She wanted to stand out from the other girls, and knew that weight lifting would allow her to achieve this. She first began weight training in her high school's small weight room, and made quick gains. By the age of 15, she was seeing the results of her time in the gym. At the age of 16, she tripped over a hurdle and damaged her ankle. Beattie believed the injury would prevent her from continuing to compete in track. Her family life, which was characterized by instability, added to her anxiety and frustration. She found that weight lifting helped her cope with her situation.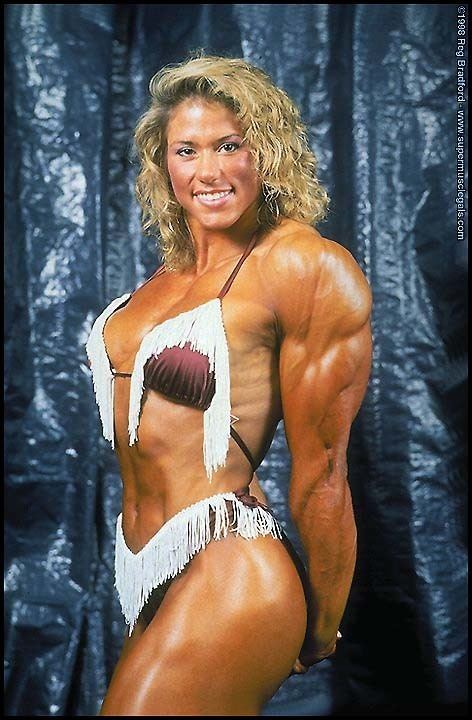 Beattie attended Western Oregon State College in Monmouth from 1984 to 1988. She focused on weight training and power lifting to help her deal with her emotional challenges and to heal her body. She graduated in 1988 with a degree in child psychology and special education. While at Western, Beattie also studied jazz dance and choreography, and she joined a dance company. She found choreography and dance helped her to both control and express her emotions. During this time, Beattie also began to compete as an amateur in bodybuilding competitions. She entered her first competition, the Portland Rose Cup Novice, at 124 pounds, and finished 4th in the heavyweight class.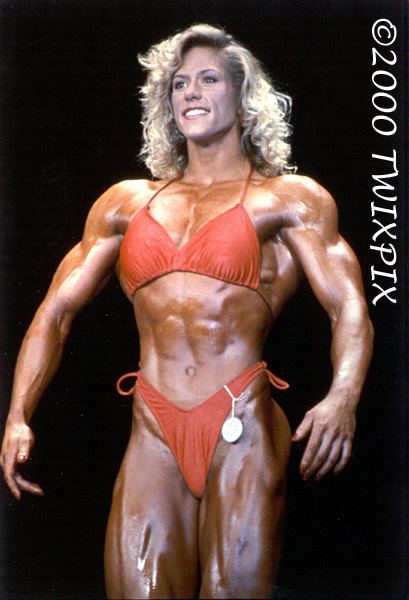 Beattie competed regularly through the late 1980s, reaching the top five of every amateur competition she entered, and soon began to win every amateur show she competed in. She soon developed a friendly rivalry with Nikki Fuller, to whom she many times finished second at the amateur level. But this changed when Beattie teamed up with Oregon State exercise and physiology graduate Aaron Shelley in 1989. With him, she made tremendous progress and became a transformed bodybuilder in 1990. With improvements in her diet and training, she took the overall title at the 1990 NPC Emerald Cup and the Pacific Coast Championships. She earned her pro card in bodybuilding at age 22 when she won the overall title at the 1990 NPC USA Championship.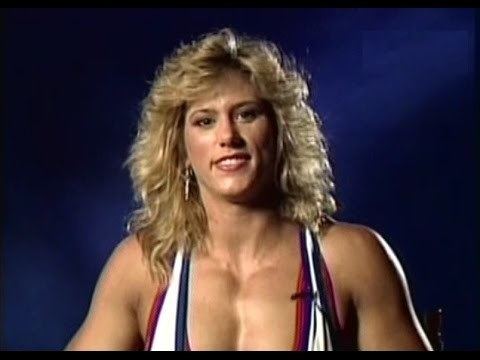 Afterwards Beattie had a very demanding schedule. Weight training at a professional level and working as a group home counselor for developmentally delayed teenagers left her with little time or energy. She scheduled her workouts around her jobs. When she received sponsorship by a major fitness company, she had the financial stability to quit one job and follow a more normal training schedule.
As a professional, she competed at a height of 5 feet 7 inches (1.70 m) and a body weight of around 144 pounds (65 kg). She soon became known for her great genetics as well as her graceful and artistic presentation. Beattie credited the genetics of her athletic family for her physical abilities: her mother is a 6-foot-tall (1.8 m) athlete, while her sister is a 5-foot-10-inch (1.78 m), 180-pound (82 kg) basketball player at Portland State University. After winning the 1990 NPC USA and turning pro she found herself in some problems with the politics of the bodybuilding federation known as the IFBB; she was unable to compete at the 1990 Ms. Olympia after her USA victory. She also was unhappy when some contest promises were not fulfilled. Beattie said, "Certain benefits and reimbursements from the USA that I was supposed to receive have never happened. I have made the proper people aware of this situation, so I'm hoping that one day they will fulfill their obligations." After missing the 1990 Ms. Olympia, she competed for the first time as a professional at the 1991 Ms. International and finished third. The same year she reached 7th at Ms. Olympia. In 1992, she added more poise and grace to her physique and presentation and finished third at Ms. Olympia, her highest professional bodybuilding achievement.
She retired from bodybuilding competition after placing 7th in the 1993 Ms. Olympia contest. Retirement from bodybuilding didn't bring an end to her athletic endeavors, though. Beattie competed as a grinder on the America³ sailing team (the first all-women's America's Cup team). Grinders alternate between periods of inactivity and grueling physical work during each sail hoist, tack, and gybe. They require tremendous strength as they operate the winches that reel in the sheets and halyards.
During the early 1990s, Beattie also joined the American Gladiators TV show as "Siren", performing in 44 episodes between 1992 and 1997. Because she was deaf, she received visual cues from referee Larry Thompson as well as from fellow Gladiator, Salina "Elektra" Bartunek, while competing. Spectators would wave their hands in the air or stomp their feet, rather than applaud, to acknowledge her performances.
Beattie was bisexual. She was in a six-year relationship with John Romano, a well-known columnist for the magazine Muscular Development. Until her death, Beattie lived on a farm east of Salem, Oregon, with girlfriend Julie Moisa. She worked with people with physical impairments, made drums and jewelry, and worked as a personal trainer.
Death
Beattie, who had long battled manic depression, attempted suicide by hanging herself in Portland, Oregon on February 13, 2008 and died three days later without regaining consciousness.
Filmography
American Gladiators (TV Series) – Siren (1992–1996)
Hot Shots! Part Deux (1993) – Siren
Contest history
1986 – Portland Rose Cup Novice 4th (HW)
1987 – Collegiate Emerald Empire 1st (HW)
1987 – Portland Rose Cup Novice 3rd (HW)
1988 – Portland Rose Cup Novice 3rd (HW)
1988 – Oregon Championships 3rd (HW)
1989 – Western Oregon Championships 1st (HW)
1989 – Collegiate Emerald Empire 1st (HW)
1989 – Vancouver Natural Championships 1st (HW)
1989 – Portland Rose Cup Novice 1st (HW)
1989 – NPC Emerald Cup 2nd (HW)
1989 – Pacific Coast Championships 2nd (HW)
1990 – NPC Emerald Cup – 1st (HW & Overall)
1990 – NPC USA Championship – 1st (HW & Overall)
1991 – IFBB Ms. International – 3rd
1991 – IFBB Ms. Olympia – 7th
1992 – IFBB Ms. International – 7th
1992 – IFBB Ms. Olympia – 3rd
1993 – IFBB Ms. International – 9th
1993 – IFBB Ms. Olympia – 7th
Other competitions
1994 Grinder on America3 America's Cup team – 2nd
1995 Grinder on America3 America's Cup team – 2nd
Magazine covers
December 1990 – MuscleMag International
July 1991 – DeafLife Volume IV, Number 1
January 1991 – NPC News
December 1992 – DeafLife Volume V, Number 6
March 1993 – Female Bodybuilding
August 1993 – Muscular Development
December 1993 – Iron Man
February 1994 – Muscular Development
September 1994 – Muscular Development
November 1994 – Women's Physique World
January 1998 – Muscular Development
References
Shelley Beattie Wikipedia
(Text) CC BY-SA