Birth name

Shaun Paul Cassidy




Labels

Warner Bros. (USA)




Genres

Pop rock


Name

Shaun Cassidy




Role

Television producer




Years active

1976–present










Born

September 27, 1958 (age 64) Los Angeles, California, U.S. (

1958-09-27

)


Occupation(s)

Screenwriter, actor, singer, television producer




Siblings

David Cassidy, Patrick Cassidy, Ryan Cassidy




Parents

Jack Cassidy, Shirley Jones




Spouse

Tracey Lynne Turner (m. 2004), Susan Diol (m. 1995–2003), Ann Pennington (m. 1979–1993)


Children

Caitlin Ann Cassidy, John Pennington Cassidy




Similar People

David Cassidy, Parker Stevenson, Patrick Cassidy, Jack Cassidy, Shirley Jones



Instruments

Vocals, guitar, piano



Shaun cassidy 1979 tv special
Shaun Paul Cassidy (born September 27, 1958) is an American television producer/creator, screenwriter, and former singer and actor. He is the eldest son of Shirley Jones and Jack Cassidy. His older half-brother is David Cassidy.
Contents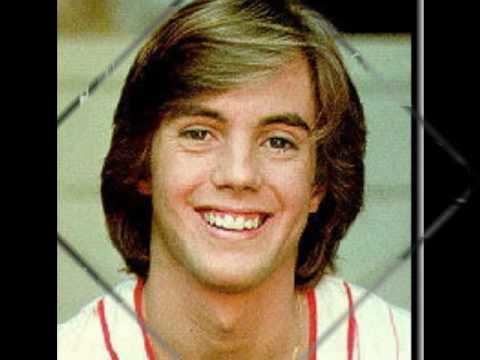 He is known for starring in the television series The Hardy Boys Mysteries (1977–1979) and Breaking Away (1980–1981), as well as having several hit records in the 1970s. In the 1980s, he had a three-month stint on the daytime soap General Hospital and acted on Broadway and in the West End of London. Since the mid-1990s, Cassidy has worked exclusively as a writer/producer in television, creating a number of television series, including American Gothic, Roar and Invasion.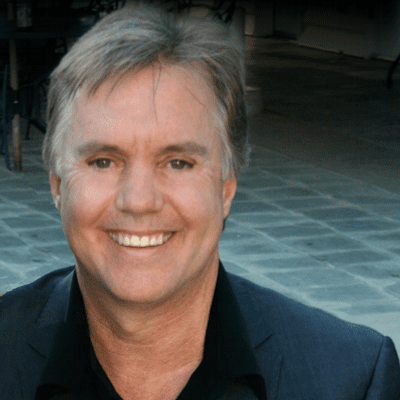 Shaun Cassidy: Short Biography, Net Worth & Career Highlights
Career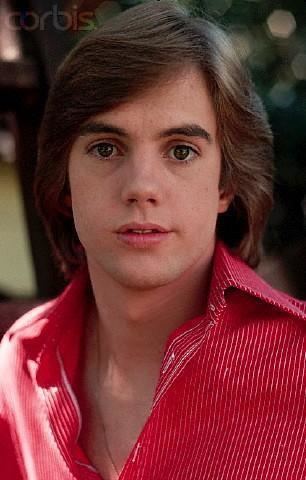 While still in high school, Cassidy signed a contract with Mike Curb's division of Warner Bros. Records and began recording music. His debut studio album Shaun Cassidy was initially released in Europe and Australia in 1976, and he scored a couple of hit singles in several countries, leading to an American release of that album in 1977. The multi-platinum album netted him a number-one U.S. single with "Da Doo Ron Ron" and a nomination for the Grammy Award for Best New Artist. The Eric Carmen-penned "That's Rock 'n' Roll" (which had already been a hit in Australia and Europe) was the follow-up single and peaked at No. 3. His popularity continued with the concurrent arrival of his television series, The Hardy Boys/Nancy Drew Mysteries, which also starred Parker Stevenson.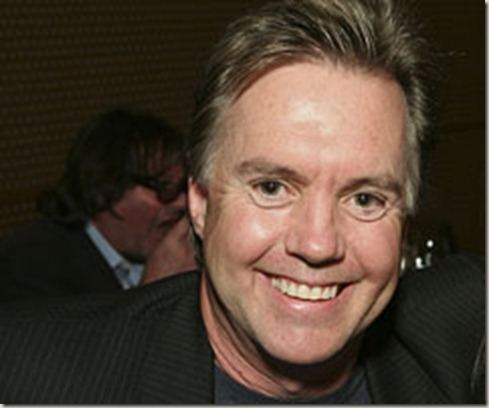 Cassidy's next album Born Late peaked at No. 6 on the US Top 200 Albums chart and netted the hit "Hey Deanie" (#7), also written by Carmen. His label ran the same formula as before by releasing a remake of a previous hit as the second single; this time with The Lovin' Spoonful's "Do You Believe in Magic??". It would become a moderate hit for Cassidy, peaking at No. 31.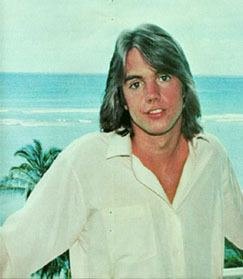 Cassidy had released two successful albums, but by the release of his third album, 1978's Under Wraps, his teen-star appeal had begun to fade. The album just managed to crack the US top 40, peaking at No. 33, and it produced a minor hit in the song "Our Night" (US No. 80). Cassidy's 1979 album Room Service was also unsuccessful and it failed to appear on the US Top 200 Album chart. Cassidy tried a different musical approach for his next release, 1980's Wasp. The album was more rock/pop-oriented and produced by Todd Rundgren with the group Utopia as the backing band. It featured songs written by Rundgren, and cover versions including David Bowie's "Rebel, Rebel" and The Who's "So Sad About Us" among others. The album, however, was unsuccessful and became Cassidy's second album not to chart on the Billboard Album Chart.
Cassidy was eager to star in a role starring as Rogers Meyers in the ABC Friday Night Movie on April 13, 1979 called Like Normal People
"A Shaun Cassidy Special" aired on NBC television; Saturday, September 26, 1981 which features Cassidy in concert with comedic vignettes of the singer's life on the road. Special guest stars are Loni Anderson with a special appearance by Jack Albertson.
Cassidy accepted a three-month part on General Hospital as Dusty Walker a musical drifter.
Cassidy concentrated on stage acting for most of the 1980s and early 1990s. He appeared on Broadway and West End productions such as Mass Appeal and Bus Stop, as well as the American premiere of Pass/Fail at the Mark Taper Forum in Los Angeles. Cassidy won a Dramalogue award for his work in Mark Sheriden's Diary of a Hunger Strike at the L.A.T.C., and his final stage appearance was opposite his half-brother David in the Broadway production of Blood Brothers (which successfully ran for over a year on Broadway). It was during this production that Cassidy wrote his first television pilot, American Gothic, opening the door to a long-term contract with Universal Television.
From the late 1990s, Cassidy created, wrote, and produced numerous shows for network and cable including American Gothic, Roar (starring Heath Ledger), Cover Me, Invasion and Ruby & the Rockits. Cassidy wrote and executive produced the Amazon Studios television series Hysteria which was released for viewing in August 2014. In 2017, he became executive producer and writer for Emerald City on NBC.
Personal life
Cassidy grew up in Los Angeles and New York City, attending boarding school in Bucks County, Pennsylvania, and graduating from Beverly Hills High School. In addition to an elder half-brother, David, he has two younger brothers, Patrick and Ryan Cassidy.
Alongside his parents, and half-brother David, Cassidy was represented by former table tennis champion Ruth Aarons, who came from a theatrical family and found her niche later in life as a talent manager. Aarons is responsible for the successful launch of his career in 1977, and managed him during his formative years as a teen idol and musician.
In December 1979, Cassidy married model Ann Pennington. They had two children together. Cassidy was also briefly married to actress Susan Diol; they have a daughter. Since 2004, Cassidy has been married to producer Tracey Lynne Turner. They have four children.
Marriage
Shaun Cassidy was married to Ann Pennington in a double ring ceremony Saturday, December 1, 1979 to his girlfriend of almost 2 years. It was a secrecy-guarded ceremony at the Unity by the Sea Church in Santa Monica. They departed on a two-week honeymoon after the wedding supper. Shaun had four best men: his long time friend David Jolliffe, and his three brothers: David, Patrick, and Ryan.
Cassidy's second wife was Susan Vanita Diol, born May 25, 1962. They were married on May 7, 1995 and divorced in March 1, 2003. They have one daughter named Juliet Jones-Diol Cassidy born on March 19, 1998. Susan Diol who once played Angela Holliday on One Life to Live recently married Shaun Cassidy who played Dusty Walker on General Hospital.
Cassidy's third wife is Tracey Lynn Turner.
Children
Daughter with Ann Pennington named Caitlin born on November 25, 1981.
Son with Ann Pennington named Jake Cassidy born on February 27, 1985.
Daughter named Juliet Jones-Diol Cassidy born on March 19, 1998; with Susan Vanita Diol Susan Diol.
Son with Tracey Lynn Turner named Caleb Cassidy born on March 3, 2005.
Son with Tracey Lynn Turner named Roan Cassidy born on September 23, 2006.
Daughter with Tracey Lynn Turner named Lila Cassidy born on December 13, 2008.
Daughter with Tracey Lynn Turner named Mairin Cassidy born on June 25, 2011.
Albums
1976: Shaun Cassidy (US No. 3)
1977: Born Late (US No. 6)
1978: Under Wraps (US No. 33)
1979: Room Service
1979: That's Rock 'N' Roll Live
1980: Wasp
Compilations
1992: Greatest Hits
Soundtrack appearances
1976: Dawn: Portrait of a Teenage Runaway (TV)
1995: Blood Brothers (Broadway)
Other album appearances
1991: The Christmas Album... A Gift of Hope – Benefitting Hospital's for Children (track: "Silver Bells" with Shirley Jones)
Actor
1976: Born of Water
1977–79: The Hardy Boys/Nancy Drew Mysteries
1979: Like Normal People (TV movie)
1980–81: Breaking Away
1985: Breakfast With Les & Bess (TV play)
1987: General Hospital (regular role)
1987: Murder She Wrote; episode: "Murder in a Minor Key"
1988: Once Upon a Texas Train (TV movie)
1988: Matlock; episode: "The Investigation"
1988: Roots: The Gift (TV movie)
Writer
1991: Strays (TV movie)
1994: Midnight Run for Your Life (TV movie)
1995: American Gothic (5 episodes)
1997: Roar (5 episodes)
1997: Players (TV series) (co-creator)
2000: Cover Me: Based on the True Life of an FBI Family (creator)
2001: The Agency (3 episodes)
2004: The Mountain (2 episodes)
2005–06: Invasion (co-creator)
2009: Ruby & the Rockits (2 episodes)
2014: Hysteria (pilot)
2016: Emerald City (2 episodes)
Producer
1995: American Gothic (supervising producer; producer for pilot)
1997: Roar (executive producer)
1998: Hollyweird (executive producer)
2000–01: Cover Me: Based on the True Life of an FBI Family (executive producer)
2001–03: The Agency (executive producer)
2003: Cold Case (executive producer)
2004–05: The Mountain (executive producer)
2005–06: Invasion (executive producer)
2008: Inseparable (executive producer)
2009: Ruby & The Rockits (executive producer)
2011–12: Blue Bloods (consulting producer)
2012: The Frontier (executive producer)
2014: Hysteria (pilot; executive producer)
2016: Emerald City (executive producer)
References
Shaun Cassidy Wikipedia
(Text) CC BY-SA