Shashi Caan is an architect, designer, advocacy icon, and founder of The Shashi Caan Collective, a US/UK multidisciplinary and international architecture and design firm, in 2002. She is the former President of the International Federation of Interior Architects/Designers (IFI) (2009–2011, 2011-2014), Past Chair and current member of the Executive Committee of the International Design Alliance (IDA). She is the author of"Rethinking Design And Interiors: Human Beings In The Built Environment" released in August 2011 (Laurence King Publishing, UK).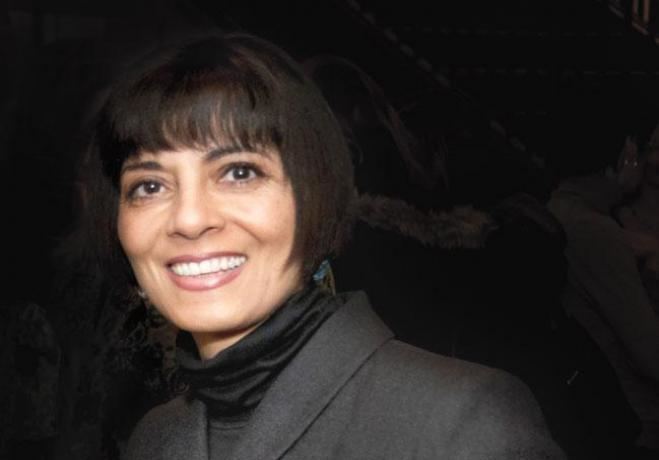 Bridging design education and practice, Caan is the Former Chair of the Interiors Department at Parsons The New School for Design, and also served as Design Director & Associate Partner in the New York City office of Skidmore, Owings and Merrill Architects. Other prior affiliations include Gensler, Pratt Institute and the New York School of Interior Design, the latter of which she represented the faculty on the Board of Trustees. In her capacity as visiting professor, she has taught at the University of Monterrey, Mexico and at the Florida International University in Miami, Florida.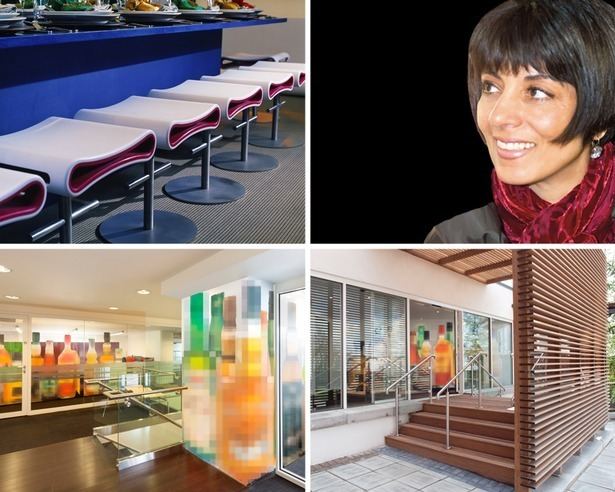 Winner of numerous awards and recognitions, she was Contract Magazine's 25th Annual US 'Designer of Year' 2004, and IFMA's 'Educator of Year' for Greater New York in 2006. In 2010, Caan was awarded an Honorary Doctorate from the New York School of Interior Design, and continues to serve on numerous industry and educational advisory boards such as the Editorial Advisory Board for design publication, Contract Magazine.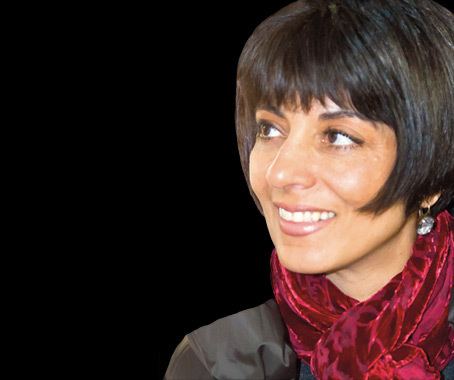 Described as a "visionary" and an "idealist", Caan leads her own architectural design practice devoted to listening, researching, rethinking and reinterpreting design challenges through a unique collaborative process. The Collective provides architecture, interior, workplace and product design solutions which focus on supporting people both pragmatically and qualitatively. Their focus on improving social conditions and quality of life (rather than in trends or superficial aesthetics) has received major industry awards and accolades from sources such as Interior Design Magazine, IIDA, GlobalShop and NeoCon.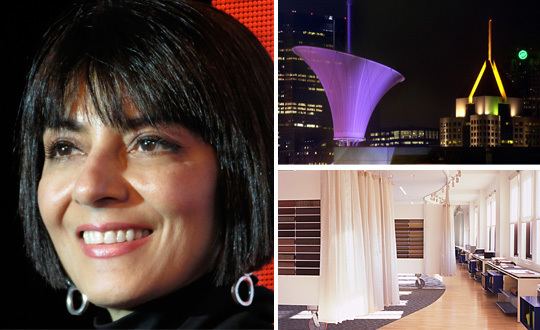 A sought-after public speaker, Caan participates in design juries, panel discussions, workshops and lectures around the world. Over the last decade she has written some thirty articles, essays and critiques, published both in the US and internationally.
Caan holds a BFA (Hons) from the Edinburgh College of Art, as well as Masters degrees in Industrial Design and Architecture from Pratt Institute, New York.
Spatial Color
Live Lab Experiment and Installation: Bridging the Art and Science of Color, Architectural Digest Home Show, New York, NY. Televised on the Today Show, March 2006
Curator, "Fifty Shades of Green" 2000
Sustainable Materials & Product Exhibit, Archeworks, Chicago, IL
Curator, "Virtual Color" 1997
3D Color Exhibit, New York School of Interior Design, New York, NY. Televised on Channel 4 News, 1997
Co-Curator, "Glamorous Green" 1997
Environmental Product and Materials, AIA Interiors Committee & Material ConneXions, New York, NY
Co-Curator, "Surfaces" 1996
Innovation in Architectural Materials, AIA Interiors Committee, NY, NY
Research Grant (Graduate Architecture Research) 1991
Pittsburgh Corning Glass Corporation: Light/Color in Architecture
Honorary Fellow
CIDI – Ibero-American Council of Interior Architects/Designers AC Valencia, Spain, September 2010
Honorary Doctor of Fine Arts Degree
New York School of Interior Design, New York, NY, May 2010
Honorary Chairman
IAI - Asia Pacific Federation of Interior Architects/Designers Annual Design Awards, Shanghai, China, November 2009
Educator of the Year 2006
IFMA, International Facility Management Association, NY, January 2006
National US Designer of the Year, 2004, Contract Magazine
25th Annual Interiors Awards, January 2004
The International Federation of Interior Architects/Designers (IFI)
President, 2009–2011, 2011-2013 President Elect, 2007–2009 / Board member, 2006–present
The International Design Alliance (IDA)
Chair of Executive Committee 2010, 2012 Executive Committee member 2007–present
Seoul Design Olympiad / World Design Capitol Advisory - SDO
Council Member, Seoul, Korea, 2009–2010
Royal Society of Arts (RSA), UK
Fellow (FRSA) 2008–present
Contract Magazine
Editorial Advisory Board, 2005–present
Interior Design Educators Council (IDEC)
Member 2005–present
Orfield Labs Research for Sound and Design
Advisory Board member, 2003–2008
International Interior Design Association (IIDA)
Board Member – National IIDA – 2003-2005
Perspectives (Journal of the IIDA)
Editorial Advisory Board, 2003–2007
Inter-Society Color Council
Board Member, Chair of Art, Design and Psychology, 1993–2000
American Institute of Architects (AIA), New York Chapter
Interiors Committee, Chair Programs Committee, 1994–2000
UNA – United Nations Associations of New York
Board Member, Chair of Global Issues & Programs, 1986–1996