India




Telangana





Telugu, Urdu




Mahabubnagar





Shadnagar is a Town and assembly constituency in the Ranga Reddy district in Telangana. As part of the District re organisation of Telangana Government, Shad Nagar separated from Mahabubnagar district and merged into Ranga Reddy district as Shamshabad its Headquarters.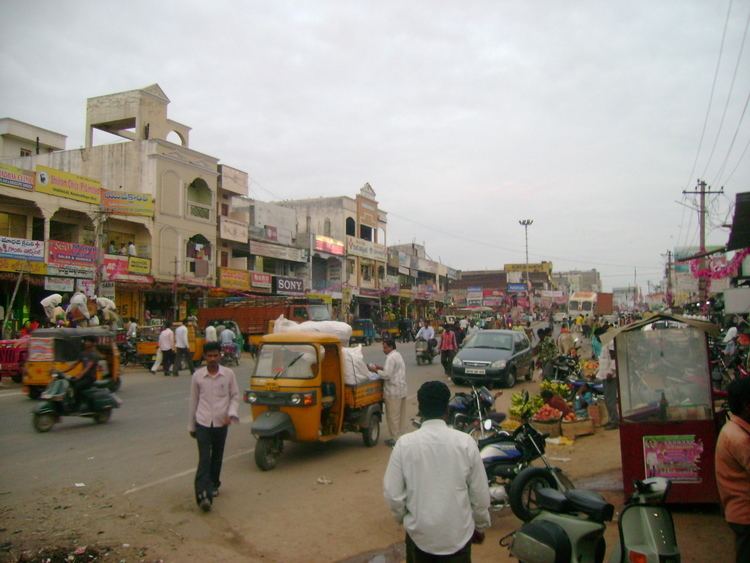 Shadnagar was founded between 1869 and 1911 under the sixth Nizam Mahboob Ali Khan. Maharaja Kishan Pershad, Prime Minister of Hyderabad state at that time, he was also an accomplished Urdu poet. He was famous among his peers, and was known by his pen name 'Shad'. Based on the name 'Shad', Shadnagar was formed. Neighboring to Shadnagar a village known as Janampet is there which is now renamed as Farooqnagar.
Prime Minister Pandit Jawaharlal Nehru inaugurated independent India's first Panchayati Raj on 2 October 1959 at Nagaur in the Stae of Rajasthan. Days later, on the day of Vijayadashami, 14 October 1959 he inaugurated the new Panchayati Raj at Shad Nagar, the first in the State of Andhra Pradesh. This was followed by Assam, Tamil Nadu and Karnataka in 1960, Maharashtra in 1962 and Gujarat and West Bengal in 1963 and 1964 respectively.
Shadnagar Wikipedia