Covid-19
130,986 (2001)


37,121 km2


Telangana




Telugu, Urdu




Telangana




Mahbubnagar District









Mahbub Ali Khan, Asaf Jah VI



Mahabubnagar is a city in Mahbubnagar district of the Indian state of Telangana. It is the headquarters of Mahbubnagar mandal in Mahbubnagar revenue division. The city is also the largest in the district with an area of 98.64 km2 (38.09 sq mi) and 7th most populous in the state.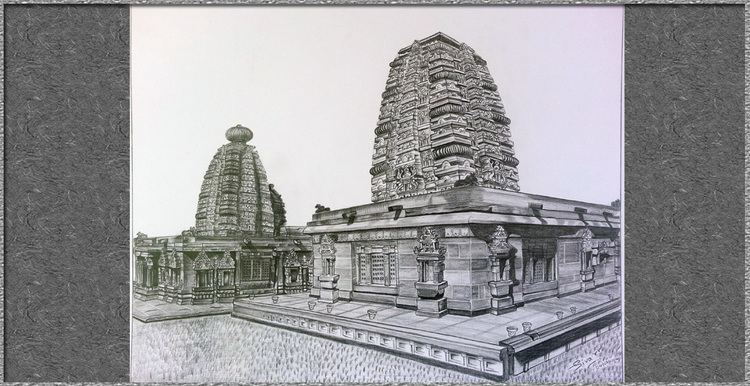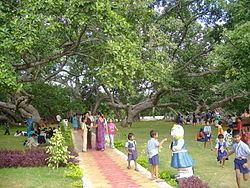 Mahbubnagar is also known with the name, Palamoor. The city also has an older name "Rukmammapet."
Mahbubnagar is located at 16.73°N 77.98°E / 16.73; 77.98. It has an average elevation of 498 metres (1633 feet). The city of Mahbubnagar is located at a distance of 98 km from Hyderabad 108 km from Kurnool and 105 km from Raichur.
As of 2011 census, Mahbubnagar had a population of 217,942. The total population constitute, 110,955 males and 106,987 females—a sex ratio of 964 females per 1000 males. It is the 9th largest city of south India by number of auto rickshaws.
Mahbubnagar municipality is the civic body of the city, which was constitured in 1942 as a third grade municipality. It was upgraded to second grade in 1959, to first grade in 1983 and finally to Special grade municipality in 2004. It is spread over an area of 98.64 km2 (38.09 sq mi). Mahbubnagar urban agglomeration consists of Mahbubnagar municipality, census towns of Boyapalle, Yenugonda and the out growths of Mahbubnagar (rural) (full), Yedira (part) village.
The city is connected to major cities and towns by means of road and railways. National and state highways that pass through the city are NH 164, State highway 20 and 23. TSRTC operates buses to various destinations from Mahbubnagar bus station of the city. The city has rail connectivity with the presence of Mahbubnagar Main Station, Mahbubnagar Town, Yenugonda Station and Diviti Pally Stations.
Gona Budda Reddy – Poet and king (13th Century)
Burgula Ramakrishna Rao – first elected Chief Minister of Hyderabad State
Suravaram Pratap Reddy – freedom fighter and writer
Jaipal Reddy – politician
G Chinna Reddy-politician
Kapilavai Lingamurthy – Poet and Writer
Bulemoni Venkateshwarlu – writer and journalist
Goreti Venkanna – writer and singer
Ravula Chandra Sekar Reddy – politician
Nagam Janardhan Reddy – politician
Manda Jagannadham – politician
Jupally Krishna Rao – politician
Ravula Ravindranath Reddy – politician
Revanth Reddy – politician
Raja Bahadur Venkatarama Reddy – kotwal
Mahbubnagar Wikipedia