Occupation

Political sociologist




Name

Seymour Lipset




Role

Sociologist








Born

March 18, 1922 (

1922-03-18

) Harlem, New York, New York, USA


Died

December 31, 2006, Arlington County, Arlington, Virginia, United States


Education

Columbia University (1949), City College of New York (1943)


Awards

Guggenheim Fellowship for Social Sciences, US & Canada




Influenced by

Max Weber, Alexis de Tocqueville, Aristotle, Gaetano Mosca


Books

Political Man, American Exceptionalism, The First New Nation, It Didn't Happen Here: Wh, Jews and the new American




Similar People

Stein Rokkan, Reinhard Bendix, Juan Jose Linz, Larry Diamond, Gary Marks
2013 seymour martin lipset lecture ethnic power sharing and democracy opening remarks
Seymour Martin Lipset (March 18, 1922 – December 31, 2006) was an American political sociologist, a senior fellow at the Hoover Institution at Stanford University, and the Hazel Professor of Public Policy at George Mason University. His major work was in the fields of political sociology, trade union organization, social stratification, public opinion, and the sociology of intellectual life. He also wrote extensively about the conditions for democracy in comparative perspective.
Contents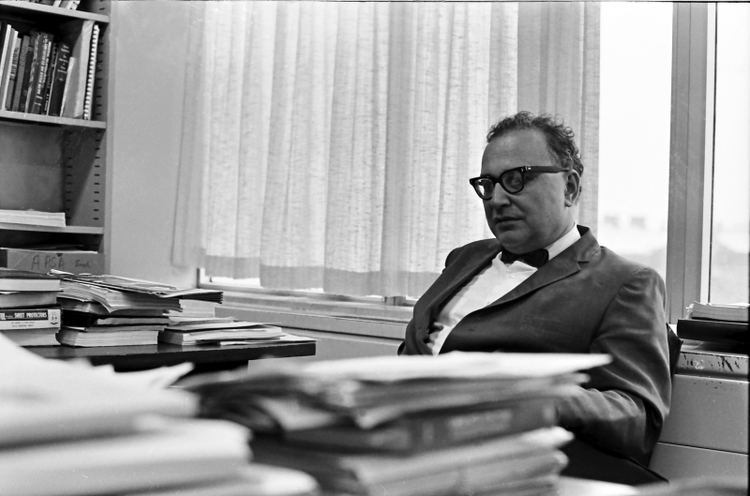 At his death in 2006, The Guardian called him "the leading theorist of democracy and American exceptionalism"; The New York Times said he was "a pre-eminent sociologist, political scientist and incisive theorist of American uniqueness"; and the Washington Post said he was "one of the most influential social scientists of the past half century."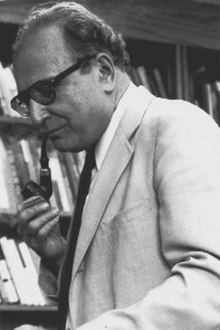 2013 seymour martin lipset lecture ethnic power sharing and democracy part 3 q a
Early life and education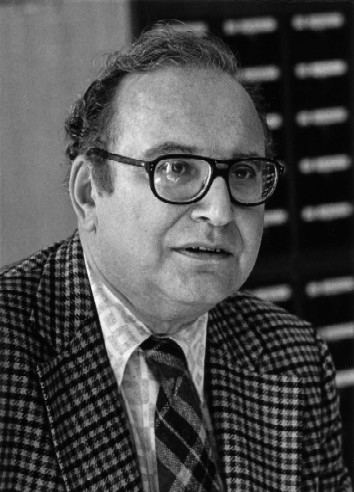 Lipset was born in Harlem, New York City, the son of Russian Jewish immigrants. His family urged him to become a dentist.
He grew up in the Bronx among Irish, Italian and Jewish youth. "I was in that atmosphere where there was a lot of political talk," Lipset recalled, "but you never heard of Democrats or Republicans; the question was communists, socialists, Trotskyists, or anarchists. It was all sorts of different left wing groups." Seymour was active in the Young People's Socialist League, an organization of young Trotskyists. He graduated from City College of New York, where he was an anti-Stalinist leftist, and later became National Chairman of the Young People's Socialist League. He received a PhD in sociology from Columbia University in 1949. Before that he taught at the University of Toronto.
Academic career
Lipset was the Caroline S.G. Munro Professor of Political Science and Sociology at Stanford University from 1975 to 1990, and then became the George D. Markham Professor of Government and Sociology at Harvard University. He also taught at Columbia University, the University of California, Berkeley, the University of Toronto, and George Mason University
Lipset was a member of the National Academy of Sciences. He was the only person to have been President of both the American Political Science Association (1979–80) and the American Sociological Association (1992–93). He also served as the President of the International Society of Political Psychology, the Sociological Research Association, the World Association for Public Opinion Research, the Society for Comparative Research, and the Paul F. Lazarsfeld Society in Vienna.
Besides making substantial contributions to cleavage theory, with his partner Stein Rokkan, Lipset was one of the first proponents of the "theory of modernization", which states that democracy is the direct result of economic growth, and that "[t]he more well-to-do a nation, the greater the chances that it will sustain democracy." Lipset's modernization theory has continued to be a significant factor in academic discussions and research relating to democratic transitions.
Lipset received the MacIver Prize for Political Man (1960) and, in 1970, the Gunnar Myrdal Prize for The Politics of Unreason.
In 2001, Lipset was named among the top 100 American intellectuals, as measured by academic citations, in Richard Posner's book, Public Intellectuals: A Study of Decline.
Public affairs
Lipset left the Socialist Party in 1960 and later described himself as a centrist, deeply influenced by Alexis de Tocqueville, George Washington, Aristotle, and Max Weber. He became active within the Democratic Party's conservative wing, and was one of the 'original neoconservatives', a small group of public intellectuals who were the first to be called neoconservatives.
Lipset was vice-chair of the board of directors of the United States Institute of Peace, a board member of the Albert Shanker Institute, a member of the US Board of Foreign Scholarships, co-chair of the Committee for Labor Law Reform, co-chair of the Committee for an Effective UNESCO, and consultant to the National Endowment for the Humanities, the National Humanities Institute, the National Endowment for Democracy, and the American Jewish Committee.
Lipset was a strong supporter of the state of Israel, and was President of the American Professors for Peace in the Middle East, chair of the National B'nai B'rith Hillel Commission and the Faculty Advisory Cabinet of the United Jewish Appeal, and co-chair of the Executive Committee of the International Center for Peace in the Middle East. He worked for years on seeking solution for the Israeli–Palestinian conflict as part of his larger project of research on the factors that allow societies to sustain stable and peaceful democracies. His work focused on the way in which high levels of socioeconomic development created the preconditions for democracy (see also Amartya Sen's work), and the consequences of democracy for peace.
Awards
Lipset's book The First New Nation was a finalist for the National Book Award. He was also awarded the Townsend Harris and Margaret Byrd Dawson Medals for significant achievement, the Northern Telecom-International Council for Canadian Studies Gold Medal, and the Leon Epstein Prize in Comparative Politics by the American Political Science Association. He received the Marshall Sklare Award for distinction in Jewish studies and, in 1997, he was awarded the Helen Dinnerman Prize by the World Association for Public Opinion Research.
Personal life
Lipset's first wife, Elsie, died in 1987. She was the mother of his three children, David, Daniel, and Carola ("Cici"). David Lipset is a Professor of Anthropology at the University of Minnesota. He had six grandchildren. Lipset was survived by his second wife, Sydnee Guyer (a director of the JCRC), whom he married in 1990.
At age 84, Lipset died as a result of complications following a stroke.
Selected works
"The Rural Community and Political Leadership in Saskatchewan." Canadian Journal of Economics and Political Science 13.3 (1947): 410–28.
Agrarian Socialism: The Cooperative Commonwealth Federation in Saskatchewan, a Study in Political Sociology (1950), ISBN 0-520-02056-1 (1972 printing) online edition
We'll Go Down to Washington (1951)
"Democracy in Private Government: a case study of the International Typographical Union." British Journal of Sociology (1952) 3:47-58 in JSTOR
Union Democracy: The Internal Politics of the International Typographical Union (1956) with Martin Trow and James S. Coleman
"The Biography of a Research Project: Union Democracy." in Sociologists at Work: the craft of social research edited by Phillip E. Hammond. (1964)
Social Mobility in Industrial Society with Reinhard Bendix (1959), ISBN 0-88738-760-8 online edition
Social Structure and Mobility in Economic Development with Neil J. Smelser (1966), ISBN 0-8290-0910-8 online edition
Economic Development and Political Legitimacy (1959)
"Social Stratification and right-wing extremism," British Journal of Sociology (1959) 10:346–382.
Political Man: The Social Bases of Politics (1960), ISBN 0-385-06650-3 online edition
The First New Nation (1963), ISBN 0-393-00911-4 (1980 printing) online edition
The Berkeley Student Revolt: Facts and Interpretations, edited with Sheldon S. Wolin (1965)
Party Systems and Voter Alignments, co-edited with Stein Rokkan (Free Press, 1967)
Student Politics (1967), ISBN 0-465-08248-3 online edition
Revolution and Counterrevolution: Change and Persistence in Social Structures, (1968) ISBN 0-88738-694-6 (1988 printing) online version
editor, Politics and the social sciences (1969)
Prejudice and Society with Earl Raab
The Politics of Unreason: Right Wing Extremism in America, 1790–1970 with Earl Raab (1970), ISBN 0-226-48457-2 (1978 printing) online edition
Rebellion in the University (1971)
The Divided Academy: Professors and Politics with Everett Carll Ladd, Jr. (1975), ISBN 0-07-010112-4 online edition
Consensus and Conflict: Essays in Political Sociology (1985)
Unions in transition: entering the second century (1986)
The Confidence Gap: Business, Labor, and Government in the Public Mind (1987)
editor, Revolution and Counterrevolution: Change and Persistence in Social Structures (1988)
Continental Divide: The Values and Institutions of the United States and Canada (1989)
"Liberalism, Conservatism, and Americanism", Ethics & International Affairs vol 3 (1989). online
Jews and the New American Scene with Earl Raab (1995)
American Exceptionalism: A Double-Edged Sword (1996)
It Didn't Happen Here: Why Socialism Failed in the United States with Gary Marks (2000), ISBN 0-393-32254-8
The Paradox of American Unionism: Why Americans Like Unions More Than Canadians Do, but Join Much Less with Noah Meltz, Rafael Gomez, and Ivan Katchanovski (2004), ISBN 0-8014-4200-1
The Democratic Century with Jason M. Lakin (2004), ISBN 0-8061-3618-9
"Steady Work: An Academic Memoir", in Annual Review of Sociology, Vol. 22, 1996 online version
"Economic Development and Democracy"
Lipset, and Fareed Zakaria. "This chapter asks what things might look like if the United States were on a different ideational and institutional path. What if the United States had instead adopted a parliamentary regime in 1789, as was actually proposed in the Virginia Plan (ie, the legislature would elect the executive)? How." in Anne Marie Cammisa and Paul Christopher Manuel, eds. The Path of American Public Policy: Comparative Perspectives (2013): 153-87.
References
Seymour Martin Lipset Wikipedia
(Text) CC BY-SA