Years active

2005–present







Born

July 11, 1984 (age 31) (

1984-07-11

)

Movies and TV shows




Similar People

Vanessa Ferlito, Daniel Sunjata, Aaron Tveit, Brooke Nevin, Beau Garrett




Profiles



Actress Serinda Swan on UR
Serinda Swan (born July 11, 1984) is a Canadian actress. She starred as Erica Reed in the series Breakout Kings for two seasons from 2011 to 2012. She then starred as DEA Special Agent Paige Arkin in the USA Network series Graceland, which premiered in the summer of 2013 and concluded September 2015. Swan also guest starred in one episode of Hawaii Five-0 and in four episodes of the NBC drama Chicago Fire as Brittany Baker.
Contents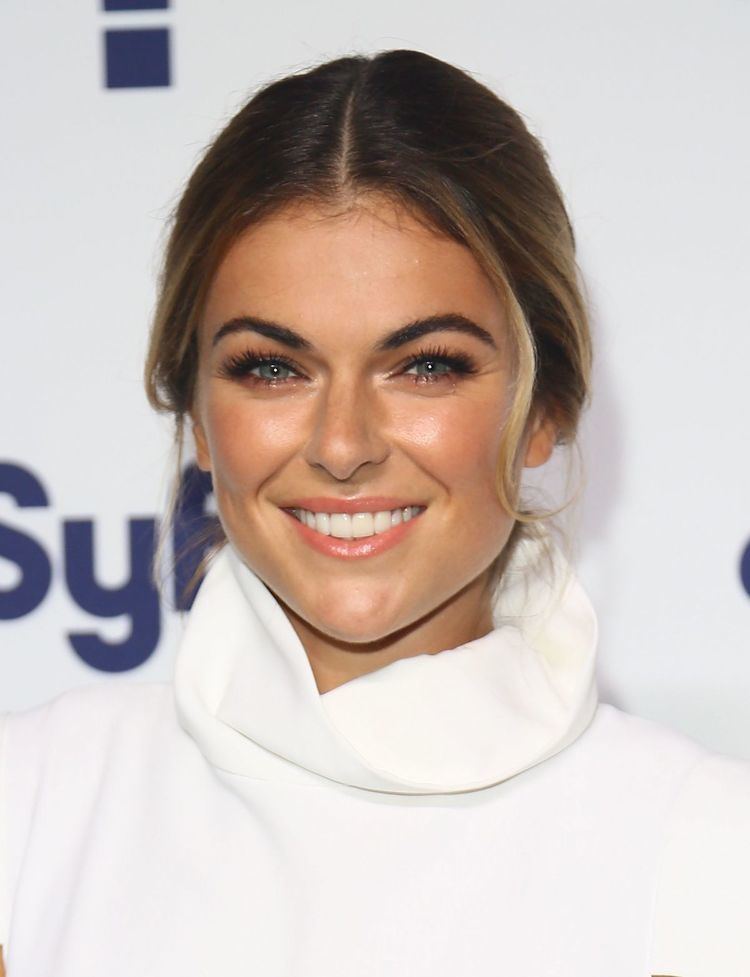 Actress serinda swan of usa network s graceland shares her day with ditlo com
Life and career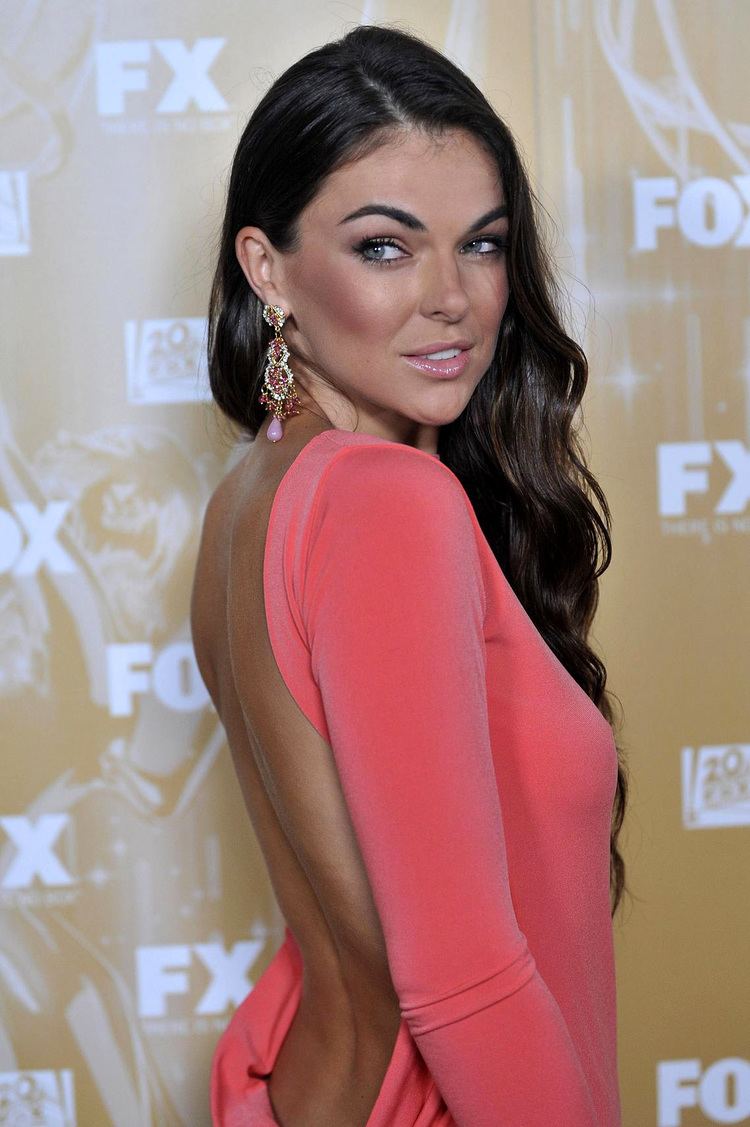 Swan was born in West Vancouver, British Columbia, Canada. Her father, Scott Swan, is a Canadian theatre director and actor who runs an acting studio on the north shore.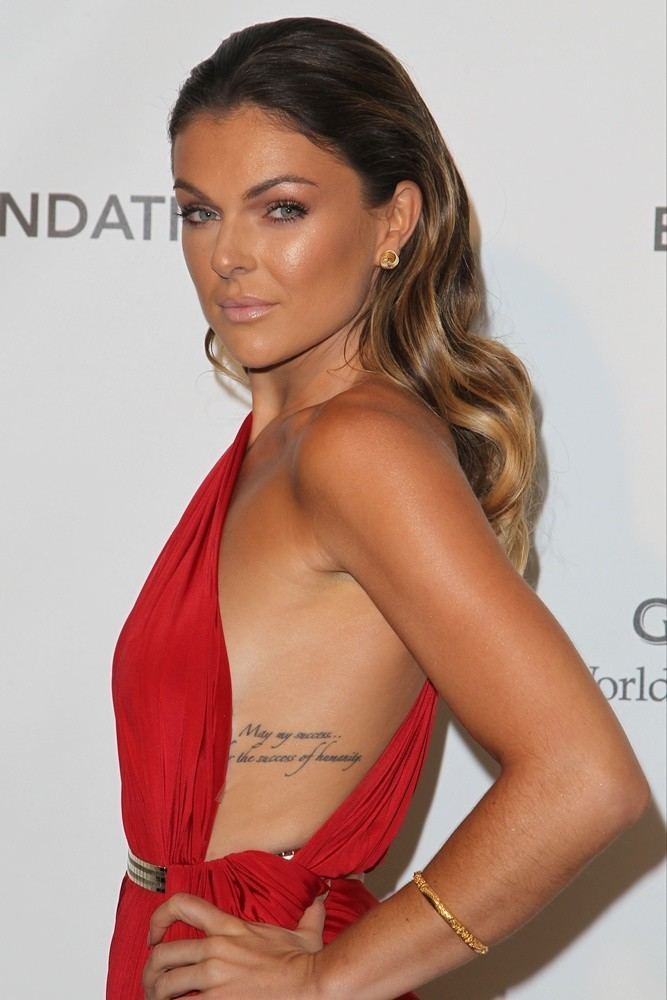 She was featured in the "Theory of a Deadman" video So Happy released in April 2008. She appeared twice on the television series Smallville (in the episodes "Hex" and "Warrior") as Zatanna Zatara. She had the role of the pagan god Veritas in a season 6 episode of the TV series Supernatural. Swan began her big-screen acting career in 2009 in the rom-com The Break-Up Artist.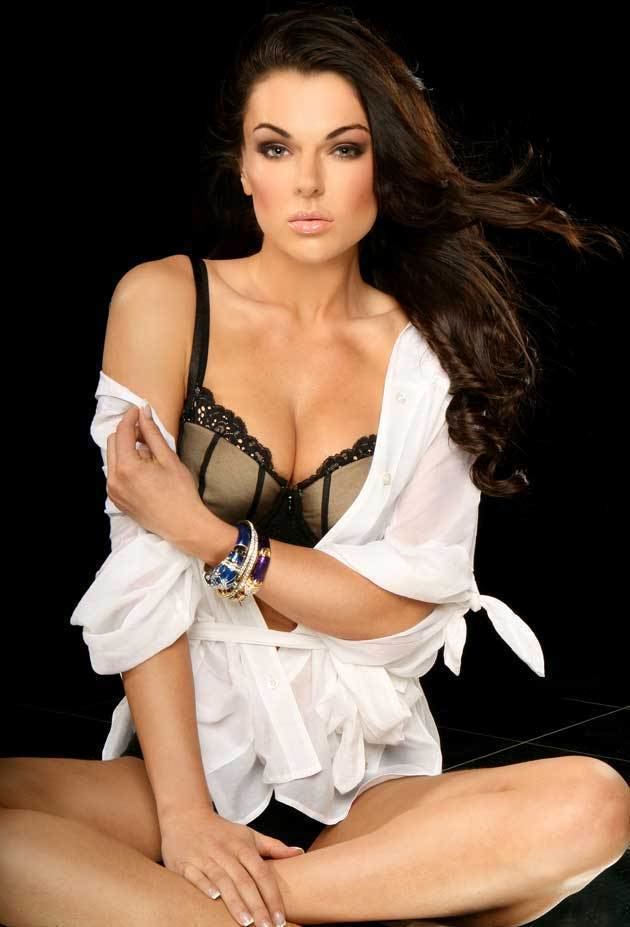 From 2011 to 2012, Swan starred as Erica Reed in the A&E television series, Breakout Kings. She shared that many of the prison scenes of Breakout Kings were shot in actual prisons, while real convicts are also there behind bars. Breakout Kings was canceled on May 17, 2012.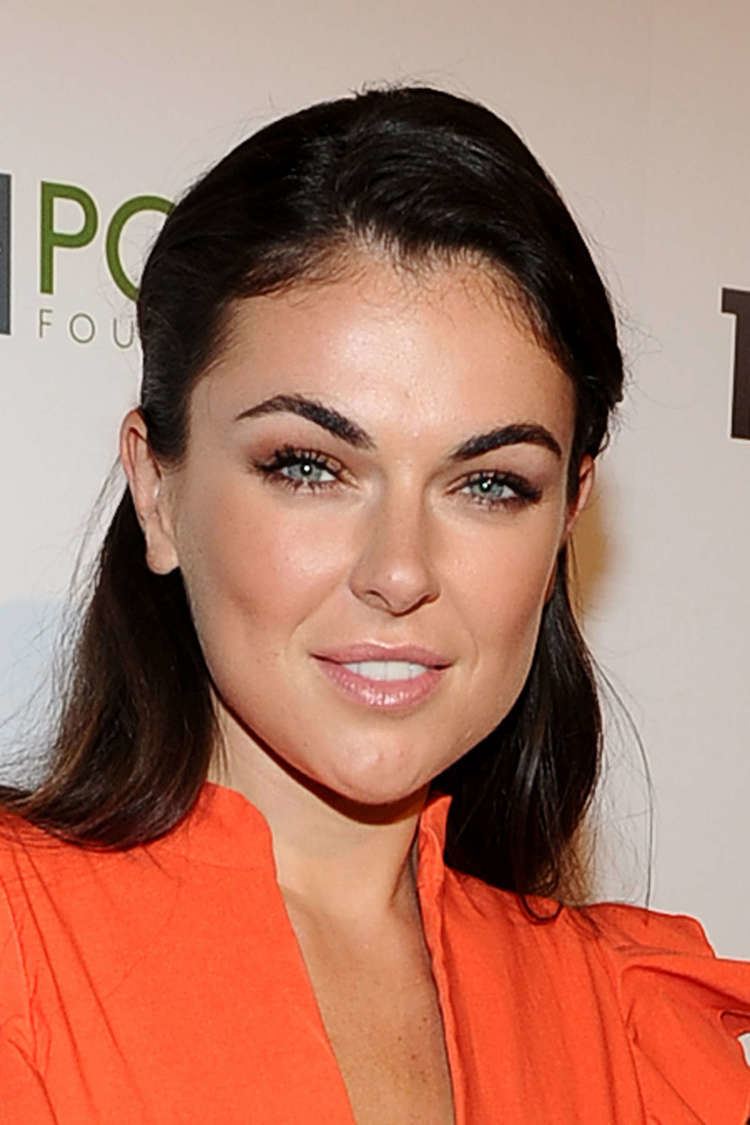 Swan portrays Zera in upcoming Brent Ryan Green film The Veil. In March 2017, it was announced that Swan would portray Medusa in the ABC and Marvel Television series Inhumans.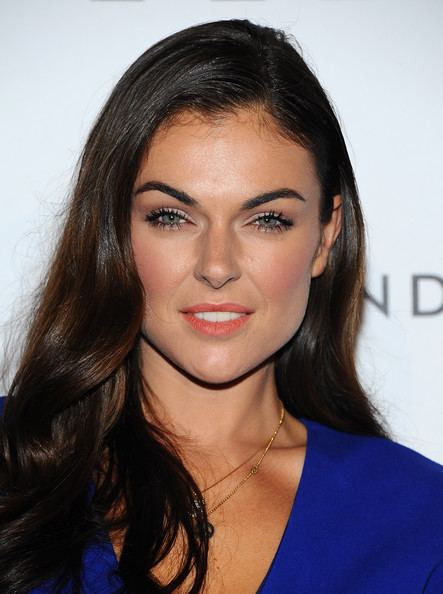 Swan works with different charities including the Somaly Mam Foundation, United Nations Foundation's Nothing But Nets, and Heifer International.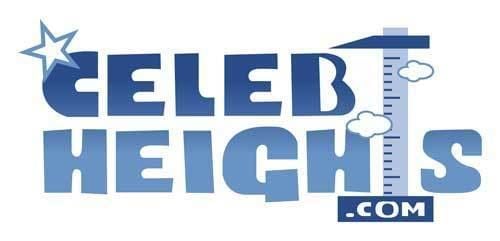 Filmography
Actress
2023
Reacher (TV Series)
as
Karla Dixon
- Episode #2.1 (2023) - Karla Dixon
2022
Devotion
as
Elizabeth Taylor
2019
Coroner (TV Series)
as
Dr. Jenny Cooper
- Death Goes On (2022) - Dr. Jenny Cooper
- Blast to the Past (2022) - Dr. Jenny Cooper
- Safe Space (2022) - Dr. Jenny Cooper
- Our Home on Native Land (2022) - Dr. Jenny Cooper
- LJND (2022) - Dr. Jenny Cooper
- True Crime (2022) - Dr. Jenny Cooper
- Young Legend (2022) - Dr. Jenny Cooper
- Degargoony (2022) - Dr. Jenny Cooper
- Heartbeet (2022) - Dr. Jenny Cooper
- Neighbourhood Watch (2022) - Dr. Jenny Cooper
- Cutting Corners (2022) - Dr. Jenny Cooper
- Emerge (2022) - Dr. Jenny Cooper
- Christmas Day (2021) - Dr. Jenny Cooper
- Christmas Eve (2021) - Dr. Jenny Cooper
- Blue Flock (2021) - Dr. Jenny Cooper
- Round and Round (2021) - Dr. Jenny Cooper
- No Justice, No Peace (2021) - Dr. Jenny Cooper
- Back to the Future (2021) - Dr. Jenny Cooper
- Eyes Up (2021) - Dr. Jenny Cooper
- Spirits (2021) - Dr. Jenny Cooper
- In Bloom (2021) - Dr. Jenny Cooper
- Bobby (2021) - Dr. Jenny Cooper
- Fire Part 2 (2020) - Dr. Jenny Cooper
- Monster in the House (2020) - Dr. Jenny Cooper
- The Flipside (2020) - Dr. Jenny Cooper
- One Drum (2020) - Dr. Jenny Cooper
- Unburied (2020) - Dr. Jenny Cooper
- Crispr Sistr (2020) - Dr. Jenny Cooper
- Borders (2020) - Dr. Jenny Cooper
- Fire (2020) - Dr. Jenny Cooper
- Bridges (2019) - Dr. Jenny Cooper
- The Suburbs (2019) - Dr. Jenny Cooper
- Confetti Heart (2019) - Dr. Jenny Cooper
- All's Well (2019) - Dr. Jenny Cooper
- Quick or Dead (2019) - Dr. Jenny Cooper
- Scattered (2019) - Dr. Jenny Cooper
- Bunny (2019) - Dr. Jenny Cooper
- Black Dog (2019) - Dr. Jenny Cooper
2021
Redemption Day
as
Kate Paxton
2020
The Twilight Zone (TV Series)
as
Ellen Lowell
- Downtime (2020) - Ellen Lowell
2019
Shangri-La (Short)
as
Vera Thompson
2018
Jarryd James: High (Music Video)
as
Actress
2018
Robot Chicken (TV Series short)
as
Leslie / Katara
- He's Not Even Aiming at the Toilet (2018) - Leslie / Katara (voice)
2017
Inhumans (TV Series)
as
Medusa
- -And Finally: Black Bolt (2017) - Medusa
- Havoc in the Hidden Land (2017) - Medusa
- The Gentleman's Name is Gorgon (2017) - Medusa
- Something Inhuman This Way Comes- (2017) - Medusa
- Make Way for- Medusa (2017) - Medusa
- Divide - and Conquer (2017) - Medusa
- Those Who Would Destroy Us (2017) - Medusa
- Behold- The Inhumans (2017) - Medusa
2017
Blood Ride (Short)
as
Maggie
2017
Ballers (TV Series)
as
Chloe
- Yay Area (2017) - Chloe
- Crackback (2017) - Chloe
- Alley-Oops (2017) - Chloe
- Make Believe (2017) - Chloe
- Ride and Die (2017) - Chloe
- Bull Rush (2017) - Chloe
2017
Feud (TV Mini Series)
as
Anne Bancroft
- And the Winner Is- (The Oscars of 1963) (2017) - Anne Bancroft
2017
Crowbar Smile (Short)
as
Julia
2016
Hit TV: The Prologue (Short)
as
Julia
2013
Graceland (TV Series)
as
Agent Paige Arkin
- No Old Tigers (2015) - Agent Paige Arkin
- Dog Catches Car (2015) - Agent Paige Arkin
- The Wires (2015) - Agent Paige Arkin
- Master of Weak Ties (2015) - Agent Paige Arkin
- Hand of Glory (2015) - Agent Paige Arkin
- Savior Complex (2015) - Agent Paige Arkin
- Bon Voyage (2015) - Agent Paige Arkin
- Sidewinder (2015) - Agent Paige Arkin
- Piñon Tree (2015) - Agent Paige Arkin
- Aha (2015) - Agent Paige Arkin
- Sense Memory (2015) - Agent Paige Arkin
- Chester Cheeto (2015) - Agent Paige Arkin
- B-Positive (2015) - Agent Paige Arkin
- Faith 7 (2014) - Agent Paige Arkin
- Echoes (2014) - Agent Paige Arkin
- Home (2014) - Agent Paige Arkin
- The Head of the Pig (2014) - Agent Paige Arkin
- Gratis (2014) - Agent Paige Arkin
- The Ends (2014) - Agent Paige Arkin
- Los Malos (2014) - Agent Paige Arkin
- The Unlucky One (2014) - Agent Paige Arkin
- H-A-Double-P-Y (2014) - Agent Paige Arkin
- Magic Number (2014) - Agent Paige Arkin
- Tinker Bell (2014) - Agent Paige Arkin
- Connects (2014) - Agent Paige Arkin
- The Line (2014) - Agent Paige Arkin
- Pawn (2013) - Agent Paige Arkin
- Happy Endings (2013) - Agent Paige Arkin
- King's Castle (2013) - Agent Paige Arkin
- Smoke Alarm (2013) - Agent Paige Arkin
- Bag Man (2013) - Agent Paige Arkin
- Goodbye High (2013) - Agent Paige Arkin
- Hair of the Dog (2013) - Agent Paige Arkin
- O-Mouth (2013) - Agent Paige Arkin
- Pizza Box (2013) - Agent Paige Arkin
- Heat Run (2013) - Agent Paige Arkin
- Guadalajara Dog (2013) - Agent Paige Arkin
2014
Chicago Fire (TV Series)
as
Brittany Baker
- Arrest in Transit (2014) - Brittany Baker
- Chopper (2014) - Brittany Baker
- Nobody Touches Anything (2014) - Brittany Baker
- Madmen and Fools (2014) - Brittany Baker
2014
Graceland Insider (TV Series)
as
Paige
- Action (2014) - Paige
- Keep the Peace (2014) - Paige
2014
The Tomorrow People (TV Series)
as
Cassandra Smythe
- Endgame (2014) - Cassandra Smythe
- Things Fall Apart (2014) - Cassandra Smythe
2013
Republic of Doyle (TV Series)
as
Patti Middlebrooks
- Missing (2013) - Patti Middlebrooks
2012
The Baytown Outlaws
as
Jez
2011
Breakout Kings (TV Series)
as
Erica Reed
- Served Cold (2012) - Erica Reed
- Freakshow (2012) - Erica Reed
- SEALd Fate (2012) - Erica Reed
- Ain't Love (50) Grand? (2012) - Erica Reed
- I Smell Emmy (2012) - Erica Reed
- Self Help (2012) - Erica Reed
- Cruz Control (2012) - Erica Reed
- Double Down (2012) - Erica Reed
- Round Two (2012) - Erica Reed
- An Unjust Death (2012) - Erica Reed
- Where in the World Is Carmen Vega (2011) - Erica Reed
- There Are Rules (2011) - Erica Reed
- Off the Beaten Path (2011) - Erica Reed
- Paid in Full (2011) - Erica Reed
- One for the Money (2011) - Erica Reed
- Steaks (2011) - Erica Reed
- Fun with Chemistry (2011) - Erica Reed
- Like Father, Like Son (2011) - Erica Reed
- Queen of Hearts (2011) - Erica Reed
- Out of the Mouths of Babes (2011) - Erica Reed
- The Bag Man (2011) - Erica Reed
- Collected (2011) - Erica Reed
2011
Hawaii Five-0 (TV Series)
as
Alana
- Ho'ohuli Na'au (Close to Heart) (2011) - Alana
2009
Smallville (TV Series)
as
Zatanna Zatara
- Icarus (2010) - Zatanna Zatara (uncredited)
- Warrior (2010) - Zatanna Zatara
- Hex (2009) - Zatanna Zatara
2006
Supernatural (TV Series)
as
Veritas / Ashley Frank / Hospital Receptionist
- You Can't Handle the Truth (2010) - Veritas / Ashley Frank
- Salvation (2006) - Hospital Receptionist
2010
Percy Jackson & the Olympians: The Lightning Thief
as
Aphrodite
2009
Desperate Escape (TV Movie)
as
Melissa
2009
The Break-Up Artist
as
Ashley
2009
Trust (TV Movie)
as
Tiffany
2009
Hostile Makeover (TV Movie)
as
Amanda Manville
2009
Reaper (TV Series)
as
Hot Patron
- Business Casualty (2009) - Hot Patron
2008
Theory of a Deadman: So Happy (Music Video)
as
Serinda Swan
2008
Psych (TV Series)
as
Eileen Mazwell
- Murder?- Anyone?- Anyone?- Bueller? (2008) - Eileen Mazwell
2008
Beyond Loch Ness (TV Movie)
as
Caroleena
2007
Exes & Ohs (TV Series)
as
Lucianne
- What Goes Around- (2007) - Lucianne
2007
Blood Ties (TV Series)
as
Pretty Young Woman
- Heart of Ice (2007) - Pretty Young Woman
Producer
2022
Coroner (TV Series) (executive producer - 12 episodes)
- Death Goes On (2022) - (executive producer)
- Blast to the Past (2022) - (executive producer)
- Safe Space (2022) - (executive producer)
- Our Home on Native Land (2022) - (executive producer)
- LJND (2022) - (executive producer)
- True Crime (2022) - (executive producer)
- Young Legend (2022) - (executive producer)
- Degargoony (2022) - (executive producer)
- Heartbeet (2022) - (executive producer)
- Neighbourhood Watch (2022) - (executive producer)
- Cutting Corners (2022) - (executive producer)
- Emerge (2022) - (executive producer)
Director
2022
Coroner (TV Series) (1 episode)
- Young Legend (2022)
Self
2017
Last Call with Carson Daly (TV Series)
as
Self
- Tig Notaro/Welles/Serinda Swan (2017) - Self
2015
Home & Family (TV Series)
as
Self
- Guest Co-Hostess Ali Fedotowsky-Manno/Serinda Swan/Scott Kelly (2017) - Self
- David Mazouz/Serinda Swan/Ree Drummond/Dr. Maoshing Nil (2015) - Self
2017
The Talk (TV Series)
as
Self
- Guest Co-Hostess Garcelle Beauvais/Sonequa Martin-Green/Serinda Swan (2017) - Self
2017
CTV's Big Fall Preview 2017 (TV Special)
as
Self - In LA
2017
Thwip! The Big Marvel Show (TV Series)
as
Self
- Teleport to the set of Inhumans on THWIP! The Big Marvel Show (2017) - Self
2017
Good Morning America (TV Series)
as
Self
- Episode dated 4 September 2017 (2017) - Self
- Episode dated 31 August 2017 (2017) - Self
2017
On the Scene with Lindalee (TV Series)
as
Self - Medusa
- MARVEL Inhumans World Premiere Red Carpet Interviews (2017) - Self - Medusa
2017
IMDb at San Diego Comic-Con (TV Series)
as
Self
- IMDb at San Diego Comic-Con 2017 (2017) - Self
2015
4th Annual Saving Innocence Gala: Live from the SLS Hotel (TV Special)
as
Self
2014
Fashion Rocks (TV Special)
as
Self
2014
TakePart Live (TV Series)
as
Self - Guest
- Episode #3.34 (2014) - Self - Guest
2013
Return to Happiness (Documentary)
as
Self
References
Serinda Swan Wikipedia
(Text) CC BY-SA