Adaptations

Sengoku Basara: Samurai Kings (2009), Sengoku Basara: End of Judgement (2014)




Games

Sengoku Basara 4, Sengoku Basara: Samurai, Devil Kings
Sengoku basara 3 utage all character basara attacks 1080p
Sengoku Basara (戦国BASARA) is a series of video games developed and published by Capcom, and a bigger media franchise based on it, including three anime series and an animated film. Its story is very loosely based on real events of the titular Sengoku era in the history of feudal Japan.
Contents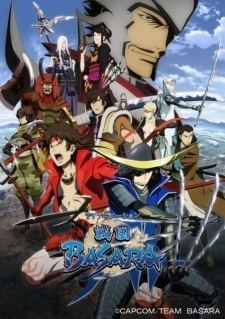 Cgrundertow sengoku basara samurai heroes for playstation 3 video game review
Sengoku Basara (Devil Kings)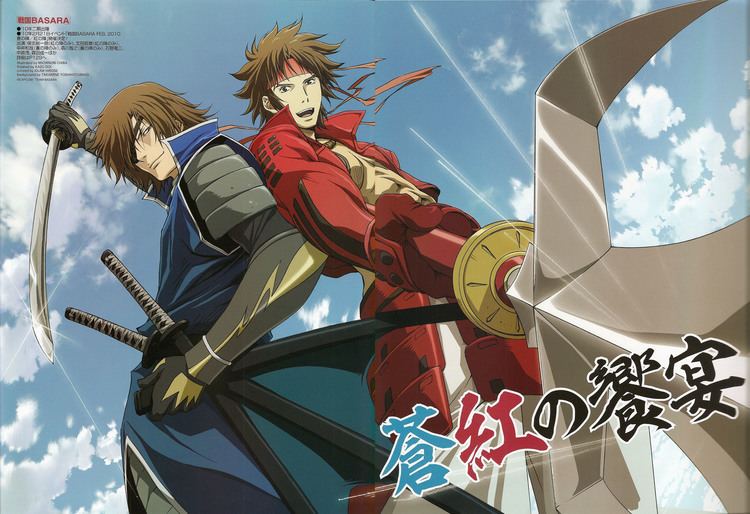 The original game in the series was released in 2005 for the PS2 as a "crowd-fighting" action game in the vein of Koei's similarly themed Samurai Warriors series. Devil Kings, an English-language version of the game featured an altered gameplay and a completely different, supposedly more western audience-oriented fantasy story with original characters. It was never used again due to the negative response the localization received from critics and consumers.
Sengoku Basara 2
Sengoku Basara 2 was the 2006 sequel, also for the PS2. The game was ported to the Wii.
Sengoku Basara X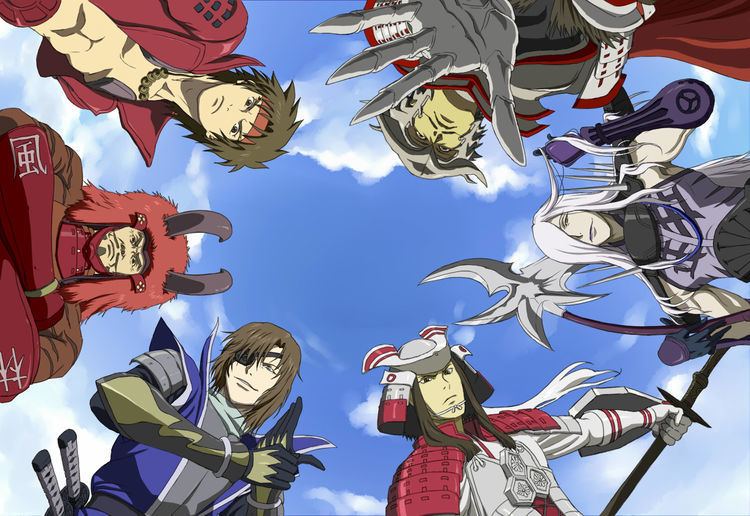 Sengoku Basara X was a 2D fighting game by Arc System Works, creators of the Guilty Gear series, made in 2008 for the arcades and ported for the PS2 later the same year.
Sengoku Basara: Battle Heroes
A 2009 PSP-exclusive title.
Sengoku Basara 3
The third game in the main series, released in 2010 for the PlayStation 3 and Wii. An updated version, Sengoku Basara 3: UTAGE, was released in 2011.
Sengoku Basara: Chronicle Heroes
Released for the PSP in Japan on July 21, 2011.
Sengoku Basara 4
The fourth game in the main series. It was released on January 23, 2014 for PlayStation 3.
Sengoku Basara: Sanada Yukimura-Den
A spin-off game focusing on the life of one of the series' main characters, Sanada Yukimura, released August 25, 2016.
Adaptations
Sengoku Basara has several adaptations of the games to different mediums.
Notably, two anime series were planned and written by Yasuyuki Muto. The first series, Sengoku Basara, started broadcast in April 2009. The series' second season, titled Sengoku Basara II, began broadcast in July 2010. Further, a movie adaptation titled Sengoku Basara: The Last Party was released in 2011. All three anime adaptations were licensed and published in the United States by Funimation. An alternative retelling titled Sengoku Basara: End of Judgement was broadcast in 2014 and licensed in the United States by Funimation.
A manga adaptation of the second game was created by Yak Haibara. The four volume series, Sengoku Basara 2, was published in Japan in 2007. It was published in the United States in 2012 by UDON under the title Sengoku Basara: Samurai Legends. The title change was due to Sengoku Basara 2 not being released in the United States. Shimotsuki Kairi created a more general adaptation in 2005 titled Sengoku Basara Ranse Ranbu.
Radio shows have been produced and released on four CD volumes. A stage play based on Sengoku Basara 3 was announced on July 17, 2011 and ran October 1–30, 2011. A live-action television drama titled Sengoku Basara: Moonlight Party premiered on July 12, 2012 on the Mainichi Broadcasting System.
Related products
A large range of merchandise has been created for the series, including books, soundtracks, drama and radio CDs, trading cards and figures.
References
Sengoku Basara Wikipedia
(Text) CC BY-SA