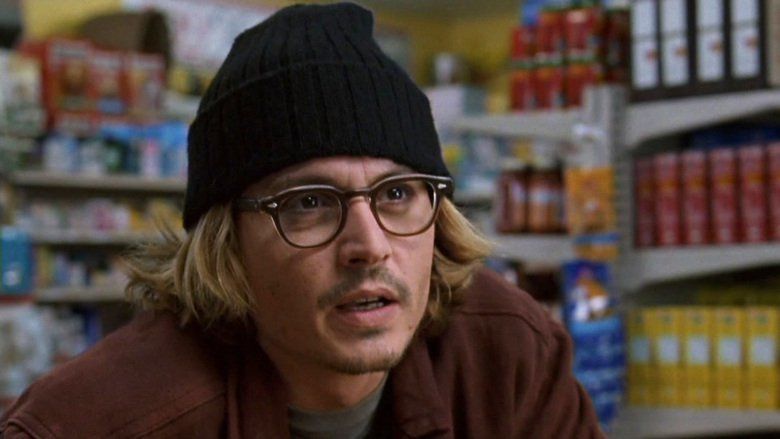 Mort Rainey is an author who catches his wife Amy having an affair with a man named Ted. Depressed and suffering from writer's block, Mort puts off finalizing the divorce and retreats to his cabin at Tashmore Lake in upstate New York. Mort is confronted by John Shooter, who accuses him of plagiarizing his story "Sowing Season." Upon reading Shooter's manuscript, he discovers its resemblance to his own story "Secret Window," except for the ending.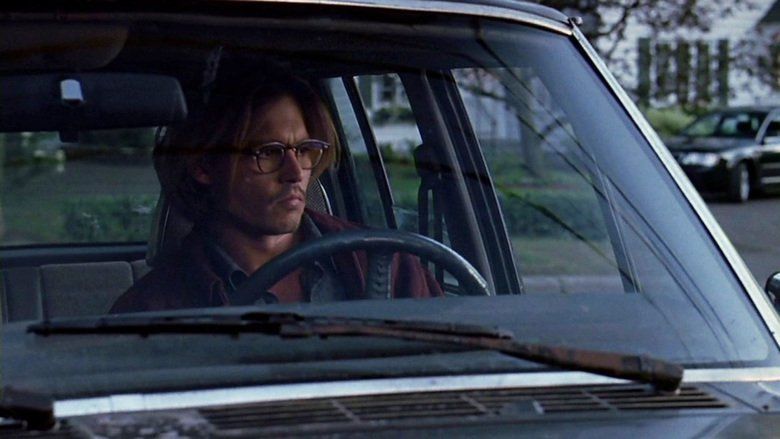 The following day, Mort explains that his story was published years before Shooter's was written. Shooter challenges him to provide proof and warns against involving the police. That night, Mort finds his dog killed with a screwdriver and reports to Sheriff Dave Newsome.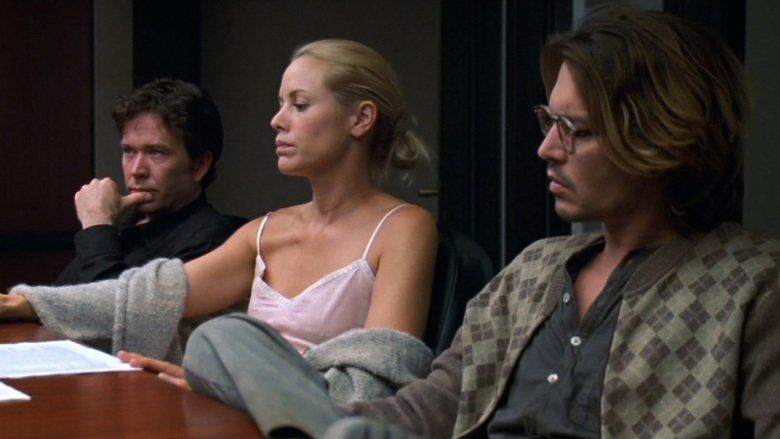 Mort drives to his house in Riverdale to find a copy of the magazine where his story was published, but leaves when he sees Amy and Ted. He contacts private investigator Ken Karsch for help. Ken agrees to travel to Tashmore Lake to watch the cabin and talk to Tom Greenleaf, a resident who might have seen Shooter talking to Mort. Shooter visits Mort at the cabin and demands Mort change the ending of "Secret Window" to Shooter's version, where the protagonist kills his wife. Shooter then attacks and chokes Mort.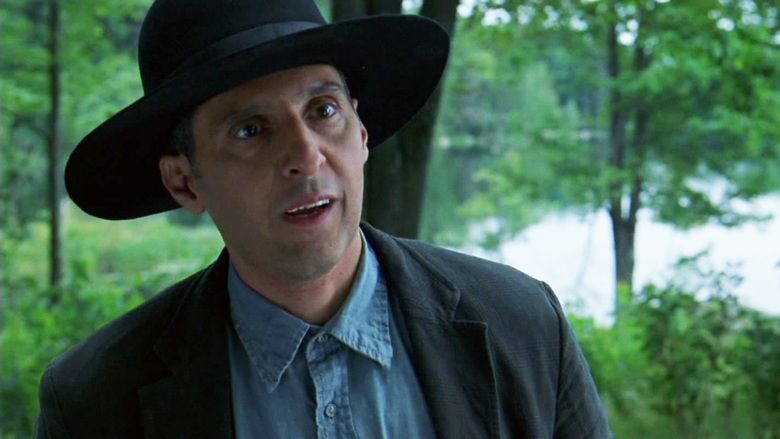 Amy calls Mort, saying their house was burned down. Mort travels to Riverdale and the two are questioned by a police officer. Ken calls Mort and says Tom Greenleaf denied seeing Mort. Ken suspects Tom was threatened by Shooter. They agree to confront Shooter together and arrange a meeting with Tom at a local diner.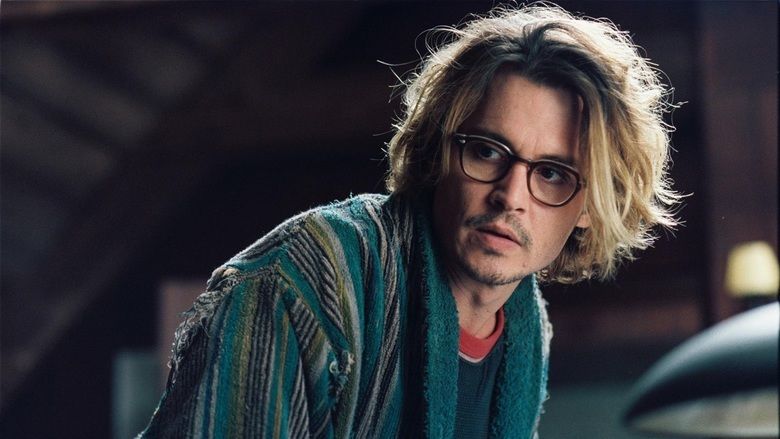 The next morning, Mort oversleeps. Arriving at the diner, he learns that Ken and Tom didn't show up. Seeing Ted at a gas station, Mort approaches him and Ted demands Mort sign the divorce papers. The two have a confrontation and Ted breaks his own hand. Shooter calls Mort to a meeting place. When he arrives, Mort finds Ken and Tom dead inside Tom's truck and faints. When he wakes up, Shooter says they were murdered with Mort's screwdriver for interfering with his business. Mort has the magazine as proof and Shooter agrees to meet at Mort's cabin. He leaves and Mort covers up the crime by removing his screwdriver from Tom's head and running the truck into a water-filled stone quarry.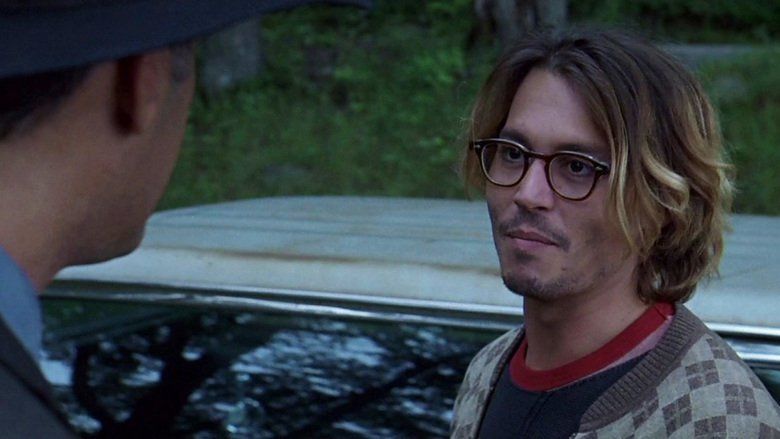 Amy calls Mort. Afterwards, Mort picks up the magazine sent by his literary agent. He finds the package already opened and the pages containing the story cut out. Back at his cabin, Mort sees Shooter's hat. Mort wears the hat and begins speaking to himself, trying to make sense of the events. Mort realizes that Shooter is just a figment of his imagination; brought to life through Mort's undetected dissociative identity disorder, and carried out malevolent tasks like killing Chico, Tom, Ken and burning down his house.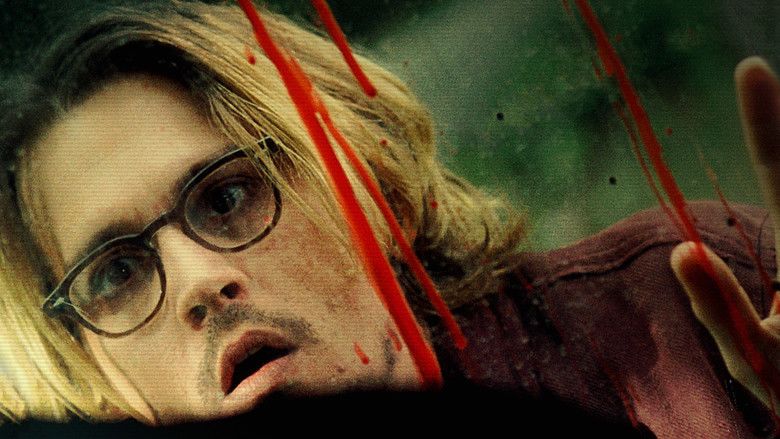 When Amy arrives at the cabin, she finds it in disorder, with the word "SHOOTER" carved repeatedly on the walls. Mort appears behind her and Amy realizes that the name represents Mort's desire to "SHOOT HER." Mort, speaking with Shooter's accent and wearing his hat, chases Amy and stabs her in the ankle. Concerned about Amy's safety, Ted arrives and is ambushed by Mort, who hits him in the face with a shovel. Amy watches helplessly as Mort beheads Ted with the shovel. Mort recites the ending of "Sowing Season" as he kills Amy as well.
Mort recovers from writer's block and experiences a mood improvement. Sheriff Newsome later stops by the cabin to warn Mort that he is the prime suspect in Amy and Ted's disappearances. Mort dismisses the threat and the Sheriff leaves. In Mort's room there is a secret window that overlooks a secret garden. It is implied that the bodies are buried in the garden, which is now a cornfield, and the police will probably never find them. Mort is seen eating corn for dinner and the screen cuts to black.
Johnny Depp as Morton "Mort" Rainey
John Turturro as John Shooter
Maria Bello as Amy Rainey
Timothy Hutton as Ted "Teddy" Milner
Len Cariou as Sheriff Dave Newsome
Charles S. Dutton as Private Investigator Ken Karsch
John Dunn Hill as Tom Greenleaf
Chico as himself
On Rotten Tomatoes, Secret Window has a rating of 46% based on 160 reviews. On Metacritic, the film has a score of 46 (mixed or average reviews) out of 100. Roger Ebert awarded it three stars out of a possible four, stating that "[Secret Window] could add up to a straight-faced thriller about things that go boo in the night, but Johnny Depp and director David Koepp ... have too much style to let that happen." He continues by noting that "[t]he story is more entertaining as it rolls along than it is when it gets to the finish line. But at least King uses his imagination right up to the end, and spares us the obligatory violent showdown that a lesser storyteller would have settled for." On the other hand, Ian Nathan from Empire magazine only awarded the film 2 stars out of a possible 5, stating that "The presence of the sublime Depp will be enough to get Secret Window noticed, but even his latest set of rattling eccentricities is not enough to energise this deadbeat parlour trick." It was a modest box office success, succeeding at recouping its budget of $40 million with a worldwide gross of $92 million.
Part of Secret Window was filmed in the town of North Hatley, Quebec in the Eastern Townships approximately two hours south east of Montreal. Other filming locations included Lake Massawippi, Lake Sacacomie, Lake Gale and the village of Bromont, Quebec.
According to director David Koepp on the DVD commentary track, the footage of the ocean scene during Mort's restless night on the couch was extra b-roll footage taken from The Lost World: Jurassic Park.