Covid-19



Antonio Negret




May 24, 2011





United States






Horror, Thriller




Lior Rosner




George Richards




English






January 28, 2011 (2011-01-28)




Antonio Negret, Jose Antonio Negret




Edmund Entin

(Jonah),

Gary Entin

(Seth),

Samantha Droke

(Eve),

Louis Herthum

(Owen Trimble),

Morgana Shaw

(Rita Trimble),

Orlando Jones

(Detective Lampkin)


Thir13en Ghosts

,

Looper

,

Taken 3

,

John Wick

,

The Hunger Games: Catching Fire

,

Bloody Moon




Death comes in twos.
Seconds Apart is a 2011 American horror-thriller film directed by Antonio Negret and starring Orlando Jones, Edmund Entin, and Gary Entin.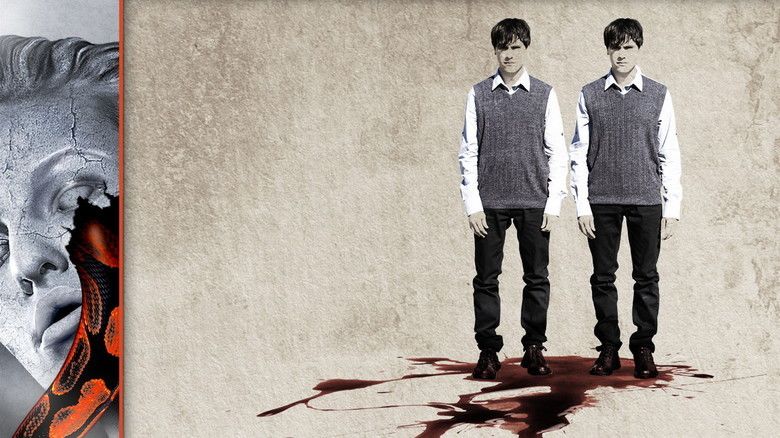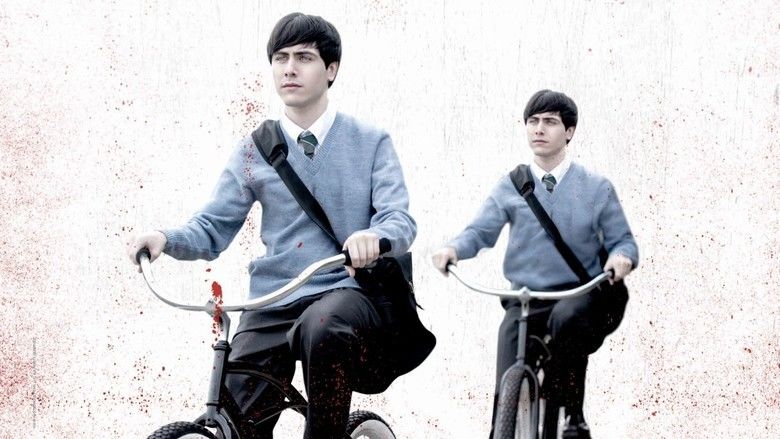 Four friends are seen at a high school house party drinking and gossiping in a private room. Their fun is cut short when a pair of identical twins - classmates of the friends - enter the room with a video camera. The twins force the friends to play Russian roulette, the game ending only when all four friends are dead. The next day, Detective Lampkin launches an investigation. He interviews classmates of the dead boys, and one student named Katie mentions having seen the twins, Jonah and Seth Trimble, at the party. It is revealed that the twins had once forced Katie to have sex with another boy on camera. Lampkin summons the twins for interrogation, but they maintain their innocence. It is also revealed that Lampkin is a haunted man, traumatized by his inability to save his beloved wife from a house fire.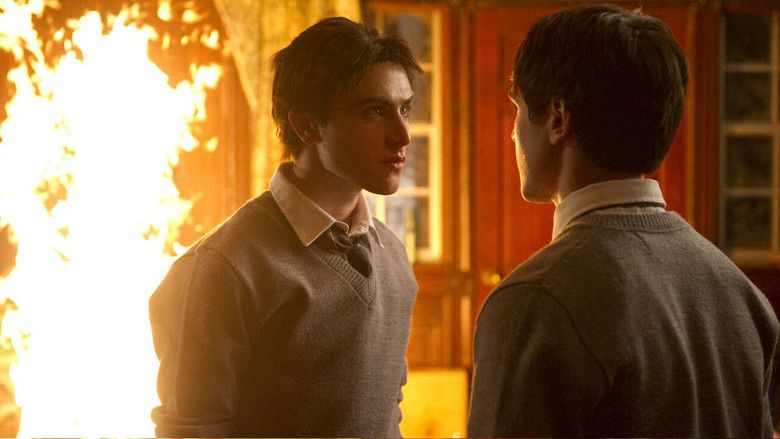 The twins torture their Headmaster for the name of the person who told Lampkin that they were at the party; they eventually force their Headmaster through telepathy to stab himself to death. They then force Katie to kill herself as well, and then a pedophile whom they meet at a park. Lampkin deduces that the twins possess telepathic powers, and in his search for a cause, he learns that their mother had submitted herself to experimentation at a fertility clinic in order to get pregnant with the twins.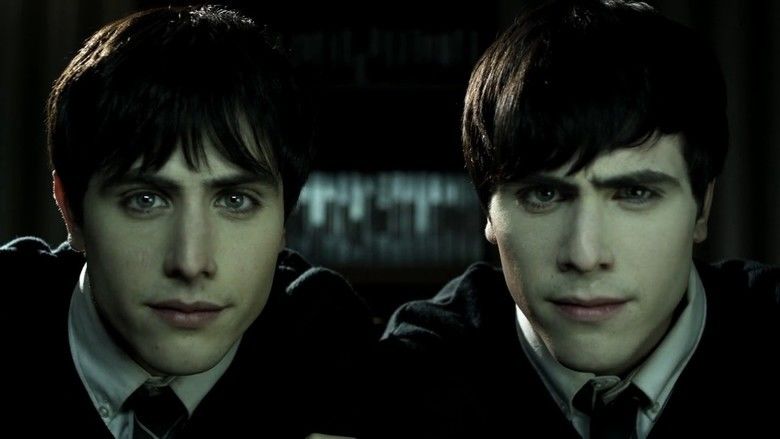 Meanwhile, Jonah falls in love with another student named Eve. As Jonah grows closer to Eve, he pulls away from Seth, finally telling Seth that he wants nothing more to do with the mysterious "project" that they have been conducting. In anger, Seth impersonates Jonah and has sex with Eve to "prove" that Eve cannot tell them apart and therefore must not really be in love with Jonah. The twins brawl at school. Jonah goes home, only to be confronted by Lampkin. Seth returns home shortly after, and it is suddenly revealed that their parents are disfigured and their house is in ruins; as children, the twins forced their parents, who had become suspicious of the twins, to stab each other in the face. Although he had been compliant until now in their charades, Jonah decides that he no longer wants to force people to hurt themselves. After knocking out Lampkin, Seth attacks Jonah and sets the house on fire.
Eve shows up to the house and tries to intervene by shooting Seth in the leg. She flees upstairs, but Seth follows and chokes her. Jonah rescues Eve; as Jonah and Seth struggle, the burning floor gives way and the twins fall through onto the dining room table. Lampkin wakes up and saves Eve from the fire; although he dies from his burns, it is insinuated that Lampkin has redeemed himself for the death of his wife.
The twins lie paralyzed on the dining room table as the house burns around them. Understanding that they will die, the twins finally experience fear for the first time - the ultimate goal of their "project".
Orlando Jones as Detective Lampkin
Edmund Entin as Jonah Trimble
Gary Entin as Seth Trimble
Samantha Droke as Eve
Louis Herthum as Owen Trimble
Morgana Shaw as Rita Trimble
Marc Macaulay as Father Zinselmeyer
James DuMont as Hardesty
Jenn Foreman as Katie Dunn
David Jensen as Dr. Houska
Leticia Jimenez as Maybel
Rusty Tennant as Kirby
Chelsea Morgan Thomas as Emily
Dennis Harvey of Variety called it a jumbled film with "some visual panache".
Seconds Apart Wikipedia
(Text) CC BY-SA
Seconds Apart IMDb
Seconds Apart themoviedb.org