Birth name

Romani Lorenzo




Years active

2007–present




Born

10 August 1990 (age 25) (

1990-08-10

)

Origin

West Ealing, West London

Genres

British hip hop, Grime music

Record labels

Black Butter Records, Ministry of Sound

Associated acts

DJ Cameo, Wiley, Dizzee Rascal

Similar People

Zeph Ellis, P Money, Riko, Zed Bias, Friction




Profiles






Occupation(s)

MC, musician, producer
Scrufizzer x mkj fizzy flow ii usain bolt music video sbtv
Romani Lorenzo (born 10 August 1990), better known as Scrufizzer, is an English MC and producer from West London. He is the cousin of hip-hop artist Fonzie from Acton, West London. He is known for his skippy flow.
Contents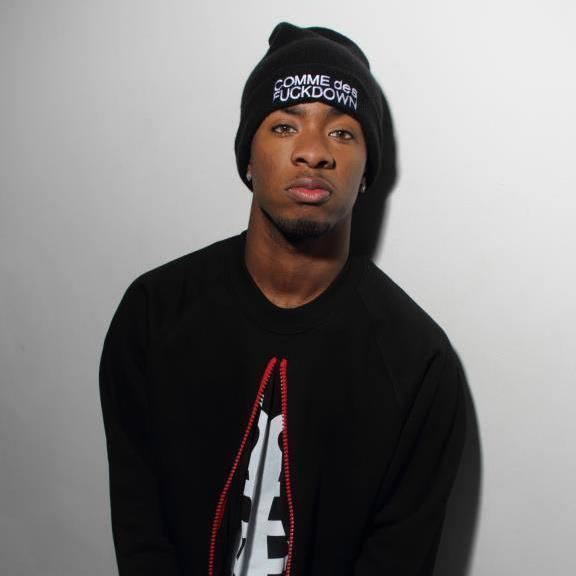 Scrufizzer rapid freestyle music video scrufizzer princerapid
Career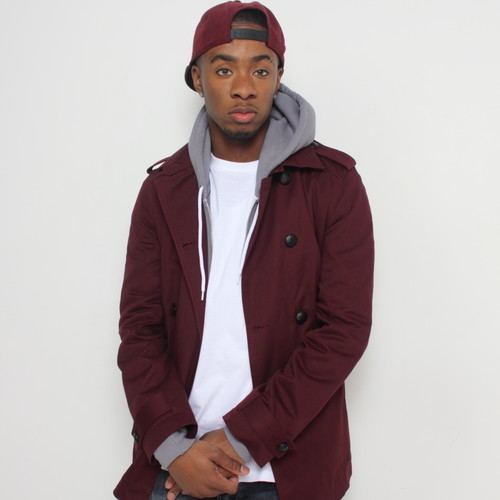 Scrufizzer, a member of the production group Funkystepz, released his first mixtape entitled My First Steps in 2007. With support ranging from Zane Lowe and Annie Mac to Dizzee Rascal, Ed Sheeran and Wiley, Scrufizzer has gone on to perform with top names, including Wiley and DJ Cameo as well as opening for Kendrick Lamar in shows across the UK. BBC Radio 1Xtra DJ, DJ Cameo, joined the Kendrick Lamar tour as Scrufizzer's DJ, and has called Scrufizzer his protégé. In a January 2013 interview, Rock Feedback claimed Scrufizzer to have "the quickest flow in the game right now, and with it, Scrufizzer has become one of the most exciting prospects in the grimescene."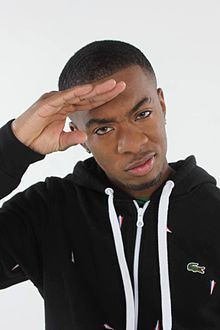 Scrufizzer has appeared on tracks of high-profile artists, including "Guts N' Glory" by Dizzee Rascal, "Werkin Girls" by Angel Haze, "Kingpin" by DJ Friction & Skream, M. J. Cole's "Southern Electric", and Loadstar's "Do You Feel Me". Scrufizzer also featured on Toddla T & Cleo Sol's "Code to Crack" which received its first radio play by MistaJam. He appeared on Lunar C's track "Back on the Step" alongside Mic Righteous and on Danny Brown's 2013 album Old. Other collaborations include DJ Cameo alongside Maxsta, Kozzie and Dot Rotten.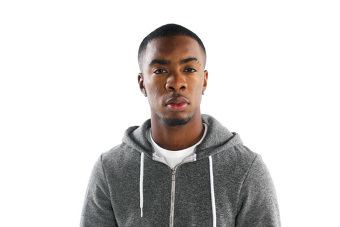 With his trademark "fizzy flow", Scrufizzer combines rap with modern grime, which led The Guardian to name him one of the "ones to watch in 2013".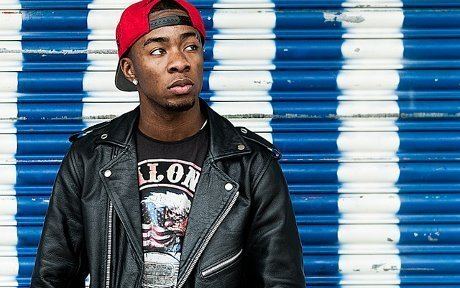 Scrufizzer's debut single "Rap Rave" was released on 28 January 2013 on Stay Fizzy Records/Ministry of Sound. The Independent said that Scrufizzer "might, perhaps be considered one of the highest rated young MCs to be part of this new wave." "Rap Rave", produced by Paperbwoy, shows off Scrufizzer's distinct 'fizzy flow' and spitting techniques. In early 2013, BBC 1xtra's Nick Bright reckoned that Scrufizzer was the fastest spitter in the UK.
On 21 May 2013, Scrufizzer signed with UK label Black Butter Records via Polydor Records, and released the single "Kick It" in October 2013. The song charted at number 43 on the UK Singles Chart. The video for "Kick It" was produced by Zed Bias, directed by Mister Whitmore and released in August 2013. It was filmed in LA and features attractive girls all in the same dress, an homage to the Robert Palmer video for "Addicted to Love".
Scrufizzer appeared on the bill of many festivals during the summer of 2013, including FSTVL, Friday at London's Lovebox Festival, Global Gathering and the BBC Radio 1Xtra Stage Reading and Leeds Festival. He also performed at a Rudimental headline show at "Black Butter Records presents at Ibiza Rocks", and jumped on DJ Friction's set with a special performance of "Kingpin" and a freestyle at Creamfields and SW4 Festivals.
Feud with Ghetts
After Scrufizzer released "Oh No (Dun Kno Already Remix)", a refix of the So Solid Crew track inspired by East London MC Ghetts' 2016 single "You Dun Know Already", Ghetts took offence at the lack of credit given to him for the creative vision. On "You Dun Know Already (Remix)", Ghetts' verse served as a diss track directed at Scrufizzer. Scrufizzer responded to this with the track "I Don't Believe You (Megaman Hat)", claiming that he gave Ghetts due credit but would be willing to clash. Ghetts, however, dismissed the beef at this point.
Mixtapes
Fizzy Flow (2012)
Fizzy Flow 2 (2016)
Singles
2013: "Rap Rave"
2013: "Kick It"
2014: "Shizam" (with Zed Bias and Stylo G)
Featured songs
2008: "Ealing Rally" – Krazee feat. Scrufizzer, Pai Dee & Klapz
2011: "Guts N' Glory" – Dizzee Rascal feat. Scrufizzer
2011: "Dirty Dancer" – Oh My! feat. Scrufizzer
2011: "Southern Electric" – M. J. Cole feat. Scrufizzer
2011: "You Need Me, I Don't Need You" (True Tiger Remix) – Ed Sheeran feat. Scrufizzer & Dot Rotten
2011: "Laters I'm Off" – Russo feat. Scrufizzer
2011: "Spartan (Remix)" – Kozzie feat. Marger, Merky ACE, Rival, Ego & Scrufizzer
2011: "Paper Haters II (Tribal Mix)" – Baby Blue feat. J2K, Ghetts & Scrufizzer
2011: "Gangster" – Zdot feat. Scrufizzer, Rio, Warlock, Shifty, Revolver & Wariko
2012: "Leave It Yeah" (Remix) – Lethal Bizzle feat. Scrufizzer, Emmanuel Frimpong, JME, Face, Frisco & Flowdan
2012: "Werkin Girl" – Angel Haze feat. Scrufizzer
2012: "Put Your Bets On" – True Tiger feat. Scrufizzer
2012: "Goonz" – Marger feat. Scrufizzer & Nolay
2012: "Hoods Up (Raw Edit)" – Teddy Music feat. Lil Nasty, Double S, Lady Leshurr, Scrufizzer, Dot Rotten & Tre Mission
2013: "Kingpin" – Friction & Skream feat. Scrufizzer, P Money & Riko Dan
2013: "Do You Feel Me" – Loadstar feat. Scrufizzer
2013: "Code to Crack" – Toddla T & Cleo Sol feat. Scrufizzer
2013: "Back on the Step" – Lunar C feat. Mic Righteous & Scrufizzer
2013: "Dubstep" – Danny Brown feat. Scrufizzer
2013: "Fire Blaze (Dot Rotten Remix)" – Rascals feat. Scrufizzer & Dot Rotten
2013: "Image Ting (Remix)" – Macca feat. SafOne & Scrufizzer
2014: "ESG (Remix)" – Tinchy Stryder feat. Scrufizzer, Meridian Dan & Big Narstie
2014: "Stress" – Eyez & Zdot feat. Scrufizzer & Dubzy
2015: "Go Hard" – Rio feat. Scrufizzer & Kozzie
2015: "Fantastic" – DJ MK & DJ GO feat. Lunar C & Scrufizzer
2015: "Big Round & Juicy" – Jaded feat. Scrufizzer
2015: "Pray for You" – Ahadadream feat. Olivia Louise & Scrufizzer
2015: "Stable" – Milli Major feat. Little Nasty & Scrufizzer
2016: "Lambo Refuelled" – KSI feat. Youngs Teflon, Sway & Scrufizzer
2016: "Par" – Darq E Freaker feat. Scrufizzer
2016: "Made" – Mikill Pane feat. Trim & Scrufizzer
2016: "Fuck Dem Youts (Remix)" – Joe Grind & The HeavyTrackerz feat. Scrufizzer & Meridian Dan
2016: "The Vibe" – Motez feat. Scrufizzer
2016: "Trya Thing" – SLOWOLF feat. Scrufizzer
2017: "All About Paper" — AC Slater & Basssboy feat. Scrufizzer
References
Scrufizzer Wikipedia
(Text) CC BY-SA