Raykeea Wilson (born July 10, 1992) known professionally as Angel Haze, is an American rapper and singer. In 2012, Haze released the EP Reservation and later signed a record deal with Universal Republic Records before moving to Republic Records. On December 31, 2013, Haze released the debut album Dirty Gold, which featured the singles "Echelon (It's My Way)" and "Battle Cry". Haze has released a number of mixtapes, including Reservation (mixtape) which was ranked 6th best mixtape of 2012 by Mike Diver of BBC. Angel's most recent mixtape is, Back to the Woods (2015).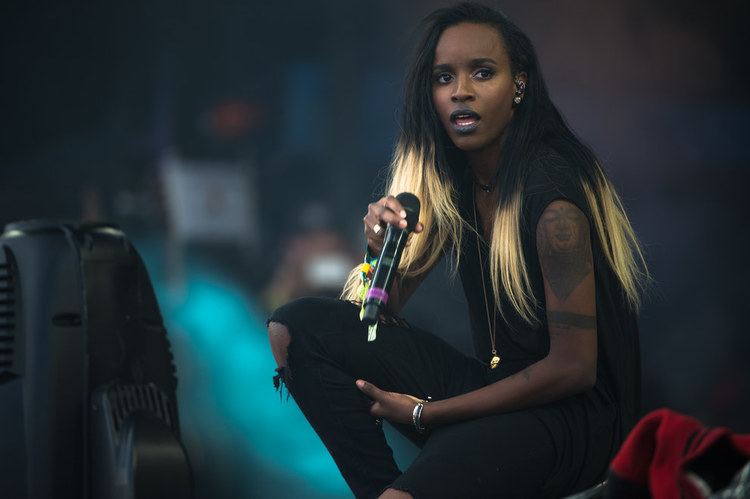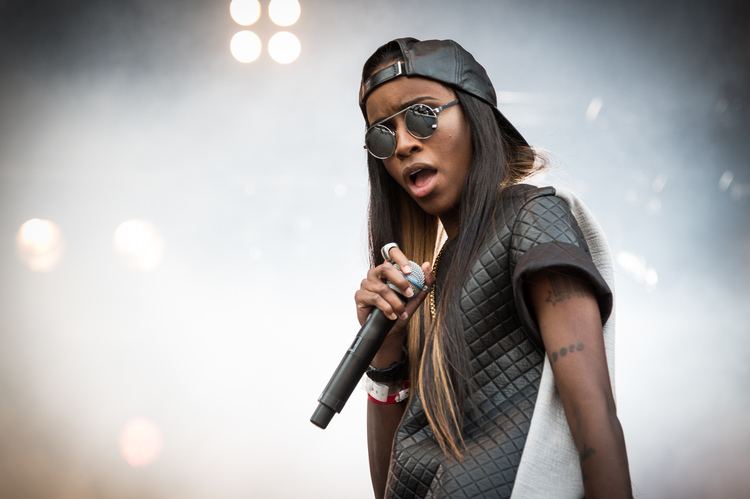 Haze was born in Detroit, Michigan to a military family. Wilson is an African American, and also claims to be of Cherokee descent and to be self-taught in Tsalagi. Haze was raised in the Greater Apostolic Faith, but is no longer practicing. In an interview with The Guardian, Haze stated: "we all lived in the same community, within 10 minutes of each other. You weren't allowed to talk to anyone outside of that, you weren't allowed to wear jewelry, listen to music, to eat certain things, to date people...you weren't allowed to do pretty much anything." However, after a pastor threatened Wilson's mother, the family left the church and moved to Brooklyn, New York when Haze was 16 years old. Haze soon began to discover secular music.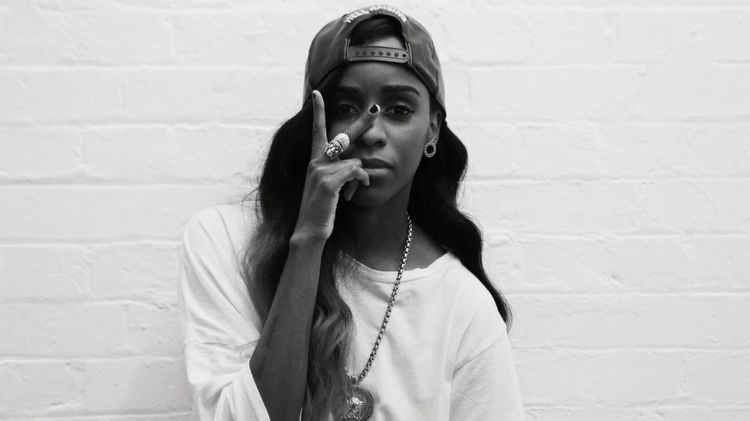 In 2012, Haze recounted the experience of being sexually assaulted as a child in "Cleaning Out My Closet", a song from the mixtape "Classick" that uses segments from Eminem's song of the same name.
From 2009 to 2012, Haze put out a number of mixtapes for free download on the Internet: New Moon, Altered Ego, King, and Voice. In July 2012, Haze released the free mixtape Reservation to critical acclaim, receiving an 88/100 score from Metacritic. On December 9, the BBC announced that Haze had been nominated for the Sound of 2013 poll.
On August 28, 2013, Haze released "Echelon (It's My Way)" as the lead single from the debut album, Dirty Gold. The entire album was leaked on December 18, 2013, prior to scheduled March 2014 release. The album release was put forward and it appeared through Island Records and Republic Records on December 30, 2013, to positive reviews. It had low first-week sales of just over 5000 copies sold. On September 14, 2015, Haze released the mixtape Back to the Woods announcing that the project was just "something to share before a sophomore". In March 2017 Angel released "Resurrection"
Haze identifies as pansexual and as agender. Haze has said "I'm glad there's an actual woman of color representing queerness and pansexuality, someone who is like me in the spotlight." In an interview with The Guardian, Haze stated that, "Love is boundary-less. If you can make me feel, if you can make me laugh – and that's hard – then I can be with you. I don't care if you have a vagina or if you're a hermaphrodite or whatever." In 2015 Haze noted in an interview with BuzzFeed that "I feel like my agenderness and my gender identity have evolved", while a year later they explained that "I sound like four people when I get written about as 'they'. It drives me crazy. If you call me 'him' or 'her' it doesn't matter to me. I don't consider myself of any sex. I consider myself an experience."
Dirty Gold (2013)
Back to the Woods (album) (2015)