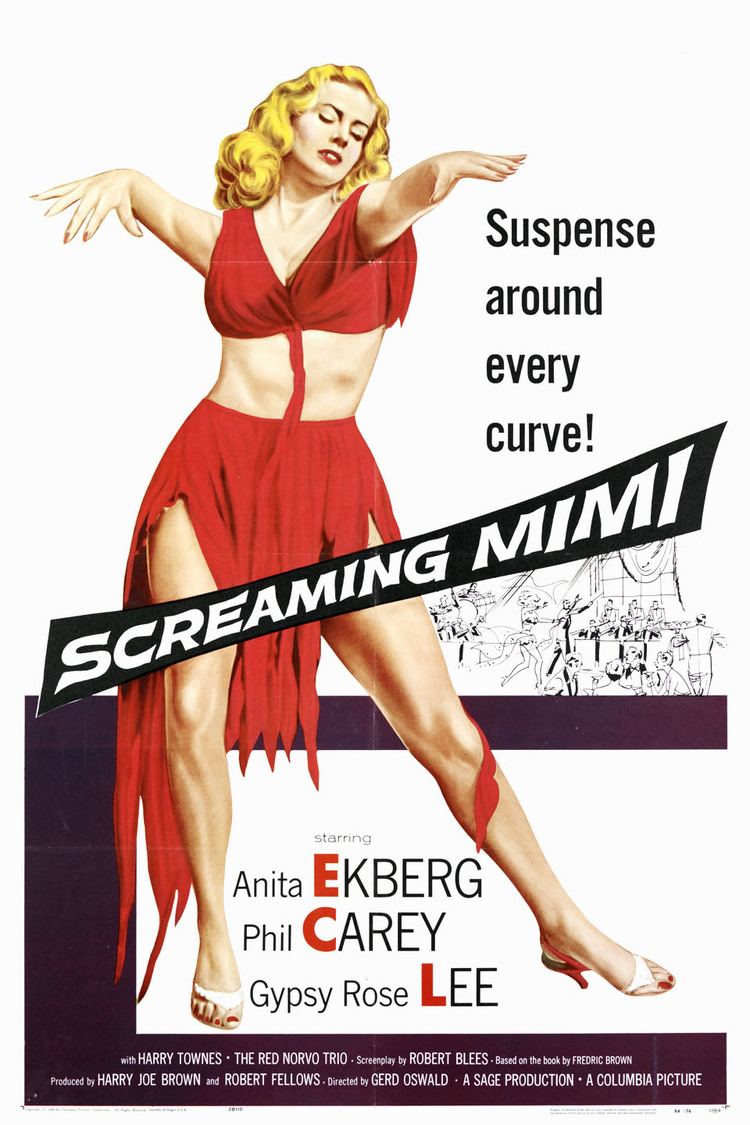 In the opening scene set in Southern California, while Virginia Wilson (Anita Ekberg) is taking an outside beach shower, an escaped madman from the sanitarium shows up. He stabs her dog, Rusty [Devil was the name of her second dog], attacks her and is then shot to death by her stepbrother, Charlie (Romney Brent), with a rifle.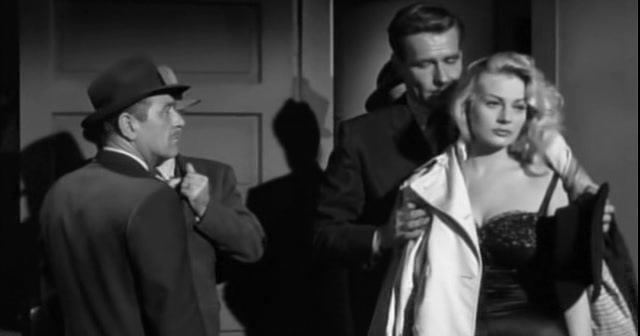 After the attack, Virginia is committed to a sanitarium. The psychiatrist falls in love with her. He fakes her death, and they go on the lam. Virginia ends up dancing at the El Madhouse night club run by Gypsy Rose Lee. Lee performs "Put the Blame on Mame," the classic noir theme from the film Gilda.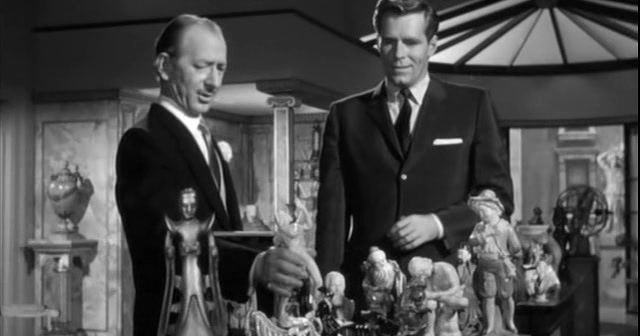 All the while Virginia is being stalked by a serial killer.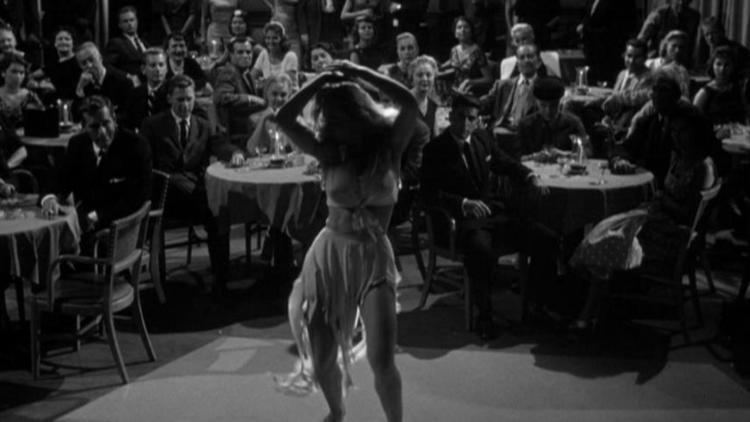 Anita Ekberg as Virginia Wilson aka Yolanda Lange
Philip Carey as Bill Sweeney
Gypsy Rose Lee as Joann "Gypsy" Mapes
Harry Townes as Dr. Greenwood aka Green
Linda Cherney as Ketti
Romney Brent as Charlie Weston
Alan Gifford as Captain Bline
Vaughn Taylor as Raoul Reynarde
Oliver McGowan as Walter Krieg
Red Norvo as Red Yost
Red Norvo Trio as Musical Ensemble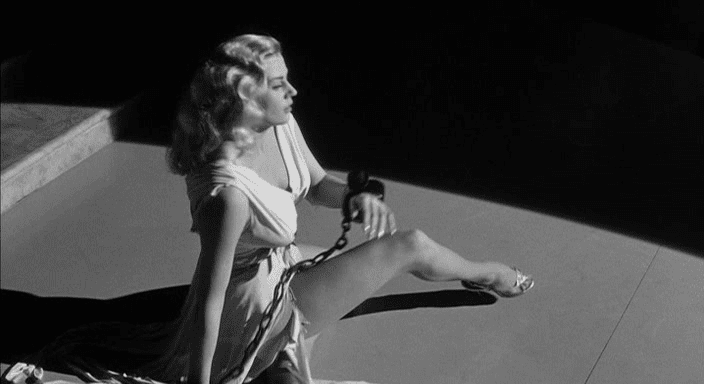 Richard W. Nason, film critic for The New York Times, wrote, "It is a modern case of an artist's unintended voodoo over a girl who undergoes a traumatic experience. It is an effective film of its kind, thanks to some reflective dialogue by Robert Blees and a sense of suspense on the part of Gerd Oswald, the director. Anita Ekberg, who does more acting here than before, is the star. Gypsy Rose Lee and Phil Carey are also on the ball."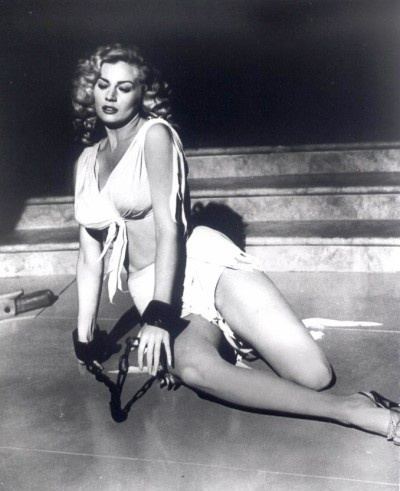 Film critic Dennis Dennis Schwartz gave the film a mixed review, writing, "This twisted thriller is a scream in all the wrong ways ... The film is badly handled by the lackluster direction of the German born filmmaker Gerd Oswald ... who fails to make it provocative despite it screaming out to be provocative ... Everything about this unhinged '50s B-movie is a bit kinky, and even the reporter hero is an obnoxious sort who is taken by Yolanda because of her big boobs and is generally perceived as an unlikable pushy know-it-all character, who seems to be in love with himself. While Greenwood is so shrill and acts so wooden and crazed, that it's hard to imagine that he's a shrink. It's a delusional film that seems fit for fetishists, voyeurs, those seeking a lurid oddball film with innovative noirish B/W photography by the great Burnett Guffey and, is especially suited, for lovers of bad-movies."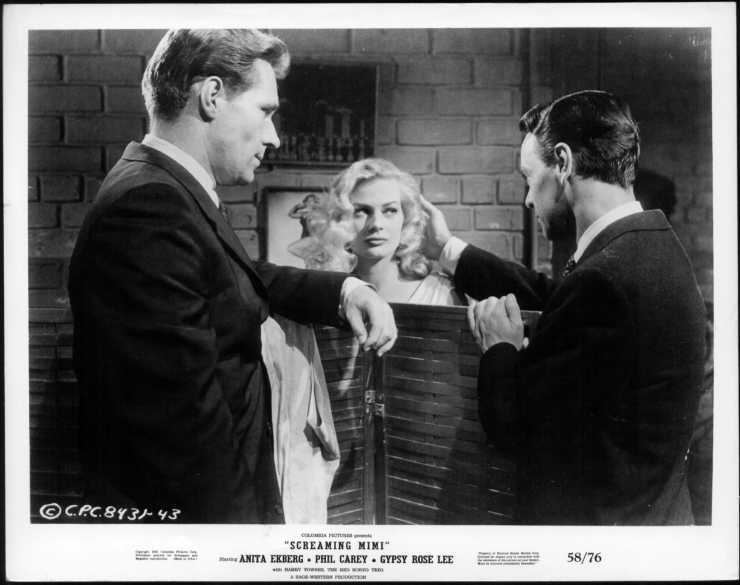 A similar film, much more loosely based on Fredric Brown's novel, was made in 1970 as The Bird with the Crystal Plumage, directed by Dario Argento.
A clothing store in New York City is called Screaming Mimi's; it was the place where Cyndi Lauper bought most of the clothing she wore in the early phase of her career. After she won her two Grammy Awards at the 27th Grammy Awards, she thanked the store, which then saw an increase in sales. There are also several places called Screaming Mimi's around the world, most being restaurants. The name also features in Last Action Hero, the 1993 American cult comic fantasy action film directed and produced by John McTiernan, starring Arnold Schwarzenegger.
In Marvel comics, Screaming Mimi was originally (1979) a female supervillain of The Avengers later converted to a superheroine named Songbird.
Australian horror host Deadly Earnest (Ian Bannerman) co-wrote a song on his album Rave in Peace, called Screaming Mimi's Deathoteque.