India




Gujarati, Hindi




Gujarat




Amreli



Savarkundla (sometimes stylised as Savar Kundla) is a city and a municipality in Amreli district, Gujarat, India. It is a twin city formed when the cities of Savar and Kundla got merged.
Savar Kundla is also the name of a Tehsil in Amreli district. There are 84 villages in this tehsil, including Gadhakda, Ramgadh, Vijpadi, Vanda, Juna Savar, Bhuva, Badhada, Vijyanagar, Likhala, Mota Zinzuda, Nana Zinzuda, Vadal, Khadsali, Nesadi, Kanatalav, Oliya, Charkhadiya, Gordka, Bhokarva, Bhenkara, Navagam, Luvara, Dhajdi, Amrutvel and Jikiyali.
Savarkundla is situated on the southern Saurashtra plateau. It is an area of hilly terrain. Ground water table is very low. The water contains high level of TDS counts along with excess levels of sodium and phosphate. The water extracted from the bore-wells is found to be very hot.
Savarkundla is known for producing weighing scales. One third of its total population is connected one or the other way to this industry. It is the only manufacturer of weighing scales in India except the electronics weighing balance. Currently, it is emerging as an assembling hub for electronic weighing scales. However, unfortunately, the government has shown little interest in the development of these businesses.
Darbargadh, a building in Savarkundla, is believed to be made by Jogidas Khuman, a man hailing from Ambardi, a village near Savarkundla. The village is 15 km from Savar Kundla and is also known as Jogidas Khumans Ambardi. There are multiple different examples of cultural groups within the village of Ambardi (e.g. Tarapara, Sabhaya, etc.).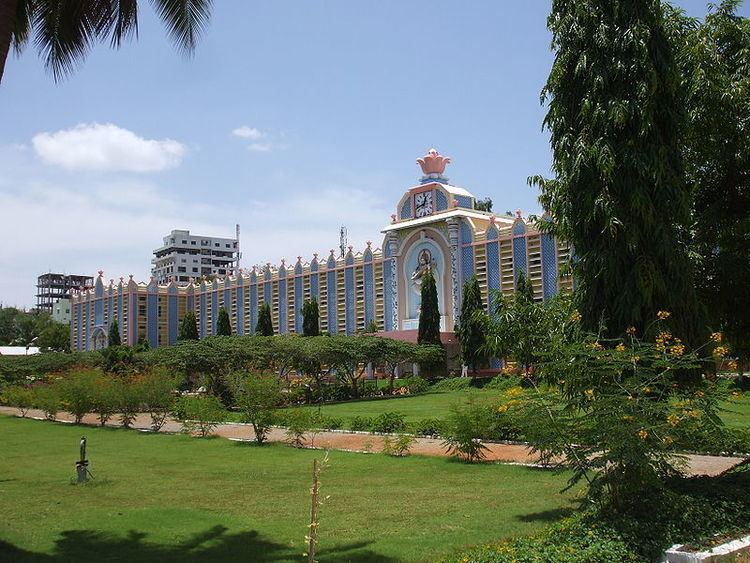 In addition to weighing scales, Savarkundla is also famous for its herbal fireworks. On the night of Diwali, people from both parts of the city (Savar and Kundla) gather on the riverfront and throw handmade fireworks, called "Ingoriya", to the opposite side. These fireworks are made by stuffing explosives inside the fruits of the Ingoriya tree. Traditionally, a fight between the two native cultural groups follows.
Savarkundla Wikipedia
(,)http://www.thecelestialconvergence.com/wp-content/uploads/2014/09/amreli_leopard_attack.png(,)http://4.bp.blogspot.com/-yEhAkp9v0QE/TbeppFQGpeI/AAAAAAAABDI/6JqOBQp_lEc/s1600/sss2.jpg(,)http://i1.ytimg.com/vi/Zkv7jKrOP4g/0.jpg(,)http://i.ytimg.com/vi/Ki-DWjWWwG8/0.jpg(,)http://i.ytimg.com/vi/Wa01GIFyfJE/0.jpg(,)http://i.ytimg.com/vi/1A0sRmjqUco/0.jpg(,)http://i.ytimg.com/vi/q9eFoEqNo9U/0.jpg(,)http://i.ytimg.com/vi/B6TtHGIqCKQ/0.jpg(,)http://i.ytimg.com/vi/3UTlPGu4SzU/0.jpg(,)http://i.ytimg.com/vi/G2f07RK9-k8/0.jpg(,)http://i.ytimg.com/vi/Q1JpGr-mxWg/0.jpg(,)http://i.ytimg.com/vi/dO-Dsxs_NHY/0.jpg(,)http://i.ytimg.com/vi/Yxzfq-tjcb8/0.jpg(,)http://i.ytimg.com/vi/Crumfj6GbQk/0.jpg(,)http://i.ytimg.com/vi/17oXqfxHh0A/0.jpg(,)http://i.ytimg.com/vi/NBQuOKihzfc/0.jpg(,)http://i.ytimg.com/vi/BwqwQFVEygc/0.jpg
(,)https://www.expatads.com/adpics1/2015/2/-Book-hotel-Moriz-Inn-in-Mysore54eabbde26d9d510a836.jpg(,)https://www.takepart.com/sites/default/files/styles/landscape_main_image/public/474359145_0.jpg%3Fitok%3DSbuM01yU(,)http://i.ytimg.com/vi/lGwzb5-H4Ag/0.jpg(,)https://lh3.googleusercontent.com/-WFWU6ZusWJ4/AAAAAAAAAAI/AAAAAAAAABk/U1QrYUqr-4M/photo.jpg(,)http://i.ytimg.com/vi/PRiLpeC32YU/0.jpg(,)http://i1.ytimg.com/vi/xlVP5ilvOYk/0.jpg(,)http://i.ytimg.com/vi/8d3uOM053Fk/0.jpg(,)http://i.ytimg.com/vi/H73Y5elLJZU/0.jpg(,)http://i1.ytimg.com/vi/8ZJx87bJD5Y/0.jpg(,)http://timesofindia.indiatimes.com/photo/21076890.cms(,)http://i.ytimg.com/vi/mx81rUtEYCg/0.jpg(,)http://i.ytimg.com/vi/8MmRxBgWGk8/0.jpg
(,)https://fbcdn-sphotos-g-a.akamaihd.net/hphotos-ak-xaf1/t31.0-8/c0.90.851.315/p851x315/1606300_296319030523353_1537314889_o.jpg
(,)http://savarkundla.com/wp-content/uploads/2015/04/1234278_534978463237534_1935627871_n.jpg(,)http://savarkundla.com/wp-content/uploads/2015/04/DSC00580.jpg(,)http://savarkundla.com/wp-content/uploads/2015/04/11110803_1611715205732917_9206807735823333985_n.jpg(,)http://www.narendramodi.in/wp-content/uploads/2012/10/savarkundla-0110-inner21.jpg(,)http://www.narendramodi.in/wp-content/uploads/2012/10/savarkundla-0110-attach31.jpg(,)http://www.narendramodi.in/wp-content/uploads/2012/10/savarkundla-0110-inner31.jpg(,)http://www.baps.org/Data/Sites/1/Media/GalleryImages/3094/WebImages/77-7f.jpg(,)http://www.baps.org/Data/Sites/1/Media/GalleryImages/3100/WebImages/80-2f.jpg(,)http://www.narendramodi.in/wp-content/uploads/2012/10/savarkundla-0110-inner11.jpg(,)http://www.narendramodi.in/wp-content/uploads/2012/10/savarkundla-0110-inner51.jpg(,)http://www.baps.org/Data/Sites/1/Media/GalleryImages/3099/WebImages/79-25af.jpg(,)http://www.narendramodi.in/wp-content/uploads/2012/12/savarkundla-111212-inner5.jpg(,)http://www.baps.org/Data/Sites/1/Media/GalleryImages/3093/WebImages/76-30f.jpg(,)http://www.narendramodi.in/wp-content/uploads/2012/12/savarkundla-111212-inner4.jpg(,)http://www.baps.org/Data/Sites/1/Media/GalleryImages/3094/WebImages/77-6f.jpg(,)http://i.ytimg.com/vi/KJYPmW_28C4/0.jpg(,)http://i.ytimg.com/vi/Zkv7jKrOP4g/hqdefault.jpg(,)http://static.panoramio.com/photos/medium/88532255.jpg