Kingdom

Plantae


Family

Phyllanthaceae


Subtribe

Flueggeinae




Scientific name

Sauropus androgynus


Rank

Species




Order

Malpighiales


Tribe

Phyllantheae




Genus

Sauropus




Higher classification

Sauropus






Similar

Melientha suavis, Sauropus, Malabar spinach, Water spinach, Amaranth
Sauropus androgynus katuk
Sauropus androgynus, also known as katuk, star gooseberry, or sweet leaf, is a shrub grown in some tropical regions as a leaf vegetable. In Chinese it is called mani cai (马尼菜); in Japan it is called amame shiba (アマメシバ); in Malay it is called cekur manis, sayur manis, or asin-asin; in Thai it is called pak waan; in Vietnamese, it is called rau ngót;in Philippines,it is called Chinese Malunggay and in Kerala, India it is called madhura cheera.
Contents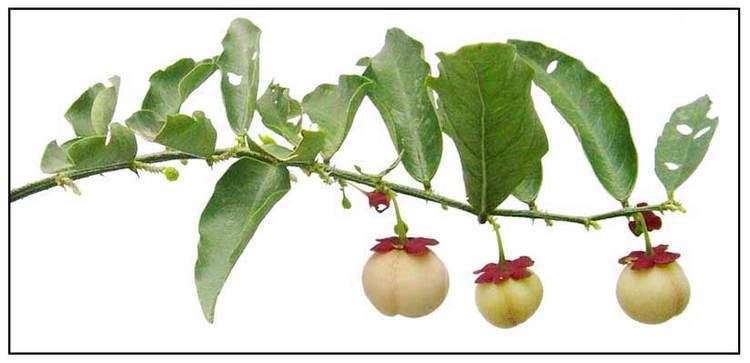 Its multiple upright stems can reach 2.5 meters high and bear dark green oval leaves 5–6 cm long.
It is one of the most popular leaf vegetables in South Asia and Southeast Asia and is notable for high yields and palatability. The shoot tips have been sold as tropical asparagus. In Vietnam, the locals cook it with crab meat, minced pork or dried shrimp to make soup. In Malaysia, it is commonly stir-fried with egg or dried anchovies. The flowers and small purplish fruits of the plant have also be eaten In Indonesia, the leaves of the plant are used to make infusion, believed to improve the flow of breast milk for breastfeeding mothers.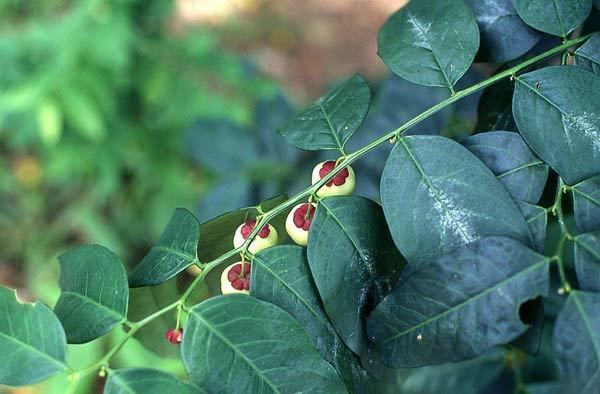 It is a good source of vitamin K. However, a study has suggested that excessive consumption of juiced Katuk leaves (due to its popularity for body weight control in Taiwan in the mid '90s) can cause lung damage, due to its high concentrations of the alkaloid papaverine.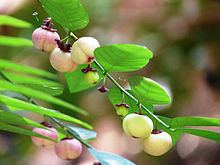 It also has high level of provita-min A carotenoids, especially in freshly picked leaves, as well as high levels of Vitamins B and C, Protein and Minerals. The more the leaves mature, the higher the nutrient content of the leaves. Latest studies indicate that Cekur manis encouraged rapid regeneration and multiplication through organogenesis and somatic embryogenesis.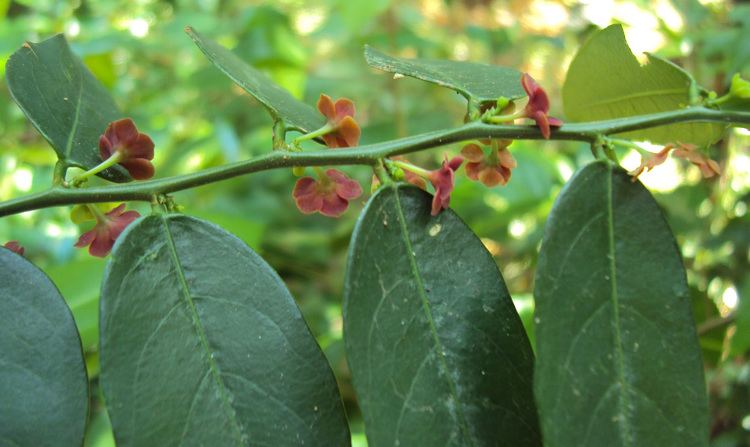 It is common in evergreen forest and cultivated up to 1,300 m
Medical
Consumption of Sauropus androgynus has been reported as being associated with bronchiolitis obliterans.
Nutrition
Sauropus androgynus is rich in Vitamin C and polyphenols, such as tannin.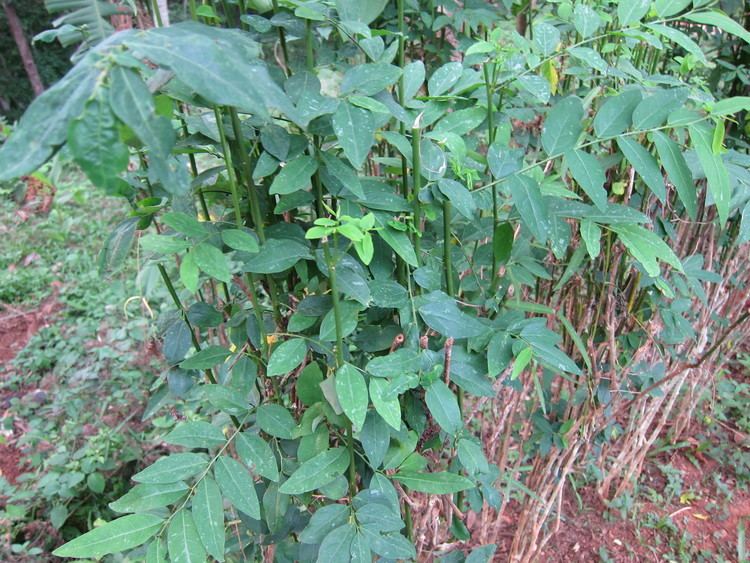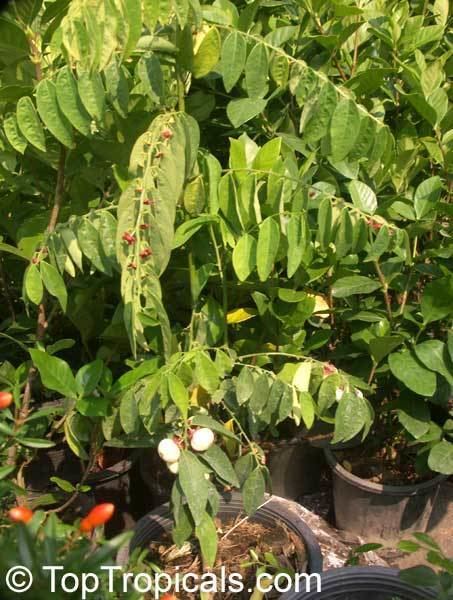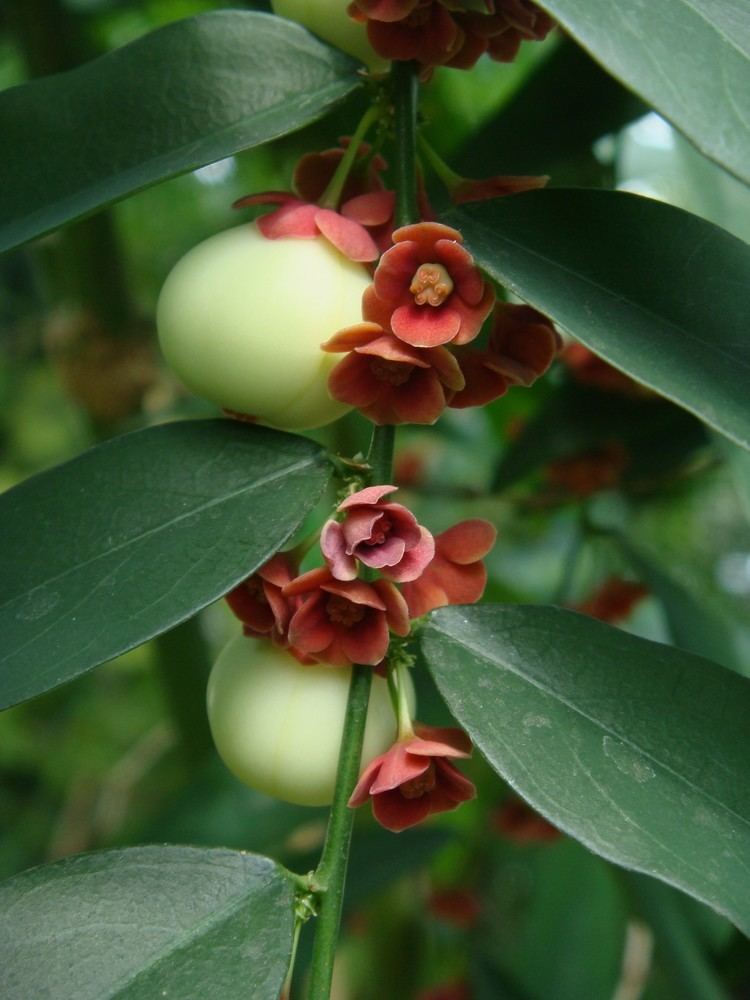 References
Sauropus androgynus Wikipedia
(Text) CC BY-SA