Children

Tejas and Devashree




Education

Shivaji University




Spouse

Pratima Patil (m. 1995)





Name

Satej Patil




Website

Official Website






Full Name

Satej Dyandeo Patil




Born

12 April 1972 (age 43) Kolhapur, Kolhapur (

1972-04-12

)


Alma mater

Shivaji University, Kolhapur




Political party

Indian National Congress



Satej Dyandeo Patil (Marathi: सतेज ज्ञानदेव पाटील) (born 12 April 1972) is the former Minister of State for Home (Urban & Rural),Rural Development, Food & Drugs Administration of Maharashtra state in central India. He is a leader of the Indian National Congress from Maharashtra state.He is son of Padma Shri Dr.D. Y. Patil. Satej D Patil is from the city of Kolhapur in the Kolhapur district of Maharashtra. He is popularly known as Bunty among the masses.
Contents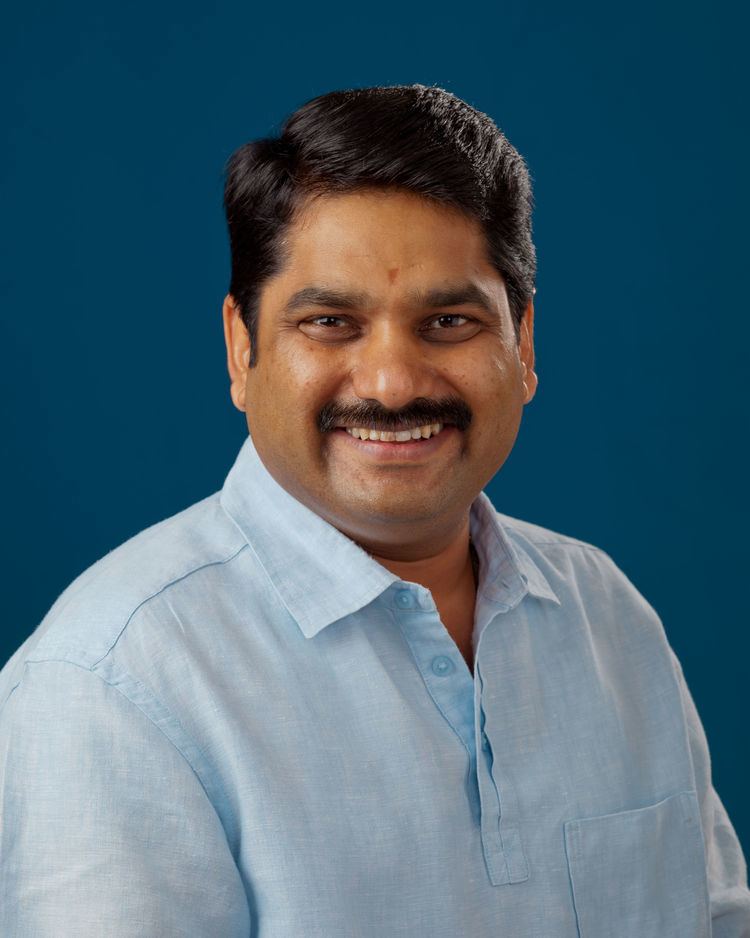 Early life and family history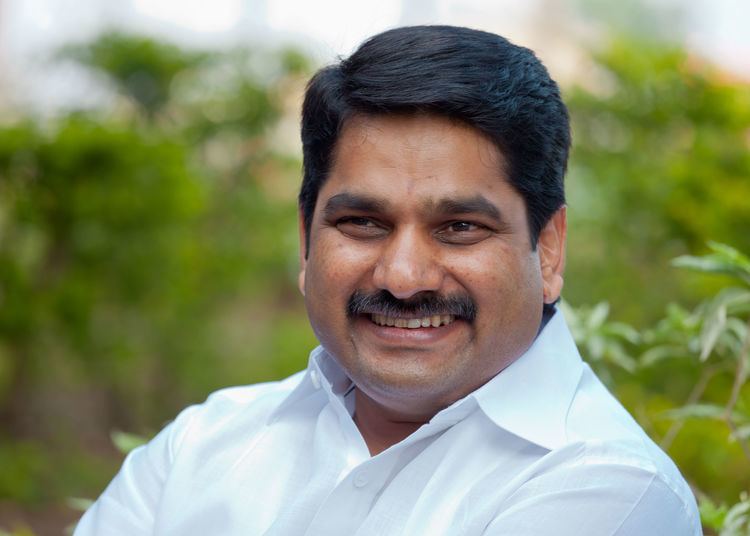 Satej is son of Padma Shri Dr. D Y Patil is the former Governor of Bihar state in eastern India. Satej studied at Shivaji University in Kolhapur. He was an average student, however, active in student politics. Satej's first political act was when he won the elections of Kolhapur District Central Co-op Bank, 2001 as the Director of Bank from the Gaganbawada Taluka, Kolhapur. Satej is married to Pratima (daughter of Shri Vijaykumar Govindrao Patil). They have two kids Tejas and Devashree. Satej's Brother, Sanjay Patil is President D.Y.Patil Group.
Life Sketch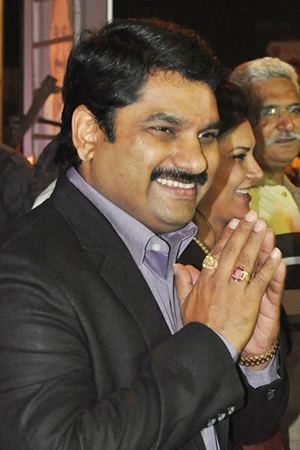 In the political arena of Maharashtra Satej [Bunty] D Patil is as popular and prestigious as the Kolhapuri Silver ornaments are in the world market. The political life journey of this young vibrant and visionary leadership of Karveer is blooming with blessings of Shree Mahalaxmi, able guidance and constant inspiration of legendary Dr. D Y Patil and vision about politics based on the principals of, politics for the people and by the people. Satej [Bunty] D Patil belongs to rare and selective class of young Indian politicians who are not just aware of the social problems but realize that only the deeds are the solution and not the words. This selective youth Indian political leadership is bubbling with energies for the social welfare of deprived classes and working round the clock with many futuristic plans to achieve the objective.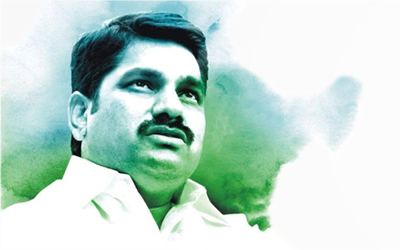 Born on 12 April 1972 as the son D Y Patil, Satej was fortunate for getting opportunity of learning the lessons of recognizing social problems and their removal steps from early years of childhood. During the student life, political and social journey of Satej [Bunty] D Patil began with elections of student council of Shivaji University and from the very first appearance it was felt by the established politicians of Kolhapur that a new sun is emerging on the political horizon of Kolhapur as Satej has successfully earned image of a person of collective social leadership for self. He united the unorganized and scattered student energy into a socially useful organization and started to channelise the energy for the social welfare. During 1992-93 Satej D Patil was on the advisory committee for Adult education and Continuing education of Shivaji University and was member of senate of Shivaji University during 1995-1999.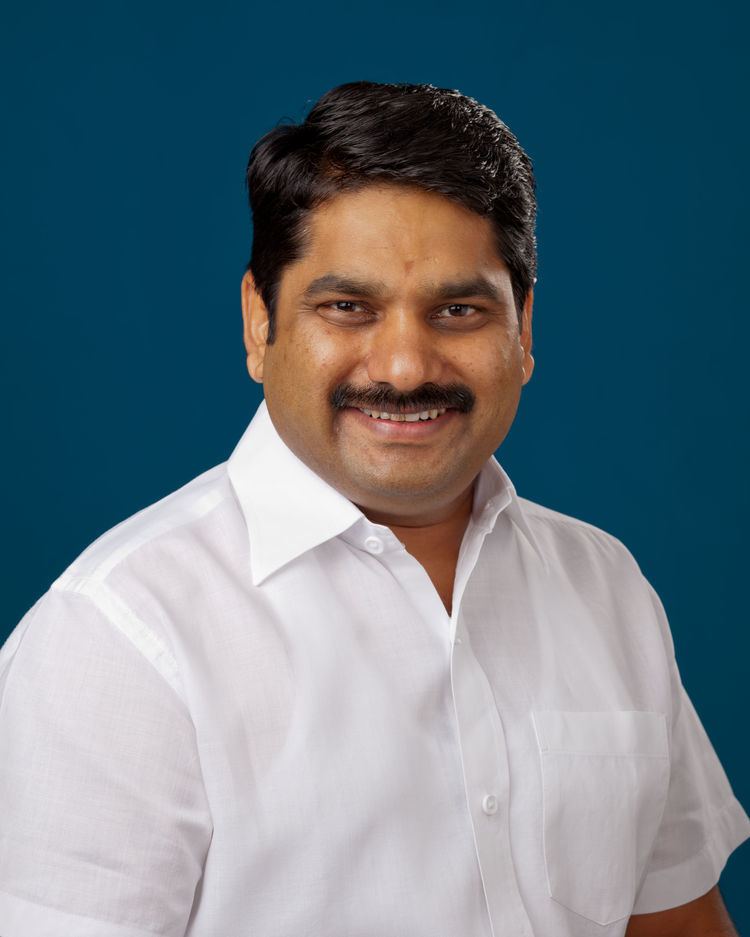 Young Satej Patil was an ambitious person though his ambitions were not self-centered but were concentrating at the socialization and welfare of the lowest class of the society. In August 2000 at the young age of 27 yrs. he established Padm.Dr.D.Y.Patil Co-operative sugar factory. He also felt that a social change needs to be supported not only from the economic but also political field and thus he decided to enter the active political arena of Kolhapur district. The first challenge he successfully tackled was the elections of Kolhapur District Central Co-op Bank, he won the 2001 elections as the Director of Bank from the Gaganbawada Taluka. This was one of the highest peaks, for his political life but as he had learned and believes strongly that Success is not a destination but a journey, so he started to expand area of his social works and welfare of deprived sections of the society. He was re-elected as the Director of KDCC Bank in the year 2006.
Satej [Bunty] D Patil has a unique quality of enriching the inheritance qualities. Being a son of renowned personality from the educational field of Maharashtra, Satej Patil was feeling temptation for entering this fraternity and carry forward the good work of father. His dream came to realization on 23 May 2003 with being elected as the Chairmen of Shree Mouni Vidyapeeth Gargoti, one of the most renowned educational institutions of Maharashtra. This was a great achievement for a young budding social and political leadership of Kolhapur but for the Satej [Bunty] D Patil still a lot was left to be done for reaching the destination so he decided to be more active also with Dr.D.Y.Patil Kala, Krida, Shaikshanik & Sanskrutik Trust Kolhapur. He is instrumental to promote art & sport, provide good educational infrastructure to the students and restore cultural heritage through the socio-centered activities of the trust.
This was the love, affection and faith of people, which forced young Satej [Bunty] D Patil to be ready for representation of common citizen of Karveer at the government levels in the Maharashtra state. He was an independent candidate from Karveer in the state assembly elections held in the October 2004 and proving wrong to all odds and speculations won with commanding margin of more than 42 thousand votes.
This often happens with youth that they get diverted from their aims with success but in this case Satej [Bunty] D Patil is setting an inspiring and illustrating example for the Kolhapur and Maharashtra youth. With every bit of success his simplicity, modesty, social awareness and easy availability for common citizen is blooming. It seems that success is working as the manure for the expansion of social works of Satej Patil.
It is normal routine to present flowers to political and social leaders on their birthday or felicitate with Shawl. During his visits to rural areas of Kolhapur district Satej [Bunty] D Patil learned that there are a number of students who can't afford the note book expenses and thus unable to cope with the increasing competition in the educational field. It was quite easy for him to ask some rich members of society to bear this expense annually but his visionary thoughts were not allowing him for this. He was also aware of water pollution caused by the large flower waste occurring from the birthday celebration of leaders.
Three years back he came out with unique birthday celebration way to resolve both the problems. He asked and appealed people for giving birthday greeting in the form of notebooks donation, this proved very revolutionary as during these three years more than 11 Lakh note books are collected and over 2 Lakh 66 thousand needy students are benefited from this. Many political leaders are now following this and some other similar methods for resolving social problems without any economic assistance from the government.
On 5 November 1995, Satej got married with Pratima Patil, daughter of Shri Vijaykumar Govindrao Patil, the couple is blessed with two kids Tejas and Devshree.
Satej [Bunty] D Patil was aware of secondary social status of women and was with will of improving the situations. Fortunately Sou.Pratima Patil proved a great help in this aspect as she is the encouraging and instrumental factor for organisation of Gruhini Mahotsav held annually since last seven years. This event has provided platform to women for the exhibition of their industrial, business and commercial skills. Till date more than 5000 Mahila Bachat Gat (Self help groups) are established and over 25 thousand women has learned various professional skills from about 2500 skill training camps conducted in the district.
All round knowledge, amazingly high understanding and memory, power of grasping, skill of recognizing social problem, Frankness, prompt decisions, Friendly attitude, smiling face and desire to work for the weaker sections of the society are the signatory features of personality of Satej [Bunty] D Patil. He promotes and loves to use new technologies, internet and other modern equipments but never forget about the rich cultural heritage and age old traditions of Indian society. Therefore, he is fighting hard and persisting for making Kolhapur a pilgrimage travel destination, IT hub and constructing a well equipped airport at Kolhapur.
Life of Satej (Bunty) D.Patil is indeed an example which will be given to youths all over for many years to come….
Political career
Patil was elected to the Legislative Assembly as a Congress candidate in elections held in the October 2004 and speculations won with commanding margin of more than 42 thousand votes. Again he was elected in State Assembly election 2009. He lost to Amal Mahadik in State Assembly Elections 2014. In Maharashtra Legislative Council elections 2015, Satej Patil won the MLC seat by defeating last three terms sitting MLC Mahadevrao Mahadik.
He is President of Shree Mouni Vidyapeeth, Gargoti, Kolhapur. He is Vice President of D. Y. Patil Education Society, Pune & Kolhapur and Kolhapur District Amateur Boxing Association, Kolhapur. Also, He is Chairman Padmashree Dr. D. Y. Patil Sahakari Sakhar Karkhana Ltd., Gaganbavada, Kolhapur and Ex Chairman of Shivaji University Students Council, Kolhapur (1992–93). He is Director of Kolhapur District Central Co-Op. Bank Ltd., Kolhapur and Kolhapur Chamber of Commerce & Industries, Kolhapur. Also He is member of many committees and organisations.
References
Satej Patil Wikipedia
(Text) CC BY-SA