Citizenship

British Indian

Nationality

British India







Period

19th century-Early 20th century

Movies

Devdas, Dev.D, Mej Didi, Parineeta, Devadasu, Swami

Spouse

Hironmoyi devi (m. 1910–1938), Shanti devi (m. 1906–1908)

Books

Devdas, Parineeta, Śrīkānta, Selected novels of Sarat Ch, Pather Dabi




Similar People

Bankim Chandra Chattopadhyay, Bimal Roy, Pramathesh Barua,

Soumitra Chatterjee

, Sanjay Leela Bhansali
Sarat chandra chattopadhyay
Sarat Chandra Chattopadhyay, alternatively spelt as Sarat Chandra Chatterjee (15 September 1876 – 16 January 1938), was a prominent Bengali novelist and short story writer of early 20th century. Most of his works deal with the lifestyle, tragedy, struggle of the village people and the contemporary social practices that prevailed in Bengal. He remains the most popular, most translated, most adapted, and most plagiarized Indian author of all time.
Contents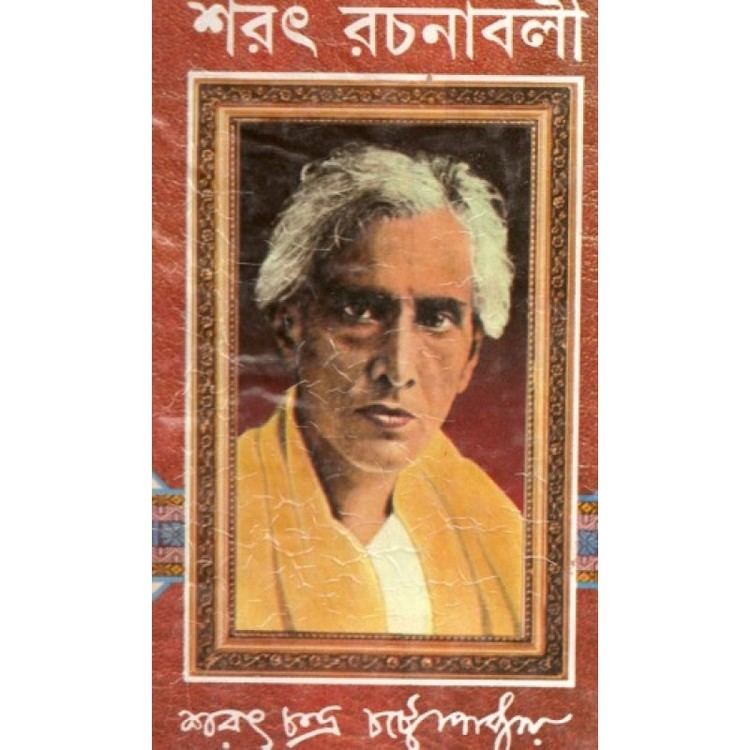 Sarat chandra chattopadhyay a bengali novelist and short story writer of early 20th century
Biography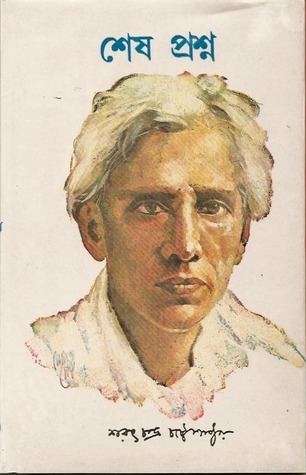 Sarat Chandra Chattopadhyay was born on 15 September 1876, in Debanandapur, a small village two miles northwest of Bandel in Hooghly, West Bengal.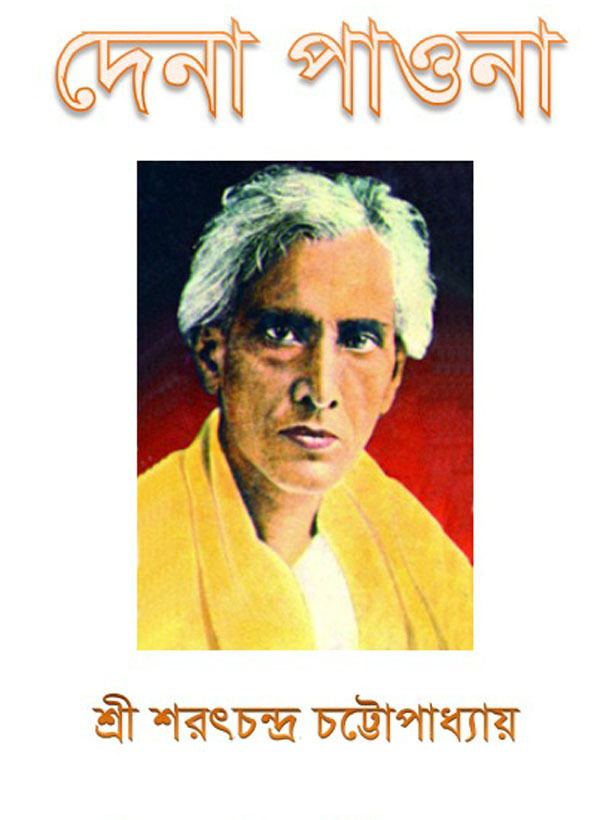 His father Motilal Chattopadhyay was an idler and dreamer who held irregular jobs. He could not finish novels and stories that he had started writing, but passed on his imagination and love of literature to Sarat Chandra. He, wife Bhuvanmohini, and their five children lived for many years in his father-in-law Kedarnath Gangopadhyay's house in Bhagalpur, Bihar.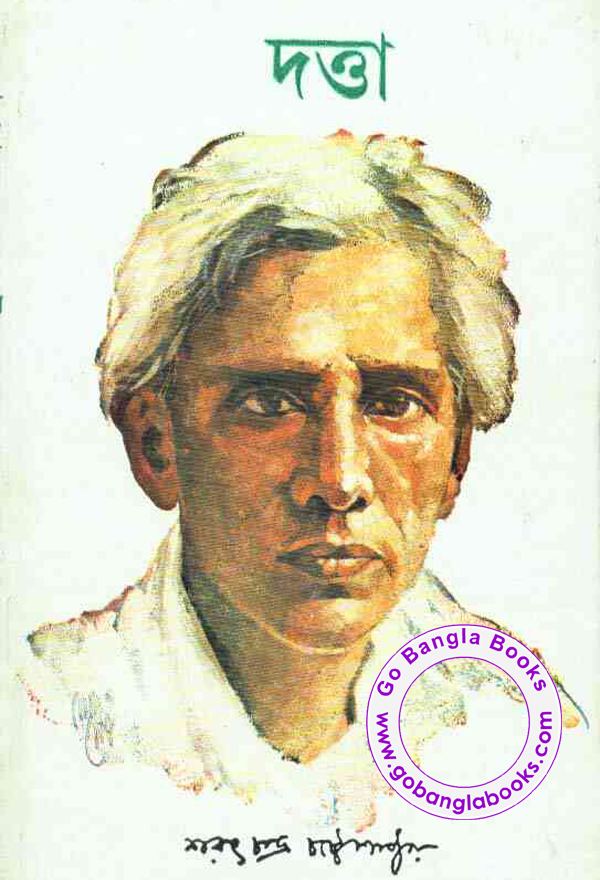 Sarat Chandra was a daring, adventure-loving boy. Most of his schooling was in informal village schools called pathshalas. He was a good student and got a double promotion that enabled him to skip a grade. He passed his Entrance Examination (public examination at the end of Class X) but could not take his F.A. (First Arts) examination or attend college due to lack of funds.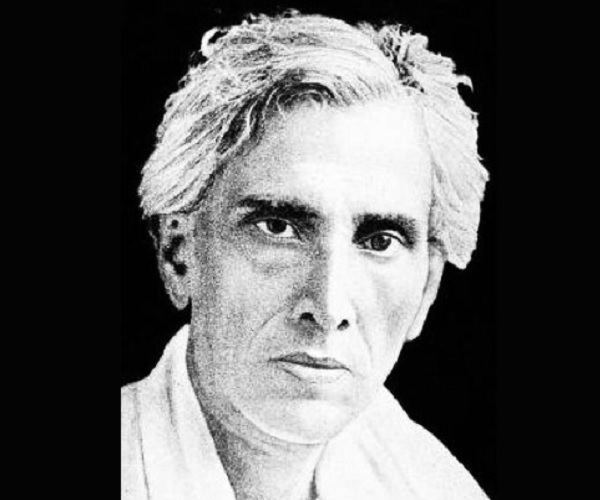 Sarat Chandra started writing in his early teens. After finishing his formal studies, he spent much of his time interacting with friends, acting in plays, and in playing sports and games. Several of his famous novels and stories were written during this period.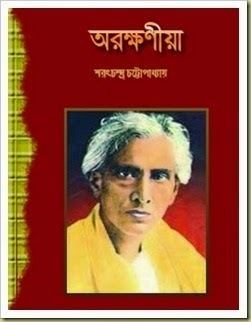 In 1893, Sarat Chandra moved to Burma. He got a temporary job in Burma Railway's audit office and later worked for many years in Burma's public works accounts office. While living in Rangoon, he married his first wife Shanti. He was deeply hurt when his wife and one-year-old son died from plague. He married his second wife Mokshada (later renamed Hironmoyee) also in Rangoon and taught her to read and write. She outlived him by 23 years.
In 1916, Sarat Chandra moved backed to India and settled in Howrah, near Kolkata. It is during this time that he improved his Sanskrit skills from "Kabyasri" Kishorimohan Mukherjee. He devoted himself to writing and established himself as one of India's major novelist and story writer. He was involved in India's freedom struggle and served as the president of Howrah district branch of Indian National Congress (1921-1936). University of Calcutta awarded him the prestigious Jagattarini medal. University of Dacca awarded him an honorary doctorate (D.Litt.). On 2 Magh 1344 or 16 January 1938 he died, from cancer of the liver.
House of Chattopadhyay
After returning from Burma, Chattopadhyay stayed for 11 years in Baje Shibpur, Howrah. Then he made a house in the village of Samtabere. He spent the later years of his life as a novelist in Samtabere and in another house in Kolkata. His house in Samtaber is often called as Sarat Chandra Kuthi in the map of Samtaber or Samta, in the Howrah district of West Bengal.
The two storied Burmese style house was also home to Sarat Chandra's brother, Swami Vedananda, who was a disciple of Belur Math. His and his brother's samadhi can still be seen there. The trees like that of bamboo, galoncho and the guava trees planted by the renowned author are still tourist attractions.
Appreciation
Phenomenal popularity of Sarat Chandra Chattopadhyay has been attested by some of the most prominent writers as well as literary critics across India in their writings. Most of the authors in Assam and Odisha, at least before the Independence, read him admiringly in original Bengali; rest of India read him in translations in varying quality. Publishers were never tired of reprinting his works; he remains the most translated, most adapted, most plagiarized author. His novels also reached a number of people through the medium of film and he is still an important force in Indian cinema. O. N. V. Kurup writes "...Sarat Chandra's name is cherished as dearly as the names of eminent Malayalam novelists. His name has been a household word". Dr Mirajkar informs "the translations of Sarat Chandra created a stir amongst the readers and writers all over Maharashtra. He has become a known literary personality in Maharashtra in the rank of any popular Marathi writers including H. N. Apte, V. S. Khandekar, N. S. Phadke and G. T. Madkholkar". Jainendra Kumar who considers his contributions towards the creation and preservation of cultural India is second, perhaps, only to that of Gandhi asks a rhetorical question summing up Sarat Chandra's position and presumably the role of translation and inter-literary relationship: "Sarat Chandra was a writer in Bengali; but where is that Indian language in which he did not become the most popular when he reached it?"
Films
His works have been made into around fifty films in many Indian languages. Particularly, his novel Devdas has been made into sixteen versions, from Bengali, Hindi to Telugu. Parineeta has also been made twice. Majhli Didi (1967) by Hrishikesh Mukherjee and Swami (1977) for which he was awarded Filmfare Award for Best Story are other adaptations. Another famous film Chhoti Bahu (1971) is based on his novel Bindur Chhele. His Novel 'Datta' was adapted into a Bengali film (1976) starring Suchitra Sen and Soumitra Chatterjee in the lead roles.
The other movies based on his novel were Nishkriti, and Apne Paraye (1980) by Basu Chatterjee, starring Amol Palekar. The Telugu film Thodi Kodallu (1957) is also based on this novel. Gulzar's 1975 film, Khushboo is majorly inspired by his work Pandit Mashay. The 1961 Telugu film Vagdanam by Acharya Atreya is loosely based on his novel Datta. Also the 2011 film Aalo Chhaya is based on his short story, Aalo O Chhaya.
Works
Sarat Chandra wrote novels, novellas, and stories. He came to maturity at a time when the national movement was gaining momentum together with an awakening of social consciousness. His novel 'pather dabi' played an important role in the National Movement (jatio andolon).Much of his writing bears the mark of the resultant turbulence of society. Sensitive and daring, his novels captivated the hearts and minds of innumerable readers both in Bengal and in the rest of India. His best known novels include Palli Samaj (1916), Choritrohin (1917), Devdas (1917), Nishkriti (1917), "Datta" (1918), Srikanta, Griha Daha (1920), Sesh Prasna (1929) and Sesher Parichay published posthumously (1939).
The following classification of his works is based on "Sarat Rachanabali" (collected works) website.
Novels and novellas
Arakkhaniya, (The Unprotected) 1916
Bamuner Meye
Bipradas, 1935
Birajbou, (Mrs. Biraj) 1914
Baikunther Will
Bordidi, (The Elder Sister) 1907
Chandranath
Choritrohin, (Characterless) 1917
Datta, 1917–19
Dena Paona, (Debts and Demands) 1923
Devdas, 1917 (written in 1901)
Grihadaha, (House of Cinders) 1919
Naba Bidhan
Nishkriti (Deliverance)
Palli Samaj, (The Village Life) 1916
Panditmashai
Parineeta, 1914
Pather Dabi, (Demand for a Pathway) 1926
Shesh Prasna (The Final Question), 1931
Shesher Parichoy (Incomplete)
Shubhoda
Srikanta (Four parts, 1917, 1918, 1927, 1933), See Iti Srikanta, a film based on the novel
Stories
Aalo O Chhaya
Abhagir Swargo
Anupamar Prem
Anuradha
Andhare Aalo
Balya Smriti
Bilashi
Bindur Chhele, (Bindu's Son) 1913
Bojha
Cheledhora
Chobi
Darpochurno (Broken Pride)
Ekadoshi Bairagi
Kashinath
Haricharan
Harilakshmi
Lalu (parts 1, 2, and 3)
Mamlar Phol
Mandir
Mahesh (The Drought)
Mejdidi
Bochor Panchash Purber Ekti Kahini
Paresh
Path Nirdesh
Ramer Shumoti, (Ram's Good Sense) 1914
Sati
Swami (The Husband)
Plays
Sarat Chandra converted three of his works into plays.
Bijoya
Rama
Shoroshi
Jai hind
Essays
Narir Mulya
Swadesh O Sahitya
Taruner Bidroho
Other works
Dehati Samaj, 1920
Sharoda (published posthumously)
Biography
Awara Maseeha (in Hindi) by Vishnu Prabhakar
Great Vagabond: Biography and Immortal Works of Sarat Chandra Chatterjee
References
Sarat Chandra Chattopadhyay Wikipedia
(Text) CC BY-SA