Occupation

Actress




Children

Thomas Bolt




Role

Theatre actress





Name

Sarah Miles




Years active

1961–2004




Siblings

Christopher Miles





Born

31 December 1941 (age 81) (

1941-12-31

) Ingatestone, Essex, England


Spouse

Robert Bolt (m. 1988–1995), Robert Bolt (m. 1967–1976)


Books

A right royal bastard, Serves me right, Bolt from the Blue, Beautiful Mourning




Movies

Ryan's Daughter, Blowup, The Servant, Those Magnificent Men in th, The Sailor Who Fell from Grac


Similar People

Robert Bolt, James Fox, Christopher Jones, David Hemmings, Robert Mitchum


Profiles




Facebook
#4 - Behind the scenes with Sarah Miles: I've got quite a few odd stories - Part I
Sarah Miles (born 31 December 1941) is an English theatre and film actress. Her best known films include The Servant (1963), Blowup (1966), Ryan's Daughter (1970) and Hope and Glory (1987).
Contents
Early life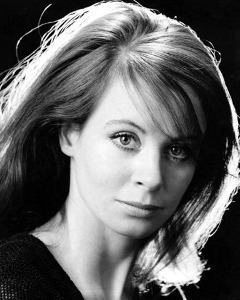 Sarah Miles was born in the small town of Ingatestone, Essex, in South East England; her brother is film director, producer and screenwriter Christopher Miles. Miles's parents were Clarice Vera Remnant and Frank Remnant. Through her maternal grandfather Francis Remnant, Miles claims to be the great-granddaughter of Prince Francis of Teck (1870–1910) and thus a second cousin once removed of Queen Elizabeth II.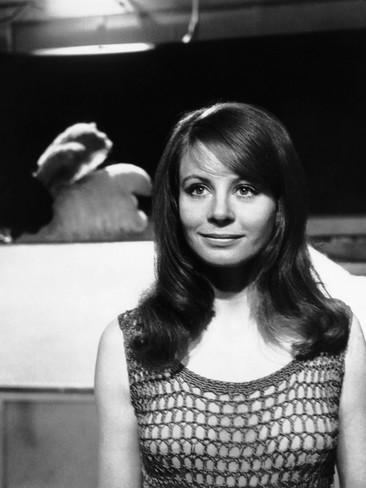 Unable to speak until the age of nine because of a stammer and dyslexia, she attended Roedean, and three other schools, but was expelled from all of them. Miles enrolled at the Royal Academy of Dramatic Art (RADA) at the age of 15. Shortly after finishing at RADA, Miles debuted as Shirley Taylor, a "husky wide-eyed nymphet" in Term of Trial (1962), which featured Laurence Olivier; she was nominated for the BAFTA Award for Best Newcomer.
Career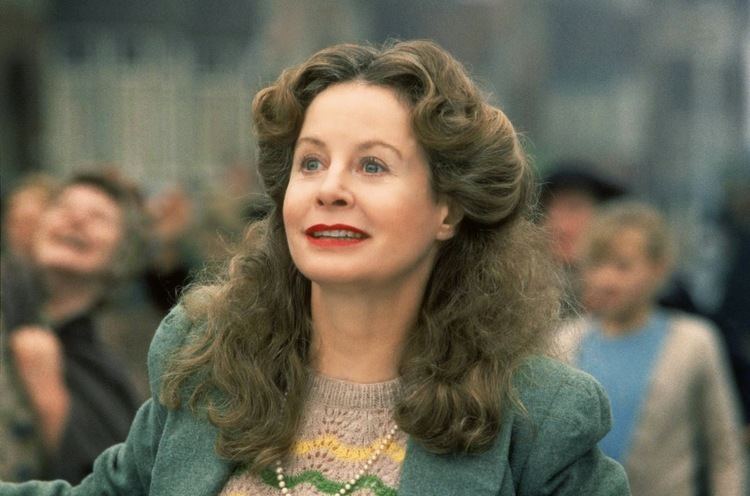 Soon afterwards, Miles had a role as "Vera from Manchester" in Joseph Losey's The Servant (1963), and "thrust sexual appetite into British films" according to David Thomson. She gained another BAFTA nomination, this time as Best Actress. She had a "peripheral" part in Michelangelo Antonioni's Blowup (1966). a director she thought (at his death in 2007) was "a rogue and a tyrant and a brilliant man".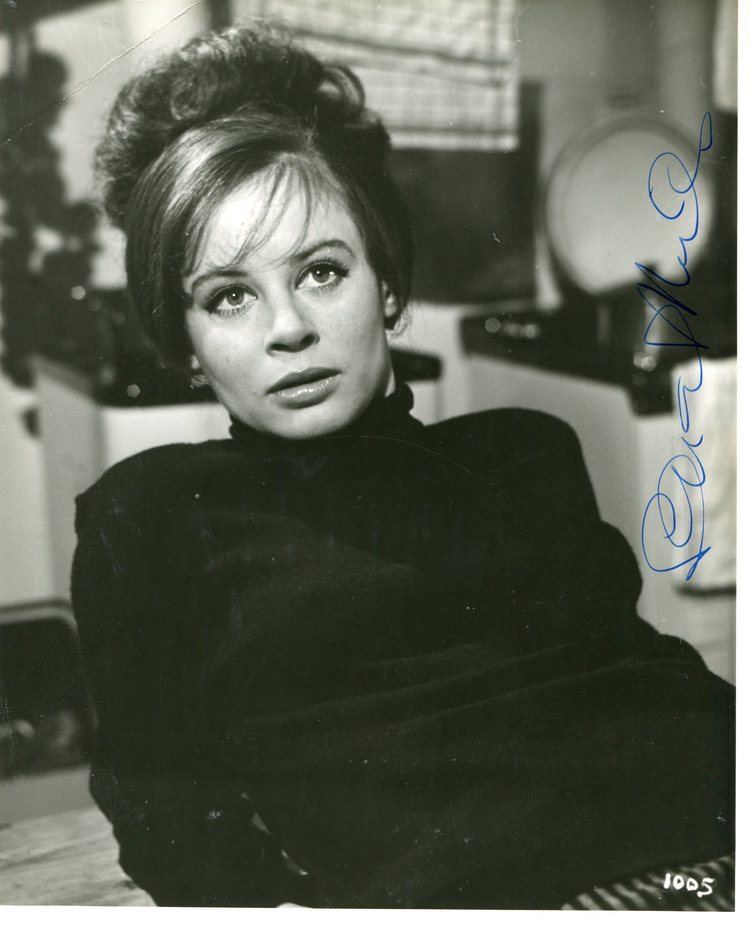 After acting in several plays from 1966 to 1969, Miles was cast as Rosy in the leading title role of David Lean's Ryan's Daughter (1970). It was critically savaged, which discouraged Lean from making a film for some years, despite Miles' performance gaining her an Oscar nomination and an Oscar win for John Mills, and the film making a substantial profit. In Terence Pettigrew's biography of Trevor Howard, Miles describes the filming of Ryan's Daughter in Ireland in 1969. She recalls, "My main memory is of sitting on a hilltop in a caravan at six in the morning in the rain. There was no other actor or member of the crew around me. I would sit there getting mad, waiting for either the rain to stop or someone to arrive. Film-acting is so horrifically belittling."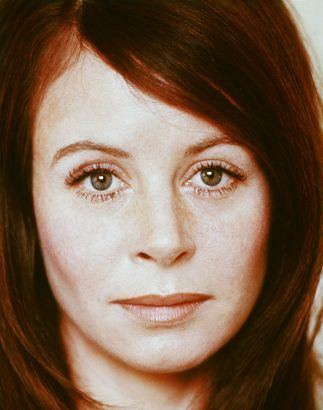 On 11 February 1973, while filming The Man Who Loved Cat Dancing, David Whiting, briefly one of her lovers, was found dead in her motel room. She was acquitted of culpability in his death. Miles later commented: "It went on for six months. Murder? Suicide? Murder! Suicide! Murder! Suicide! And, gradually, the truth came out, which I'm not going to speak about, but it certainly wasn't me. I had actually saved the man from three suicide attempts so why would I want to murder him? I really can't imagine."
Her performance as Anne Osborne in The Sailor Who Fell from Grace with the Sea (1976) was nominated for a Golden Globe. Interviewer Lynn Barber wrote of Miles' appearances in Hope and Glory, White Mischief and her two earliest films that she "has that Vanessa Redgrave quality of seeming to have one skin fewer than normal people, so that the emotion comes over unmuffled and bare."
Filming White Mischief on location in Kenya in 1987, Miles worked for the second and last time with Trevor Howard, who had a supporting role but was by then seriously ill from alcoholism. The company wanted to fire him, but Miles was determined that Howard's distinguished film career would not end that way. In an interview with Terence Pettigrew for his biography of Howard, she describes how she gave an ultimatum to the executives, threatening to quit the production if they got rid of him. The gamble worked. Howard was kept on. It was to be his last major film. He died the following January.
She most recently (2008) appeared in Well at the Trafalgar Studios and the Apollo Theatre opposite Natalie Casey.
Personal life and family
Miles was married twice to the British playwright Robert Bolt, 1967–1975 and 1988–1995. He wrote and directed the film Lady Caroline Lamb, in which Miles played the eponymous heroine, and wrote Ryan's Daughter as well. After his stroke, the couple reunited and Miles cared for him. "I would be dead without her", Bolt said in 1987, "When she's away, my life takes a nosedive. When she returns, my life soars." The couple had a son Tom, who is now a watch dealer.
Miles stated, in 2012, that she's been drinking her own urine for over 30 years, as she feels it improves her health in a variety of ways.
Books
Sarah Miles has written the following books:
A Right Royal Bastard. Pan Book. 1994. p. 368. ISBN 0-330-33142-6. 1st part of memoirs
Serves Me Right. Macmillan. 1994. p. 384. ISBN 0-333-60141-6. 2nd part of memoirs
Bolt from the Blue. Phoenix. 1997. p. 272. ISBN 0-7538-0229-5.
Beautiful Mourning. Orion. 1998. p. 352. ISBN 0-7528-0140-6.
Filmography
Actress
2016
Interlude City
as
Josephine
2004
Poirot (TV Series)
as
Lucy Angkatell
- The Hollow (2004) - Lucy Angkatell
2003
The Accidental Detective
as
eSmeralda Mazzi Tinghi
2001
Jurij
as
Martina (directrice clinica)
2001
I giorni dell'amore e dell'odio
as
Sissi, La Madre
1994
Dandelion Dead (TV Mini Series)
as
Catherine Armstrong
- Episode #1.4 (1994) - Catherine Armstrong
- Episode #1.3 (1994) - Catherine Armstrong
- Episode #1.2 (1994) - Catherine Armstrong
- Episode #1.1 (1994) - Catherine Armstrong
1990
A Ghost in Monte Carlo (TV Movie)
as
Emilie / Mme. Bluet
1987
Queenie (TV Mini Series)
as
Lady Sybil Rumsey
- Episode #1.2 (1987) - Lady Sybil Rumsey (credit only)
- Episode #1.1 (1987) - Lady Sybil Rumsey
1986
Harem (TV Movie)
as
Lady Ashley
1984
Ordeal by Innocence
as
Mary Durrant
1983
Walter & June (TV Movie)
as
June
1981
Venom
as
Dr. Marion Stowe
1981
Priest of Love
as
Film Star
1978
The Big Sleep
as
Charlotte Sternwood
1976
The Sailor Who Fell from Grace with the Sea
as
Anne / mother
1976
Dynasty (TV Movie)
as
Jennifer Blackwood
1975
Bride to Be
as
Pepita Jiménez
1975
Requiem for a Nun (TV Movie)
as
Temple Drake Stevens
1974
Great Expectations (TV Movie)
as
Estella
1973
The Man Who Loved Cat Dancing
as
Catherine Crocker
1973
The Hireling
as
Lady Franklin
1972
Lady Caroline Lamb
as
Lady Caroline Lamb
1966
Time Lost and Time Remembered
as
Cass Langdon
1965
Those Magnificent Men in Their Flying Machines or How I Flew from London to Paris in 25 Hours 11 Minutes
as
Patricia Rawnsley
1964
Festival (TV Series)
as
Isabelle
- Ring Round the Moon (1964) - Isabelle
1963
The Ceremony
as
Catherine
1963
The Six-Sided Triangle (Short)
as
The Wife
1963
ITV Play of the Week (TV Series)
as
Lucile
- The Rehearsal (1963) - Lucile
1962
Term of Trial
as
Shirley Taylor
1961
Deadline Midnight (TV Series)
as
Vi Vernon
- Manhunt (1961) - Vi Vernon
Soundtrack
1987
White Mischief (performer: "The Alphabet Song")
Self
2016
From Stage to Screen (Documentary)
as
Self
2015
Robert Shaw: Jaws, Deoch & Deora (Documentary)
as
Self
2013
Four Rooms (TV Series)
as
Self
- Episode #3.29 (2013) - Self
- Episode #3.25 (2013) - Self
2011
Making Mischief (Video documentary short)
as
Self
2009
David Lean in Close-Up (TV Movie documentary)
as
Self
2007
British Film Forever (TV Mini Series documentary)
as
Self
- Bullets, Bombs and Bridges: The Story of the War Film (2007) - Self
- Corsets, Cleavage and Country Houses: The Story of British Costume Drama (2007) - Self
- Longing, Loving and Leg-Overs: The Story of British Romance (2007) - Self
- Guns, Gangsters and Getaways: The Story of the British Crime Thriller (2007) - Self
2006
The King's Head: A Maverick in London (Video documentary)
as
Self
2005
The 100 Greatest War Films (TV Movie documentary)
as
Self
2004
The DVD Collection (TV Series documentary)
as
Self
- 60s Special (2004) - Self
2002
It's Your Funeral (TV Series)
as
Self
- Sarah Miles (2002) - Self
2001
The Unforgettable Kenneth Williams (TV Movie documentary)
as
Self
1999
Ruby (TV Series)
as
Self
- Episode #3.4 (1999) - Self
1998
Heart of the Matter (TV Series documentary)
as
Self
- And Mistress Makes Three (1998) - Self
1997
Arena (TV Series documentary)
as
Self
- Dear Antonioni (1997) - Self
1996
Lights, Camera, Action!: A Century of the Cinema (TV Mini Series documentary)
as
Self
- Let's Make Love (1996) - Self
- The Greatest Show on Earth (1996) - Self
1994
Clive Anderson Talks Back (TV Series)
as
Self
- Episode #9.8 (1994) - Self
1989
Wogan (TV Series)
as
Self
- Episode #12.34 (1992) - Self
- Episode #9.60 (1989) - Self
1991
Robert Mitchum: The Reluctant Star (TV Movie documentary)
as
Self
1988
The South Bank Show (TV Series documentary)
as
Self
- David Lean and Robert Bolt (1990) - Self (uncredited)
- Sir Peter Hall's Last National Theatre Production (1988)
1987
The Last Resort with Jonathan Ross (TV Series)
as
Self
- Episode #2.1 (1987) - Self
1985
La vie de château (TV Series)
as
Self
- Episode dated 25 May 1985 (1985) - Self
1985
Cannes Film Festival (TV Series)
as
Self - Jury Member
- Cérémonie de clôture du 38ème festival de Cannes (1985) - Self - Jury Member
1978
Mitchum in Marlowe Country (TV Short documentary)
as
Self (uncredited)
1976
The Mike Douglas Show (TV Series)
as
Self - Actress
- Episode #15.162 (1976) - Self - Actress
1971
The Tonight Show Starring Johnny Carson (TV Series)
as
Self
- Sarah Miles/David Brenner/Kreskin/Joan Embery (1974) - Self
- Episode dated 24 May 1973 (1973) - Self
- Episode dated 3 May 1971 (1971) - Self
1973
Film '72 (TV Series)
as
Self
- Episode #2.27 (1973) - Self
1973
Pour le cinéma (TV Series)
as
Self
- Episode dated 8 June 1973 (1973) - Self
1971
The Merv Griffin Show (TV Series)
as
Self
- Sarah Miles, Lloyd Bridges, Mayor Thomas Bradley (1973) - Self
- On location of "The Man Who Loved Cat Dancing" at Gila, Arizona (1973) - Self
- Jean Simmons, Sarah Miles, Susannah York, John Rowles, Wesley James (1971) - Self
1972
The Films of Robert Bolt (Documentary short)
1971
Parkinson (TV Series)
as
Self
- Episode #1.20 (1971) - Self
1971
The David Frost Show (TV Series)
as
Self
- Episode #3.174 (1971) - Self
- Episode #3.163 (1971) - Self
1971
The 43rd Annual Academy Awards (TV Special)
as
Self - Nominee & Presenter
1971
The Dick Cavett Show (TV Series)
as
Self
- Episode dated 12 April 1971 (1971) - Self
1971
The Variety Club Awards for 1970 (TV Special documentary)
as
Self - Best Film Actress
1970
Film Night (TV Series)
as
Self
- We're the Last of the Travelling Circuses (1970) - Self
1968
British Film Academy Awards. A Cinema Special (TV Movie documentary)
as
Self
1967
Cinéma (TV Series documentary)
as
Self
- Episode dated 26 January 1967 (1967) - Self
1965
Call My Bluff (TV Series)
as
Self
- Episode #1.9 (1965) - Self
1965
The New London Palladium Show (TV Series)
as
Self
- Episode #1.1 (1965) - Self
1964
Juke Box Jury (TV Series)
as
Self - Panellist
- Episode #1.300 (1965) - Self - Panellist
- Episode #1.245 (1964) - Self - Panellist
1963
Variety Club of Great Britain Awards for 1962 (TV Special documentary short)
as
Self - Most Promising Newcomer
Archive Footage
2014
And the Oscar Goes to... (TV Movie documentary)
as
Self
2007
Cámara negra. Teatro Victoria Eugenia (TV Short documentary)
as
Self
2004
Conversations with Ken Annakin (Video documentary short)
as
Patricia Rawnsley (uncredited)
1978
Parkinson (TV Series)
as
Self
- Parkinson and the Ladies (1978) - Self
References
Sarah Miles Wikipedia
(Text) CC BY-SA