Full Name

Sarah Holcomb




Role

Actress


Name

Sarah Holcomb





Years active

1978-1980




Occupation

Actress




Siblings

David Holcomb







Born

September 11, 1958 (Age 64) (

1958-09-11

) Weston,Connecticut, U.S.


Movies

National Lampoon's Animal House, Caddyshack, Happy Birthday - Gemini, Walk Proud


Similar People

Lisa Baur, Mary Louise Weller, Cindy Morgan, Scott Colomby, Martha Smith
Sarah Holcomb Movie Scenes (Jessica mellott beautiful broken)
Sarah Holcomb (born September 11, 1958) is an American former actress. She first appeared in National Lampoon's Animal House (1978) and followed it up with roles in four other films, ending with Caddyshack (1980). She is best remembered for her debut role in Animal House as Clorette DePasto, the 13-year-old daughter of shady Mayor Carmine DePasto, although Holcomb was 18 years old at the time of filming. She had a short yet interesting career to boast off in the entertainment industry. She was Born and brought up in Weston U.S. She did not shy away from turning out bold on-screen in her very first film itself.
Contents
Infographic

Images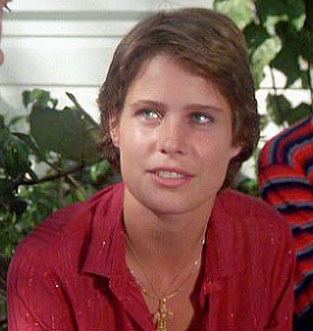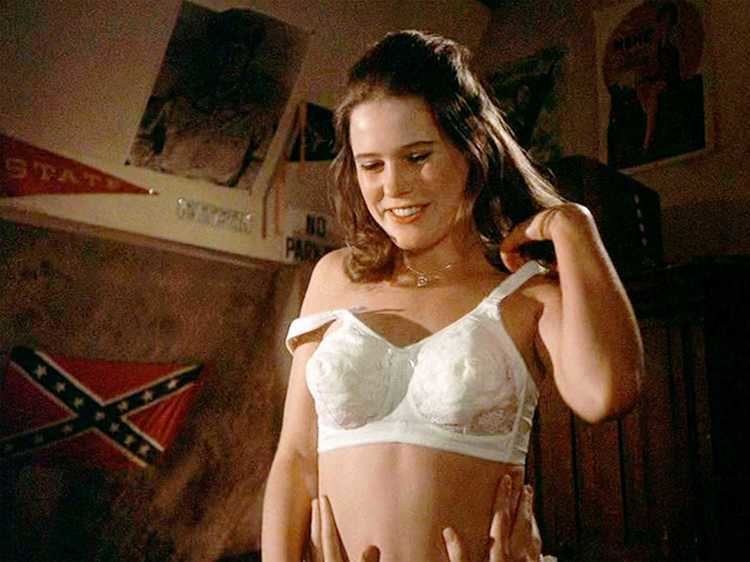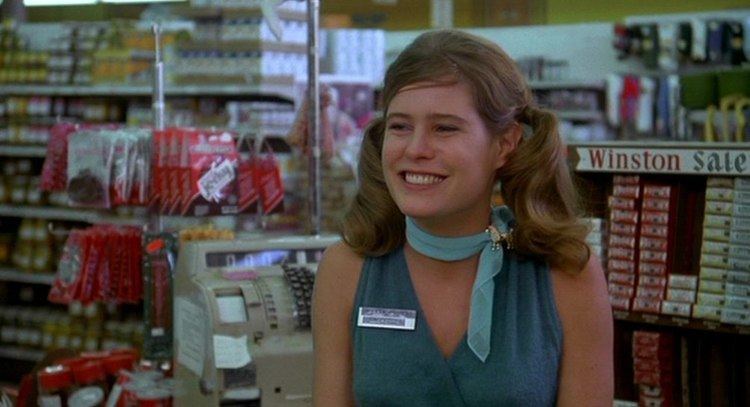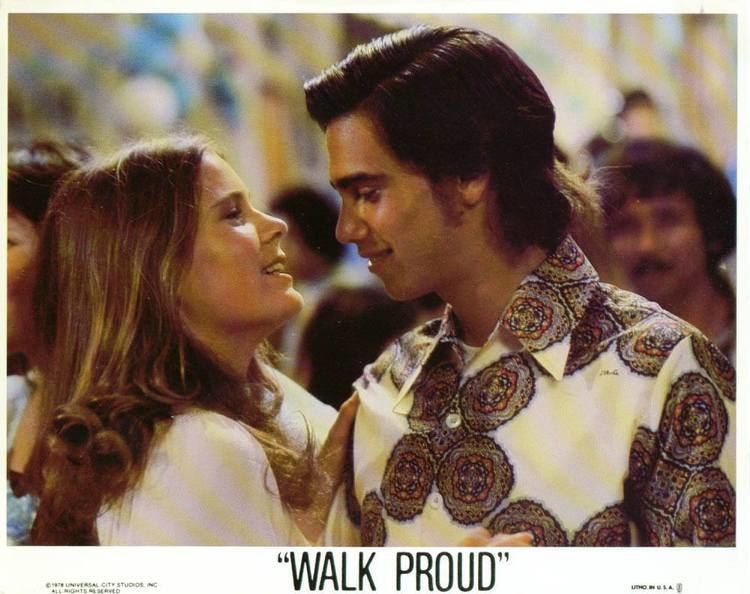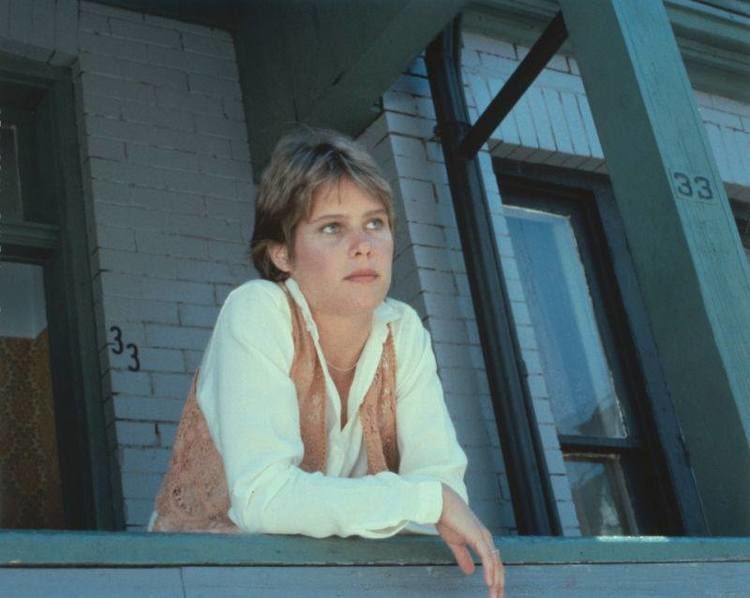 Facts
•
She is best remembered as the girlfriend who passes out half naked on top of
Tom Hulce
in National Lampoon's
Animal House
(1978).
•
In her entire
film
career She did only 4 films and a video within a 2 year period.
•
She is the older sister of Actor David Holcomb who is an actor and composer, known for
Spider-Man (2002)
, The Vampire Diaries (1996) and
Port Charles
(1997).
•
She attended the American High School in
Mexico City
in the mid-1970s.
Sarah Holcomb's role and character in Animal House
She portrayed the role of the
mayor
's virginal 13-year-old daughter, who passes out half-naked in the slovenly Delta frat house. Her topless scene in the movie set the tongues blabbering in the industry. Certainly, she did make a dauntless move by turning up bold and naked on the big screen. Her highly
controversial
yet entertaining role in the film apparently boosted her career and she sky-rocketed to fame with just a single film in her kitty!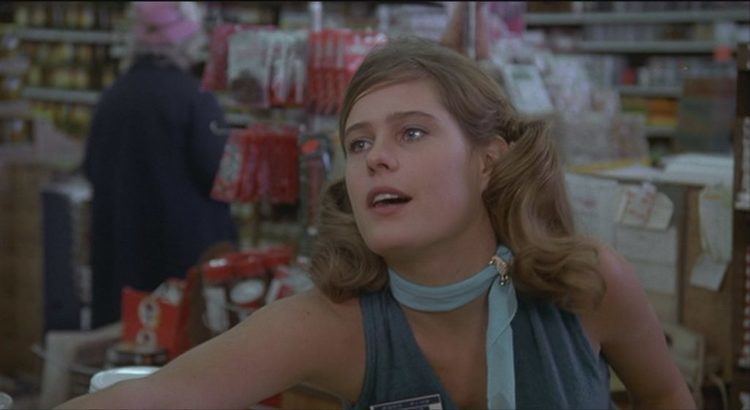 There was no looking back for the young
actress
for a coming couple of years then! She went on to prove her mettle in the industry by taking up challenging roles. She proved her versatility as an actor with her phenomenal work in movies like
Walk Proud
, Mr. Mike's Mondo Video, Happy Birthday, Gemini before she vanished into obscurity after
Caddyshack
.
Sarah holcomb's role and character in Caddyshack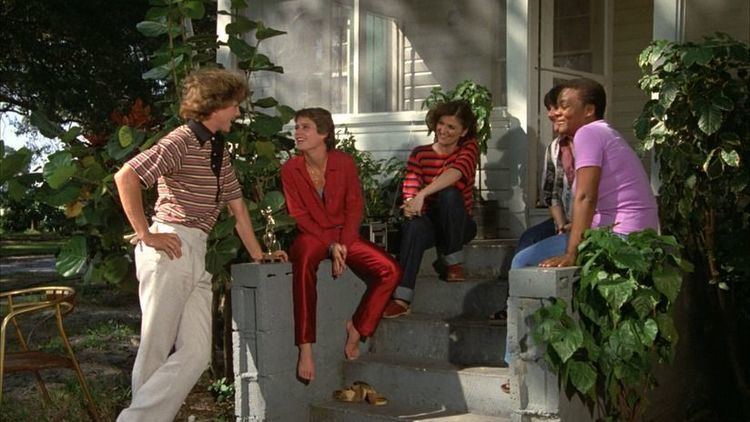 Her transition from a naked 13-year-old girl in the comedy film
Animal House
to Maggie, Danny Noonan's (
Michael O'Keefe
's) girlfriend in
Caddyshack
was remarkable. Sarah won praise for her fake accent in Caddyshack so much so that also bagged a
nomination
in
The Stinkers Bad Movie Awards
. She was nominated for 'Most Annoying Fake Accent: Female' category in the awards. She, however, did not win the award. But her performance in the film garnered several compliments.
What happened to Sarah Holcomb ?
But what happened between her first
film
and her last time within 3 years of her debut is shattering. She certainly tickled our funny bones with her perfect comic timings in her films but as the camera went off, the lively young woman apparently struggled to smile. Reports of Holcomb turning to drugs and alcohol as soon as she stepped in
Hollywood
became rife.
Chris Miller
, one of the writers of
Animal House
once spoke about Sarah in an interview to
The NewYork Post
. "She was young, younger than the rest of us. We were a fast crowd. Drugs were everywhere. She fell into what, for lack of a better term, you would have to call the bad company. And got [bleeped] up on drugs. Coke, primarily, if memory serves," he quoted. "She wound up in some home for bleeped-up young girls... wound up sort-of erased from life. I don't know what became of her. Sad story," he concluded.
And gradually, Sarah went incognito, away from the limelight with no contact to the outside world. The world was left baffled with
fans
who loved her wondering 'what happened to Sarah', 'Where did she go?', Where is Sarah now? Is she dead or alive? People have time and again made assumptions about the bold youngactress. Many bloggers have also claimed to have met Sarah in different cities at different time.
A blogger shared his experience of meeting Sarah Holcomb when she was apparently derailed at
Stamford
. He claimed that he shared a small drive with Sarah as he dropped her at Westport where she was to visit some elderly woman probably her mother. The blogger wrote that he recognized Sarah as one of his friends told him about sharing a cell with her at a mental hospital. But he could not muster up the courage to have a word with her about the same, he wrote in his blog. He, however, claimed that Sarah looked anxious, happy and extremely sad within a couple of hours that they were together and hence claimed that she behaved like a bipolar patient.
Another fan also wrote an open letter to Sarah enlisting the several rumors that were making rounds about the actress since years. From her
bipolar disorder
to alcoholism and
drug
abuse, stories about Sarah's mental health and personal life were also abuzz in the entertainment industry. Out of all the notions about Sarah, the one which takes everyone aback is that she takes no pride or pleasure in her small but potent body of work allegedly because of the terrible realities that took place once the camera rolled off. Many people blame the sordid series of events that reportedly happened with the young actress behind the screen for her deteriorated mental conditions.
Sarah holcomb's younger brother David Holcomb
Sarah's brother David Holcomb is also a
Hollywood
actor. He has played some pivotal roles in movies like Spider-Man in 2002, The Vampire Diaries in 1996 and Port Charles in 1997 among others. David was born on May 22, 1967 in
Weston
and hence is around 10 years younger to Sarah. He, has, however, never opened up about her sister before the media. Many in the industry are even unaware of the fact that David is the younger
sibling
of the abandoned bold actress of the '70s, Sarah.
Stateside (2004) film based on Sarah Holcomb
Sarah's roller-coaster life became a subject of
gossip
and concern in the past few decades so much so that a movie based on the life of Sarah was made. Reverge Anselmo directorial Stateside which made its way to the cinema hall in December 2004 was a story about a young woman Dorri Lawrence, who suffered from
Schizophrenia
. She meets a rich but troubled kid, Mark Deloach, serving in the Marine Corps to avoid
jail
. The two fall in love as their stars cross. Near and dear ones around them ask them to keep distance but they eventually end up being together. Dorri's character in the movie was reportedly inspired by Sarah Holcomb's real life.
Where is Sarah Holcomb now ?
A whole lot of urban legends have revolved around Sarah's name and whereabouts since decades. Some say she was last seen in
Boston
, others claim that she is still under treatment in a general hospital in
Weston
. While a few others say that Sarah still resides in
Connecticut
receiving government assistance far removed from the public eye and prefers to remain that way.Also some people believe she resides somewhere in the
New England
area where she lives a quiet life, under an assumed name, with no desire to ever re-enter the limelight.
Sarah Holcomb Animal House Famous Video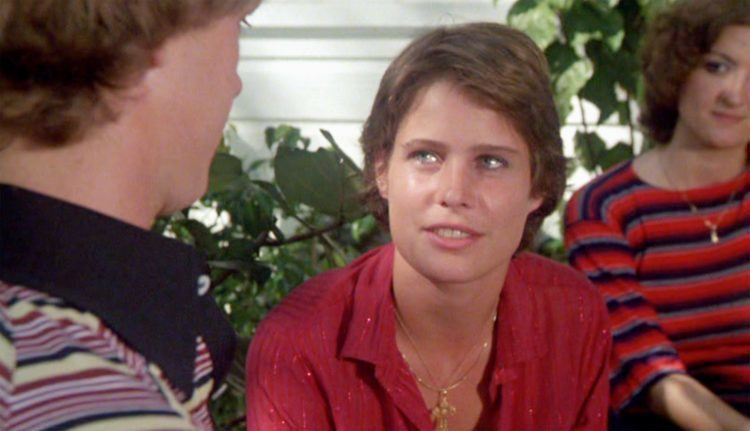 References
Sarah Holcomb Wikipedia
(Text) CC BY-SA