Years active

1989–present




Born

3 January 1971 (age 44) (

1971-01-03

)

Children

Sam Serafinowicz, Phoebe Serafinowicz

Movies and TV shows




Similar People
Great To See You Feat. Will Arnett, Amy Poehler, Peter Serafinowicz and Sarah Alexander
Sarah Alexander on Michelle Pfeiffer
Sarah Alexander (née Smith; born 3 January 1971) is an English actress. She is best known for her roles in British series such as Armstrong and Miller, Smack the Pony, Coupling, The Worst Week of My Life, Green Wing, Marley's Ghosts and Jonathan Creek.
Contents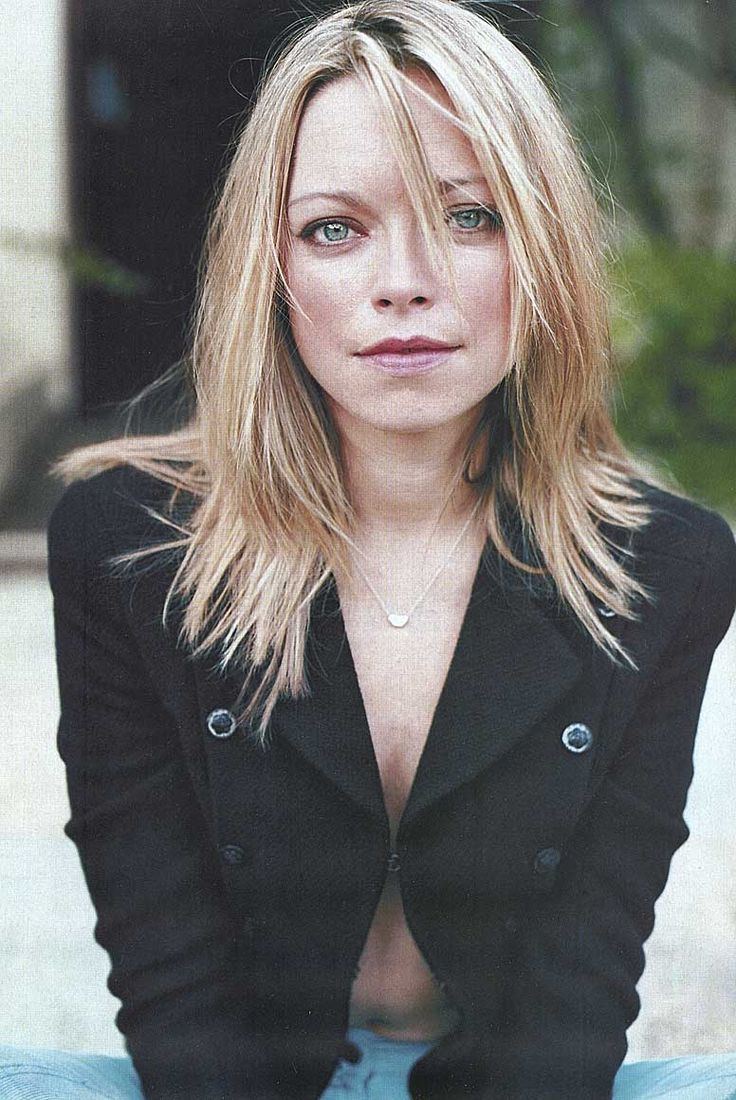 Early life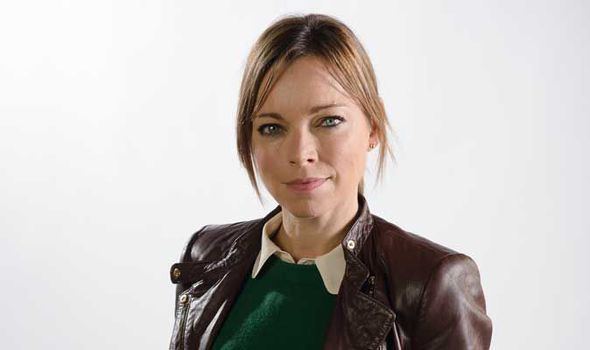 Alexander was born in Hammersmith, London. Her father, Frank Smith, was a television producer and director on factual shows such as Panorama. She attended Godolphin and Latymer School in Hammersmith. At age 19, she left home after her A-levels and travelled to the Edinburgh Festival Fringe to get a start in acting. Her parents wanted her to continue to university, but she turned down a place at the University of Manchester to take her first professional acting job.
Career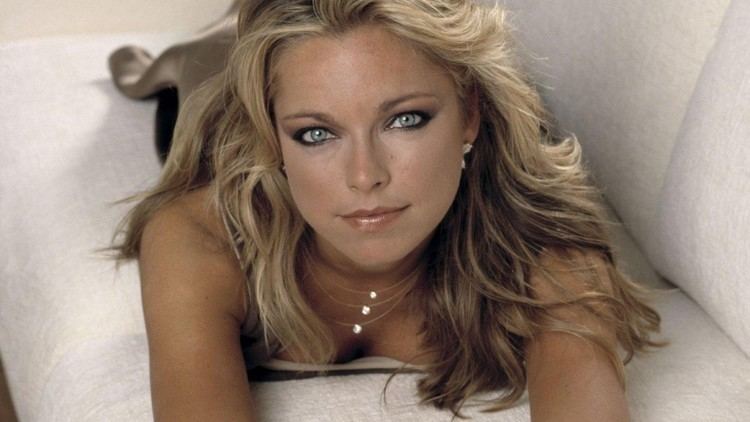 In 1993, Alexander played Muriel in an episode of the BBC comedy-drama Lovejoy. In 1994, she played Nicky, Damien's risk-addicted weather reporter girlfriend in Drop the Dead Donkey. In 1996, she played Beatrice in the British première of Octavio Paz's only play, Rappaccini's Daughter, at the Gate Theatre Studio. She has appeared in other theatre productions, including The Vagina Monologues, Hand in Hand, The Secretary Bird, Northanger Abbey, and as Lady Macbeth in Macbeth. In the mid-1990s, she met Ben Miller when they filmed an advertisement for disposable cameras together, and through him she met Alexander Armstrong. Miller and Armstrong became friends and collaborators, and Alexander went on to appear on their Channel 4 sketch show Armstrong and Miller (1997–2001), usually in the regular "Nude Practice" segment.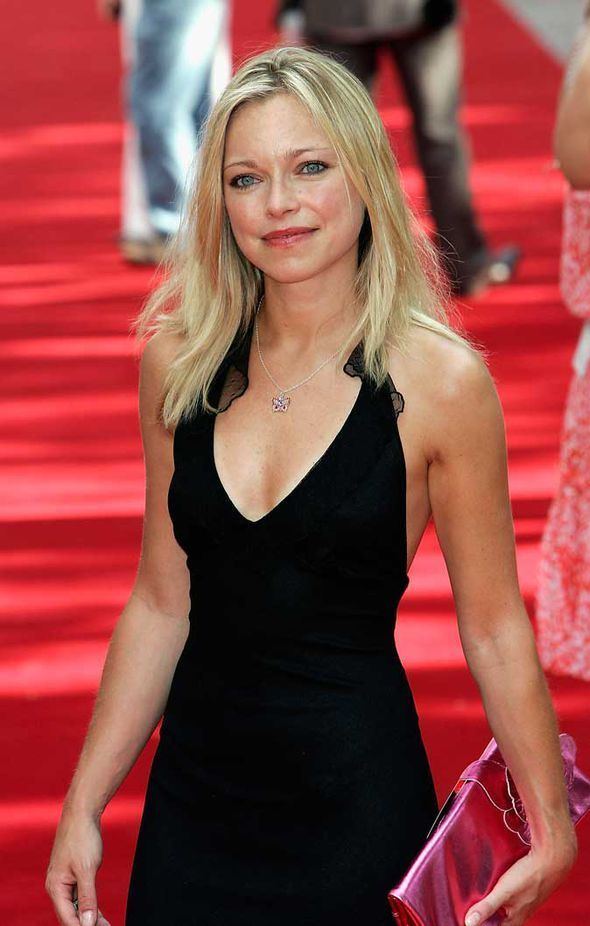 Alexander moved into comedy acting, in which she has specialised since. Other sketch shows included Smith and Jones (1997–1998) and Smack the Pony (1999–2003), also writing for the latter. In the science-fiction comedy series Red Dwarf, she played the Queen of Camelot in "Stoke Me a Clipper". She also appeared in the Midsomer Murders episode "The Garden of Death", as Fliss Inkpen-Thomas. In 2000, she appeared in the comedy The Strangerers, as well as becoming co-host of the final series of the current-affairs satire The 11 O'Clock Show, alongside Jon Holmes. She made her debut as Susan Walker in the BBC sitcom Coupling, which ran for four series from 2000 to 2004. Other British TV roles included Mel in The Worst Week of My Life and Dr. Angela Hunter in the hospital comedy Green Wing.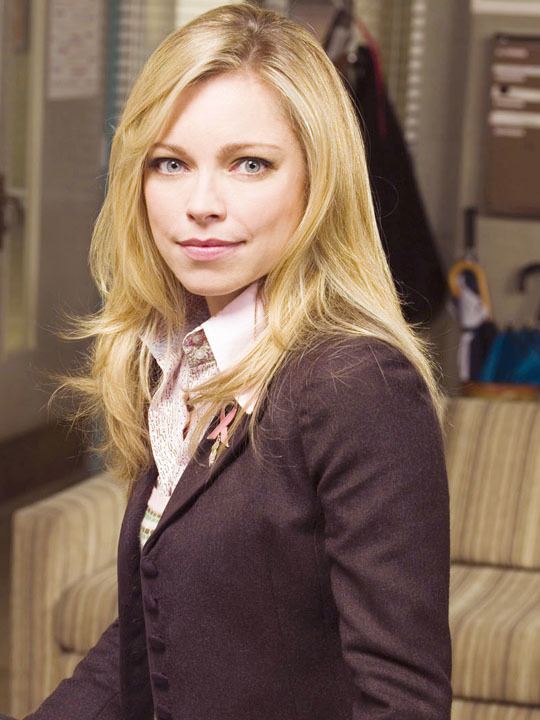 Alexander appeared as Alice Fletcher in NBC's short-lived remake of the British comedy series Teachers, before roles in the films I Could Never Be Your Woman and Stardust (both released in 2007). Her previous film credits include Seaview Knights (1994) and Going Off Big Time (2000). She also starred in the 2008 BBC dramedy Mutual Friends, and played Layla Barton in the BBC drama All The Small Things, which debuted in 2009.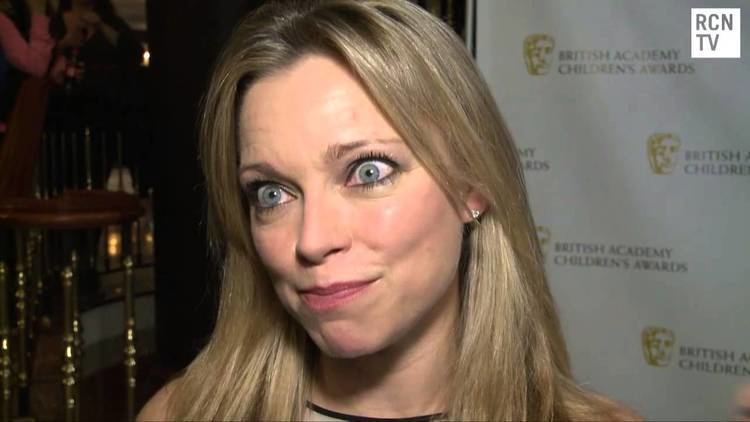 Since 2011, she has played Mimi in the BBC Radio 4 comedy series The Gobetweenies. The first series was broadcast in 2011 and two more followed in 2012 and 2013. She starred in the 2012 BBC series Me and Mrs Jones. Since 2013, she has starred in the BBC One series Jonathan Creek as Polly Creek, wife of main character Jonathan, making her first appearance in the episode titled "The Clue of the Savant's Thumb" in 2013. She starred in the Dave comedy Undercover as DS Zoe Keller. From 2015 she has starred in the comedy series Marley's Ghosts on Gold.
Other work
Alexander contributes to the BBC charity telethon Comic Relief, appearing in 2001 as a judge based on Nicki Chapman in a parody of Popstars, in 2003 as Liza Goddard in a spoof of Blankety Blank, and in 2005 in a celebrity version of University Challenge.
Personal life
Alexander is married to writer and actor Peter Serafinowicz, and the couple have a son and daughter together. She has appeared in both series of Look Around You, which Serafinowicz co-created and stars in, as well as his internet E! News spoof, O!News.
Filmography
Actress
2022
The Silent Canary (Short)
as
Jane
2020
Sassy Justice (Video short)
as
Louise 'Lou' Xiang
2019
Pennyworth (TV Series)
as
Undine Thwaite
- Marianne Faithfull (2019) - Undine Thwaite
- Alma Cogan (2019) - Undine Thwaite
- Sandie Shaw (2019) - Undine Thwaite
- Julie Christie (2019) - Undine Thwaite (uncredited)
- Cilla Black (2019) - Undine Thwaite
- Shirley Bassey (2019) - Undine Thwaite
2013
Jonathan Creek (TV Series)
as
Polly Creek
- Daemons' Roost (2016) - Polly Creek
- The Curse of the Bronze Lamp (2014) - Polly Creek
- The Sinner and the Sandman (2014) - Polly Creek
- The Letters of Septimus Noone (2014) - Polly Creek
- The Clue of the Savant's Thumb (2013) - Polly Creek
2015
Marley's Ghosts (TV Series)
as
Marley Wise
- Christmas (2016) - Marley Wise
- Carly (2016) - Marley Wise
- The Art Teacher (2016) - Marley Wise
- Blind Sided (2016) - Marley Wise
- Fit (2016) - Marley Wise
- Dean Man's Chest (2016) - Marley Wise
- Episode #1.3 (2015) - Marley Wise
- Episode #1.2 (2015) - Marley Wise
- Episode #1.1 (2015) - Marley Wise
2016
Drunk History: UK (TV Series)
as
Queen Elizabeth I
- Battle of Trafalgar/The Virgin Queen (2016) - Queen Elizabeth I
2015
We're Doomed! The Dad's Army Story (TV Movie)
as
Gilda Perry
2015
Undercover (TV Series)
as
Zoe
- Episode #1.6 (2015) - Zoe
- Episode #1.5 (2015) - Zoe
- Episode #1.4 (2015) - Zoe
- Episode #1.3 (2015) - Zoe
- Episode #1.2 (2015) - Zoe
- Episode #1.1 (2015) - Zoe
2012
Me and Mrs Jones (TV Series)
as
Gemma
- Episode #1.6 (2012) - Gemma
- Episode #1.5 (2012) - Gemma
- Episode #1.4 (2012) - Gemma
- Episode #1.3 (2012) - Gemma
- Episode #1.2 (2012) - Gemma
- Episode #1.1 (2012) - Gemma
2011
The Gobetweenies (TV Series)
as
Mimi
- Befriending Freddie (2011) - Mimi
- Commendation and Competition (2011) - Mimi
- Sniffing Stevie and the Gym Horse (2011) - Mimi
- Meet the Millers (2011) - Mimi
2011
The Jury (TV Series)
as
Theresa Vestry
- Episode #2.5 (2011) - Theresa Vestry
- Episode #2.4 (2011) - Theresa Vestry
- Episode #2.3 (2011) - Theresa Vestry
- Episode #2.2 (2011) - Theresa Vestry
- Episode #2.1 (2011) - Theresa Vestry
2011
Faculty (TV Movie)
as
Ellie Anderson
2010
Marple (TV Series)
as
Lydia Harsnet
- The Pale Horse (2010) - Lydia Harsnet
2009
All the Small Things (TV Series)
as
Layla
- Episode #1.6 (2009) - Layla
- Episode #1.5 (2009) - Layla
- Episode #1.4 (2009) - Layla
- Episode #1.3 (2009) - Layla
- Episode #1.2 (2009) - Layla
- Episode #1.1 (2009) - Layla
2008
Mutual Friends (TV Series)
as
Liz
- Episode #1.6 (2008) - Liz
- Episode #1.5 (2008) - Liz
- Episode #1.4 (2008) - Liz
- Episode #1.3 (2008) - Liz
- Episode #1.2 (2008) - Liz
- Episode #1.1 (2008) - Liz
2007
The Peter Serafinowicz Show (TV Series)
as
Various
- Episode #1.2 (2007) - Various
- Episode #1.1 (2007) - Various
2007
I Could Never Be Your Woman
as
Jeannie
2004
The Worst Week of My Life (TV Series)
as
Mel Steel / Mel Cook
- The Worst Christmas of My Life: Part 3 (2006) - Mel Steel
- The Worst Christmas of My Life: Part 2 (2006) - Mel Steel
- The Worst Christmas of My Life: Part 1 (2006) - Mel Steel
- Sunday (2005) - Mel Steel
- Saturday (2005) - Mel Steel
- Friday (2005) - Mel Steel
- Thursday (2005) - Mel Steel
- Wednesday (2005) - Mel Steel
- Tuesday (2005) - Mel Steel
- Monday (2005) - Mel Steel
- Sunday (2004) - Mel Cook
- Saturday (2004) - Mel Cook
- Friday (2004) - Mel Cook
- Thursday (2004) - Mel Cook
- Wednesday (2004) - Mel Cook
- Tuesday (2004) - Mel Cook
- Monday (2004) - Mel Cook
2006
Teachers. (TV Series)
as
Alice Fletcher
- Prom (2006) - Alice Fletcher
- Testing (2006) - Alice Fletcher
- Golf (2006) - Alice Fletcher
- Schoolympics (2006) - Alice Fletcher
- Field Trip (2006) - Alice Fletcher
- Substitute (2006) - Alice Fletcher
2004
Green Wing (TV Series)
as
Dr. Angela Hunter
- Emergency (2004) - Dr. Angela Hunter
- Slave Auction (2004) - Dr. Angela Hunter
- Tangled Webs (2004) - Dr. Angela Hunter
- Tests (2004) - Dr. Angela Hunter
- Housewarming Party (2004) - Dr. Angela Hunter
- Joanna's Birthday (2004) - Dr. Angela Hunter
- Lodgers (2004) - Dr. Angela Hunter
- Rumours (2004) - Dr. Angela Hunter
- Caroline's First Day (2004) - Dr. Angela Hunter
2002
Look Around You (TV Series)
as
Scientist / Ros Lamb
- Sport (2005) - Ros Lamb
- The Brain (2002) - Scientist (uncredited)
- Water (2002) - Scientist
2004
Perfect Strangers (TV Movie)
as
Alix Mason
2000
Coupling (TV Series)
as
Susan Walker
- 9½ Months (2004) - Susan Walker
- The Naked Living Room (2004) - Susan Walker
- Circus of the Epidurals (2004) - Susan Walker
- Bed Time (2004) - Susan Walker
- Nightlines (2004) - Susan Walker
- 9½ Minutes (2004) - Susan Walker
- Perhaps, Perhaps, Perhaps (2002) - Susan Walker
- The Girl with One Heart (2002) - Susan Walker
- The Freckle, the Key and the Couple Who Weren't (2002) - Susan Walker
- Remember This (2002) - Susan Walker
- Unconditional Sex (2002) - Susan Walker
- Faithless (2002) - Susan Walker
- Split (2002) - Susan Walker
- The End of the Line (2001) - Susan Walker
- Naked (2001) - Susan Walker
- Dressed (2001) - Susan Walker
- Gotcha (2001) - Susan Walker
- Jane and the Truth Snake (2001) - Susan Walker
- The Melty Man Cometh (2001) - Susan Walker
- Her Best Friend's Bottom (2001) - Susan Walker
- My Dinner in Hell (2001) - Susan Walker
- The Man with Two Legs (2001) - Susan Walker
- The Cupboard of Patrick's Love (2000) - Susan Walker
- The Girl with Two Breasts (2000) - Susan Walker
- Inferno (2000) - Susan Walker
- Sex, Death & Nudity (2000) - Susan Walker
- Size Matters (2000) - Susan Walker
- Flushed (2000) - Susan Walker
2003
Comic Relief 2003: The Big Hair Do (TV Special)
as
'Lovely' Liza Goddard (segment "Blankety Blank")
1999
Smack the Pony (TV Series)
as
Various Characters
- New Year Special (2003) - Various Characters
- Christmas Special (2002) - Various Characters
2001
Dr. Terrible's House of Horrible (TV Series)
as
Beatrice Crown
- Voodoo Feet of Death (2001) - Beatrice Crown
2001
Bridget Jones's Diary
as
Daniel Cleaver Lover (uncredited)
2001
Armstrong and Miller (TV Series)
as
Various Roles
- Episode #4.7 (2001) - Various Roles
- Episode #4.6 (2001) - Various Roles
- Episode #4.5 (2001) - Various Roles
- Episode #4.4 (2001) - Various Roles
- Episode #4.3 (2001) - Various Roles
- Episode #4.2 (2001) - Various Roles
- Episode #4.1 (2001) - Various Roles
2000
Going Off Big Time
as
Stacey Bannerman
2000
Midsomer Murders (TV Series)
as
Fliss Inkpen-Thomas
- Garden of Death (2000) - Fliss Inkpen-Thomas
2000
The Strangerers (TV Series)
as
Rina
- The Getawaying (2000) - Rina
- Eyepoppers (2000) - Rina
- The Streets of Laredo (2000) - Rina
- Angels (2000) - Rina
- Zap Type 'Z' (2000) - Rina
- Fargle (2000) - Rina
- Crunchy Munchy (2000) - Rina
- Vegetables (2000) - Rina
- Space Cadets (2000) - Rina
2000
Summer in the Suburbs (TV Movie)
as
Maisie
1999
The New Adventures of Pinocchio
as
Felinet
1999
People Like Us (TV Series)
as
Madeline Goddard
- The Estate Agent (1999) - Madeline Goddard
1999
Tilly Trotter (TV Mini Series)
as
Lady Agnes Myton
- Episode #1.4 (1999) - Lady Agnes Myton
- Episode #1.1 (1999) - Lady Agnes Myton
1997
Alas Smith & Jones (TV Series)
as
Various Roles
- Griff's Accident. (1998) - Various Roles
- New T.V. (1998) - Various Roles
- Tie Man of the Year. (1998) - Various Roles
- Tanker. (1998) - Various Roles
- Flight Simulator. (1998) - Various Roles
- Alarm Clock. (1998) - Various Roles
- Catflap. (1997) - Various Roles
- Spilled Drink. (1997) - Various Roles
- Hookers. (1997) - Various Roles
- Massage. (1997) - Various Roles
- Morgue. (1997) - Various Roles
- Cookery. (1997) - Various Roles
1998
Noel's House Party (TV Series)
as
Girl at Window / Girl at the Window / The Woman in the Window
- Episode #7.18 (1998) - Girl at Window
- Episode #7.15 (1998) - Girl at Window
- Episode #7.14 (1998) - Girl at the Window
- Episode #7.12 (1998) - The Woman in the Window
1997
Red Dwarf (TV Series)
as
Queen
- Stoke Me a Clipper (1997) - Queen
1994
Seaview Knights
as
Jackie
1994
Drop the Dead Donkey (TV Series)
as
Nicky
- Damien and the Weather Girl (1994) - Nicky
1992
The Bill (TV Series)
as
Madeline Dexter / Lesley Anderson
- Wild Justice (1994) - Madeline Dexter
- Exit (1992) - Lesley Anderson
1994
Anna Lee (TV Series)
as
Mary Vincent
- The Cook's Tale (1994) - Mary Vincent
1993
Piccolo grande amore
as
Ursula
1993
Chris Cross (TV Series)
as
Sam
- Turf Wars (1993) - Sam
1993
You, Me and It (TV Mini Series)
as
Emma
- Episode #1.2 (1993) - Emma
1993
Lovejoy (TV Series)
as
Muriel
- Second Fiddle (1993) - Muriel
1992
Covington Cross (TV Series)
as
3rd Girl
- The Hero (1992) - 3rd Girl
1992
Natural Lies (TV Series)
as
Anne-Marie
- Episode #1.3 (1992) - Anne-Marie
1992
Kappatoo (TV Series)
as
Melanie
- Home Time (1992) - Melanie
- Dangerous Times (1992) - Melanie
- Wrong Time, Wrong Place (1992) - Melanie
- Bang on Time (1992) - Melanie
- Bad Timing (1992) - Melanie
- It's About Time (1992) - Melanie
- Time After Time (1992) - Melanie
Writer
1999
Smack the Pony (TV Series) (additional material - 5 episodes)
- Episode #2.5 (2000) - (additional material)
- Episode #2.3 (2000) - (additional material)
- Episode #2.1 (2000) - (additional material)
- Episode #1.6 (1999) - (additional material)
- Episode #1.4 (1999) - (additional material)
Self
2018
The World's Most Luxurious Airline (TV Movie documentary)
as
Self - Narrator (voice)
2016
Weekend (TV Series)
as
Self - Guest
- Episode #3.6 (2016) - Self - Guest
2015
Bafta's 60 Seconds With... (TV Series)
as
Self
- Sarah Alexander (2015) - Self
2015
2,000 Tattoos, 40 Piercings and a Pickled Ear (TV Movie documentary)
as
Self - Narrator (voice)
2013
CBeebies Bedtime Story (TV Series short)
as
Self - Storyteller
- Cinderelephant (2013) - Self - Storyteller
- Small Billy and the Midnight Star (2013) - Self - Storyteller
- Mole's in Love (2013) - Self - Storyteller
- Each Peach Pear Plum (2013) - Self - Storyteller
- Freddie and the Fairy (2013) - Self - Storyteller
2012
Sunday Brunch (TV Series)
as
Self - Guest
- Episode #1.33 (2012) - Self - Guest
2009
This Morning (TV Series)
as
Self
- Episode dated 12 October 2012 (2012) - Self
- Episode dated 27 March 2009 (2009) - Self
2009
Breakfast (TV Series)
as
Self
- Episode dated 30 March 2009 (2009) - Self
2005
War of the Worlds: UK Premiere Special (TV Movie documentary)
as
Self
2005
Derren Brown: The Gathering (TV Special)
as
Self - Audience Member
2005
Bruce Forsyth's Comedy Heroes (TV Movie documentary)
as
Self - Narrator (voice)
2005
Comic Relief Does University Challenge (TV Special)
as
Self
2004
The British Comedy Awards 2004 (TV Special)
as
Self (uncredited)
2004
Richard & Judy (TV Series)
as
Self
- Episode dated 1 October 2004 (2004) - Self
2004
Coupling: From Script to Screen (Video documentary short)
as
Self
2004
Coupling: Out-takes (Video short)
as
Self / Susan Walker (uncredited)
2004
Today with Des and Mel (TV Series)
as
Self
- Episode dated 16 March 2004 (2004) - Self
2004
2003 TV Moments (TV Movie documentary)
as
Self
2003
The British Comedy Awards 2003 (TV Special)
as
Self
2003
Coupling: Interviews (Video short)
as
Self / Susan Walker
2003
Coupling: Out-takes (Video short)
as
Self / Susan Walker
2002
Coupling: Behind the Scenes (Video documentary short)
as
Self (uncredited)
2001
Comic Relief: Say Pants to Poverty (TV Special)
as
Self (segment "Popsters")
2000
The 11 O'Clock Show (TV Series)
as
Self - Presenter
1994
The Good Sex Guide (TV Series)
- Episode #2.1 (1994)
Archive Footage
2011
The Jury: The Jurors (Video documentary short)
as
Theresa Vestry (uncredited)
2006
The Smith & Jones Sketchbook (TV Series)
as
Conference Guest Registry girl
- Episode #1.3 (2006)
- Episode #1.1 (2006) - Conference Guest Registry girl
2001
Victoria Wood's Sketch Show Story (TV Mini Series documentary)
References
Sarah Alexander Wikipedia
(Text) CC BY-SA