Years active

1997–present

Spouse

Jeremy Ji (m. 2013)

Ethnicity

Taiwanese-French







Born

10 April 1987 (age 28)

Taipei

, Taiwan (

1987-04-10

)

Movies

Touch of the Light, The Chrysalis, Miao Miao, Cities in Love, Candy Rain




Similar People

Jeremy Ji, Chang Jung‑Chi, Stanley Kwan, William Chang, James Yuen
wilber pan sandrine pinna what hurts the most
Sandrine Pinna (Chinese: 張榕容; pinyin: Zhāng Róngróng; Wade–Giles: Chang Jung-jung; borrn 10 April 1987) is a Taiwanese actress. She started her career as a child actress and appeared in many advertisements.
Contents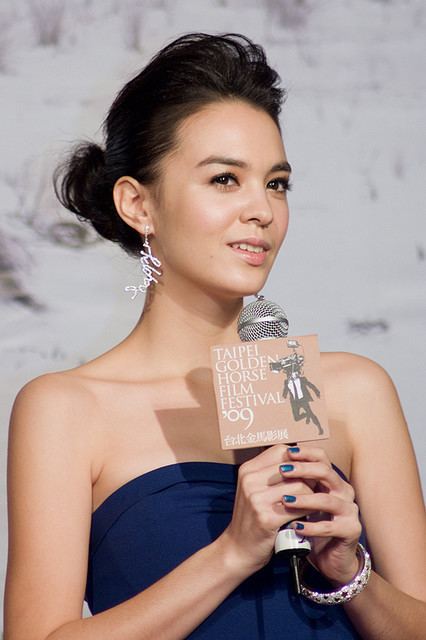 Top 10 Young Beautiful Taiwanese Actresses In 2016
Early life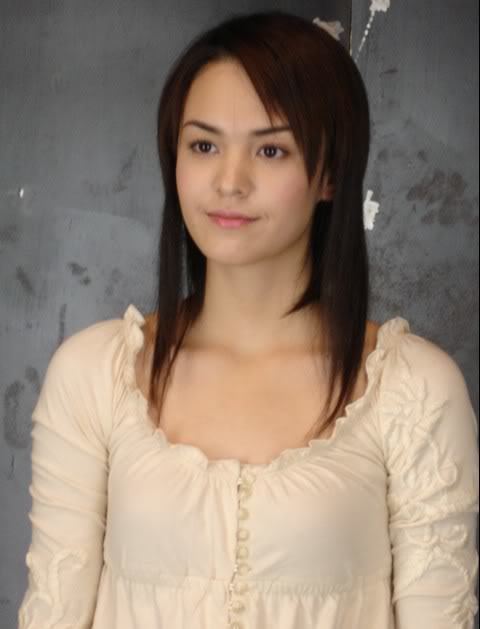 Sandrine Pinna was born on 10 April 1987 to a French father and a Taiwanese mother. Her father was a lawyer. Her parents divorced when she was a child, and it meant she is unable to converse in French. After her father returned to France, Pinna was raised by her mother. Her father died in May 2011.
Career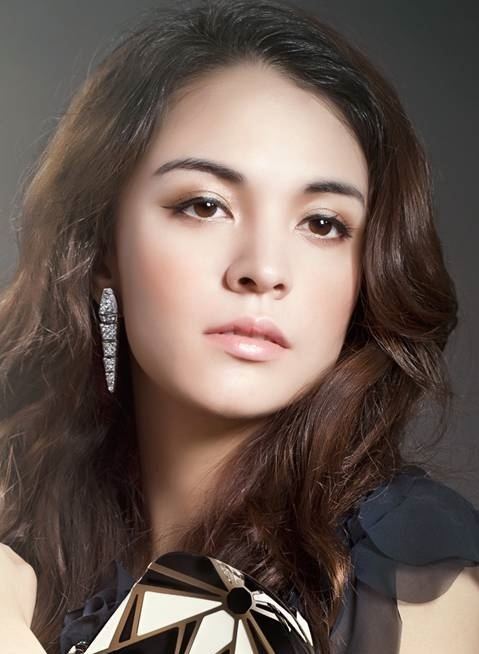 Pinna completed a degree in radio, television & film from Shih Hsin University. After earning her degree, she became a professional actress.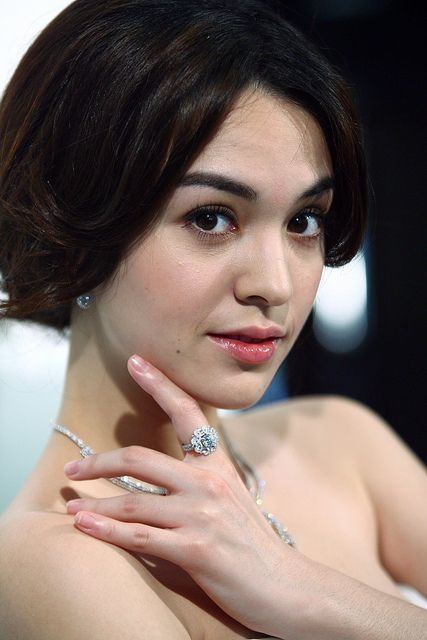 Her notable works include Miao Miao, Candy Rain, The Killer Who Never Kills and Touch of the Light .
Personal life
In February 2013, Pinna married Taiwanese singer-songwriter Jeremy Ji. Their daughter, Chantel, was born in August that year.
Music video
1997 - "愛如此神奇" ("Love is Mysterious") by Andy Lau
2009 - "我不會愛" ("Don't Know How to Love") by Jam Hsiao
2009 - "若你碰到他" ("If You Meet Him") by Tanya Chua
2012 - "想幸福的人" ("Wishing For Happiness") by Rainie Yang
2015 - "謝謝我的我" ("Xie Xie Wo De Wo") by Esther Liu
2016 - "只要有你的地方(晚安版)" ("By Your Side (Bedtime)") by JJ Lin
2016 - "彈唱" ("A Song for You Till the End of Time") by JJ Lin
Filmography
Actress
-
Dead Talents Society (pre-production)
-
The Mutations (TV Series)
2021
Danger Zone (TV Series)
as
Yang Yulu
2021
Trinity of Shadows (TV Series)
as
Hsu Tze-Wei
2019
Once Upon A Time in Lingjian Mountain (TV Series)
as
Wang Wu
2017
Legend of the Demon Cat
as
Lady Yang
2016
See You Tomorrow
as
Mao-Mao
2016
Rock Records in Love (TV Series)
as
Chu Chia-Ling
- Loneliness Terminator (2016) - Chu Chia-Ling
2015
Cities in Love (segment "Paris")
2014
Taipei Factory II
as
Jonathan (segment "Soap Opera")
2013
Amour et Pâtisserie (TV Series)
as
Chen Tien-Tien
- Dessert City (2013) - Chen Tien-Tien
- Pear Bread Pudding (2013) - Chen Tien-Tien
- Le Canelé (2013) - Chen Tien-Tien
- Mont Blanc 2 (2013) - Chen Tien-Tien
- Mont Blanc 1 (2013) - Chen Tien-Tien
- Mango Cream Tart (2013) - Chen Tien-Tien
- French King Cake (2013) - Chen Tien-Tien
- Madeleine (2013) - Chen Tien-Tien
- Fruits Tower (2013) - Chen Tien-Tien
- Macaron (2013) - Chen Tien-Tien
- Trunk Cake (2013) - Chen Tien-Tien
- Chocolate mousse (2013) - Chen Tien-Tien
- Baba au Rhum (2013) - Chen Tien-Tien
- Chocolate Banana Cake (2013) - Chen Tien-Tien
2012
Wishing for Happiness (TV Series short)
as
Huang Min-yi
- Episode #1.3 (2012) - Huang Min-yi (as Yung-yung Chang)
- Episode #1.2 (2012) - Huang Min-yi (as Yung-yung Chang)
- Episode #1.1 (2012) - Huang Min-yi (as Yung-yung Chang)
2012
Touch of the Light
as
Chieh (as Yung-yung Chang)
2012
The Chrysalis
as
Guan Wenxin
2011
The Killer Who Never Kills (as Yung-yung Chang)
2010
Endless Love (TV Series)
as
Sung Jui-En
2010
Here Comes Fortune (as Yung-yung Chang)
2009
Police Et Vous (TV Series)
as
Kindergarten teacher
2008
Mysterious Incredible Terminator (TV Series)
as
Wen Hsin-Lan
- Episode #1.1 (2008) - Wen Hsin-Lan
2008
Miao Miao
as
Hsiao-Ai (as Yung-yung Chang)
2008
E.S.F (segment "The End of the Tunnel")
2008
The End of the Tunnel (Short)
2008
Diva Viva (Short)
as
Diva (as Yung-yung Chang)
2008
Ni ming you xi (Short)
as
AAAAA (as Yung-yung Chang)
2006
Dan che shang lu
as
Julia
2006
Yi nian zhi chu
as
Xiaohui (as Yung-yung Chang)
2001
Poor Prince (TV Series)
as
Hsi-mei
2000
Fluffy Rhapsody (as Yung-yung Chang)
Self
2019
Everybody Stand By (TV Series)
as
Self
- Episode #1.3 (2019) - Self
- Episode #1.2 (2019) - Self
- Episode #1.1 (2019) - Self
Archive Footage
2020
Tales of Chinese Filmmakers (TV Mini Series documentary)
as
Self
- Cao Yu: Guang Ying Tong Ling Zhe (2020) - Self
References
Sandrine Pinna Wikipedia
(Text) CC BY-SA