Name

Sandra Meigs





Books

Sandra Meigs : Dummies





Sandra meigs painter and 2015 canada council laureate a film by ryan mah and danny berish
Sandra Meigs, (born 1953, Baltimore, MD, USA) is a Canadian visual artist based in British Columbia, Canada.
Contents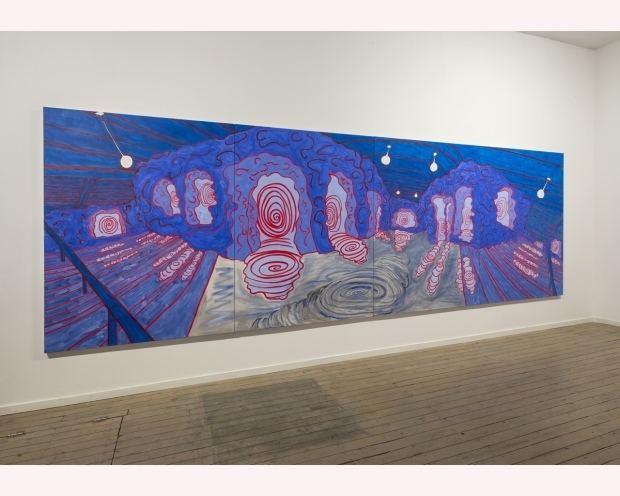 Sandra meigs the basement panoramas at open space
Biography

Sandra Meigs was born in Baltimore, Maryland in 1953. She began her career as a painter in Toronto, and in 1993, moved to Victoria, British Columbia where she is a Professor in Visual Arts at the University of Victoria. Meigs obtained her Bachelor of Fine Arts at the Nova Scotia College of Art and Design, in Halifax in 1975, and then completed her Master of Philosophy at Dalhousie University (also in Halifax) in 1980.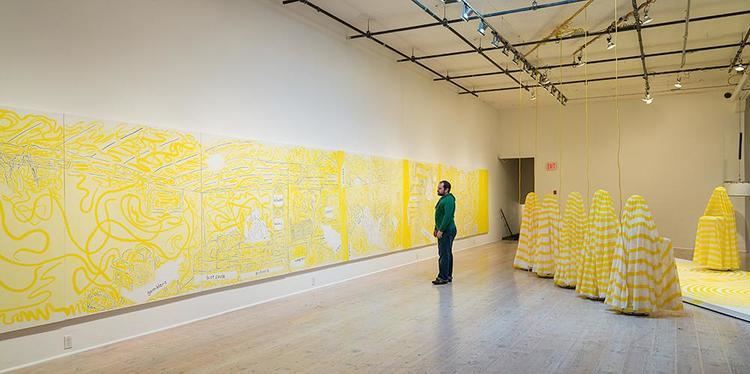 Meigs' paintings have been widely exhibited in Canada and internationally. She is a member of the Royal Canadian Academy of Arts.
Art Practice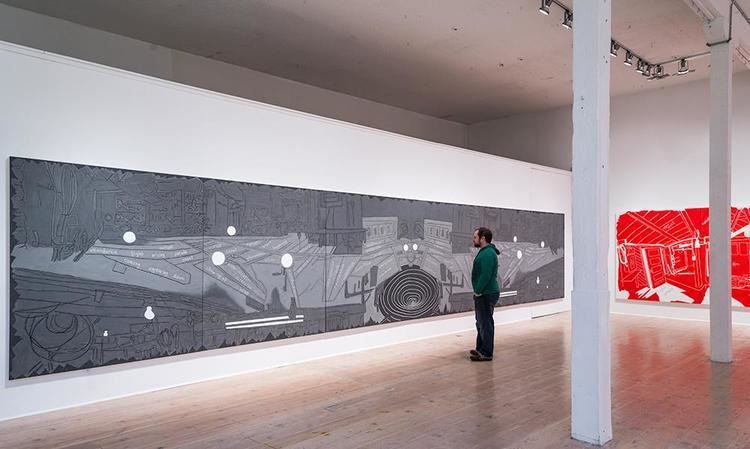 Meigs is known for her vivid, enigmatic paintings that combine dense narratives with comic elements. Her paintings are often provocative, providing layers of meaning that are gradually revealed. Her work typically explores psychological spaces and philosophical ideas, and, as John Bentley Mays notes in a National Post article,"[Meigs'] topics are those of the cave-painters of the Stone Age and artists ever since: the body, light and darkness, storytelling." Her works usually contain an element of paradox that encourages viewers to look for multiple meanings. As David Jager writes in NOW Magazine, "Sandra Meigs' textured surfaces and silhouette shapes seem casually naive at first glance, but they are actually carefully planned. Layering the canvas with gesso, she produces smooth raised lines and surfaces whose negative spaces hold as many surprises as her blobby and colourful shapes." Meigs works in various media and often experiments with new techniques and unusual combinations of materials. Her 2010 body of work entitled The Fold Heads, for example, straddles the line between painting and sculpture.
Awards
In 2015 she was awarded the Governor General's Award in Visual and Media Arts and the Gershon Iskowitz Prize.
Collections
Meigs' work is included in the collection of the National Gallery of Canada.
References
Sandra Meigs Wikipedia
(Text) CC BY-SA