Sandfly bay insiders dunedin
Sandfly Bay is a sandy bay with large dunes, located on the eastern side of the Otago Peninsula, New Zealand, 15 km east of central Dunedin. The bay is accessed from Seal Point Road or a walking track from Sandymount.
Contents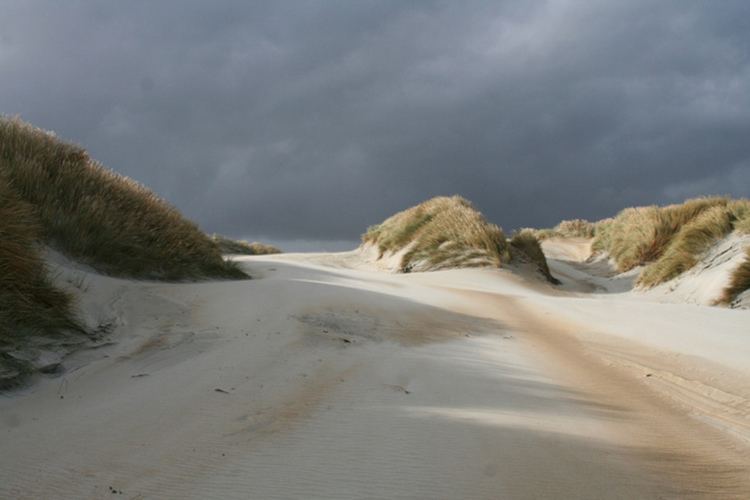 At the northeastern end of the bay the Department of Conservation (DOC) has constructed wooden hides for the public and DOC staff to view yellow-eyed penguin, Megadyptes antipodes, activity without disturbance. The beach is a popular site for the Hooker's sea lion, Phocarctos hookeri, to bask on the sand. It is also an excellent site for washed up Durvillea antarctica (kelp) to be found.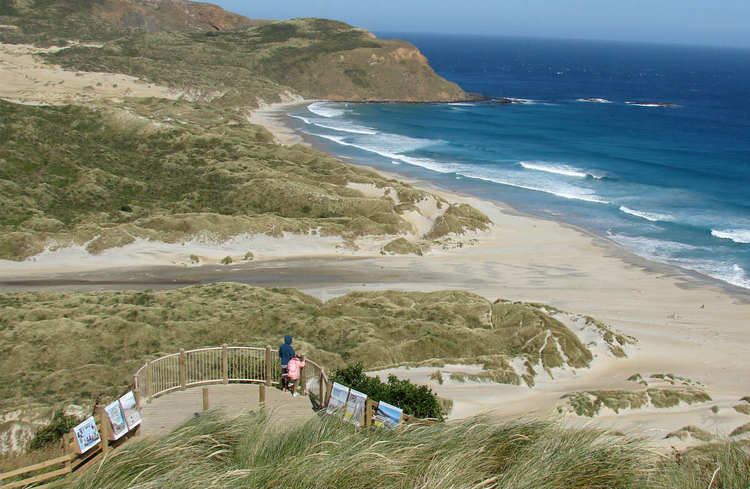 The bay is often thought by locals to have been named for a small biting insect known as the sandfly, but this is incorrect. It was named for the sand which, given the windy nature of this coast, flies from the tall dunes surrounding the bay.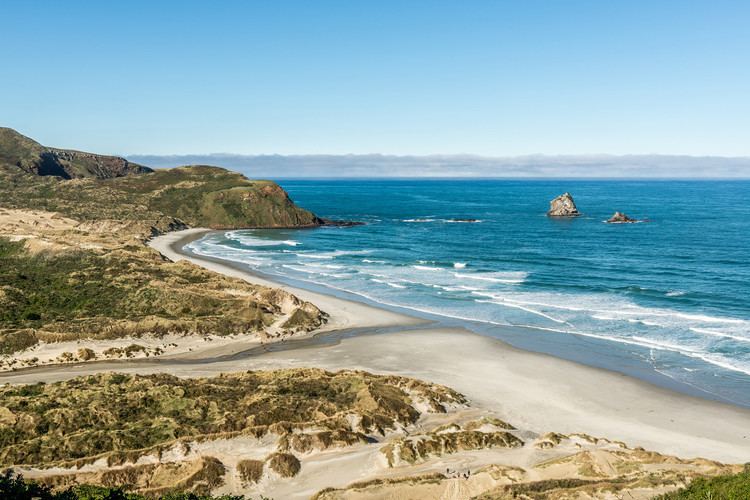 A small island which lies at the northeastern end of the bay is known as Lion Rock or Lion's Head Rock, due to its shape. A distinctive landmark, it can be clearly seen in good weather from Second Beach, close to Saint Clair, 18 kilometres to the west.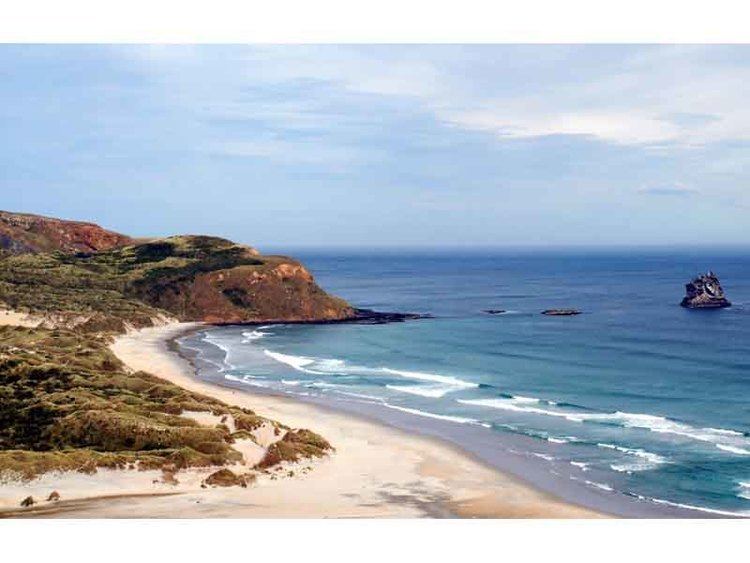 Sandfly bay dunedin aerial flyover views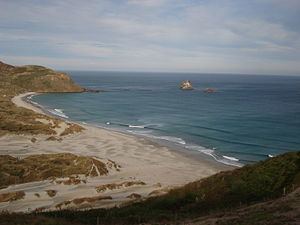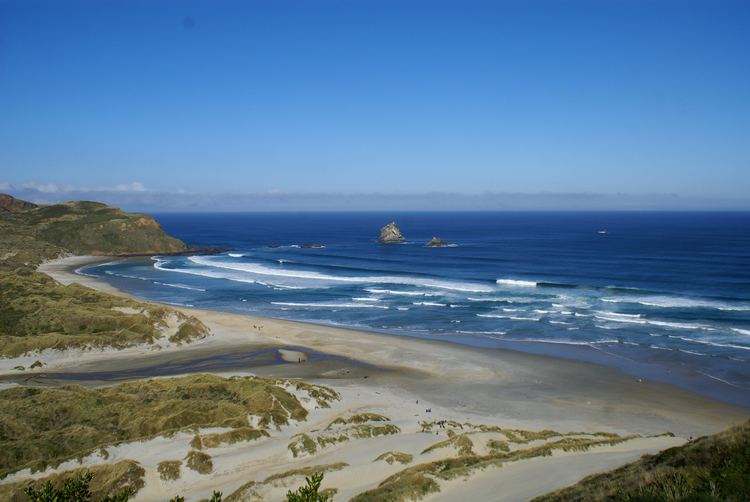 References
Sandfly Bay Wikipedia
(Text) CC BY-SA