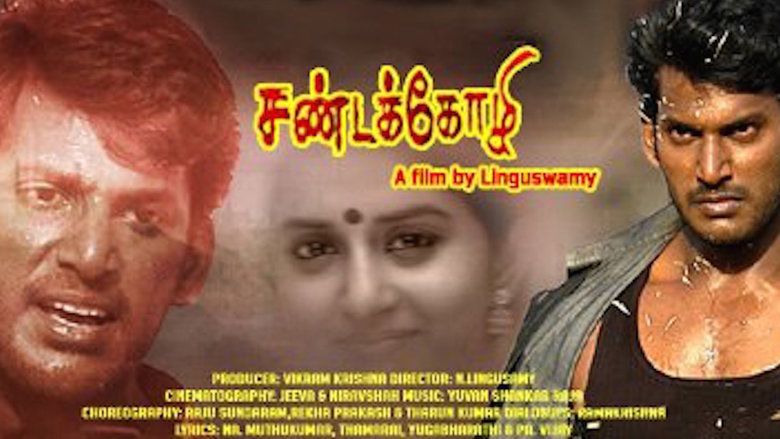 Balu (Vishal Krishna) visits his friend Karthik's (Raja) home in Chidambaram after completion of engineering. Balu meets Hema (Meera Jasmine), Karthik's sister, and they develops an affection which transforms into love. Kasi (Lal) is the local gangster in Chidambaram and the entire town fears for him. Balu on his way back to his place, sees Kasi chasing a man with a sickle. When Kasi was about to kill the man he was chasing, Balu interferes and stops Kasi. An angered Kasi immediately tries to attack Balu and to save himself, Balu retaliates by hitting Kasi. Only then, Balu comes to know that the person he hit is none other than Kasi. To everyone's surprise, Balu smashes Kasi in front of everyone and then leaves.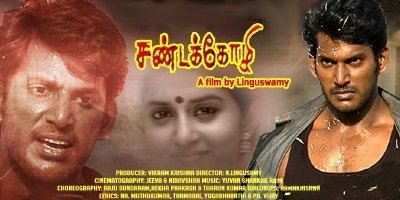 Kasi is furious and wants to take revenge on Balu. Kasi's men trap Karthik's father and get to know about Balu's native place. Kasi sets goons to kill Balu, but Kasi gets shocked when he knows that Balu's father is Durai (Rajkiran), who is a powerful man in Madurai and it will be very difficult to attack them. Kasi leaves to Madurai and waits for the right moment to kill Balu and his family.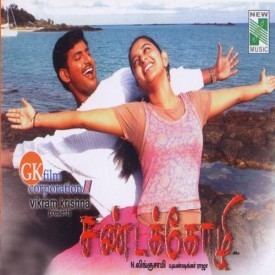 Meanwhile Balu meets Hema and her family at a temple. Hema's father initially gets angry seeing Balu as he was responsible to bring trouble by hitting Kasi but later Balu convinces him. Both the families decide to get Balu and Hema married to each other.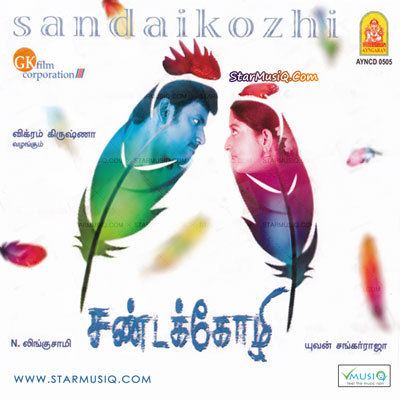 One day, Kasi tries to kill Balu but instead attacks Durai. Durai understands that Balu is being targeted and decides to protect him. Thalaivasal Vijay is a local guy in Madurai who hates Durai and his family. He decides to help Kasi so that Durai can get killed. Kasi decides to bring in violence during a temple festival day and utilize that opportunity to kill Balu and Durai. But Balu saves his father and also fights Kasi. In the end, Balu hits Kasi badly and leaves the place challenging him to return if he still has guts to take revenge.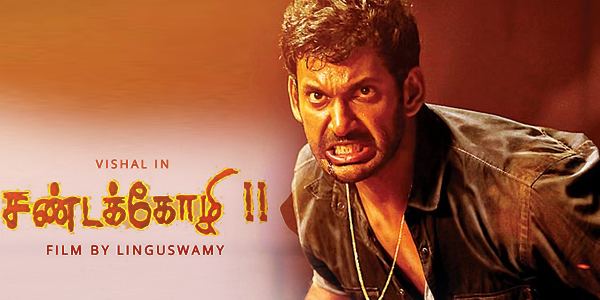 Vishal Krishna as Balu
Meera Jasmine as Hema
Rajkiran as Durai
Lal as Kasi
John Amirtharaj
Suman Setty as Ilango
Ganja Karuppu
Shanmugarajan
Thennavan
Raja as Karthik
Thalaivasal Vijay as Kasi's friend
Kadhal Dhandapani
Monica
Manochithra Vedi as Hema's mother
Vidharth (Uncredited role)
Elango Kumaravel (Uncredited role)
Story, Screenplay & Direction: N. Linguswamy
Production: Vikram Krishna
Music: Yuvan Shankar Raja
Cinematography: Nirav Shah & Jeeva
Editing: G. Sasikumar
Art direction: V. Selvakumar
Stunts: Kanal Kannan
Audiography: H. Sridhar
Choreography: Raju Sundaram, Tharun Kumar, Rekha Chinni Prakash & Dinesh
Stills: Ranga Rao D.
Lyrics: Thamarai, Pa. Vijay, Na. Muthukumar & Yuga Bharathi
Dialogue: S. Rama Krishnan
Co-Direction: Kanagu
Production executive: K. Balakrishnan
Banner: GK Films Corporation
Meera Jasmine-Lingusamy duo, after successfully teaming up together for 'Run', come together again in 'Sandai Kozhi', shortly set to hit the theaters. The film gives scope for Meera and Vishal to dominate the first and second half respectively. For Vishal it's his second release after 'Chellamey', and for director Lingusamy it's his fourth film after 'Anandam', 'Run' and 'Ji'. Title is named after the song from Aayutha Ezhuthu which also featured Meera Jasmine. The role of Vishal was originally scripted for Ajith Kumar. Vishal says that he worked hard for the role by taking courses in acting and dancing.
Playing the villain in the film is popular Malayalam actor and producer Lal, who'd played a dual role in the Vijaykanth-starrer 'Engal Anna'. Rajkiran plays the village chief.
A fight scene involving hero Vishal and Lal was picturised in Dindigul for seven days. The songs have been shot at locations in Australia, New Zealand and Chennai. An introduction song for Rajkiran was shot at Theni.
The soundtrack, composed by Yuvan Shankar Raja, teaming up for the first time with director N. Linguswamy, was released on 25 November 2005. It features 5 tracks, the lyrics of which were written by Pa. Vijay, Na. Muthukumar, Yuga Bharathi and Thamarai. Both the film score as well as the songs were appreciated and praised as outstanding with the song "Ennamo Nadakirathe" considered as the pick of the album.
The film was a commercial success grossing $3.5 million at the box office.
In 2015, Linguswamy announced that he would direct the sequel of Sandakozhi with Vishal again, which was shelved. However the project was revived in 2017 with Vishal confirming his presence in the sequel. Rajkiran and Meera Jasmine from the original has been retained in the sequel with additional new cast involving Keerthi Suresh and Varalaxmi.