San Carlos, officially the City of San Carlos, (Pangasinan: Siyudad na San Carlos/Binalatongan; Filipino: Lungsod ng San Carlos/Binalatongan), is a 3rd class city in the province of Pangasinan, Philippines. According to the 2015 census, it has a population of 188,571 people..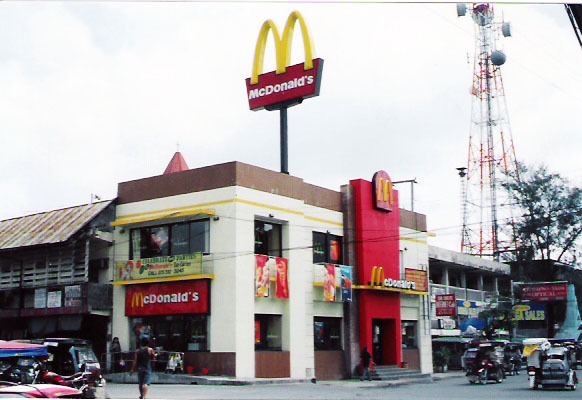 As the most populated city in Pangasinan and the entire Ilocos Region, it is situated in the central plains of the very heart of Pangasinan, its nearby neighbors are Lingayen, Binmaley, Calasiao, Santa Barbara, Malasiqui, Bayambang, Mangatarem, Urbiztondo and Aguilar with bordering Bugallon and Basista.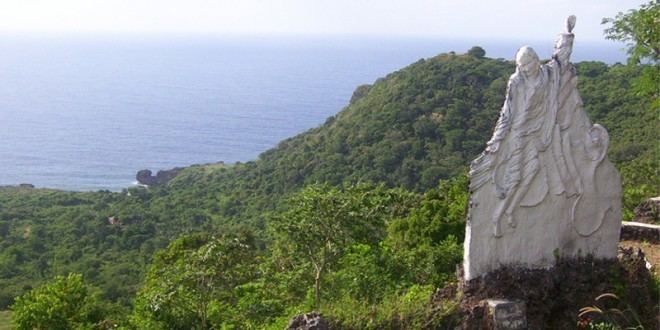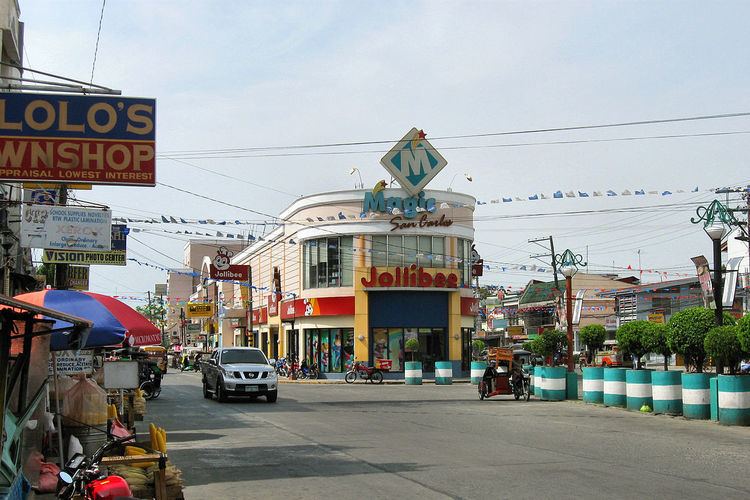 San Carlos City was once known as Binalatongan and is the capital of the Huangdom of Pangasinan, which also includes the present-day towns of Northern Tarlac, La Union, Benguet, Zambales, Nueva Ecija and Nueva Vizcaya. During that time, Pangasinan traded with Japan, China and other Southeast Asian empires and national entities and enjoyed full independence and prosperity.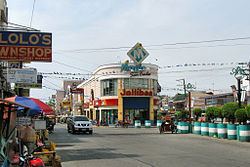 Murder charges were filed against Angelito Soriano, Cesar de Guzman (alias Kabesa) and 2 John Does on May 2, 2007, for the April 28, 2007, 10:15 p.m. assassination of San Carlos City Mayor Julian Resuello and his civilian aide inside the city plaza as he was shaking hands with the audience at the city plaza during the coronation night for the city fiesta queen during a fiesta ball.
City mayor Douglas Soriano was linked to the killing. Other wounded persons, aside from SPO1 Jaime Almonite and Resuello, are Jonathan dela Cruz, 34, civilian aide; Arwin Fermin, 29, bystander; Paolo Bino, 14, bystander; and Reyna Munoz, 9, bystander. Jojo Martinez, 41, died. Vice Mayor Julier Resuello assumed office. But the RTC dismissed the cases in January, 2012 for insufficiency of evidence.
The incumbent Mayor Julier Resuello and his younger brother Vice Mayor Joseres Resuello who were both re-elected in 2010 are challenged by former mayor Douglas Soriano and son, incumbent Councilor Lester Soriano in the 2013 elections.
San Carlos City is politically subdivided into 86 barangays.
Farming, inland fishing, commerce and trade, small-scale manufacturing, handicraft, pottery, fruit-raising, flour-making, and mango production are the principal products of San Carlos.
Interesting spots of the town include:
424-year-old Saint Dominic de Guzman Parish Church
Speaker Eugenio Perez Memorial Park
City Plaza
Quadricentennial Arch in Bolingit
Binalatongan Ruins in San Juan
Philippine Fruit Corporation at Barangay Pagal
On April 26, 2011, 86 barangays in San Carlos baked a 100-square-meter mango pie filling a gymnasium and set the Largest Mango Pie world record (400 sqm na mango pie, iniluto sa San Carlos City). Natives used 400 trays of mango pies (10 kilos each, P 400,000, in a 100-square-meter table and shared by more than 1,200). It highlights San Carlos City's Mango-Bamboo Festival 2011.
Notable bus companies with service to and from Manila include Five Star Bus Company, Dagupan Bus Company, Fermina Express, De Leon Express, Santrans, Victory Liner.
Jeepneys are available for commuters to access to its neighboring towns, like Calasiao and Malasiqui. Trycicles are also available for commuters to barrios and barangays.