Nationality

American




Name

Sami Gayle




Occupation

Actress




Role

Actress




Years active

2009–present




Height

1.63 m




Television

Blue Bloods






Born

January 22, 1996 (age 27) (

1996-01-22

)

Florida, United States




Movies and TV shows

Blue Bloods, Vampire Academy, Detachment, Stolen, The Congress


Similar People

Amy Carlson, Will Estes, Len Cariou, Bridget Moynahan, Marisa Ramirez




Profiles




Twitter
Actress sami gayle singer kaya stewart and more celebrities backstage for the bcbg fashion show
Sami Gayle (born January 22, 1996) is an American actress. She co-stars as Nicky Reagan-Boyle in the CBS series Blue Bloods.
Contents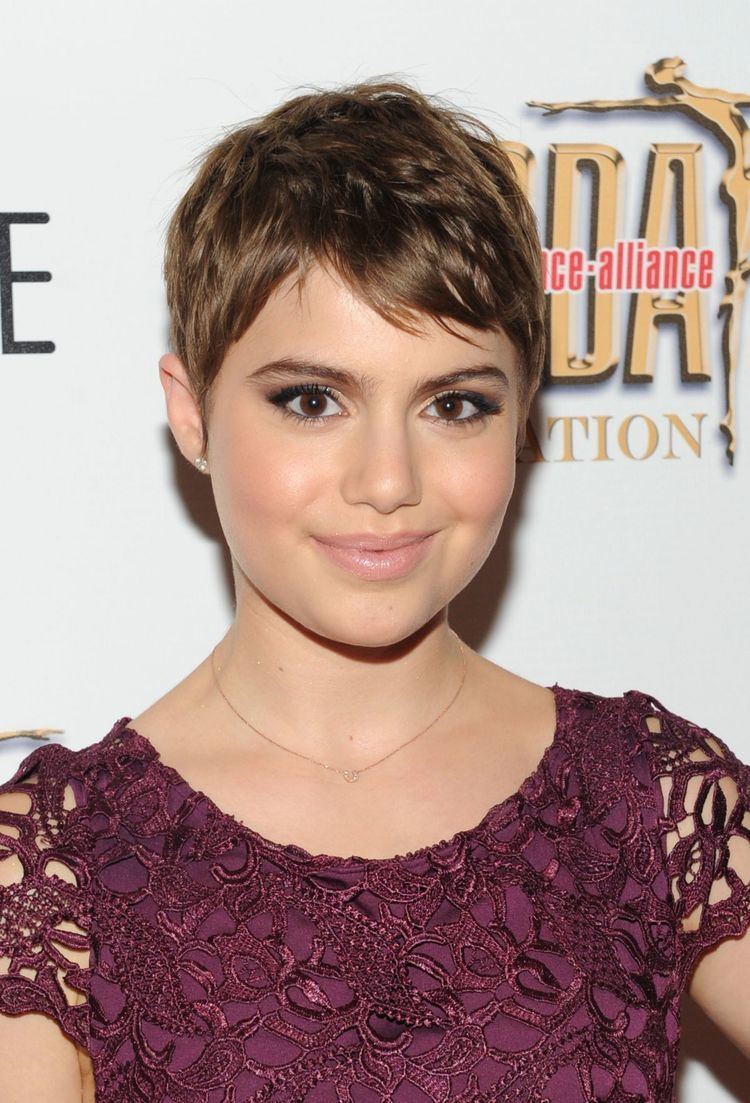 Celebrity short haircutting tutorial feat sami gayle
Early life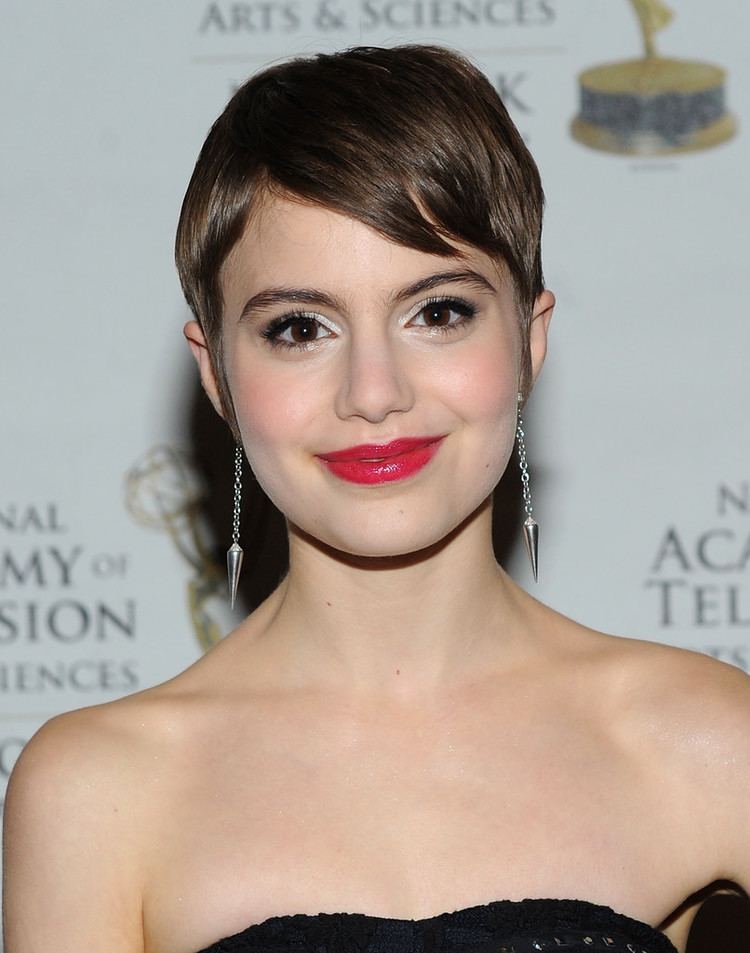 Gayle was born and raised in Weston, Florida. Her mother previously owned her own business and now works as her manager. Her father is an attorney. When she was 11, Gayle turned down a role for a Broadway musical to attend her brother's Bar Mitzvah.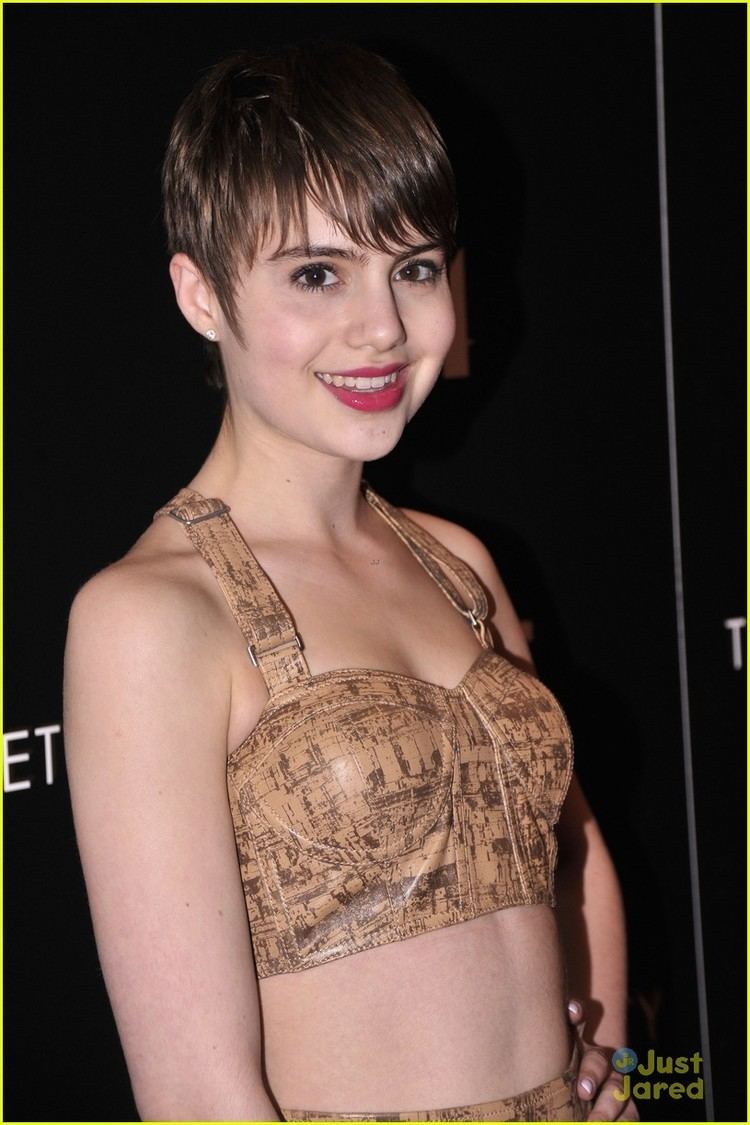 Gayle was home-schooled and followed Advanced Placement (AP) curriculums in all subjects. She was nationally ranked in Public Forum Debate and has received two bids to compete at the Tournament of Champions, putting her among the top debaters nationwide.
Career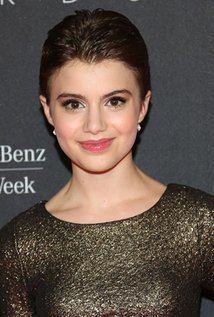 Gayle began her acting career as Baby June in the off-Broadway production of Gypsy starring Patti LuPone. She reprised her role when the production transferred to Broadway a few months later. She later co-starred in the off-Broadway plays Oohrah! at the Atlantic Theatre Company and MCC Theatre's Family Week under the direction of Jonathan Demme. Gayle was featured in the 2007 Broadway production of Dr. Seuss' How the Grinch Stole Christmas! The Musical.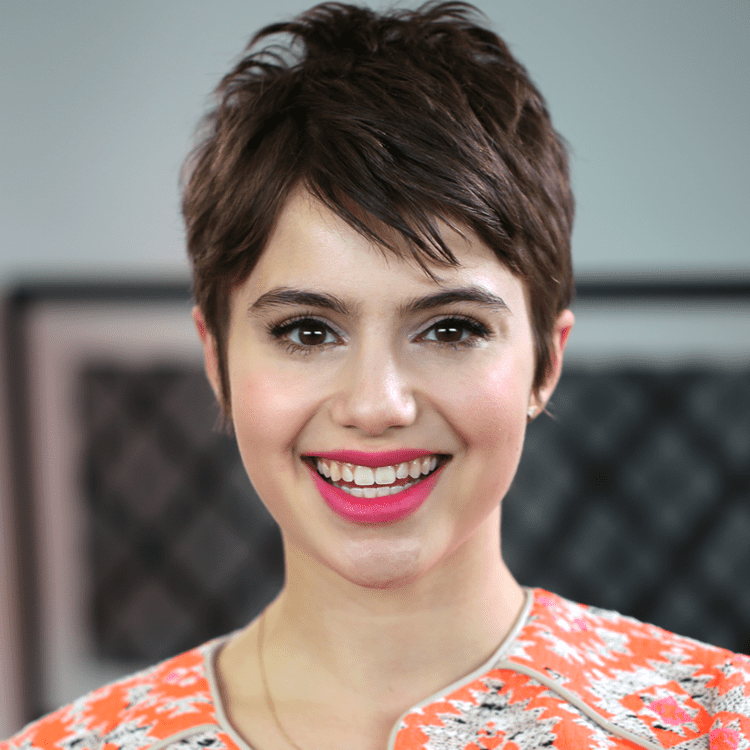 In addition to her role on Blue Bloods, Gayle guest starred on USA's Royal Pains and had a recurring role on the CBS soap opera As the World Turns. She co-starred in Detachment, directed by Tony Kaye and released in 2012. She also appeared in Stolen and The Congress. The former was released in 2012, and the latter in 2013. She co-starred in the 2014 film adaptation of Vampire Academy, as Mia Rinaldi.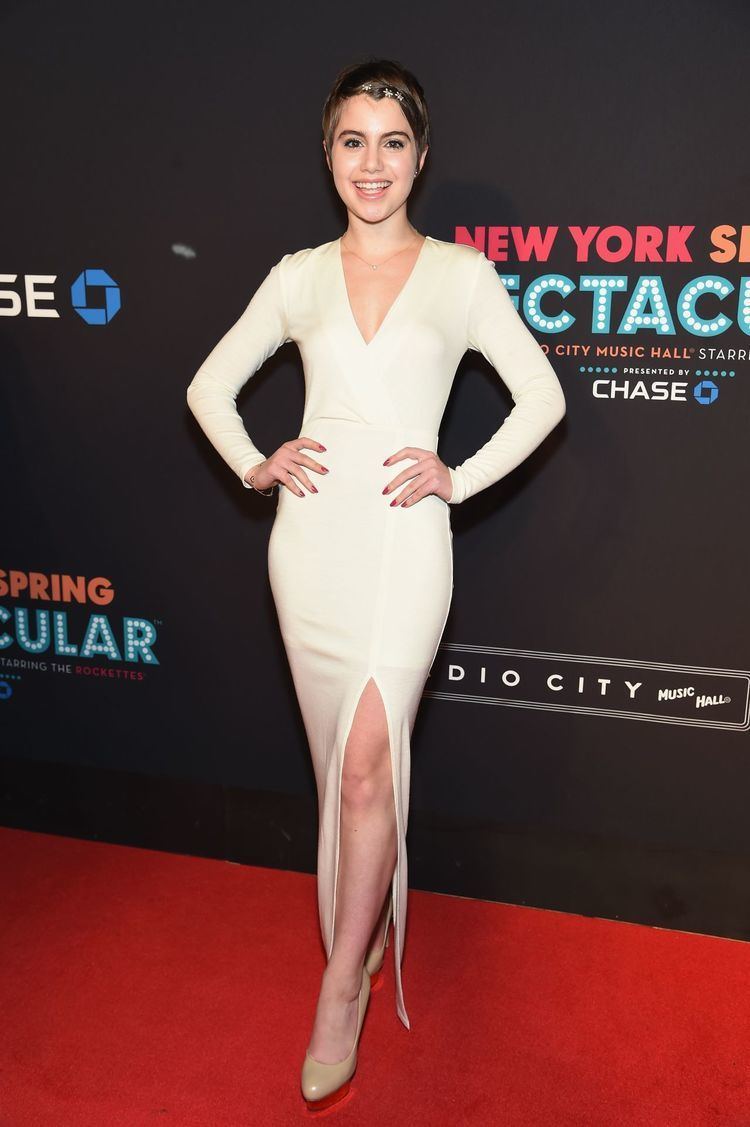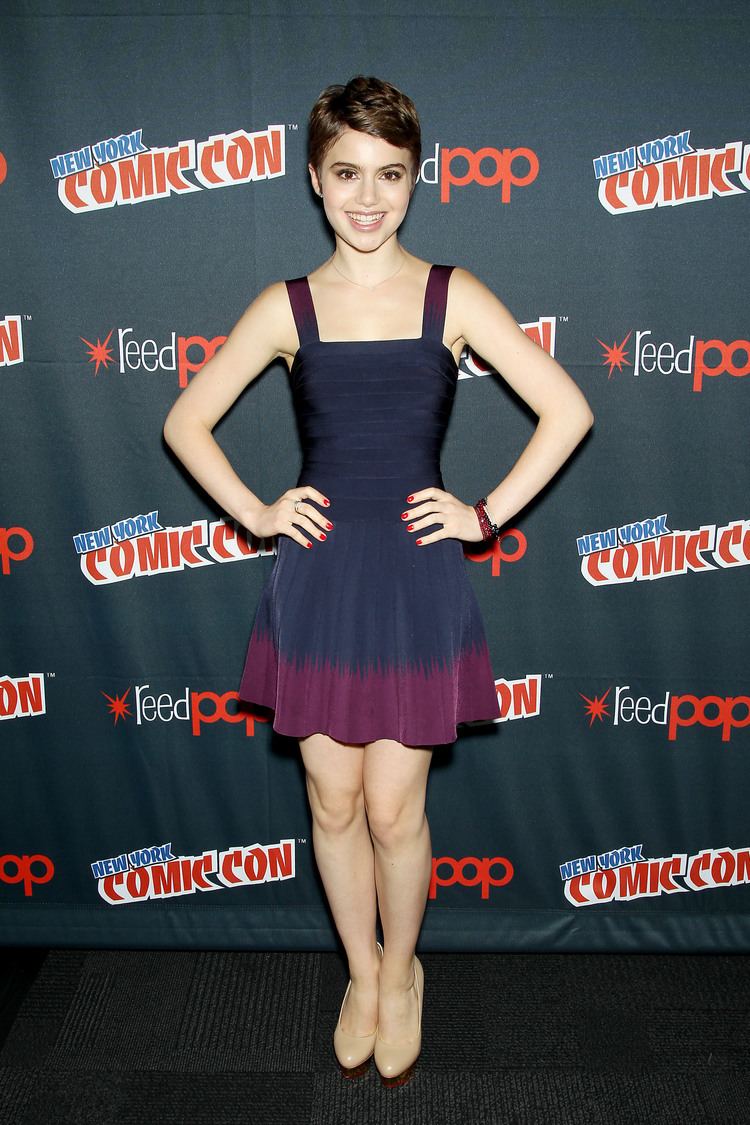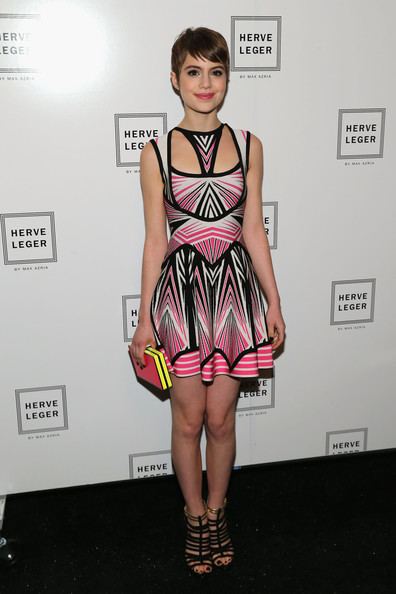 Filmography
Actress
2010
Blue Bloods (TV Series)
as
Nicky Reagan-Boyle / Nicky Boyle
- Forgive Us Our Trespassers (2023) - Nicky Reagan-Boyle
- Atonement (2020) - Nicky Reagan-Boyle
- Family Secrets (2020) - Nicky Reagan-Boyle (credit only)
- Hide in Plain Sight (2020) - Nicky Reagan-Boyle (credit only)
- The Puzzle Palace (2020) - Nicky Reagan-Boyle (credit only)
- The First 100 Days (2020) - Nicky Reagan-Boyle
- Vested Interests (2020) - Nicky Reagan-Boyle (credit only)
- Fog of War (2020) - Nicky Reagan-Boyle (credit only)
- Reckless (2020) - Nicky Reagan-Boyle (credit only)
- Where the Truth Lies (2020) - Nicky Reagan-Boyle (credit only)
- Careful What You Wish For (2020) - Nicky Reagan-Boyle (credit only)
- Bones to Pick (2019) - Nicky Reagan-Boyle (credit only)
- Grave Errors (2019) - Nicky Reagan-Boyle (credit only)
- Friends in High Places (2019) - Nicky Reagan-Boyle (credit only)
- Higher Standards (2019) - Nicky Reagan-Boyle (credit only)
- Glass Houses (2019) - Nicky Reagan-Boyle (credit only)
- The Price You Pay (2019) - Nicky Reagan-Boyle
- Another Look (2019) - Nicky Reagan-Boyle
- Behind the Smile (2019) - Nicky Reagan-Boyle
- Naughty or Nice (2019) - Nicky Reagan-Boyle
- The Real Deal (2019) - Nicky Reagan-Boyle
- Something Blue (2019) - Nicky Reagan-Boyle
- Identity (2019) - Nicky Reagan-Boyle
- Strange Bedfellows (2019) - Nicky Reagan-Boyle
- Common Enemies (2019) - Nicky Reagan-Boyle
- Rectify (2019) - Nicky Reagan-Boyle
- Two-Faced (2019) - Nicky Reagan-Boyle
- Past Tense (2019) - Nicky Reagan-Boyle
- Blues (2019) - Nicky Reagan-Boyle
- My Brother's Keeper (2019) - Nicky Reagan-Boyle
- Ripple Effect (2019) - Nicky Reagan-Boyle
- Milestones (2019) - Nicky Reagan-Boyle
- Disrupted (2019) - Nicky Reagan-Boyle
- Authority Figures (2018) - Nicky Reagan-Boyle
- Handcuffs (2018) - Nicky Reagan-Boyle
- Stirring the Pot (2018) - Nicky Reagan-Boyle
- By Hook or by Crook (2018) - Nicky Reagan-Boyle
- Trust (2018) - Nicky Reagan-Boyle
- Thicker Than Water (2018) - Nicky Reagan-Boyle
- Blackout (2018) - Nicky Reagan-Boyle
- Mind Games (2018) - Nicky Reagan-Boyle
- Meet the New Boss (2018) - Nicky Reagan-Boyle
- Playing with Fire (2018) - Nicky Reagan-Boyle
- My Aim Is True (2018) - Nicky Reagan-Boyle
- The Devil You Know (2018) - Nicky Reagan-Boyle
- Your Six (2018) - Nicky Reagan-Boyle
- Risk Management (2018) - Nicky Reagan-Boyle
- Friendship, Love, and Loyalty (2018) - Nicky Reagan-Boyle
- Close Calls (2018) - Nicky Reagan-Boyle
- Tale of Two Cities (2018) - Nicky Reagan-Boyle
- Legacy (2018) - Nicky Reagan-Boyle
- School of Hard Knocks (2018) - Nicky Reagan-Boyle
- Erasing History (2018) - Nicky Reagan-Boyle
- The Brave (2018) - Nicky Reagan-Boyle
- Second Chances (2018) - Nicky Reagan-Boyle
- Heavy is the Head (2017) - Nicky Reagan-Boyle
- Pain Killers (2017) - Nicky Reagan-Boyle
- Pick Your Poison (2017) - Nicky Reagan-Boyle (credit only)
- Common Ground (2017) - Nicky Reagan-Boyle
- Brushed Off (2017) - Nicky Reagan-Boyle
- The Forgotten (2017) - Nicky Reagan-Boyle
- Out of the Blue (2017) - Nicky Reagan-Boyle
- The Enemy Of My Enemy (2017) - Nicky Reagan-Boyle
- Ghosts of the Past (2017) - Nicky Reagan-Boyle
- Cutting Losses (2017) - Nicky Reagan-Boyle
- The Thin Blue Line (2017) - Nicky Reagan-Boyle
- Foreign Interference (2017) - Nicky Reagan-Boyle
- No Retreat, No Surrender (2017) - Nicky Reagan-Boyle
- Love Lost (2017) - Nicky Reagan-Boyle
- A Deep Blue Goodbye (2017) - Nicky Reagan-Boyle
- Shadow of a Doubt (2017) - Nicky Reagan-Boyle
- Hard Bargain (2017) - Nicky Reagan-Boyle
- Lost Souls (2017) - Nicky Reagan-Boyle
- In and Out (2017) - Nicky Reagan-Boyle
- The One That Got Away (2017) - Nicky Reagan-Boyle
- Not Fade Away (2017) - Nicky Reagan-Boyle
- Genetics (2017) - Nicky Reagan-Boyle
- Unbearable Loss (2016) - Nicky Reagan-Boyle
- Confessions (2016) - Nicky Reagan-Boyle
- Personal Business (2016) - Nicky Reagan-Boyle
- Guilt by Association (2016) - Nicky Reagan-Boyle
- Whistleblowers (2016) - Nicky Reagan-Boyle
- For the Community (2016) - Nicky Reagan-Boyle
- Mob Rules (2016) - Nicky Reagan-Boyle
- The Price Of Justice (2016) - Nicky Reagan-Boyle
- Good Cop Bad Cop (2016) - Nicky Reagan-Boyle
- The Greater Good (2016) - Nicky Reagan-Boyle
- Blowback (2016) - Nicky Reagan-Boyle
- The Extra Mile (2016) - Nicky Reagan-Boyle
- Down the Rabbit Hole (2016) - Nicky Reagan-Boyle
- Blast from the Past (2016) - Nicky Reagan-Boyle
- Town Without Pity (2016) - Nicky Reagan-Boyle
- Friends in Need (2016) - Nicky Reagan-Boyle
- Help Me, Help You (2016) - Nicky Reagan-Boyle
- Fresh Start (2016) - Nicky Reagan-Boyle
- The Road to Hell (2016) - Nicky Reagan-Boyle
- Stomping Grounds (2016) - Nicky Reagan-Boyle
- Cursed (2016) - Nicky Reagan-Boyle
- Back in the Day (2016) - Nicky Reagan-Boyle
- Flags of Our Fathers (2015) - Nicky Reagan-Boyle
- Hold Outs (2015) - Nicky Reagan-Boyle
- Unsung Heroes (2015) - Nicky Reagan-Boyle
- The Bullitt Mustang (2015) - Nicky Reagan-Boyle
- Rush to Judgment (2015) - Nicky Reagan-Boyle
- Backstabbers (2015) - Nicky Reagan-Boyle
- With Friends Like These (2015) - Nicky Reagan-Boyle
- All the News That's Fit to Click (2015) - Nicky Reagan-Boyle
- Absolute Power (2015) - Nicky Reagan-Boyle
- Worst Case Scenario (2015) - Nicky Reagan-Boyle
- The Art of War (2015) - Nicky Reagan-Boyle
- New Rules (2015) - Nicky Reagan-Boyle
- Payback (2015) - Nicky Reagan-Boyle
- Through the Looking Glass (2015) - Nicky Reagan-Boyle
- Bad Company (2015) - Nicky Reagan-Boyle
- Occupational Hazards (2015) - Nicky Reagan-Boyle
- In the Box (2015) - Nicky Reagan-Boyle
- Power Players (2015) - Nicky Reagan-Boyle
- The Poor Door (2015) - Nicky Reagan-Boyle
- Love Stories (2015) - Nicky Reagan-Boyle
- Home Sweet Home (2015) - Nicky Reagan-Boyle
- Baggage (2015) - Nicky Reagan-Boyle
- Sins of the Father (2015) - Nicky Reagan-Boyle
- Under the Gun (2014) - Nicky Reagan-Boyle
- Power of the Press (2014) - Nicky Reagan-Boyle
- Shoot the Messenger (2014) - Nicky Reagan-Boyle
- Most Wanted (2014) - Nicky Reagan-Boyle
- Loose Lips (2014) - Nicky Reagan-Boyle
- Excessive Force (2014) - Nicky Reagan-Boyle
- Burning Bridges (2014) - Nicky Reagan-Boyle
- Forgive and Forget (2014) - Nicky Reagan-Boyle
- Partners (2014) - Nicky Reagan-Boyle
- Exiles (2014) - Nicky Reagan-Boyle
- Above and Beyond (2014) - Nicky Reagan-Boyle
- Custody Battle (2014) - Nicky Reagan-Boyle
- Secret Arrangements (2014) - Nicky Reagan-Boyle
- Righting Wrongs (2014) - Nicky Reagan-Boyle
- Knockout Game (2014) - Nicky Reagan-Boyle
- Insult to Injury (2014) - Nicky Reagan-Boyle
- Open Secrets (2014) - Nicky Reagan-Boyle
- Manhattan Queens (2014) - Nicky Reagan-Boyle
- Unfinished Business (2014) - Nicky Reagan-Boyle
- The Bogeyman (2014) - Nicky Reagan-Boyle
- Ties That Bind (2013) - Nicky Reagan-Boyle
- Mistaken Identity (2013) - Nicky Reagan-Boyle
- Bad Blood (2013) - Nicky Reagan-Boyle
- Justice Served (2013) - Nicky Reagan-Boyle
- Drawing Dead (2013) - Nicky Reagan-Boyle
- Growing Boys (2013) - Nicky Reagan-Boyle
- Lost and Found (2013) - Nicky Reagan-Boyle
- The Truth About Lying (2013) - Nicky Reagan-Boyle
- To Protect and Serve (2013) - Nicky Reagan-Boyle
- The City That Never Sleeps (2013) - Nicky Reagan-Boyle
- Unwritten Rules (2013) - Nicky Reagan-Boyle
- This Way Out (2013) - Nicky Reagan-Boyle
- The Bitter End (2013) - Nicky Reagan-Boyle
- Devil's Breath (2013) - Nicky Reagan-Boyle
- Ends and Means (2013) - Nicky Reagan-Boyle
- Loss of Faith (2013) - Nicky Reagan-Boyle
- No Regrets (2013) - Nicky Reagan-Boyle
- Protest Too Much (2013) - Nicky Reagan-Boyle
- Quid Pro Quo (2013) - Nicky Reagan-Boyle
- Warriors (2013) - Nicky Reagan-Boyle
- Men in Black (2013) - Nicky Reagan-Boyle
- Inside Jobs (2013) - Nicky Reagan-Boyle
- Framed (2013) - Nicky Reagan-Boyle
- Front Page News (2013) - Nicky Reagan-Boyle
- Fathers and Sons (2013) - Nicky Reagan-Boyle
- Secrets and Lies (2012) - Nicky Reagan-Boyle
- Higher Education (2012) - Nicky Reagan-Boyle
- Nightmares (2012) - Nicky Reagan-Boyle
- Greener Grass (2012) - Nicky Reagan-Boyle
- Risk and Reward (2012) - Nicky Reagan-Boyle
- Scorched Earth (2012) - Nicky Reagan-Boyle
- Old Wounds (2012) - Nicky Reagan-Boyle
- Domestic Disturbance (2012) - Nicky Reagan-Boyle
- Family Business (2012) - Nicky Reagan-Boyle
- Mother's Day (2012) - Nicky Reagan-Boyle
- Collateral Damage (2012) - Nicky Reagan-Boyle
- Working Girls (2012) - Nicky Reagan-Boyle
- Some Kind of Hero (2012) - Nicky Reagan-Boyle
- No Questions Asked (2012) - Nicky Reagan-Boyle
- Reagan V. Reagan (2012) - Nicky Reagan-Boyle
- Women with Guns (2012) - Nicky Reagan-Boyle
- The Life We Chose (2012) - Nicky Reagan-Boyle
- Parenthood (2012) - Nicky Boyle
- Leap of Faith (2012) - Nicky Boyle
- The Job (2012) - Nicky Boyle
- The Uniform (2012) - Nicky Boyle
- Whistle Blower (2012) - Nicky Boyle
- Moonlighting (2011) - Nicky Boyle
- Thanksgiving (2011) - Nicky Boyle
- Lonely Hearts Club (2011) - Nicky Boyle
- Black and Blue (2011) - Nicky Boyle
- A Night on the Town (2011) - Nicky Boyle
- Innocence (2011) - Nicky Boyle
- Critical Condition (2011) - Nicky Boyle
- Friendly Fire (2011) - Nicky Boyle
- Mercy (2011) - Nicky Boyle
- The Blue Templar (2011) - Nicky Boyle
- Cellar Boy (2011) - Nicky Boyle
- All That Glitters (2011) - Nicky Boyle
- Model Behavior (2011) - Nicky Boyle
- To Tell the Truth (2011) - Nicky Boyle
- Age of Innocence (2011) - Nicky Boyle
- Dedication (2011) - Nicky Boyle
- My Funny Valentine (2011) - Nicky Boyle
- Hall of Mirrors (2011) - Nicky Boyle
- Family Ties (2011) - Nicky Boyle
- Little Fish (2011) - Nicky Boyle
- After Hours (2010) - Nicky Boyle
- Re-Do (2010) - Nicky Boyle
- Chinatown (2010) - Nicky Boyle
- Smack Attack (2010) - Nicky Boyle
- Officer Down (2010) - Nicky Boyle
2013
Hateship Loveship
as
Edith
2011
Royal Pains (TV Series)
as
Natalie
- A History of Violins (2011) - Natalie
2009
As the World Turns (TV Series)
as
Hayden Lawson
- Episode #1.13683 (2010) - Hayden Lawson
- Episode #1.13682 (2010) - Hayden Lawson
- Episode #1.13644 (2009) - Hayden Lawson
Producer
2018
Candy Jar (co-producer)
Soundtrack
2012
Blue Bloods (TV Series) (performer - 1 episode)
- The Life We Chose (2012) - (performer: "I Don't Need Anything But You" - uncredited)
Self
2018
Ok! TV (TV Series)
as
Self
- Episode #3.179 (2018) - Self
2014
The Talk (TV Series)
as
Self - Guest
- The Cast of "Blue Bloods" (2014) - Self - Guest
2013
Fashion News Live (TV Series)
as
Self
- Episode #11.20 (2013) - Self
2012
9th Annual Style Awards (TV Special)
as
Self
2011
Creating Characters (Video short)
as
Self
References
Sami Gayle Wikipedia
(Text) CC BY-SA