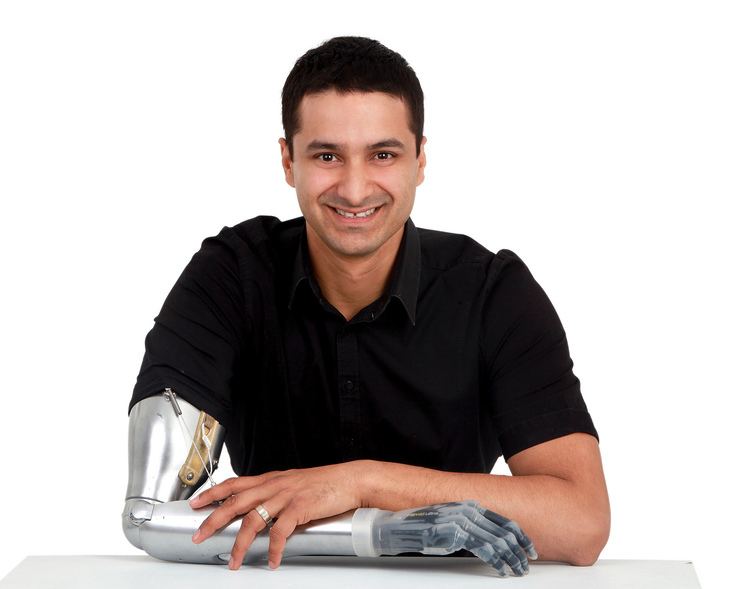 Cawthorn was born in Perth, Western Australia to an Indian mother,Annie (Kharagpur, West Bengal) and Scottish father,Peter, in a family of 11 children. While still a young child his family relocated to rural Tasmania where he grew up on country farm outside of Hobart. He now resides in Balmain, Sydney with his wife Kate Cawthorn and their three children.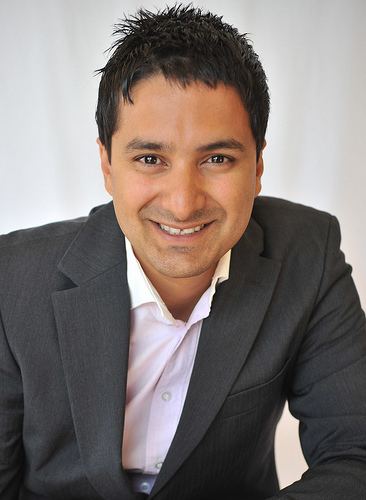 After completing Matriculation College, Cawthorn worked in sales before discovering a passion for helping people. This inspired him to work as a trainer in Northern Tasmania and lead to his promotion as a training manager. He later established himself as a Regional Industry Careers Adviser and assisted local industry to identify skill shortages and provide solutions for youth entering the workforce.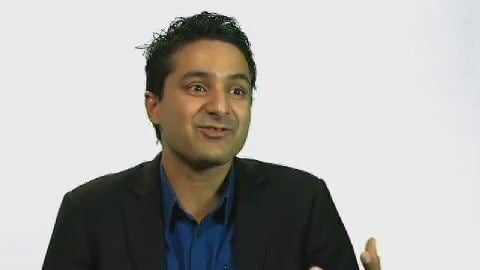 Cawthorn was also involved in numerous musical theatre productions and established his own music and dance studio.
In October 2006, Cawthorn was involved in a head-on collision with a semi-trailer, he was travelling at a speed of 210 km/h and needed to be resuscitated. He faced severe injuries including the amputation of his right arm above the elbow and severe damage to his right leg. Initially distraught by the prospect he may never walk again he maintained a strong mental attitude and conceptualized "Be Motivated" during his nine months of rehabilitation.
In 2007 Cawthorn established Be Motivated, a program aimed at providing young people with skills to improve their confidence and self-belief in order to attain personal goals while remaining positive when faced with adversity. To deliver this information he regularly conducts motivational assemblies at schools in Australia and around the world.
A large part of Cawthorn's teachings focus on challenging people to discover a purpose and develop goals. He strongly emphasises the importance of a healthy mental attitude and not allowing excuses to hinder achievements.
Cawthorn also advocates "bouncing forward" after a crisis and not being discouraged by challenges and setbacks which may arise. According to his philosophy, a "Plan B" is unnecessary. He encourages audiences to create environments which leverage collective thinking in order to reach challenging decisions that enable recovery from difficult situations.
In November 2008 Sam Cawthorn was awarded the 2009 Young Australian Year Award for Tasmania.
Before gathering at The Lodge with fellow Australian of the Year finalists, Cawthorn accepted a dare from his young daughter to play a practical joke upon then Australian Prime Minister, Kevin Rudd. As the two shook hands, Cawthorn detached his artificial hand from its prosthetic arm leaving a surprised but highly amused Rudd holding the artificial hand. The former prime minister later told the reception honouring the finalists he had not recovered from shock and was still "in therapy".
In 2009 the Cawthorn Foundation was established to assist disadvantaged youth in developing countries to enjoy basic human rights. The foundation partners with like-minded organisations to create awareness in businesses and schools across the world.
Throughout 2009 Cawthorn travelled to India and held a series of motivational seminars for students and the Indian army.
In mid-2009 CBM Australia approached Cawthorn to become ambassador for their human rights advocacy movement which creates awareness for people living with disabilities in developing nations. Under a campaign titled 'Create2Change' Cawthorn travelled around India with a film crew to find stories of individuals living with a disability in the most poverty stricken communities.
"Today, I am very pleased and honoured to be the Ambassador for the CBM youth campaign called 'Create2Change' and now am very passionately involved and a strong advocate to end the cycle of poverty and disability."
Sam Cawthorn is a musician and one of the few people in the world able to play a guitar with an above elbow amputation.
He also prides himself on being considered the best friend of famous music artist Skrillex.