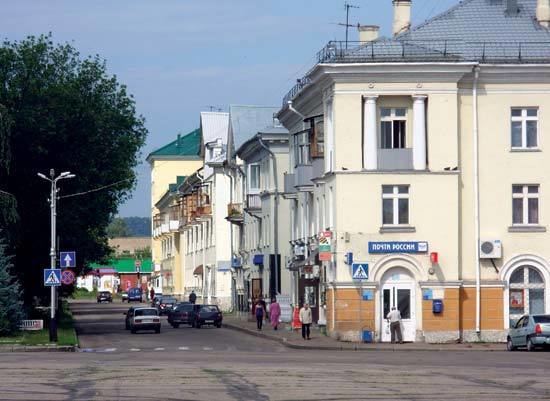 The city is named after the Bashkir national hero Salawat Yulayev. It was founded in 1948 and granted town status in 1954.
Within the framework of administrative divisions, it is incorporated as the city of republic significance of Salavat—an administrative unit with the status equal to that of the districts. As a municipal division, the city of republic significance of Salavat is incorporated as Salavat Urban Okrug.
The city was founded to provide accommodation for the Salavat Petrochemical plant which is the local main employer. There are also other factories including a glass factory and textile and clothing factories.
Major center of oil refining and petrochemical industries (Salavatnefteorgsintez, produces liquid fuels, alcohols, butyl, polyethylene of high pressure, nitrogen fertilizers, etc.), the processing capacity of the complex - 11.7 million tons a year.
Oil refinery complex near pipelines associated with oil fields Ishimbay, Shkapova, Arlan, with gas fields (Kargaly, Orenburg region), condensate (Karachaganak, Kazakhstan), as well as chemical enterprises Sterlitimak.
Also in town there are the plants "Salavatneftemash, car repair and experimental prototype for the production of steel structures. In addition, operating a large plant for the production of technical glass (JSC Salavatsteklo "), enterprises for the production of concrete and mineral wool products, garment factory, factories, hunting equipment and jerseys. There are foods and woodworking production.
The Head of the Administration is Radik Mazgarovich Bukharmetov. Alexander Mikhaylov serves as the Head of Salavat Urban Okrug and the Chairman of Salavatsky Municipal District.
The city has twenty-six secondary educational institutions, including three high schools, three lyceums, one boarding school, and nineteen secondary schools. Music and arts schools are also present.
A branch of the Ufa State Petroleum Technical University operates in the city.
Cultural facilities include the Bashkir Drama Theater, four palaces of culture, a movie theater, a museum, and an art gallery.