9.2

/

10

Alchetron

9.2

Rate This











Release date

13 September 1988 (Toronto Film Festival)

Songs

Main Titles




Cast

Hansa Vithal

(Manju Golub),

Chanda Sharma

(Sola Saal),

Raghuvir Yadav

(Chillum),




Similar movies

Lucy

,

Blood

,

Irreversible

,

Knock Knock

,

The Wolf of Wall Street

,

Fish Tank



Salaam bombay official trailer 1 raghuvir yadav movie 1988 hd
After destroying his older brothers motorbike in retaliation for his constant bullying, 11-year-old Krishna (Shafiq Syed) is sent to a traveling circus to earn money to pay for the bikes repairs, but soon winds up in the streets of Bombays poorest slums. There, he befriends the drug dealer Chillum (Raghubir Yadav) and the beautiful young prostitute Sola Saal (Chanda Sharma), while trying to make enough money at a neighborhood tea stall to repay his debt to his family.
Contents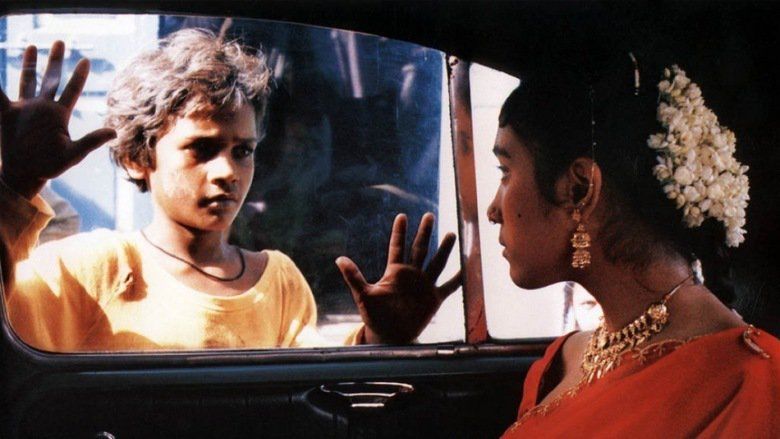 Salaam Bombay! (Greetings Bombay!) is a 1988 Hindi film directed by Mira Nair, and screenwritten by her longtime creative collaborator, Sooni Taraporevala. The film chronicles the day-to-day life of children living on the streets of Bombay. It won the National Film Award for Best Feature Film in Hindi, the National Board of Review Award for Top Foreign Film, the Golden Camera and Audience Awards at the Cannes Film Festival, and three awards at the Montreal World Film Festival. The film was Indias second film submission to be nominated for the Academy Award for Best Foreign Language Film. The film was among the list of "The Best 1,000 Movies Ever Made" by the New York Times.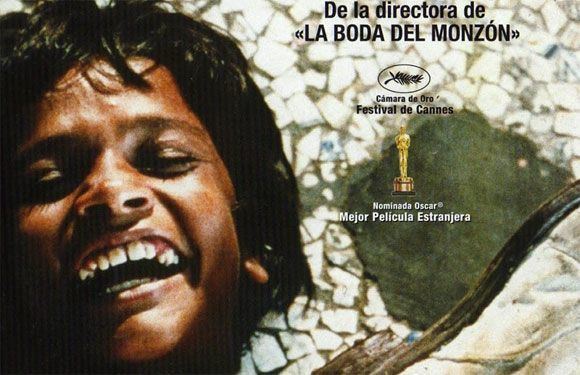 Before Slumdog Millionaire came Salaam Bombay!, Mira Nair's Oscar-nominated drama tells the moving story of life on the streets of Bombay as seen through the eyes of Chaipu, a twelve-year-old boy living rough in the city.
Plot summary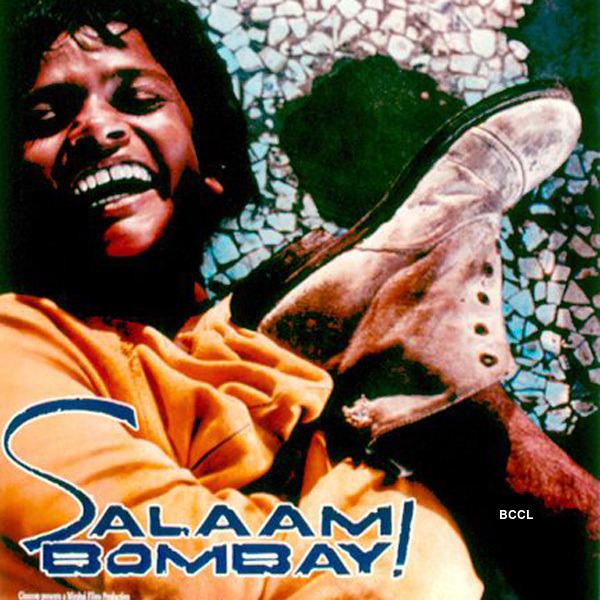 Before the start of the film, Krishna has set fire to his bullying elder brothers motor-bike. This has landed him in big trouble with his mother. She has taken him to the nearby Apollo Circus and told him that he can only come home when he earns 500 rupees to pay for the damaged bike, Krishna agrees and works for the circus.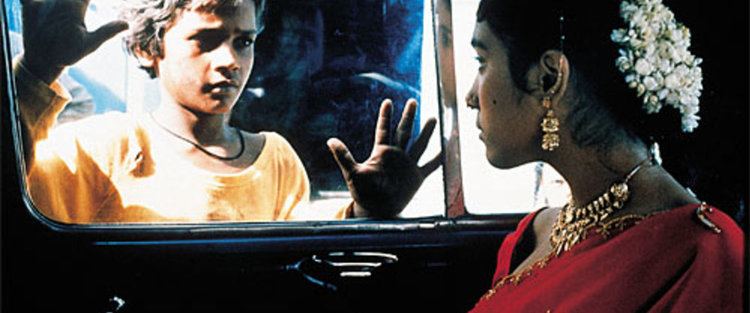 The film begins as the circus is packing up to move on, his boss asks him to run an errand, when Krishna returns, he finds that the circus has left. Alone, with nowhere to turn, and without the money to repay his mother, he travels to the nearest big city, Bombay. As soon as he arrives, he is robbed of his few possessions. He follows the thieves, befriends them, and ends up in the citys notorious red-light area of Falkland Road, near the Grant Road Railway Station.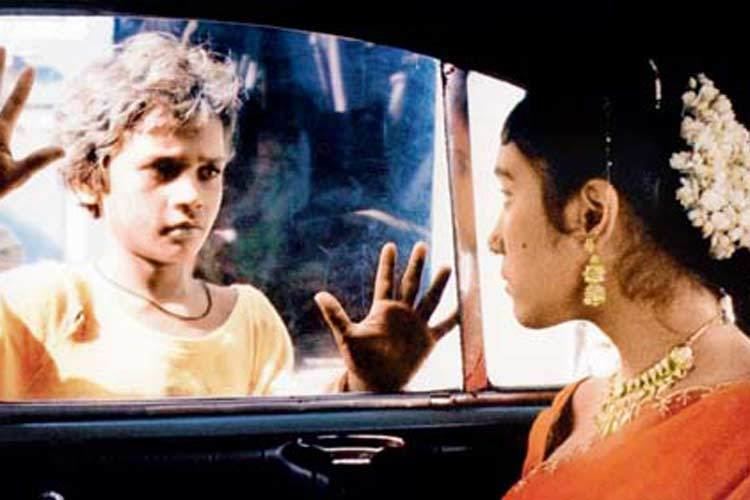 One of the thieves, Chillum, a drug pusher and addict, helps Krishna get a job at the Grant Road Tea Stall. Baba a local drug dealer employs people like Chillum who are addicted to his drugs. His wife is also a prostitute and they have a daughter. Babas wife is annoyed that she has to raise her daughter in such an environment, Baba having earlier promised to start a new life elsewhere, a promise which Baba cannot, or has no intention of fulfilling.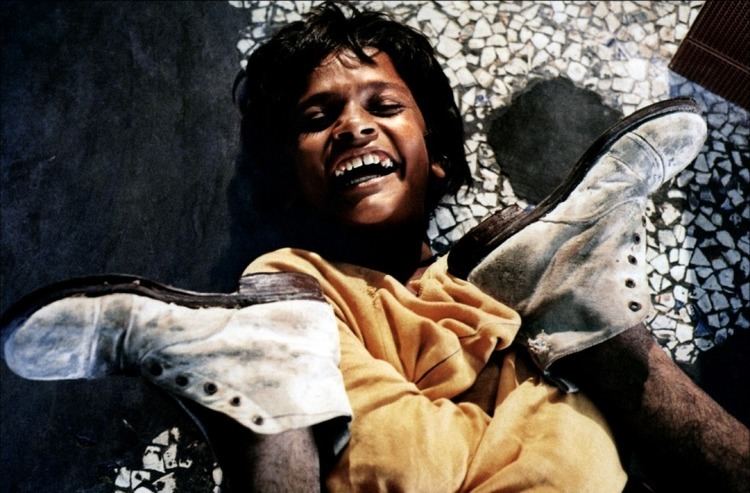 Krishna gets a new name, "Chaipau", and learns to live with it. His goal is still to get the money he needs to return home to his mother, but he soon finds out that saving money in his surroundings with the people near him is next to impossible. To make matters worse, he has a crush on a young prostitute named Sola Saal. He sets fire to her room and attempts to escape with her, but the two are caught. Sola Saal who has been brought forcefully into the business is very adamant. The madam of the house ask Baba to break her into the business, which Baba agrees to do for her.
The fire gets Krishna a severe beating, and he loses his job. He works odd jobs to feed himself and look after Chillum, who cant live without drugs. To get more money, Krishna and his pals rob an elderly Parsi man by breaking into his house in broad daylight. Chillum dies and the 300 rupees Krishna has saved is stolen.
One night while returning home from work, the boys and Babas daughter are apprehended by the police and taken to a juvenile home. Eventually, Krishna escapes and goes back to his world. He finds a new recruit in Babas drug business has taken Chillums place and name. Babas wife is told that the autorities will not release their daughter, because the mother is a prostitute. Krishna meets Sola Saal and tries to convince her to run away with him. Here she reveals that she is charmed by Baba and not interested in Krishna, she is driven away to service her first client. In a fit of rage Krishna goes and kills Baba, returning to his life of drug-pushers, pimps and prostitutes, still nurturing his dream of one day returning to his mother.
Cast
Shafiq Syed - Krishna alias Chaipau
Hansa Vithal - Manju
Chanda Sharma - Sola Saal
Raghuvir Yadav - Chillum
Anita Kanwar - Rekha
Nana Patekar - Baba
Irrfan Khan - Letter Writer
Raju Bernad - Keera
Chandrashekhar Naidu - Chungal
Sarfuddin Quarrassi - Koyla
Mohanraj Babu - Salim
Sanjana Kapoor - Foreigner reporter
Production
Most of the young actors who appeared in Salaam Bombay! were actual street children. They received dramatic training at a special workshop in Bombay before they appeared in the film. In 1989, director Mira Nair established an organization called the Salaam Baalak Trust, to rehabilitate the children who appeared in the film. Most of them were eventually helped. The Trust is still in existence, and now lends support to street children in Bombay, Delhi and Bhubaneshwar. Shafiq Syed, who played the role of Krishna in the movie now earns his living as an autorickshaw driver in Bangalore.
Won
1988: Audience Award, Cannes Film Festival
1988: Golden Camera, Cannes Film Festival
1988: National Film Award for Best Feature Film in Hindi
1988: National Film Award for Best Child Artist: Shafiq Syed
1988: National Board of Review Awards: Top Foreign Film
1988 : Lilian Gish Award Excellence in Feature Film, Los Angeles Women in Film Festival (tied with Elysium)
1988: Jury Prize, Montreal World Film Festival (tied with The Dawning)
1988: Most Popular Film, Montreal World Film Festival
1988: Prize of the Ecumenical Jury, Montreal World Film Festival
Nominated
1989: Academy Award for Best Foreign Language Film
1990: BAFTA Film Award Best Film not in the English Language
1989: Cesar Award for Best Foreign Film (Meilleur film etranger)
1990: Filmfare Best Director Award
1989: Golden Globe Award for Best Foreign Language Film
Songs
Main Titles (3:22)
Chaipaus Theme (1:24)
The Entry of Solasaal (1:33)
Chick Melody (0:55)
Mera Naam Chin Chin Choo (3:25)
Chillums Theme (4:58)
Manjus Theme (1:11)
Chaipaus Theme (0:56)
Street Children Sing a Ballad of Lost Promises (1:55)
Souls of Dead Children Floating (1:12)
Escape From the Chiller Room (original version) (2:13)
Baba Kisses Solasaal (1:21)
Farewell to Manju (2:25)
Chaipau Helps Chillum Across the Tracks (1:16)
The Funeral Procession (4:32)
Chaipau Sets Fire to Solasaals Bed (1:14)
Solasaals Theme (1:02)
Escape From the Chiller Room (Film version) (2:55)
Aartis for the Ganpati Festival: A Medley (2:19)
Chaipau Alone (2:22)
End Credit Music (3:22)
Box office
Salaam Bombay! earned $2,080,046 in the United States and Canada.
References
Salaam Bombay! Wikipedia
(Text) CC BY-SA
Salaam Bombay! IMDb
Salaam Bombay! Roger Ebert
Salaam Bombay! Rotten Tomatoes
Salaam Bombay! Amazon.com
Salaam Bombay! themoviedb.org