Years active

April 2010 (2010-04)–present

Albums

Sakura Gakuin 2010-nendo: Message

Members

Sara Kurashima, Yamaide Aiko,

Mirena Kurosawa

, Momoko Okazaki, Soyoka Yoshida




Profiles



Sakura Gakuin (さくら学院?, lit. Cherry Blossom Academy) is a Japanese idol girl group formed in 2010 by the Amuse talent agency. The group typically contains between 10 and 12 members at a time who fall between the ages of 10 and 15.
Contents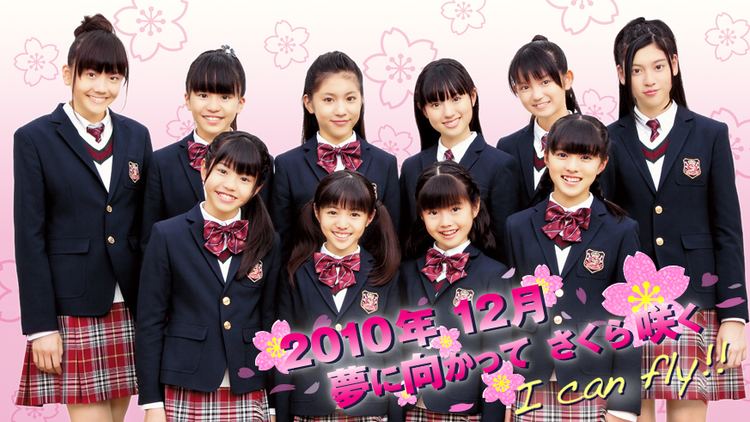 Sakura Gakuin employs a line-up changing system in which older members leave the group and new members join each year. Since the group's theme is that of an elementary and junior high school, when a member graduates from junior high, she leaves Sakura Gakuin as well, during a ceremony the group holds around the end of the Japanese school year in which these members "graduate". The group releases a video of this ceremony annually, as well as a yearly album.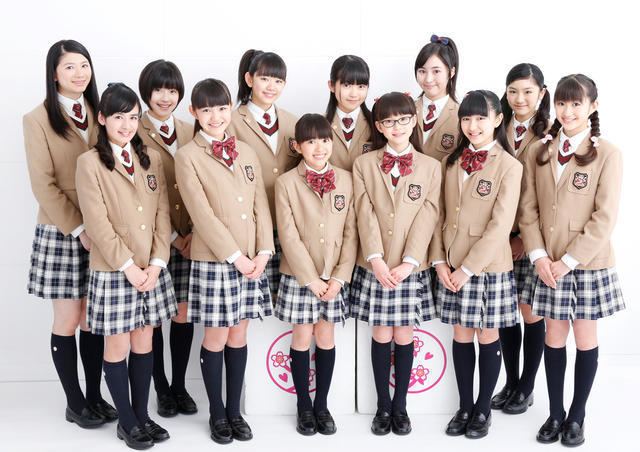 sub espa ol sakura gakuin 2014 nendo class test
2010

The group Sakura Gakuin was created in April 2010 by the talent agency Amuse. In August, the group participated in the Tokyo Idol Festival (TIF) 2010. This was the year when the event was held for the first time. In October 2010, a unit called Twinklestars, consisting of seven girls, was formed. In November, Twinklestars released their first single "Dear Mr.Socrates", which was sold only at live venues. Sakura Gakuin held its first solo event on November 28, 2010. On December 12, 2010, the group released its major debut single "Yume ni Mukatte / Hello! Ivy".
2011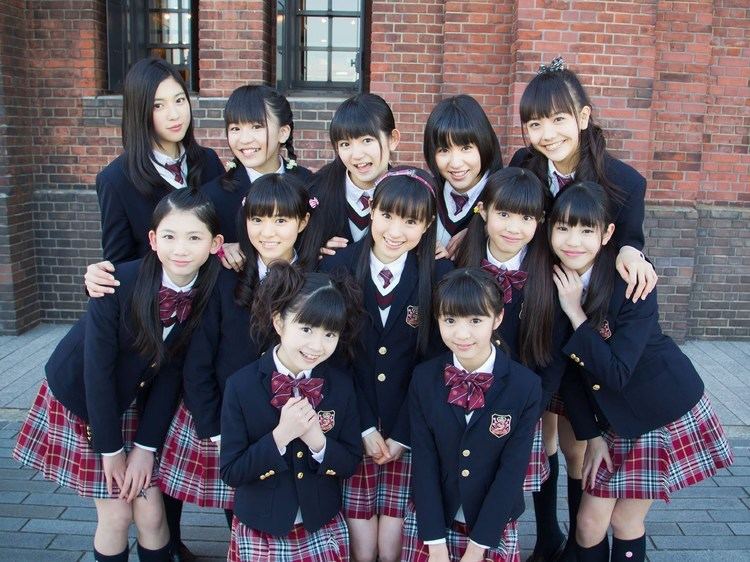 Sakura Gakuin's first album, Sakura Gakuin 2010 Nendo: Message, was scheduled to appear on March 23, 2011, but it was postponed until April 27 due to the March 11 earthquake and tsunami. On May 30, came the announcement that Twinklestars were to have a new single, titled "Please! Please! Please!", out on the 6th of July. In August, Sakura Gakuin took part in the Tokyo Idol Festival for the second time. On October 23, 2011, at an event held in Tokyo, it was announced that the group's second single would be called "Verishuvi" and it would be released on December 21 through Universal Music. The new song was performed for the first time exactly one month later, on November 23.
2012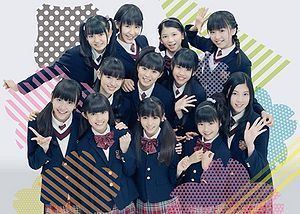 Sakura Gakuin's third single, "Tabidachi no Hi Ni", was released on February 15, 2012, debuting at number 6 in the Oricon Daily Singles Chart for February 14. Three of the members, Ayami, Ayaka, and Airi, graduated from Sakura Gakuin in April 2012, and three new members—Yunano, Saki and Mariri—were transferred into the group in May 2012. In August 2012, TIF uploaded the schedule for their festival (August 4, 2012 / August 5, 2012), and it was revealed that a new Sakura Gakuin unit would be performing at the Sky Stage on the 4th; on the following day, Sakura Gakuin released news of the new unit—a tennis club consisting of 4 members with Nene Sugisaki being the leader of the unit. On September 1, 2012, the science club was officially revealed as another new unit. On October 1, 2012, it was announced that the science club (Kagaku Kyumei Kikoh Logica?) would release their first single, "Science Girl ▽ Silence Boy" (サイエンスガール▽サイレンスボーイ), on November 21, 2012. On October 6, 2012, it was announced that Babymetal would be releasing their first major single, "Ijime, Dame, Zettai" on January 9, 2013. It was released in four different versions: three limited versions, "I" ,"D", and "Z", and a regular version.
2013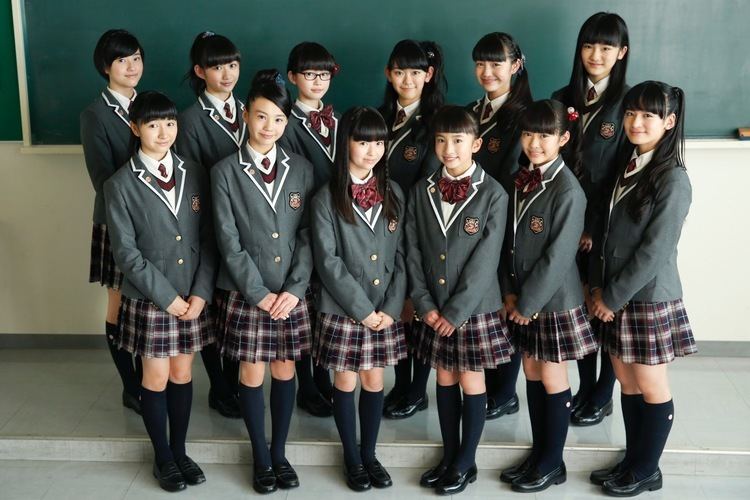 Sakura Gakuin released their fifth single, "My Graduation Toss", on February 27, 2013, and the 2012 album on March 13, 2013. The group held the 2012 Graduation Concert The Road to Graduation Final: Sakura Gakuin 2012 Nendo Sotsugyō (The Road to Graduation Final ~ さくら学院 2012年度 卒業~?, "The Road to Graduation Final: Sakura Gakuin 2012 School Year Graduation") for fellow member Suzuka Nakamoto at Tokyo International Forum on March 31, 2013. After sending fellow members Suzuka and Mariri, the group started their new school semester on May 5, 2013 at Shibuya Cultural Center Owada with two new members and their new uniform. The group later released their first single of 2013, "Ganbare!!", which ranked 6th on the Oricon Weekly Chart.
2014
Sakura Gakuin later released their seventh single, "Jump Up: Chiisana Yūki", and fourth DVD, "Sakura Gakuin Festival 2013: Live Edition" on February 12, 2014. "The Road to Graduation 2013 Final ~ さくら学院 2012年度 卒業~" was held at Shibuya Public Hall, where Marina, Raura, Nene and Hinata, the last of the original eight members, gave their farewells to the fans and remaining eight members. The group later welcomed two new members, Sara Kurashima and Megumi Okada, in May 2014, bringing the total to ten members.
2015
In March 2015, the group held a graduation concert at which Moa Kikuchi, Yui Mizuno, Hana Taguchi, and Yunano Notsu bid goodbye to the fans and remaining six members. On May 6, six new members joined the group, bringing the total to twelve members. At the same time, Rinon Isono was appointed as the fifth Student Council President. The remaining two Year 3 members, Saki Ooga became the Education Chairman, while Saki Shirai was appointed as the third Talk Chairman.
2016
March 2016 marked the departure of Saki Ooga, Saki Shirai and Rinon Isono, although in May of the same year Momoe Mori, Tsugumi Aritomo and Yuzumi Shintani transferred in. 2016 also marked the departure of the "beige" uniforms, instating a dark gray one in its place, and the promotion of Sara Kurashima to Class President, Aiko Yamaide to Vice-President and Mirena Kurosawa to MC Chairman
Members
As of March 25, 2017, the group consists of the following ten members.
Subgroups
An italicized English name in the "club" column denotes that the group in question is presently known to be defunct.
DVD singles
"Heart no Hoshi" (

ハートの地球

, "Heart Earth") (October 22, 2014 (

2014-10-22

), Universal Music Japan)
"Aogeba Tōtoshi: from Sakura Gakuin 2014" (

仰げば尊し 〜from さくら学院 2014〜

) (March 4, 2015 (

2015-03-04

), Universal Music Japan)
"School Days -2015-" (

School days -2015-

) (December 8, 2015 (

2015-12-08

)) (sold only at live venues and online)
Singles
"Dear Mr. Socrates" (

Dear Mr.Socrates

) (November 28, 2010 (

2010-11-28

)) (sold only at live venues and online)
"Please! Please! Please!" (

プリーズ!プリーズ!プリーズ!

) (July 6, 2011 (

2011-07-06

), Goflag/Avex Marketing)
DVD singles
"Dear Mr. Socrates" (

Dear Mr.Socrates

) (January 26, 2011 (

2011-01-26

)) (sold only at live venues and online)
DVD singles
"Doki Doki ☆ Morning" (

ド・キ・ド・キ☆モーニング

) (October 22, 2011 (

2011-10-22

), Juonbu Records (Toy's Factory))
Singles
"Science Girl ▽ Silence Boy" (

サイエンスガール▽サイレンスボーイ

) (November 21, 2012 (

2012-11-21

), Universal Music Japan)
Songs
My Graduation TossSakuragakuin 2012Nendo -My Generation- · 2013
Heart No HoshiSakura Gakuin 2014 Nendo -Kimi ni Todoke- · 2015
TabidatinohiniSakura Gakuin 2011-nendo: Friends · 2012

References
Sakura Gakuin Wikipedia
(Text) CC BY-SA