Actress sajitha madathil about malayalam film ilamveyil
Sajitha Madathil is an Indian film and theatre actress. Her performance in Joy Mathew's feature film Shutter (2012) won her the State film award for best second actress. She is Deputy Secretary of the Sangeet Natak Akademi New Delhi(Academy of Music and Dance, India), an autonomous body under the Ministry of Culture, Government of India. She appeared in the feature films Shutter in 2012, in Adimadhyantham (Beginning, Middle and End) in 2011, and in Shalini Usha Nair's feature film Akam (The Interior) in 2011.
Contents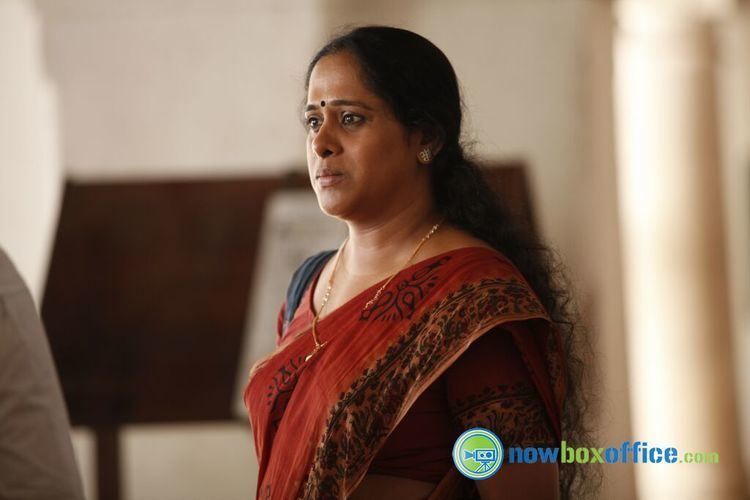 Onnum onnum moonu ep 132 with thesni khan sajitha madathil mazhavil manorama
Career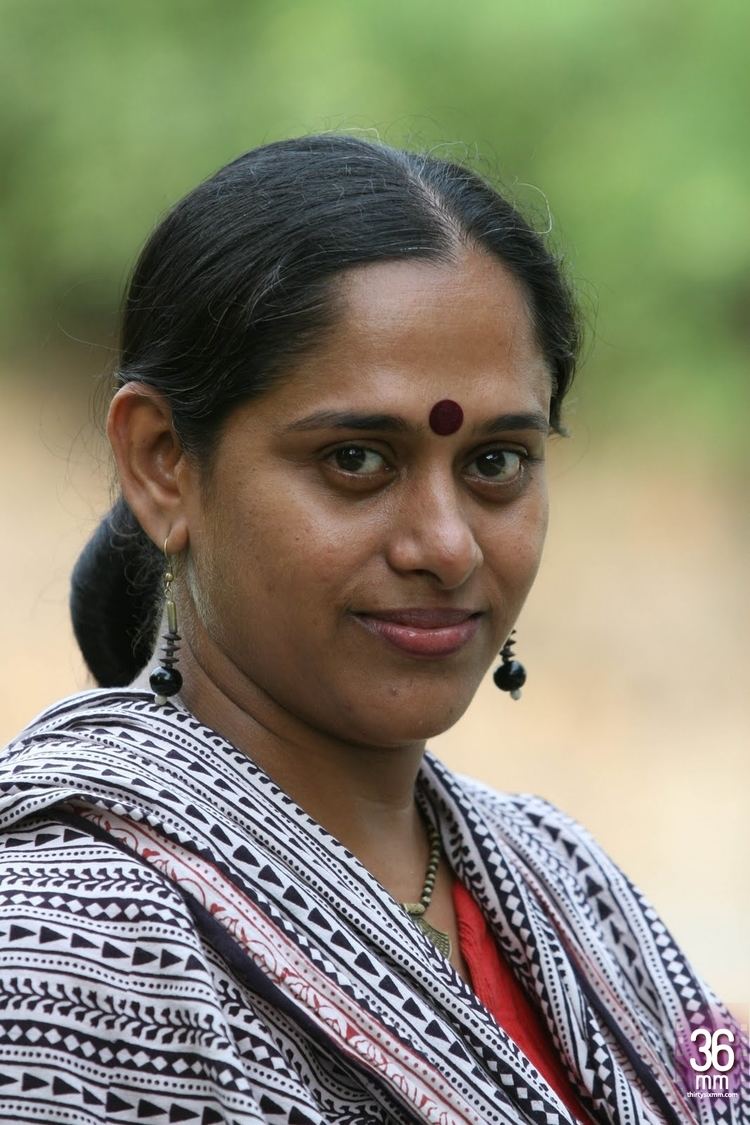 Sajitha Madathil was working as Deputy Secretary, Sangeet Natak Akademi New Delhi(Academy of Music and Dance, India, an autonomous body under the Ministry of Culture, Government of India) till 2014. She has also worked as the Deputy Director, Kerala Chalachithra Academy(Academy of Motion Pictures, Kerala State), Documentation Officer/Documentary Producer, Other Media Communications, New Delhi and Producer, Kairali TV, India. She is also a Lecturer cum theatre expert at National Institute of Integrated learning and management, New Delhi.
Activism
Madathil was initiated into theatre through the street plays (Kala Jatha)of Kerala Sasthra Sahithya Parishad (KSSP) and performances for various women's groups in Kerala, India. KSSP is the renowned social and people's science movement in Kerala that propagates its vision and ideas through theatre. KSSP is the recipient of Right Livelihood Award. She has been active in the Malayalam (Kerala) theatre and feminist discourse for more than a decade. Sajitha Madathil is one of the founders of Abhinethri (Actress), the first women's theatre group in Kerala, formed to explore the potential and possibilities of women's expressions.
Theater production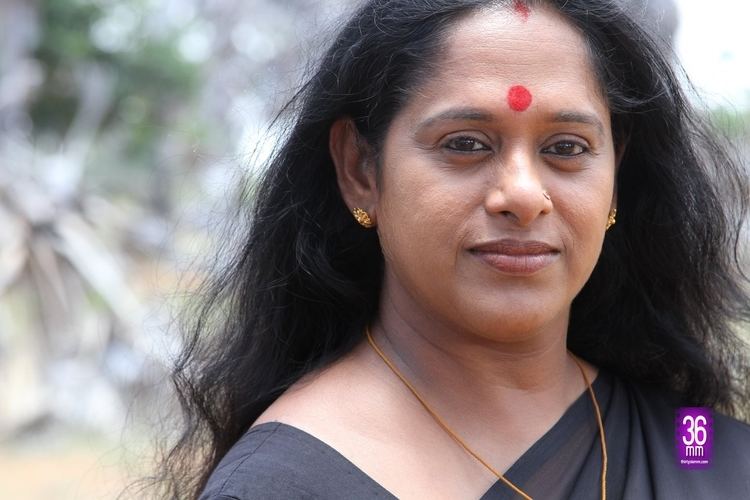 Madathil has actively working in Kerala Theatre from 1987 onwards. She participated in more than 20 productions as an actress, and also directed two solo performance and wrote 3 plays, Matsyaganddhi, Chanki Chankaran Family reality Show and Mother's Day. Her main Play Productions she participated as an actress are:
Muditheyyam(1991)
Aashad ki Ek Din (1993)
Radha (1994)
Bharatavakyam (1994)
Chirakadiyochakal (1995)
Beauty Parlour (1999)
Matsyaganddhi (2002)
Guardians of the Deep (2002)
Water Play (2002)
Mathilukal (2008)
Spinal Code(2010)
TV/Video productions
Madathil worked as a producer in Kairali TV, a Malayalam Satellite Channel, from 2000 to 2002. During this tenure, conceived, co-ordinated and directed 75 episodes of a weekly magazine titled Penmalayalam (Malayali Women) on women's issues and performance tradition. She received Three state awards for Documentary Making. For Public Relations Department, Government of Kerala she directed a documentary on P K Medini—Maattathinte pattukari (The Minstrel of Change) in 2011 with duration of 42min.
Publication
Madathil is actively writing on Kerala theater for last few years. She received Kerala Sangeet Natak Akademi Award for Best book of the year for her first book on Theatre history of Women in Malayalam Theatre, 2010. Now she is working on a book on women's intervention in three performing art forms of Kerala under the fellowship of Indian Foundation for Arts (IFA) She publish articles in her blog http://matsyaganddhi.blogspot.com/ Aranginte Vakabedangal, (Shaded of Theatre) Kottayam: DC Books, 2012, Malayala Nadaka Sthree Charithram, (Women's theatre history) Kozhikode: Mathrubhumi Publishing House, 2010. M K Kamalam, A Biography Kerala Sangeeta Nataka Academy, 2010. And " Matsyaganddhi" screen play in the Anthology of Screen Plays .New Delhi: Oxford University Press, 2004 are her published works.
Awards
Kerala State Film Award for Second Best Actress for acting in Movie "Shutter" 2013
Kerala State Sangeet Natak Akademi Award for Best Theatre Book 2010
Kerala State Television Award for best current affairs programme in 2000
Best Children's Documentary Award by the Kerala State Council for Child Welfare, in 2000.
Kerala Film Critics Award for Best Documentary in 2001
2013 – Asiavision Awards – Best Supporting Actress
2015-Kanal-Vayala Puraskaram for the contribution to Malayalam Theatre
Filmography
Adimadhyantham (2011)
Ivan Megharoopan (2012)
Shutter (2012)
Idukki Gold (2013)
Nadan (2013)
Njan (2014)
Ottamandaram (2014)
Rani Padmini (2015)
Thilothama (2015)
Ithu Thaanda Police (2016)
Hallelooya (2016)
Kismath (2016)
Pareeth Pandari (2017)
Hadiyya (2017)
References
Sajitha Madathil Wikipedia
(Text) CC BY-SA