Carolyn jones in sail a crooked ship 1961
Sail a Crooked Ship is a 1961 American black-and-white comedy heist film starring Robert Wagner, Dolores Hart, Carolyn Jones, Frankie Avalon, Ernie Kovacs and Frank Gorshin. It was directed by Irving Brecher and was based on the novel of the same name by Nathaniel Benchley, published in 1960.
Contents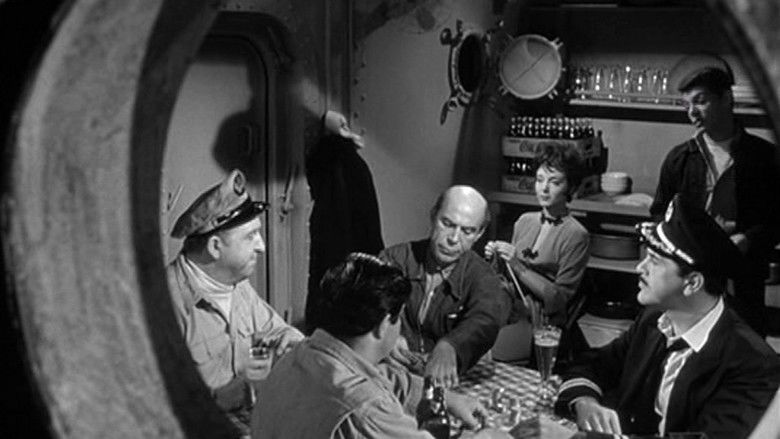 Sail a Crooked Ship was Kovacs' last movie, released shortly before he was killed in a car crash.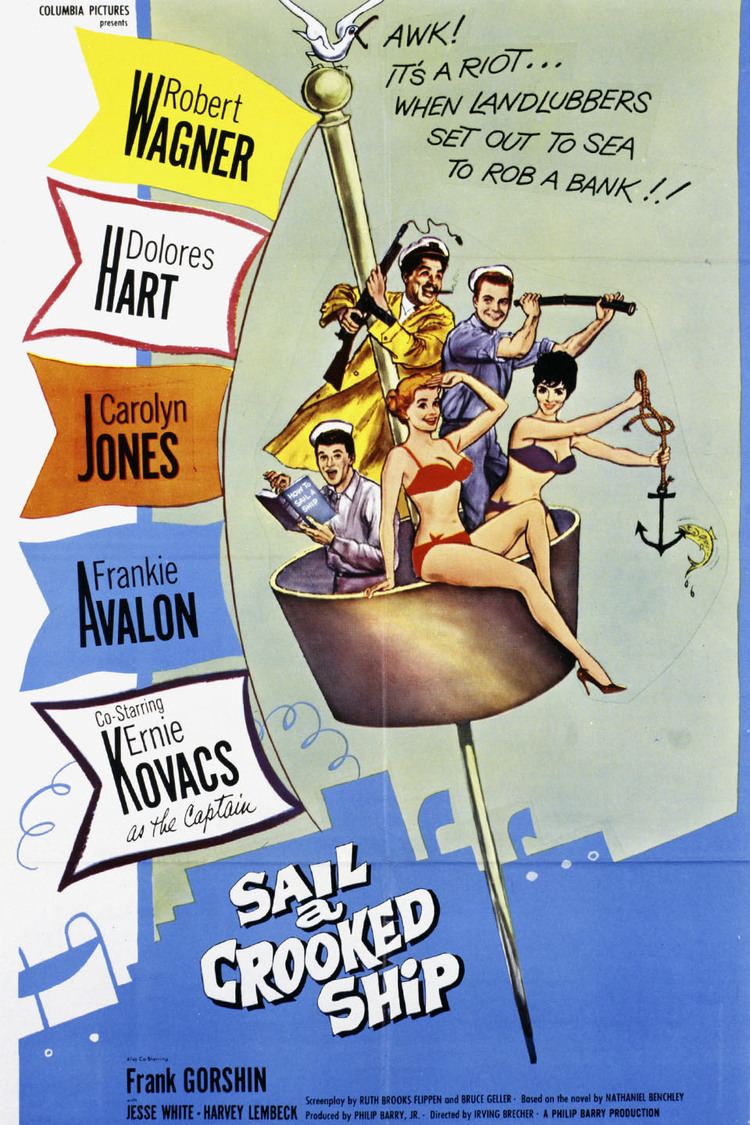 Hart's other 1961 film, Francis of Assisi, inspired her to retire from acting two years later and become a Roman Catholic nun.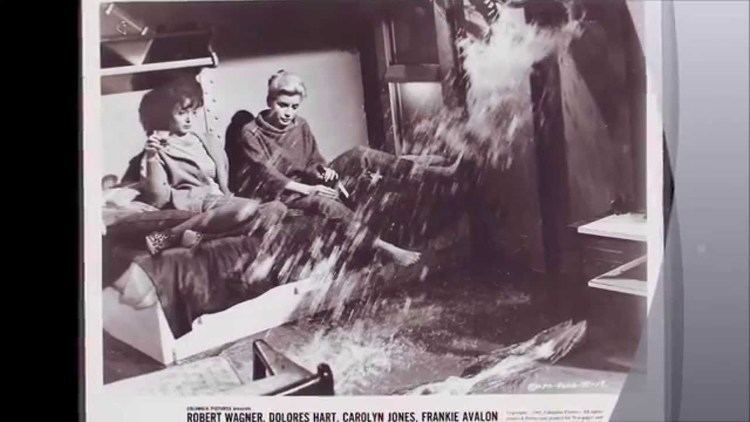 Plot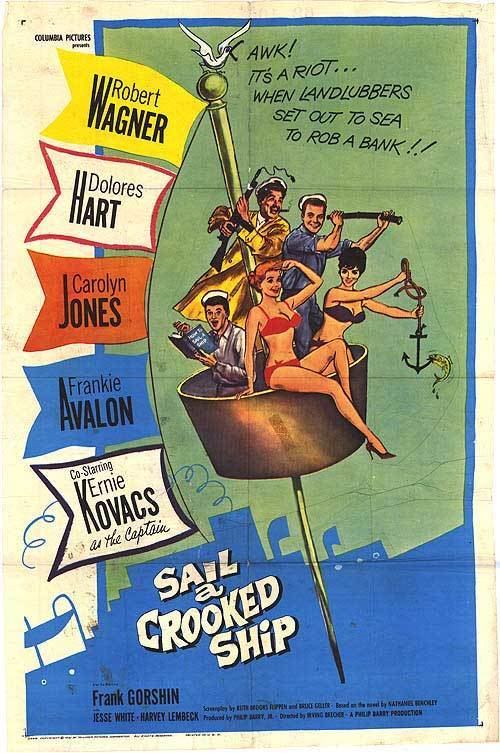 When Gilbert Barrows (Robert Wagner) disobeys his boss and tries to refit an old Liberty Ship for cargo use instead of scrapping it, he inadvertently puts it into the hands of a colorful group of crooks led by good-hearted screw-up Bugsy G. Fogelmeyer (Ernie Kovacs) and brainy sociopath George M. Wilson (Frank Gorshin). The crooks plan to use the ship to make their getaway after they pull a bank robbery in Boston, and they kidnap Barrows and his girlfriend Elinor Harrison (Dolores Hart) – his boss's daughter – to prevent leaving any witnesses behind. With the help of Bugsy's nephew Rodney J. Fogelmeyer (Frankie Avalon), Gilbert and Elinor manage to foil the crooks' plans by using Elinor's bra as a slingshot and attracting the Coast Guard.
Cast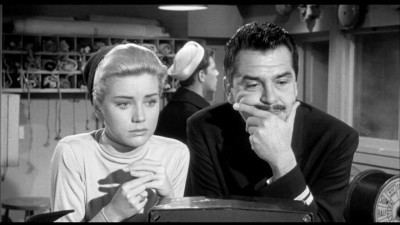 Robert Wagner as Gilbert Barrows
Dolores Hart as Elinor Harrison
Carolyn Jones as Virginia
Ernie Kovacs as Bugsy G. Foglemeyer alias "The Captain"
Frankie Avalon as Ensign Rodney J. Foglemeyer
Frank Gorshin as George M. Wilson
Jesse White as McDonald
Harvey Lembeck as Nickels
Sid Tomack as Sammy
Guy Raymond as Helmut
Buck Kartalian as Finster
Wilton Graff as Simon J. Harrison
Marjorie Bennett as Mrs. Chowder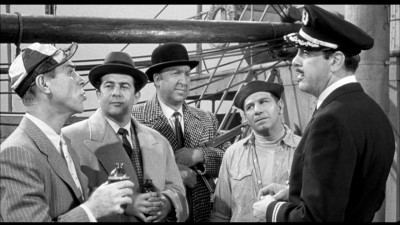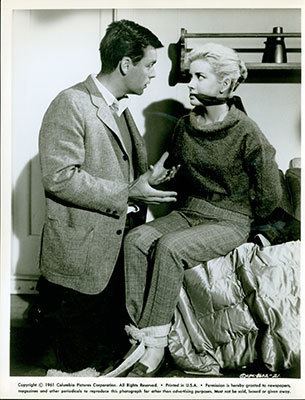 References
Sail a Crooked Ship Wikipedia
(Text) CC BY-SA
Sail a Crooked Ship IMDb
Sail a Crooked Ship themoviedb.org