Native name

সব্যসাচী চক্রবর্তী




Citizenship

Indian


Nationality

Indian


Name

Sabyasachi Chakrabarty




Other names

Benu




Role

Actor


Ethnicity

Bengali






Born

8 September 1956 (age 59) (

1956-09-08

) Calcutta (now Kolkata), India


Alma mater

Andrew's High (H.S.) School;Hansraj College, University of Delhi


Spouse

Mithu Chakraborty (m. 1986)




Children

Gaurav Chakrabarty, Arjun Chakrabarty


Parents

Monica Chakraborty, Jagadish Chandra Chakraborty




Albums

Sunday Suspense, Vol. 2, Swapon Tori, Sunday Suspense, Vol. 1, His Spirit Within, Phire Eso Bonolata




Movies and TV shows

Shukno Lanka, Gaaner Oparey, Royal Bengal Rahashya, Bhooter Bhabishyat, Bombaiyer Bombete


Similar People

Mithu Chakraborty, Gaurav Chakrabarty, Sandip Ray, Satyajit Ray, Arjun Chakrabarty
R Plus | Ebong Sabyasachi
Sabyasachi Chakrabarty (Bengali: সব্যসাচী চক্রবর্তী, born 8 September 1956) is an Indian actor of theater, films and television. He is considered to be one of the most prolific actors of West Bengal, and is best known for portraying iconic Bengali literary sleuth characters, Feluda, Amal Shome and Kakababu.
Contents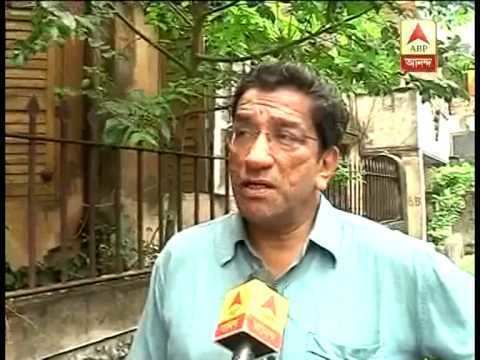 Personal life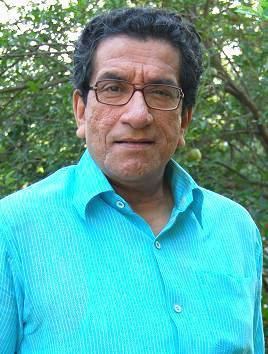 His parents, Jagadish Chandra Chakrabarty and Monica Chakrabarty, used to lovingly call him "Benu."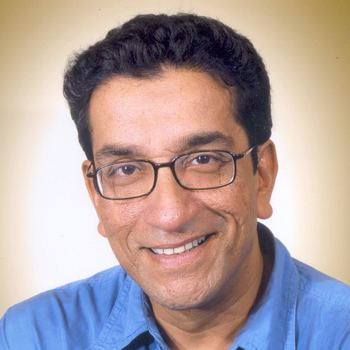 In 1975, he passed Higher Secondary Examination from Andrew's High (H.S.) School, Kolkata. He earned a degree in B.Sc from Hansraj College, University of Delhi. He cleared his AMI examination from Delhi in 1978. Apart from acting, his love for nature and forests is well known. He takes ardent interest in wild life photography.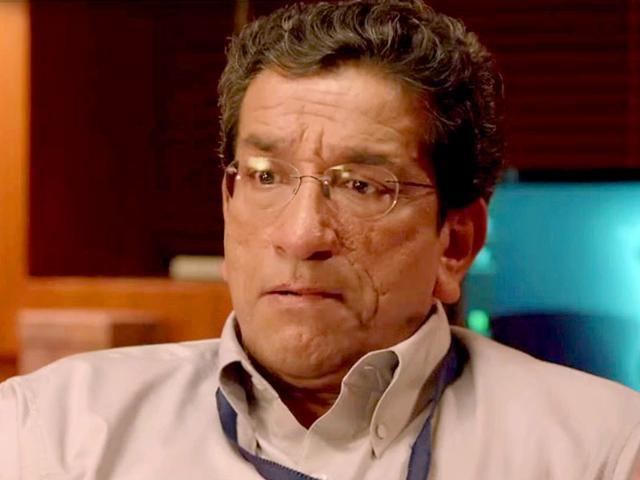 Sabyasachi got married in 1986 to Mithu Chakrabarty, who is also a popular face in the Bengali entertainment industry. He has two sons, Gaurav and Arjun, both of whom are talented actors. They are working in both film and television.
Career
Sabyasachi's first mainstream work was a lead role in the 1987 TV series Tero Parbon for Kolkata Doordarshan channel. Tero Parbon was critically acclaimed with a memorable soundtrack in which his role as the character Gora was well-received and made him fairly popular in his early days of acting.
He made his movie debut in Tapan Sinha's Antardhan in 1992. He continued to work in several television series and shows (mostly in Bengali). He has directed many TV shows and some shows for children. His role as Feluda in Jotokando Kathmandutei, Baksho Rahashya, Bombaiyer Bombete, Kailashey Kelenkari, Tintorettor Jishu and Gorosthaney Sabdhan have reinstated the nostalgia surrounding Satyajit Ray's Feluda series. His roles in Antardhan, Sweth Pathorer Thala, Mahulbanir Sereng, Parineeta (Hindi), Nishijapon Raj Kumar Santoshi's cop drama Khakee and Mira Nair's The Namesake amongst others have earned him wide recognition. He got involved with Charbak theatre group in 1983. He has worked in a number of Hindi movies and TV shows as well.
Honours and awards
In 2002 Chakrabarty was awarded the Best Actor award for Ek Je Aachhe Kanya and in 2004 he was awarded Best Actor for his performance in Bombaiyer Bombete by Anandalok Awards.
In 1996 he received the Best Actor award for his performance in Kakababu Here Gelen and, again, in 2005 he was awarded Best Actor for his role in Mahulbanir Sereng, by Bengal Film Journalists' Association Awards (BFJA). Sabyasachi Chakrabarty was the recipient of the Best Actor award in a Supporting Role by the BFJA in 1995, 2000 and 2003.
He has received many other awards including the 2nd International Indo-Bangladesh Kala Music Award (IIBKMA). As an actor, Chakrabarty receives plenty of recognition from institutions.
He is a recipient of Kalakar Awards.
Feluda portrayal
Sabyasachi portrayed Feluda on both small and big screens after legendary Soumitra Chatterjee donned the detective's hat in two films directed by Ray himself in 1970's. Soumitra Chatterjee originally played Feluda in Satyajit Ray's Feluda series. He acted in Sonar Kella (1974) and Joi Baba Felunath (1979) as Feluda. Both Soumitra and Sabyasachi played the Feluda character with great success. As Sabyasachi said in many interviews that Feluda is one of his idol and favourite hero from his young age. In the late 80's Sabyasachi met the author of Feluda series Satyajit Ray and He expressed interest in starring as Feluda. But Satyajit Ray said that he will not make another Feluda movie as Santosh Dutta the actor who played the role of Jatayu died in 1988, but he told Sabyasachi to go to his son Sandip Ray who was a rising film director in that time. Then Sabyasachi met Sandip Ray, but Sandip Ray had no plan of making any Feluda film at that time. Then Sabyasachi started working in the movies beside theatre and television.
In the year 1994 Sandip Ray called Sabyasachi Chakrabarti in Ray's home. At that time Sabyasachi became a well known actor in big screens beside theatre. He met Sandip Ray and Ray offered him the iconic hero of Bengali literature, Feluda. It was a dream character for Sabyasachi Chakrabarti. All films of the Feluda new film series (Continuation of the original series) were directed by Sandip Ray. In this series he made ten TV films and five full-length films in Bengali on the character. His first Feluda film was Baksho Rahashya (1996). It was released as a TV film and it was a part of Feluda 30 TV film series which includes five TV films based on five Feluda novels and stories. The series continued from the year 1996 to 1997. In 1999 series Satyajiter Gappo includes four Feluda TV films. In the year 2000 he acted in Dr. Munshir Diary as Feluda. It was the last Feluda TV film since 2000.
In 2002 Sandip Ray was developing a third big screen adaptation of Feluda film series. Bombaiyer Bombete(2003) was the first big screen adaptation of the Feluda new film series (Continuation of the original series) and the third big screen adaptation of the Bengali sleuth Feluda after 25 years of the second Feluda movie Joi Baba Felunath (1979) which was directed by the author of the Feluda series Satyajit Ray. After the huge success of Bombaiyer Bombete (2003) four sequels have been made till 2011. They are Kailashey Kelenkari (2007), Tintorettor Jishu (2008), Gorosthaney Sabdhan (2010) and Royal Bengal Rohosso (2011). The first Feluda film shot abroad was Tintorettor Jishu (2008) directed by Sandip Ray and Sabyasachi as Feluda. A fifth sequel is announced by Sandip Ray where Sabyasachi Chakrabarty will return as the Bengali sleuth Feluda after five years.
Sabyasachi Chakrabarty played that role in the telefilms made later directed by Sandip Ray. Santosh Dutta died in 1988, so Jatayu was played by Rabi Ghosh in the first two TV films of Sandip Ray, after his death Anup Kumar played Jatayu and finally by Bibhu Bhattacharya. In Sandip Ray's ten Feluda TV films Topshe was played by Saswata Chatterjee. Later in Bombaiyer Bombete(2003), Kailashey Kelenkari (2007) and Tintorettor Jishu (2008) Parambrata Chatterjee played Topshe. After him in Gorosthaney Sabdhan (2010) and Royal Bengal Rohosso (2011) Saheb Bhattacharya played as Topshe. There will be a new film named Double Feluda heading to release in December, 2016. Where Sabyasachi Chakrabarty and Saheb Bhattacharya will return as Feluda and Topshe respectively. Though Sabyasachi Chakrabarty is 60 years old, in the new Feluda film Feluda will be 50 years old and Topshe will be 30. The movie will be a tribute to 50 years of Feluda.
Television series
Dwiragaman (2014-2016) ... Jayanta Basu (Made for Zee Bangla)
Ganer Opare (2010-2011) ... Sribilash Deb (Made for Star Jalsa)
Chorabali (2007)
Ke? (2005-2006) (Investigative Reality Show as Anchor and Creative Director)
Bela Sheshe (2002)
Rahasya Golpo (2001-2004) (also, Director)
Ekaki Aronye (2001-2003) (Made for ETV Bangla) ... Aranya
Tarkash/Cell 3 (2000) (Hindi)
Khali Jahajer Rahasya (1999) ... Kakababu (A 13-episodes TV Series, directed by Surojit Sengupto aired on DD Bangla.)
Kuasha Jakhan ... Micheal
Feluda TV film series (1996-2000) ... Feluda (A series of 10 TV films based on Feluda series. The first five TV films were under the package Feluda 30 (1996-1997) aired in DD Bangla, four TV films were under the package Satyajiter Gappo (1998-1999) aired in DD Bangla and the last TV film were under the package Satyajiter priyo Gappo (2000) aired in ETV Bangla)
Golpo Gathar Deshe (1995) (also, as Director)
Basanta Bahar
Ascharya Deepak (1990) ... Deepak Dutta (Hindi)
Akashpuri (1990)
Siddhartha Chatterjeer Antardhan Rahasya (1990) ... Detective Somak Sen
Olpo Hasi Olpo Kanna" (1990)
Olpo Solpo Golpo (1989) (also, as Director of Photography)
Sey Shomoy (1989-1990) ... Parbati Charan
Rudra Sener Diary Theke (1988-2005) First Detective Character portrayed by the actor. The character has been played several times in multiple number of TV films directed by Anjan Dutta for Durdarshan and ETV Bangla
Gaurav (Hindi Remake of Tero Parbon) ... Gaurav
Uranchondi (1988)
Tero Parbon (1987) ... Gora (Made for DD Bangla based on a novel by Samaresh Majumdar)
Sahityer Sera Golpo (1986)
He has also acted in several Television films for different TV channels.
References
Sabyasachi Chakrabarty Wikipedia
(Text) CC BY-SA