Sonar Kella (Bengali: সোনার কেল্লা), also Shonar Kella is a 1971 mystery novel by Bengali writer and filmmaker Satyajit Ray. In 1974, Ray directed a film adaption of the book, also named Sonar Kella, starring Soumitra Chatterjee, Santosh Dutta, Siddartha Chatterjee and Kushal Chakraborty. The movie was released in the United States as The Golden Fortress.
Contents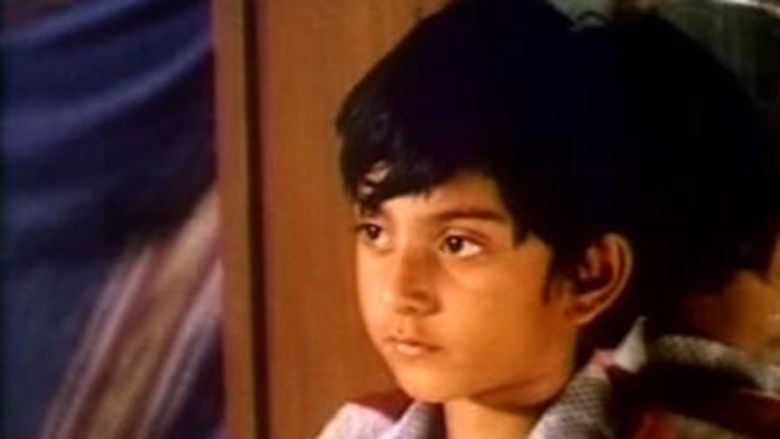 Plot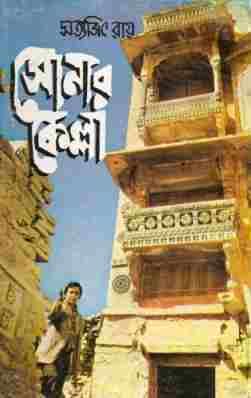 The film begins where Mukul Dhar (played by Kushal Chakraborty), a kid who is said to be able to remember events of his previous life, stays up late into the night and draws sketches about peacocks, forts and of battles that he claims to remember as he had seen, and soon receives the media attention. This finally ended up his father narrating the following incidents to Prodosh Mitter, at his residence about how he met Dr. Hemanga Hajra (Sailen Mukherjee), a parapsychologist, in his book store who in turn enthusiastically offers for help believing it might also help him in his research. After listening to Mukul's descriptions of deserts and peacocks, Dr. Hajra guesses that the place he describes might be in the deserts of Rajasthan. Mukul also mentions that he lived in the Golden Fortress [Sonar Kella] and that their house had lots of gems. Dr. Hajra decides to take Mukul on a trip to Rajasthan hoping this may shed deeper light into such parapsychological phenomenon, as well as help cure the boy.
A newspaper report on Mukul states that the reporter had seen gems in Mukul's house, which alerts two criminals by the names of Amiyanath Burman and Mandar Bose, the villains in the story. Burman and Bose had earlier had encounters with Dr. Hajra, when he had exposed fraudulent activities of the pair. They interpret his mention of gems as a hidden treasure and plan to kidnap Mukul in hope of getting their hands on it. Their first attempt at the kidnapping fails when they pick up another boy, also named Mukul (Santanu Bagchi), from the same neighborhood. The other Mukul, who could recall his previous life, had already left for Rajasthan along with Dr Hajra, who was completely unaware of these occurrences during this period.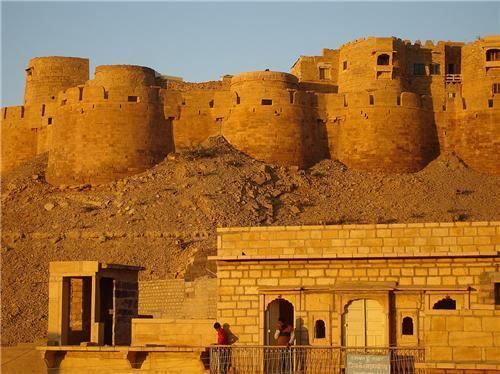 Alarmed by the failed kidnapping of his son, Mukul's father engages the service of Feluda (Soumitra Chatterjee), a private investigator, to help protect his son. Feluda accepts the assignment and starts making prelim investigations about the kidnapping incident, and tries to learn as much as possible from the kid who was kidnapped, and also about Dr. Hajra from Siddhu Jathya and thereafter leaves for Rajasthan along with Topshe (Siddartha Chatterjee) following Dr Hajra. On their way to Rajasthan Feluda and Topshe meet Lalmohan Ganguly, a.k.a. Jatayu (Santosh Dutta), a popular thriller-writer, for the first time. Jatayu tries to outwit his co passengers, Feluda and Topshe, with his popularity as a writer and also with his collections (an antique knife from Jang Bahadur Rana's collectibles) but soon starts admiring Feluda's ability in observing things and wishes to accompany him in his journey. Feluda, also befriends Jatayu, agrees to be accompanied, in pursuit of his next story based on Rajasthan, but does not confide his identity. Lalmohan Ganguly, a.k.a. Jatayu's appearances at different instances, being stunned at when corrected by Feluda about the camel's hump in his stories or when he himself couldn't withhold his pre-conceived notion about a local sitting in a first class compartment and whisper out "highly suspicious", charmed the audience.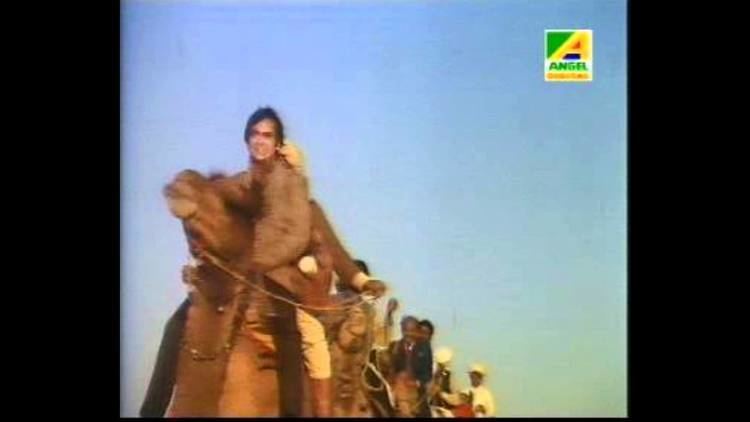 Meanwhile, Burman and Bose befriend Dr. Hajra, who is travelling on the same train but fails to recognise them. Dr. Hajra finds out that Mukul's father was a gem cutter, so the gems mentioned by Mukul have nothing to do with treasure, but Burman and Mandar Bose weren't aware of this. They come up with devious intentions to kill Dr. Hajra and pushes him off a cliff and kidnap Mukul at the first available opportunity which they get when Dr. Hajra thought of showing Mukul the Nahargarh Fort in Jaipur. From there on, Burman impersonates as Dr. Hazra and Mandar Bose as a globe-trotter. Unknown to them, Dr. Hajra survives the fall, though he is forced to rest for a few days to recover from his grievous injuries. Feluda arrives in Jodhpur Circuit House and meets Burman, thinking him to be Dr. Hajra, whereas Burman coming to know about Feluda's arrival gets disturbed and again plots to kill him using a poisonous scorpion, but fails. Jatayu joins them and they move around Rajasthan showing various forts to Mukul, but none of them fascinates Mukul as they were not his Golden Fortress. Meanwhile, Feluda starts to suspect Mandar Bose primarily based on his dressing and his affluent Bengali accent but later corroborated by his attempt to cover up an error committed in front of Jatayu, though he is not the last one as Feluda even suspects Dr Hajra's conduct as he appears lackadaisical in his endeavour. Feluda also determines to inquire Mukul the next morning about the mysterious bad man once narrated by Mukul. Feluda was convinced by then that everything was not true as it appeared, but then he still didn't have enough basis to work on any conclusion.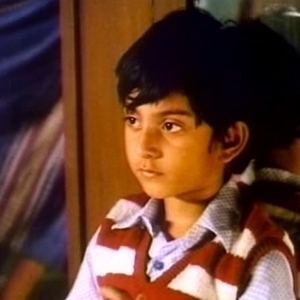 Same night, Burman hypnotises Mukul. Mukul says that the fort was in Jaisalmer. The next morning, Feluda reaches the same conclusion after seeing that the fort of Jaisalmer is made of golden yellow limestone when he was shown some saucers made of the same stones by Jatayu. At the same time, the real Dr. Hajra reaches the same conclusion by learning about the history of the Fort of Jaisalmer from a police inspector. Feluda returns to the guest house only to find that Burman has already left with Mukul, where Mandar Bose tells him that Mukul remembered the name of the place to be Barmer. Feluda suspects a foul play, and is confirmed when he finds that Burman has misspelled the word Hajra in the attendance register of the guest house. He leaves for Jaisalmer by car, but Mandar Bose leaves first and scatters broken glass on the highway, puncturing the tires of their car. This is where Jatayu learns that Feluda is a private investigator and they are trying to break a vicious scheme; undeterred by warnings from Feluda he continues to accompany Feluda and Topshe in his venture.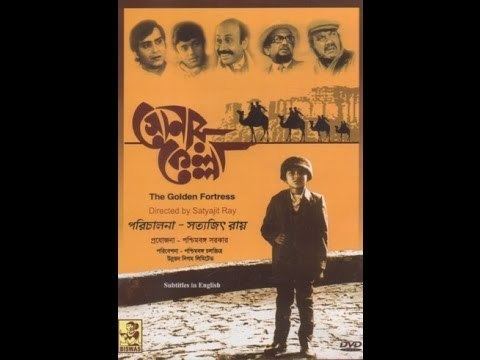 Feluda takes a camel caravan to the nearest train station, after failing to stop the train carrying Burman and Mukul midway. The scene can be related to the first meeting of Jatayu and Feluda when the later said that they might have to ride a camel, though it fascinated Jatayu earlier, but he realised later the ride wasn't a comfortable one and took pride in completing that. They take the next train to Jaisalmer. In the night, Mandar Bose tries to stab Feluda, but Feluda was only pretending to be asleep and has him at gunpoint. Jatayu suddenly tries to recover Mandar Bose's knife, which was stolen from him and gets trapped. Using Jatayu as a shield he jumps out and hangs onto the side of the train, returning to his compartment. (Feluda laments: Prokhor Rudra (Jatayu's thriller stories' hero) would also have missed his prey if had a friend like you). Coincidentally, the compartment where Mandar Bose enters is occupied by the real Dr. Hajra, who frightens the drunken Mandar Bose and a swinging door pushes him out to his fall from the running train.
The next morning, the three reach Jaisalmer along with Dr. Hajra; Feluda was quick to recognise the person dressed in local wear, seemingly following Mukul, and greeted Dr Hajra by his name which took him by surprise. Then they go to the fort, to find Burman and Mukul searching the ruins. Burman has a phobia of peacocks and tries to shoot one, which angers Mukul into running off. At this point, Feluda confronts and captures him. He also tells him that there never was any treasure, whether rebirth exists or not. They find that Mukul is cured, and return to Kolkata.
Cast
Soumitra Chatterjee as Feluda
Siddartha Chatterjee as Topshe
Santosh Dutta as Jatayu
Kushal Chakraborty as Mukul Dhar
Shailen Mukherjee as Dr. Hemanga Hajra
Ajoy Banerjee as Amiyanath Burman
Kamu Mukherjee as Mandar Bose
Harindranath Chattopadhyay as Sidhu Jyatha
Bishnupada Rudrapaul as Dibbhojuthi Paul
Haradhan Banerjee as Binay Mitra
Crew
Satyajit Ray - Director, Screenplay, Music Score (composer)
Soumendu Roy - Cinematography
Dulal Dutta - Editor
Mangesh Deshai- Sound Mixing Engineer (Re recording)
J.D Irani - Dubbing Sound Recordist
Anil Talukdar- Guide Track Sound recordist
Ashoke Bose - Production Designer
Debayan Roy - Production Basic
Awards
National Film Awards for Best Screenplay & Best Direction (1974)
Best Film, Direction and Screenplay, Government of West Bengal, 1974
Best Feature Film for Children and Young Adults, Tehran, 1975
national awards for best cinematography
References
Sonar Kella Wikipedia
(Text) CC BY-SA
Sonar Kella IMDb
Sonar Kella themoviedb.org