Nationality

American




Home town

Brecksville, Ohio


Role

Stunt Performer




Known for

Jackass, CKY




Years active

1997–2011




Name

Ryan Dunn




Buried

Highland Drive Cemetery






Full Name

Ryan Matthew Dunn




Born

June 11, 1977 (age 34) (

1977-06-11

) Medina, Ohio


Residence

West Chester, Pennsylvania, United States


Other names

Random HeroPrima DunnaPlugsCryin' Ryan (Child)




Occupation

Stunt performer, television personality, comedian, actor, writer, musician




Parents

Ronald Dunn, Linda Piscitello




Movies and TV shows

Jackass, Jackass 3D, Viva La Bam, Haggard: The Movie, Homewrecker


Similar People

Bam Margera, Steve‑O, Johnny Knoxville, Chris Pontius, Vincent Margera


Died

June 20, 2011 (aged 34) West Goshen Township, Pennsylvania, U.S.
Bam margera s reaction to ryan dunn s death
Ryan Matthew Dunn (June 11, 1977 – June 20, 2011) was an American stunt performer, television personality, comedian, actor, writer and musician. He was a member of the Jackass and Viva La Bam crew.
Contents
Dunn rose to prominence as a member of the CKY Crew along with long-time friend Bam Margera for their extreme stunts and pranks recorded on camera which led to the rise of MTV's Jackass and its three later feature films, which have all been commercial successes. Dunn also hosted Homewrecker and Proving Ground and appeared in feature films such as Street Dreams and Blonde Ambition, as well as in Margera's films Haggard: The Movie and Minghags: The Movie.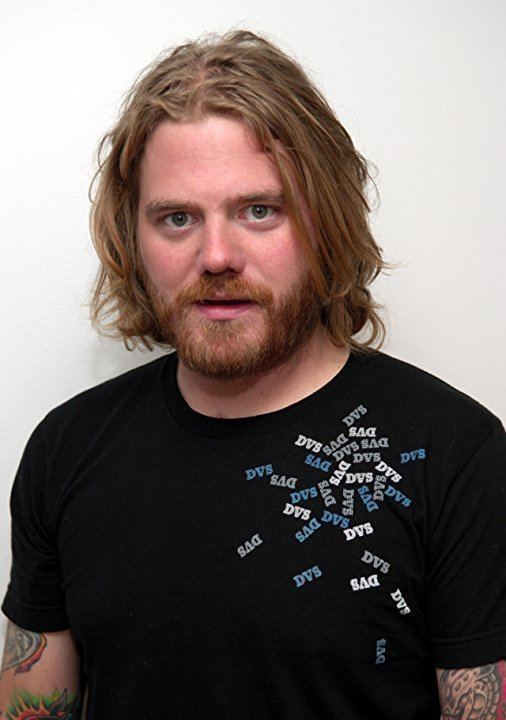 Dunn died in an alcohol-related automobile accident in West Goshen Township, Chester County, Pennsylvania, on the morning of June 20, 2011, alongside his friend Zachary Hartwell, a production assistant on Jackass Number Two.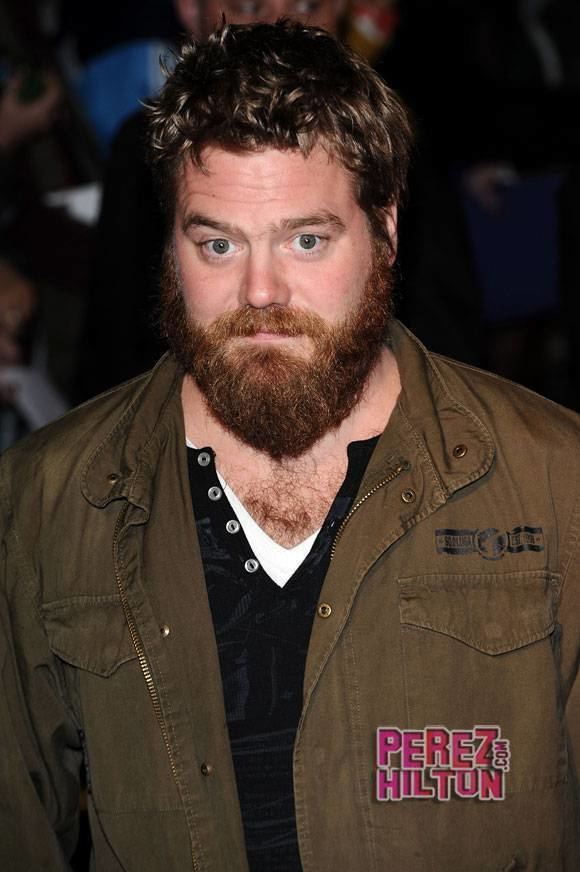 Steve o on the death of ryan dunn
Career
Dunn took part in the characteristic stunts that made Jackass famous, and featured in all three released films, Jackass: The Movie, Jackass Number Two and Jackass 3D.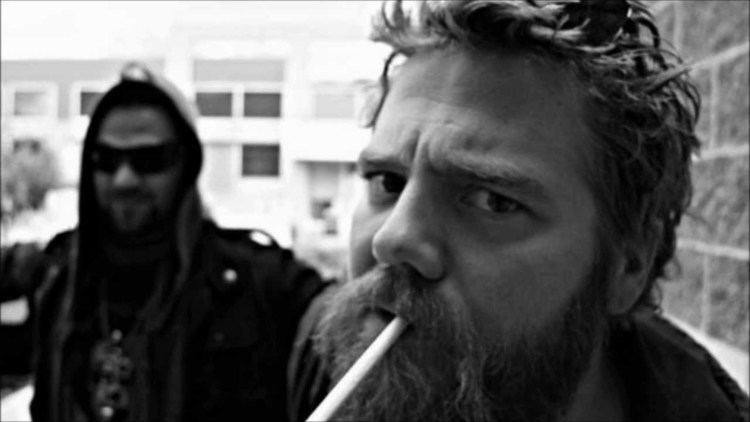 In 2006, Dunn and Bam Margera participated in the Gumball 3000 road rally in Margera's Lamborghini Gallardo. He later went on a tour with Don Vito called "The Dunn and Vito Rock Tour" for which the DVD was released on March 20, 2007. Dunn and Margera again participated in the rally in 2008.
Bam Margera stated during a December 2, 2008, radio interview with Big O and Dukes of 106.7 WJFK-FM, that he and Dunn would be going to Italy to film Where the F*%# Are My Ancestors. That same month, Dunn appeared on the episode "Smut" of Law & Order: Special Victims Unit in December 2008. He is also featured in a movie called Street Dreams which was released in spring 2009. He co-starred along with Rob Dyrdek and Paul Rodriguez Jr. Dunn was also featured on a show with fellow Jackass star Bam Margera about them traveling through Europe in a Viva la Bam-like show called Bam's World Domination for Spike. He appeared in Jackass 3D, which was released on October 15, 2010.
Dunn co-hosted G4's Proving Ground along with Jessica Chobot, which made its premiere on June 14, 2011, six days before his death. However, according to a G4 spokesperson, the channel decided to postpone the airing of further episodes. The spokesperson added, "The show is off the schedule as of today until we discuss next steps." On June 27, G4 announced they would air the remaining episodes starting on July 19, 2011. At the time of his death, Dunn was working on the film Welcome to the Bates Motel. The film was later renamed The Bates Haunting and was released in 2013.
Personal life
Dunn was born in Medina, Ohio, the son to Linda Sue (Reese) Piscitello and Ronald James Dunn. From 2002 to his death, Dunn was in a long-term relationship with Angie Cuturic, his co-star in Margera's directorial debut Haggard: The Movie and later Minghags. Dunn had several tattoos of Cuturic, including in his inner arm and left ring finger.
During shooting of the closing scenes for Jackass Number Two in 2006, Dunn injured his shoulder during one of his final bits, where he and co-star Bam Margera are pulled out of shot by a running horse by a rope tied around their feet. Dunn dropped straight onto his shoulder, causing damage to the muscles and leading to a blood clot that was at one point life-threatening, due to its proximity to his heart and brain. While seeking treatment for it and Lyme disease, Dunn became depressed, eventually cutting off all contact with his friends, co-workers, and others for nearly two years, Jackassworld.com: 24 Hour Takeover, or any subsequent events related to the films and series. Although reluctant to return to the Jackass cast, he soon joined the rest of the crew in the production of Jackass 3D and Jackass 3.5 later saying that he was happy to rejoin the cast and had more enjoyment working on Jackass 3D than any previous film endeavors.
Death
On June 20, 2011, at around 3:30 a.m. EDT, Dunn and Zachary Hartwell, a production assistant on Jackass Number Two, were killed when Dunn's Porsche 911 GT3 veered off the road and hit a tree in West Goshen Township, Chester County, Pennsylvania. Dunn was 34 years old. He was buried at Highland Drive Cemetery, Brecksville, OH. Hours before the accident, Dunn had posted a photo to his Twitter account of himself and Hartwell drinking at a West Chester bar. Dunn was identified in the police report as the vehicle's driver, and a subsequent toxicology report showed Dunn had a blood alcohol level of 0.196 g/dL – more than twice the state's maximum legal limit of 0.08%. The police report stated "speed may have been a contributing factor in the accident" and preliminary investigations suggested the car had been traveling between 132 and 140 miles per hour (212 and 225 km/h) in a 55 miles per hour (89 km/h) zone.
In August 2012, the parents of Zachary Hartwell filed a civil suit in the Court of Common Pleas of Philadelphia County, naming the co-administrators of Dunn's estate as defendants, along with Barnaby's West Chester, the Pennsylvania bar where Dunn drank prior to the fatal crash. The suit claims negligence and recklessness, as well as wrongful death in the incident that killed 30-year-old Hartwell.
The plaintiffs claim that Mr. Dunn displayed negligence and recklessness in failing to have his vehicle under adequate and proper control, operating his vehicle under the influence of alcohol, operating his vehicle at an excessive rate of speed and violently veering off a road and into a tree, among other alleged transgressions. They are seeking unspecified punitive and compensatory damages, as well as interest, court costs and "delay damages as the law may allow."
Legacy
Dunn is remembered by friends and fans alike as the "go-to guy for outrageous stunts that even such stalwarts as Steve-O weren't willing to try" and "the kind of guy who would do anything for a friend," gaining the nickname "Random Hero".
Following the news of his death, Dickhouse Productions and the producers of the show released the following statement:
"I don't really know what to say right now everybody, because the sadness is overwhelming, but today we lost one of our own. Our brother Ryan Dunn has passed. He died in a car wreck in West Goshen, Pennsylvania this morning at 3 a.m. that's tough to write. Our hearts go out to his family and his beloved Angie. Ryan will be missed and remembered by us all. Thanks for the kind words of support everybody."
Many celebrities expressed their grief and condolences on Twitter including Sofia Coppola, Tom Green, Carey Hart, Dwayne Johnson, Tony Hawk and his Jackass cast members.
Film critic Roger Ebert posted on Twitter saying "Friends don't let jackasses drink and drive" just hours after Dunn died, which became controversial. Bam Margera retaliated by saying, "I just lost my best friend, I have been crying hysterical for a full day and piece of shit Roger Ebert has the gall to put in his 2 cents about a jackass drunk driving, fuck you!" He added, "Millions of people are crying right now, shut your fat fucking mouth!" Celebrity gossip blogger Perez Hilton responded, "We certainly agree that driving after drinking is wrong, we think there's no reason – especially RIGHT NOW – that anyone should be pointing fingers or poking fun at a truly tragic situation. Everyone makes mistake, and this is somebody's son. Too soon, Roger." Ebert replied to Hilton's post saying, "Perez Hilton's readers agree with me and not with Perez about my tweet on Ryan Dunn. He drank, he drove, 2 people died." In Ebert's journal, he wrote, "I offer my sympathy to Ryan Dunn's family and friends, and to those of Zachary Hartwell, who also died in the crash. I mean that sincerely. It is tragic to lose a loved one. I also regret that my tweet about the event was considered cruel. It was not intended as cruel. It was intended as true." Ebert stated that he wasn't calling Dunn a jackass because he was referring to Dunn's affiliation with Jackass. However, Ebert admitted he used a double meaning by "implying that someone who drinks and drives is a jackass." He also wrote, "I don't know what happened in this case, and I was probably too quick to tweet. That was unseemly."
Kings of Leon also paid homage to Dunn at their London Hyde Park concert by dedicating their song "McFearless" to him. Skrillex dedicated his remix of the song "Cinema" to Dunn after a moment of silence. Alkaline Trio also dedicated their song "Goodbye Forever" to Dunn on their fifteen-year anniversary tour. Singer/song writer Roger Alan Wade wrote and composed the song dedicated to Dunn titled, "The Light Outlives the Star." Occasional Jackass member Loomis Fall also wrote the song "Bid Farewell" in memory of Dunn. Both songs were used in a music video tribute by Dickhouse Productions for its official website.
Dunn also came in at number three in top trending searches of 2011 on Google's Zeitgeist report following his death.
On November 28, 2011, MTV aired an hour-long tribute to Dunn, where several details of his life previously unknown to the public were revealed as well as never-before seen stunts he performed. Dunn's parents, sister, friends and both Jackass and Viva La Bam cast mates recalled his early beginnings to final months.
The 2013 film Jackass Presents: Bad Grandpa is dedicated to Dunn.
Discography
The Alter Boys – The Exotic Sounds of the Alter Boys (2005)
References
Ryan Dunn Wikipedia
(Text) CC BY-SA