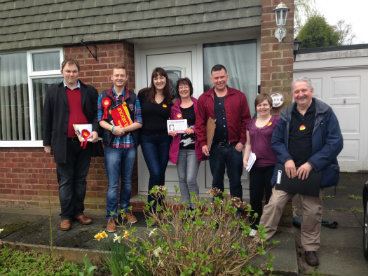 Smeeth was born in Edinburgh, Scotland, to an "east London Jewish girl and a rugged Scottish trade unionist", she told an interviewer in 2016. Her maternal family arrived in London during the 1890s having escaped Russian pogroms. However, she had no contact with her father after her parents divorced when she was aged three. Smeeth attended school in Bristol, where her mother was later deputy general secretary for Amicus, and in her early life travelled extensively across the UK due to her parent's trade union work.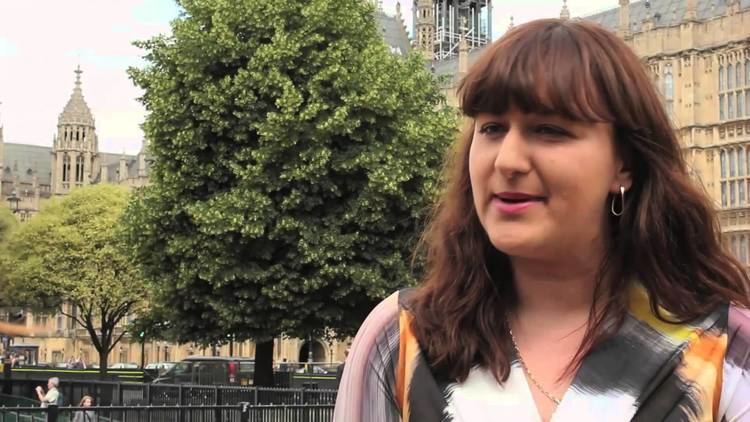 Smeeth graduated with a degree in Politics and International Relations from the University of Birmingham in 2000. She worked in Public relations, and from January 2004 to September 2005 worked in a PR role at Sodexo, before moving to become director of public affairs and campaigns at the Britain Israel Communications and Research Centre (BICOM) in November 2005. She later worked in PR for Nestlé. In 2010 she was appointed as director of anti-racist organisation Hope not Hate.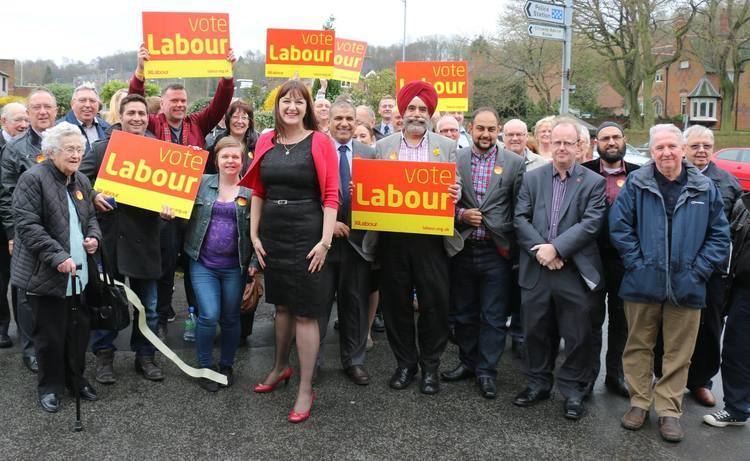 Smeeth describes herself as 'culturally Jewish'.
Smeeth was selected as Labour Party candidate for the Burton constituency in the 2010 general election, finishing 6,304 votes behind Andrew Griffiths of the Conservative Party.
After winning an all-women shortlist, Smeeth was selected as Labour Party candidate for the Stoke-on-Trent North constituency for the 2015 election, following the retirement of incumbent Labour MP Joan Walley.
Since becoming an MP, Smeeth has taken up the topic of holiday hunger. She was given an adjournment debate in October 2015. Smeeth backed Yvette Cooper in the 2015 Labour Leadership Election.
On 27 June 2016, Smeeth resigned her post as Parliamentary Private Secretary to the shadow Northern Ireland and Scotland teams, alongside others in protest at Jeremy Corbyn's leadership.
In November 2016, following the UK's vote to leave the EU the previous June, Smeeth said "I'll be voting for us to move to Article 50. The general public, especially in Stoke-on-Trent, sent a very clear message with some parts of my constituency voting 80/20 to leave. My whole priority and focus is how we can make it work".
On 30 June 2016, Smeeth called upon leader Jeremy Corbyn to resign after Marc Wadsworth, an activist with Momentum Black Connexions, publicly accused her of working "hand-in-hand" with the right-wing media at the launch of the Chakrabarti Report into allegations of antisemitism in the Labour Party. Smeeth, who is Jewish, claimed that the accusation was using "traditional antisemitic slurs to attack me for being part of a 'media conspiracy'" and criticised a lack of response from Corbyn or his office. Wadsworth said he was unaware that Smeeth is Jewish, and refused to apologise. Jon Lansman, one of the founders of the Corbynite group Momentum, commented later in the year: "It was awful; I was shocked by it. The attack was unacceptable, disgraceful".
It emerged at the beginning of September 2016 that Smeeth has been given police protection after receiving an antisemitic and homophobic death threat on Facebook. Smeeth said in a BBC Radio interview on 2 September that she has received 25,000 pieces of abuse since the end of June, including 20,000 in a 12-hour period. "It's vile, it's disgusting and it's done in the name of the leader of the Labour party, which makes it even worse", Smeeth said during Victoria Derbyshire's television programme. Corbyn "should be naming and shaming some of the worst perpetrators who are doing it in his name". A spokesman said: "Jeremy condemns all abuse, and no one responsible for it is a genuine supporter of Jeremy's. He has repeatedly called for a kinder, gentler politics".
Interviewed by Charlotte Edwardes for the London Evening Standard in September 2016, she said antisemitic incidents were rare while Ed Miliband was Labour's leader, "but not like this. I've never seen anti-Semitism in Labour on this scale. There were one or two incidents before and the reason why they were so shocking is that there were only one or two. Now the sheer volume of it has made it normal".