Switzerland




675 m




1,211 (Dec 31, 2008)


11.21 km2


Glane




Syndic



Rue is a municipality in the district of Glane in the canton of Fribourg in Switzerland. On 1 January 1993 the former municipality of Blessens merged into Rue, followed by Promasens and Gillarens in 2001.
Rue is first mentioned in 1152 as Rota. The municipality was formerly known by its German name Ruw, however, that name is no longer used.
Rue has an area, as of 2009, of 11.2 square kilometers (4.3 sq mi). Of this area, 8.07 km2 (3.12 sq mi) or 72.0% is used for agricultural purposes, while 2.11 km2 (0.81 sq mi) or 18.8% is forested. Of the rest of the land, 0.98 km2 (0.38 sq mi) or 8.7% is settled (buildings or roads), 0.07 km2 (17 acres) or 0.6% is either rivers or lakes and 0.01 km2 (2.5 acres) or 0.1% is unproductive land. Of the built up area, housing and buildings made up 4.3% and transportation infrastructure made up 3.8%. Out of the forested land, 15.3% of the total land area is heavily forested and 3.5% is covered with orchards or small clusters of trees. Of the agricultural land, 36.8% is used for growing crops and 33.8% is pastures, while 1.3% is used for orchards or vine crops. All the water in the municipality is flowing water.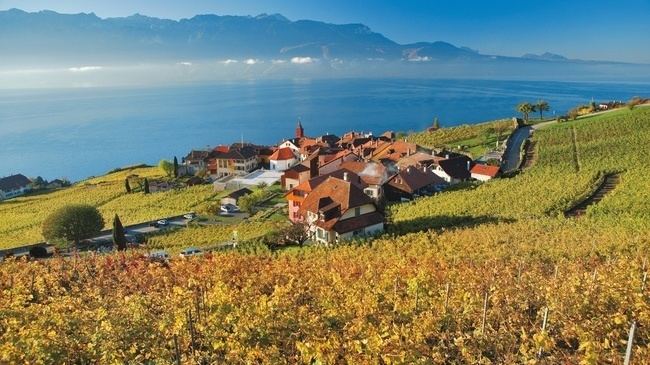 The municipality is located along the upper portion of the Broye gelegen. It consists of the villages of Rue, Blessens, Promasens and Gillarens. Blessens was incorporated in 1992, followed in 2001 by Promasens and Gillarens.
As of 2010, Rue had an unemployment rate of 4%. As of 2008, there were 80 people employed in the primary economic sector and about 29 businesses involved in this sector. 55 people were employed in the secondary sector and there were 10 businesses in this sector. 100 people were employed in the tertiary sector, with 27 businesses in this sector. There were 264 residents of the municipality who were employed in some capacity, of which females made up 41.7% of the workforce.
Rue, Switzerland Wikipedia
(,)http://2.bp.blogspot.com/-JlJwuoQEAGs/T_dAI0q_i8I/AAAAAAAARV4/_XPotul_0/s1600/Jet_d%27Eau_-_Geneva_-_Switzerland_-_September_2005_-_03.JPG(,)http://www.geneva.info/hotels/big/hotel-les-amures-geneva.jpg(,)http://upload.wikimedia.org/wikipedia/en/timeline/ccc10ca4eaff3ef52a3324d70dc78834.png(,)http://www.whereaboutsphoto.com/wp-content/uploads/2014/11/lausane.jpg
(,)http://37.media.tumblr.com/ec53bb00e7f177e071092e6b9408fe10/tumblr_mxv1vpTE4G1qjvnc4o1_1280.jpg(,)http://images.myswitzerland.com/47158/images/buehne/gg_lavaux-1.jpg(,)http://farm4.static.flickr.com/3717/10472528553_53af3e85b6_t.jpg(,)http://farm3.static.flickr.com/2462/3604833250_98c17dd904_t.jpg(,)http://25.media.tumblr.com/d037e78f0d298f573d36d606966fb61c/tumblr_mwipae83gq1qjvnc4o1_500.jpg(,)http://25.media.tumblr.com/f86bb6c543caf6641cd18c4601bd19d0/tumblr_mwmxb05YWE1r7ok2to1_500.jpg
(,)https://s-media-cache-ak0.pinimg.com/736x/a5/38/3b/a5383b7434a984ca3359c15abfb26da4.jpg(,)http://media-cache-ec0.pinimg.com/736x/17/93/30/17933030012f8be7e75bed2355b52698.jpg(,)http://media-cache-ec0.pinimg.com/736x/fd/86/d3/fd86d3b895b72dcbb25a2ed3b8f0c19b.jpg(,)http://static.theculturetrip.com/images/56-276094-eat-me-dishes-1.jpg(,)http://images.gadmin.st.s3.amazonaws.com/n7597/images/detail/368212_croquant_martin.jpg(,)http://images.myswitzerland.com/48860/images/buehne/Vevey_rest_denismartin-1.jpeg(,)http://artandflipper.com/blog/wp-content/uploads/Geneva-2P1450486.JPG(,)http://static.theculturetrip.com/images/56-236912-ricfckecoxnt6wefs1ggosx1fjxovsa2wjmcaxho0sm-1.jpeg(,)http://www.whytogothere.com/uploads/4/0/7/3/40732737/3549609_orig.jpg(,)http://www.geneve-tourisme.ch/uploads/pics/2_pano_45.jpg(,)http://www.mytable.com/r9bf398ba-53e1-4652-97af-8b5b69bee56e/en/document/Restaurant-Lausanne-6e