Years active

1927–1935




Name

Ruan Lingyu





Role

Film actress




Spouse

Zhang Damin (m. ?–1933)






Full Name

Ruan Fenggen (阮鳳根)




Born

April 26, 1910 (

1910-04-26

) Shanghai, Jiangsu, China


Other names

Lily YuenRuan Yuying (阮玉英)




Died

March 8, 1935, Shanghai, China


Movies

The Goddess, New Women, Love and Duty, Little Toys, A Spray of Plum Blossoms




Similar People

Bu Wancang, Cai Chusheng, Wu Yonggang, Sun Yu, Lai Man‑Wai
Ruan lingyu centre stage trailer
Ruan Fenggen (April 26, 1910 – March 8, 1935), better known as Ruan Lingyu (Chinese: 阮玲玉), was a Chinese silent film actress. One of the most prominent Chinese film stars of the 1930s, her exceptional acting ability and suicide at the age of 24 led her to become an icon of Chinese cinema.
Contents
Ruan Lingyu, silent-film actress
Early life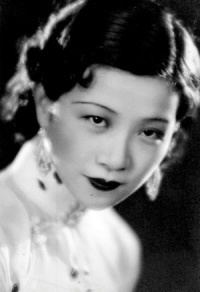 Ruan was born to a working class family in Shanghai. Her father died when she was young, and her mother brought her up working as a housemaid.
Career
In 1926, to help make ends meet, Ruan signed up for the prominent Mingxing Film Company. She made her first film at the age of 16. The film, A Married Couple in Name Only (掛名的夫妻/挂名的夫妻), was directed by Bu Wancang. Two years later, she was signed by Da Zhonghua Baihe Company (大中華百合公司/大中华百合公司), where she shot six films. Her first big break came in Spring Dream of an Old Capital (故都春夢 or Reminiscences of Beijing, 1930) which was a massive hit in China. It was Ruan's first major work after signing with the newly formed Lianhua Studio in 1930. In it, she played a prostitute by the name of Yanyan.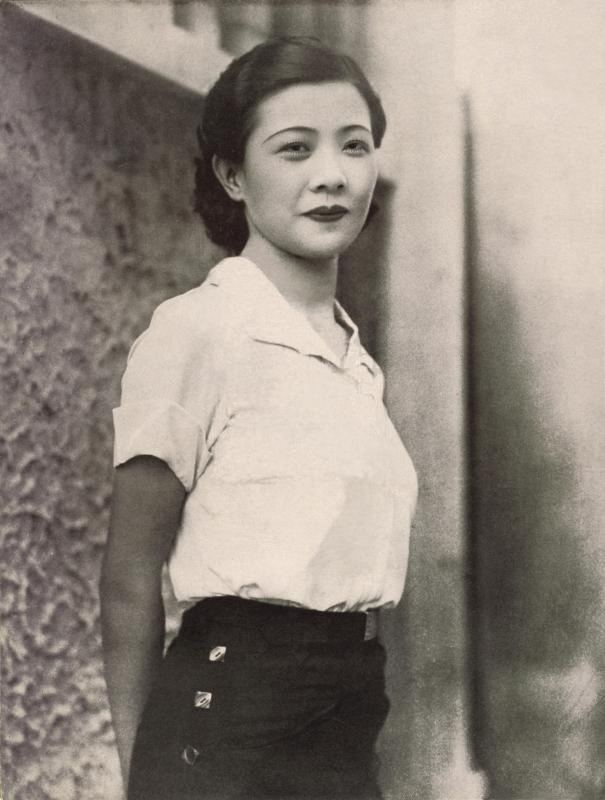 Thereafter, Ruan became Lianhua's major film star. Her most memorable works came after 1931, starting with the melodrama Love and Duty (directed by Bu Wancang). Ruan had by then gained popularity owing to a string of lead roles, and in 1933 she was voted second runner-up in a poll held by Star Daily (明星日報) for China's "movie queen". (Hu Die emerged the winner and Chen Yumei was first runner-up). Beginning with Three Modern Women (1932), Ruan started collaborating with a group of leftist Chinese directors.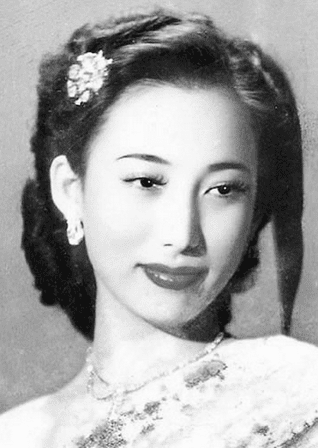 In Little Toys (1933), a film by Sun Yu, Ruan played a long-suffering toy-maker. Her next film, The Goddess (1934; dir: Wu Yonggang), is often hailed as the pinnacle of Chinese silent cinema; Ruan sympathetically portrayed a prostitute bringing up a child. Later that year, Ruan made her penultimate film, New Women (directed by Cai Chusheng), in which she played an educated woman forced to death by an unfeeling society. The film was based on the life of actress Ai Xia, who killed herself in 1934. Her final film, National Customs, was released shortly after her death.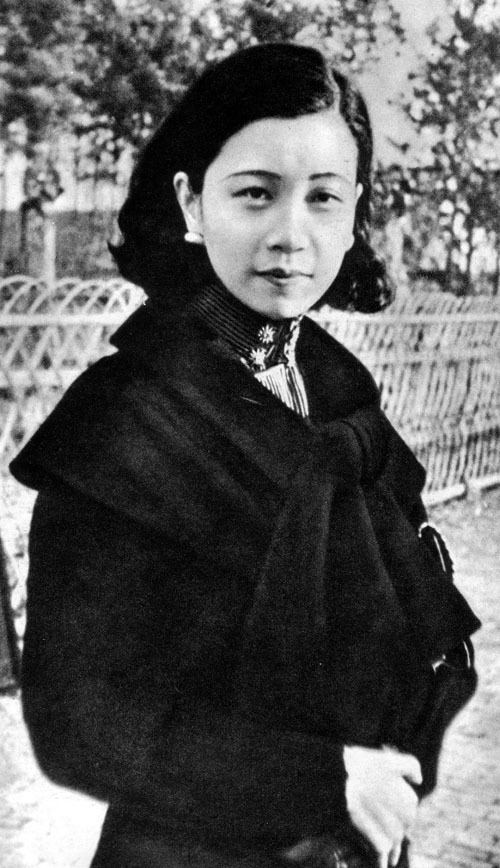 One of Ruan's earliest films, Love and Duty (1931), directed by Bu Wancang, was discovered in Uruguay in 1994.
Personal life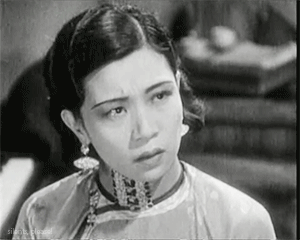 At the age of 16, Ruan became acquainted with Zhang Damin (张达民/張達民), whose family her mother worked for. Zhang was later driven out of his wealthy family due to his spendthrift ways and became a chronic gambler, supported by Ruan's salary. Unable to tolerate Zhang's gambling, Ruan split with him in 1933. She then began living with Tang Jishan, a tea tycoon. In 1935, Zhang filed a lawsuit asking for reparations from Ruan. The tabloids seized on this opportunity to probe into Ruan's private life and put her under intense pressure.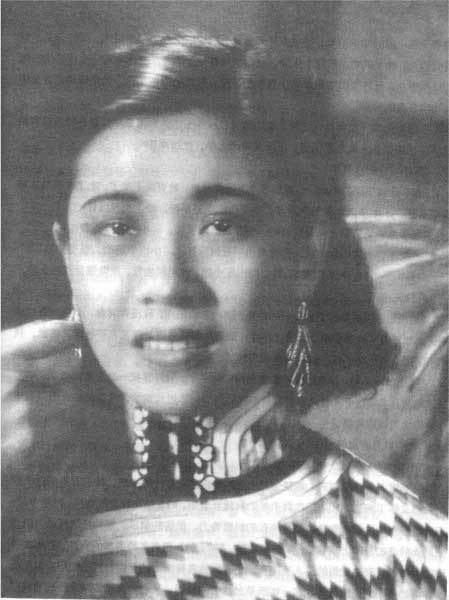 Following the completion of New Women, Ruan's life began to unravel. The film opened in Shanghai in 1935. Cai Chusheng was under massive pressure from tabloid reporters, who were extremely hostile, owing to the scathing depiction of the Shanghai tabloids in the movie. Cai was forced to make extensive cuts to the film. Even after that, Ruan's private life was mercilessly seized upon by the tabloids and her lawsuit with her first husband, Zhang Damin, became a source of vindictive coverage.
Death
Faced with her various public issues and intense private problems, Ruan poisoned herself with an overdose of barbiturates in Shanghai on March 8, 1935, at the age of 24. Her suicide note apparently contained a line which says "gossip is a fearful thing" (人言可畏), although recent researchers have doubted the note's authenticity (it appeared to be forged by Tang Jishan). Even China's preeminent intellectual Lu Xun was appalled at the details surrounding Ruan's death and wrote an essay entitled "Gossip is a Fearful Thing", denouncing the tabloids.
Recent researchers believe her deteriorating relationship with Tang Jishan may have contributed to Ruan's suicide. He is believed to have physically abused her on the night of her suicide. Her funeral procession was reportedly 3 miles (4.8 km) long, with three women committing suicide during the event. The New York Times called it "the most spectacular funeral of the century".
Legacy
In 1992, Hong Kong director Stanley Kwan made a movie about her life, Centre Stage, starring Maggie Cheung as Ruan. Cheung won the Berlin Film Festival Best Actress award.
In 2005, Jacklyn Wu Chien-lien played Ruan in a 30-episode Mainland TV series on her life. That same year a biography, Ruan Ling-Yu: The Goddess of Shanghai by Richard J. Meyer, was released by the University of Hong Kong Press.
Filmography
A Married Couple in Name Only (

掛名的夫妻

, 1927)
Yang Xiao Zhen (

楊小真

, 1927)
The Tablet of Blood and Tears (

血淚碑

, 1927)
The Luoyang Bridge (

蔡狀元建造洛陽橋

, 1928)
The White Cloud Pagoda (

白雲塔

, 1928)
Zhen Zhu Guan (

珍珠冠

, 1929)
Qing yu bao jian (

情欲寶鑑

, 1929)
Jie hou gu hong (

劫後孤鴻

, 1929)
A Hit to the Nine-Dragon Mountain (

大破九龍山

, 1929)
Burning of the Nine-Dragon Mountain (

火燒九龍山

, 1929)
Flower Screen (

銀幕之花

, 1929)
Reminiscence of Peking (

故都春梦

, 1930)
Suicide Contract (

自殺合同

, 1930)
Wild Flowers (

野草閒花

, 1930)
Love and Duty (

戀愛與義務

, 1931)
A Spray of Plum Blossoms (

一剪梅

, 1931)
Peach Blossom Weeps Tears of Blood (

桃花泣血記

, 1931)
Yu Tang Chun (

玉堂春

, 1931)
Another Dream of the Capital (

續故都春夢

, 1932)
Three Modern Women (

三个摩登女性

, 1933)
Night in the City (

城市之夜

, 1933)
Little Toys (

小玩意

, 1933)
Life (

人生

, 1934)
Coming Home (

歸來

, 1934)
Goodbye, Shanghai (

再會吧,上海

, 1934)
A Sea of Fragrant Snow (

香雪海

, 1934)
The Goddess (

神女

, 1934)
New Women (

新女性

, 1934)
National Customs (

國風

, 1935)
References
Ruan Lingyu Wikipedia
(Text) CC BY-SA