Spouse

Helen Brown (m. 2001)

Years active

1960s–present







Influences

Bernard Manning, Jerry Sadowitz

Role

Comedian · chubbybrown.biz

Movies and TV shows

U.F.O., The Dick Tracy Show

Similar People

Bernard Manning, Jim Davidson, Jerry Sadowitz, Frankie Boyle, Roy Brown




Profiles



Racist homophobic sexist british comedian roy chubby brown exclusive interview
Roy "Chubby" Brown (born Roy Vasey; 3 February 1945) is an English stand-up comedian, famous for his sarcastic blue humour. The free speaking nature of his act and lack of concern for political correctness have led Brown to face accusations that his comedy style is "outdated".
Contents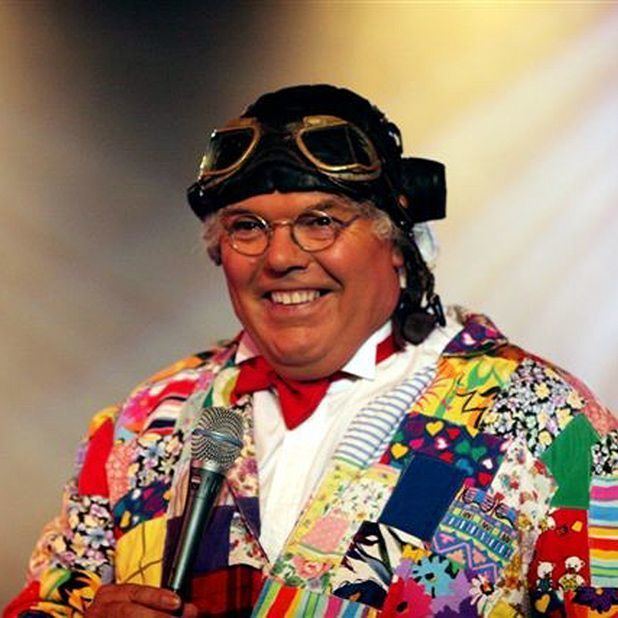 Roy chubby brown britain s rudest comedian
Early life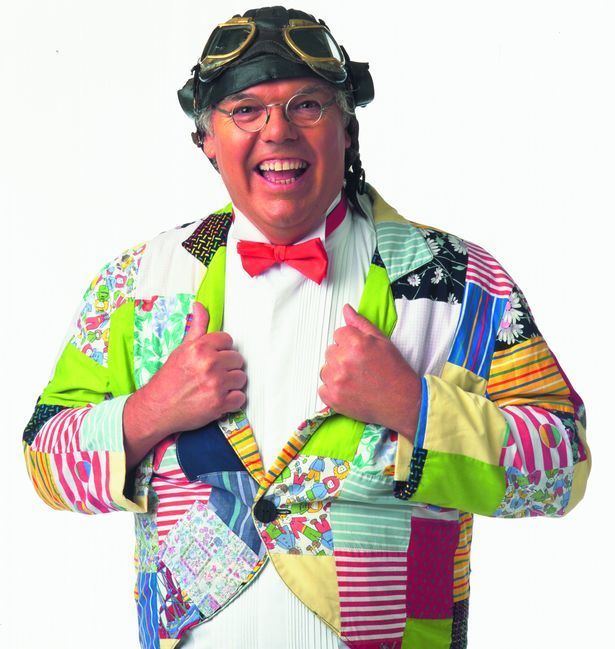 Brown was born at 78 Broadway in Grangetown, North Riding of Yorkshire. He has a sister named Barbara. He left home at the age of 14, spent time living rough, and moved from job to job, at one point joining the Merchant Navy. He also spent time in a borstal and prison. He later found work as an entertainer in working men's clubs during the 1960s, first as a drummer in the local group Pipeline along with his two cousins and a friend and later as a comedy act under the name "Alcock & Brown". Brown appeared on the UK television talent show New Faces in the 1970s, coming second to a country and western band. He failed the audition for another television talent show, Opportunity Knocks, after saying the word 'arse' during his interview.
Comedy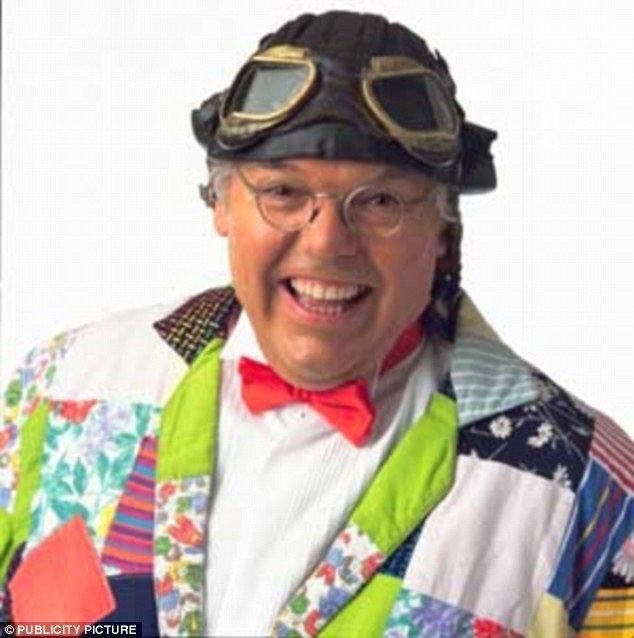 Brown's image is characterised by a clown-like stage costume consisting of a flying helmet and goggles, a multicoloured patchwork jacket and trousers, a white shirt, a red bow tie and moccasin slippers. A typical stand-up show starts with Brown dancing to the audience chanting, "You fat bastard!" Brown then approaches the microphone and says, "Fuck off!", "How did you know it was fucking me?!" or "Recognise me, then?" This heckling occasionally continues during his act.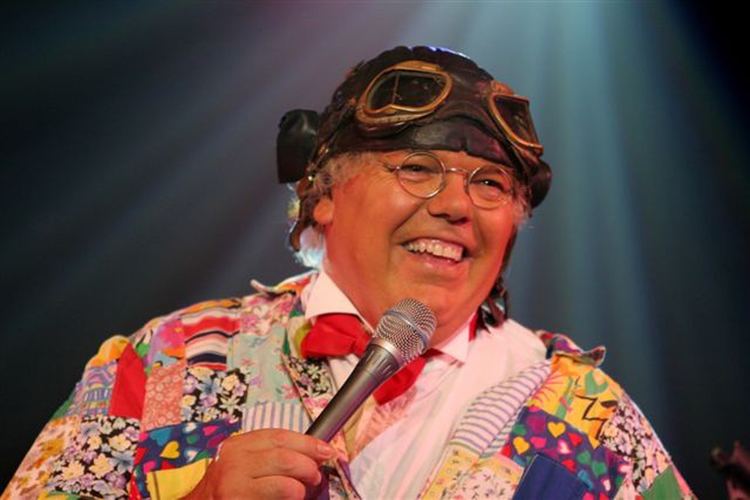 During his long career, he has caused offence by mocking various groups and individuals, including ethnic minorities, women, the Queen Mother (whose death occurred hours before the recording of his show Standing Room Only), and himself, yet he maintains a loyal fan base in the north of England. Brown's live shows are rarely seen on television, as many of his jokes are deemed sexist, racist, or otherwise prejudiced and he relies on strong language, especially the words "fuck" and "cunt". However, a programme about Brown's comedy, called Roy Chubby Brown: Britain's Rudest Comedian was broadcast on Channel 4 on 8 May 2007.
Film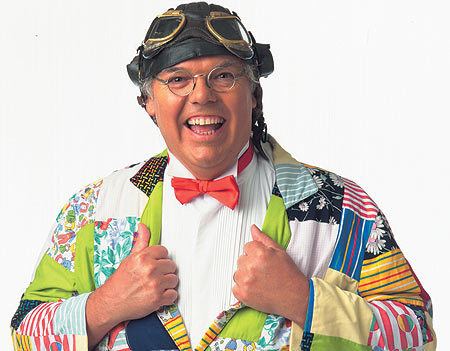 In 1993, Brown released a film called U.F.O. starring himself and Roger Lloyd-Pack; in it he is abducted by aliens while staying in a hotel in Blackpool during his live shows. In 2012, Brown was set to appear as a talking lamppost in Robin Sheppard's film adaptation of Richard Milward's book, Apples.
TV
Chubby Brown (known simply as Chubby) appeared in the second series of The League of Gentlemen as the town's mayor. The fictional town where the characters were based had been named Royston Vasey from the start.
Music
One of his best known songs is "Living Next Door to Alice (Who the Fuck is Alice?)", a cover version of "Living Next Door to Alice", recorded with Smokie. The record spent 19 weeks in the UK Singles Chart, peaking at number 3 in August 1995. He released a solo single in the winter of 1996 called "A Rocking Good Christmas", written by Ray Hedges; this reached number 51. Brown has also released two albums, Take Fat and Party (1995) and Fat Out of Hell (1996); they achieved positions 29 and 67 in the UK Albums Chart respectively.
Personal life
He is a supporter of Middlesbrough Football Club.
In 2003, Brown was fined £200 in Blackpool for using a golf umbrella to physically assault a fan who had sworn at him. Of the incident, Brown said, "I have traditional values and I wanted the man to stop swearing in front of women and children who were on the pier."
Brown was diagnosed with throat cancer in 2002 and had a vocal cord removed.
In 2006, he released an autobiography entitled Common as Muck: The Autobiography of Roy 'Chubby' Brown.
He is a co-owner of the racehorse Rasaman.
In December 2011, he self-published a collection of memoirs from his life and career with Fast-Print Publishing called It's Funny Being Me.
Stand up releases
While Brown has been performing for over 30 years, his live shows have been released around Christmas time from 1990 until 2015. They have been released by Channel 5 Video Distribution (1990), PolyGram Video (1991–1998) and Universal Pictures (1999–2015), they were released on VHS (1990–2005, DVD (2000–2015) and Blu-ray (2010). The release due for November 2011 was delayed until 2012 due to venue, technical and timing issues.
Releases
1 From Inside the Helmet (1990)
2 The Helmet Rides Again (1991)
3 The Helmet's Last Stand (1992)
4 Roy Chubby Brown: Exposed (1993)
5 U.F.O. (1993)
6 Jingle Bx@!cks (1994)
7 Clitoris Allsorts (1995)
8 Saturday Night Beaver (1996)
9 Obscene and Not Heard (1997)
10 Chubby Goes Down Under and Other Sticky Regions (1998)
11 You Fat Bastard! (1999)
12 Thunder Bollocks (2000)
13 Stocking Filler! (2001)
14 Standing Room Only (2002)
15 Bad Taste (2003)
16 Giggling Lips (2004)
17 King Thong (2005)
18 Kick-Arse Chubbs (2006)
19 The Good, The Bad And The Fat B*stard (2007)
20 Dirty Weekend in Blackpool (2008)
21 Too Fat To Be Gay (2009)
22 Pussy & Meatballs (2010)
23 Front Page Boobs (2012)
24 Who Ate All The Pies? (2013)
25 Don't Get Fit! Get Fat! (2014)
26 Hangs Up His Helmet (2015)
27 Great British Jerk Off (2016)
28 The Second Coming (2017)
References
Roy 'Chubby' Brown Wikipedia
(Text) CC BY-SA