New faces all winners show full show
New Faces is a British television Talent show that aired in the 1970s and 1980s. It was presented originally by Derek Hobson. It was produced by ATV for the ITV network.
Contents
Original series 1973-1978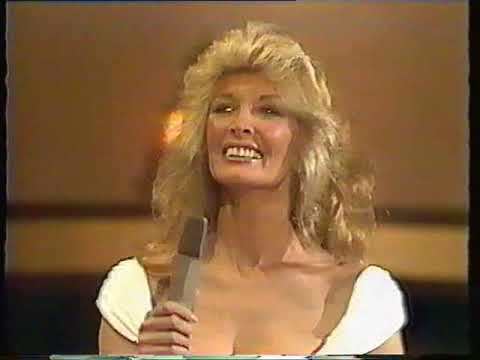 The show first aired as a pilot on 7 July 1973 and then as a full series from 29 September 1973 to 2 April 1978, it was recorded at the ATV Centre in Birmingham. The show was noted for its theme tune, "You're a Star!", performed by singer Carl Wayne, formerly of The Move, and it was eventually released, becoming a minor hit.
Winners occasionally went on to greater success in television entertainment. Many top entertainers began their careers with a performance on this programme. The acts were evaluated by a panel of experts, including Tony Hatch, Mickie Most, Clifford Davis, Arthur Askey, Ted Ray, Ed Stewart, Jack Parnell, Alan A. Freeman, Muriel Young, Lonnie Donegan, Lionel Blair, Ingrid Pitt, Shaw Taylor, Terry Wogan and Noel Edmonds.
Four judges would make up the panel each week. Contestants received marks out of ten from the four judges in three categories such as "presentation", "content" and "star quality" - The "star quality" category was later replaced by "entertainment value". The highest score any act could attain was thus 120 points. Patti Boulaye was the only act who ever attained the maximum mark, doing so in the programme's final season. Les Dennis received 119 points, with only Tony Hatch giving him less than three perfect '10's'. Arthur Askey was on the same panel and started singing "Tony is a meanie" when Hatch awarded Dennis 9 as his final score.
Revived version
The series was revived by Central for three series between 1986 and 1988, presented by past winner, Marti Caine. Her catchphrase was bellowed at the voting studio audience: "Press your buttons... NOW!". The show also featured a panel of experts including the journalist Nina Myskow, who often made critical comments. In this incarnation, the home audience decided who won by sending in postcards (phone voting was soon introduced by BBC rival Bob Says Opportunity Knocks), though, the audience did vote for its favourite act using a gigantic lightboard known as Spaghetti Junction lighting up to a varying degree as they pushed their buttons.
1986 final
Note: The James Stone who appeared in this final is the same one who appeared in the Britain's Got Talent semi-finals of 2008.
ATV
Many of the episodes from the ATV era of New Faces were wiped from the archives with 38 surviving including episode 14 of series 1, episodes 1, 11 & 14 of series 2, episodes 1, 36, 40 & 45 of series 3, episodes 7, 11, 15, 19, 22-24 & 28-29 of series 4, episodes 1, 5, 8, 11, 14-16, 21, 24 & 30 of series 5 and episodes 20-30 of series 6.
Series 3 was not fully broadcast on Scottish Television, with episodes not being broadcast during the weekends, which resulted in their votes not being counted. Episodes were instead broadcast on a Thursday evening between December 1974 - July 1975.
References
New Faces Wikipedia
(Text) CC BY-SA