Years active

1979 - present




Name

Roxanne Hart





Role

Actress




Spouse

Philip Casnoff (m. 1984)





Born

July 27, 1952 (age 70) (

1952-07-27

) Trenton, New Jersey, U.S.


Education

Horace Greeley High School


Children

Macklin McKee Casnoff, Alexander Casnoff




Parents

Edward J. Hart, Jr., Joan Irene Hart




Movies and TV shows

Highlander, Chicago Hope, License to Wed, The Last Innocent Man, The Verdict


Similar People

Philip Casnoff, Beatie Edney, Russell Mulcahy, Clancy Brown, Christopher Lambert
Roxanne Hart (born July 27, 1952) is an American actress, best known for her roles as Brenda Wyatt in the 1986 film Highlander, and as Nurse Camille Shutt on the CBS medical drama series, Chicago Hope (1994-1998). Hart also received Tony and Drama Desk Awards nominations for her stage works.
Contents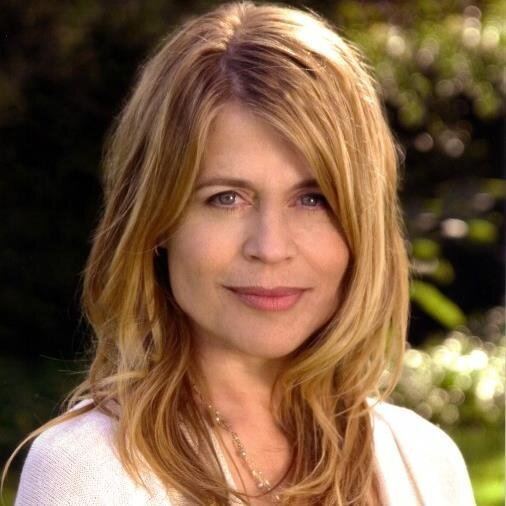 Personal life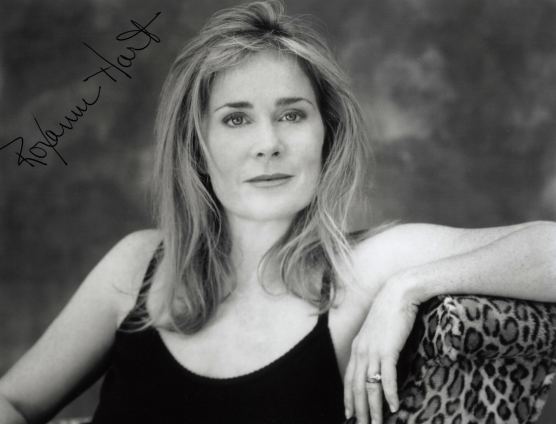 Hart was born in Trenton, New Jersey, the daughter of Joan Irene (née McKee) and Edward J. Hart, Jr. Her father was a teacher and later became the principal at Horace Greeley High School in Chappaqua, New York. She graduated from Greeley in 1969. She was married to Leonard Taylor from 1972 until their divorce in 1980. Hart has been married to actor Philip Casnoff since 1984, and they have two sons, Alexander Casnoff (b. 1988) and Macklin McKee Casnoff (b. 1992).
Career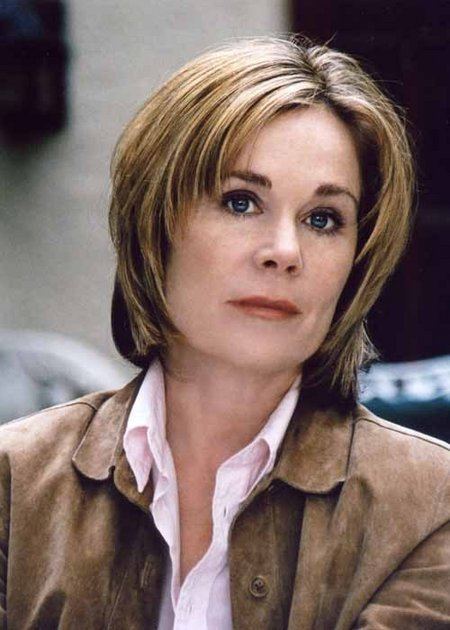 Hart appeared in several Broadway stage productions during 1980s, including the U.S. production of British playwright Peter Nichols' Passion, for which she received a Tony Award for Best Featured Actress in a Play nomination in 1983. She played supporting roles in films including The Verdict (1982) and Oh, God! You Devil (1984), before role opposite Christopher Lambert in Highlander in 1986. She has also played starring and supporting roles in Pulse (1988), Once Around (1991) and Moonlight Mile (2002). Hart also starred in a number of made for television movies.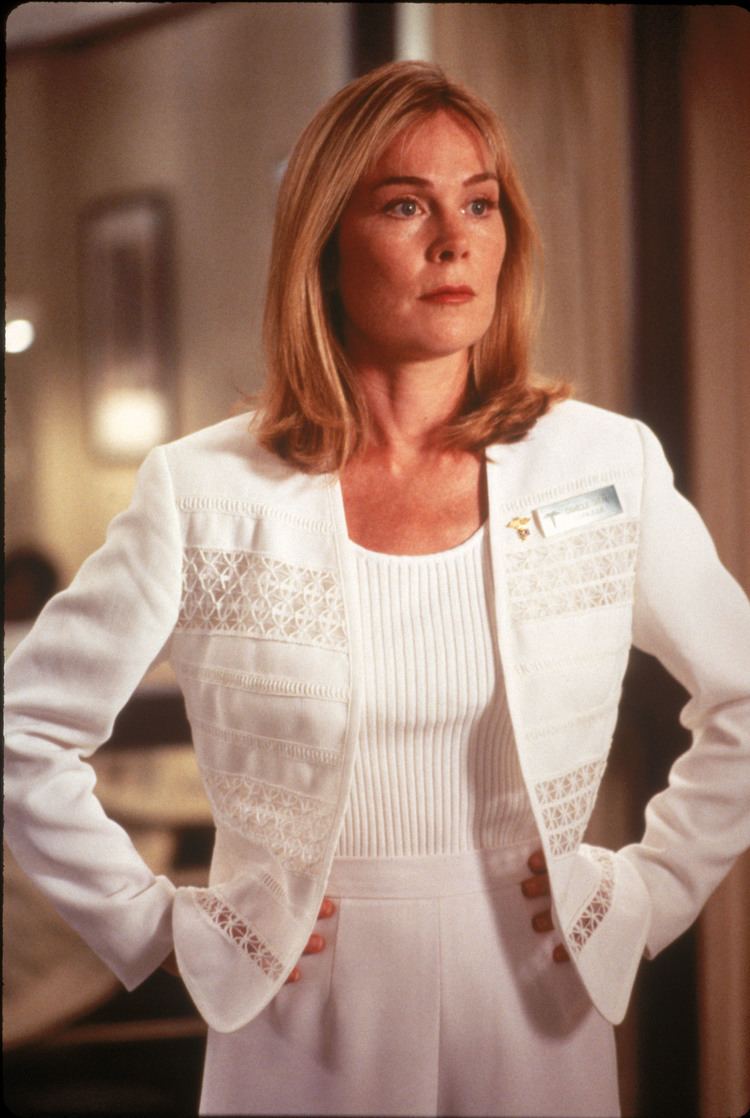 From 1994 to 1998, Hart played Nurse Camille Shutt in the CBS medical drama series, Chicago Hope. She had recurring roles on the 1990s HBO sitcom Dream On and NBC's Medium (2006-2010), and the HBO comedy Hung (2010-2011). She also guest starred on ER, Law & Order, Criminal Minds , Oz, Grey's Anatomy, The Closer, and CSI: Crime Scene Investigation. In 2016, Hart was cast in a recurring role on the second season of ABC legal drama, How to Get Away with Murder.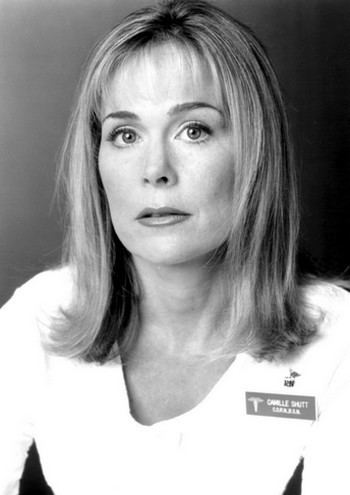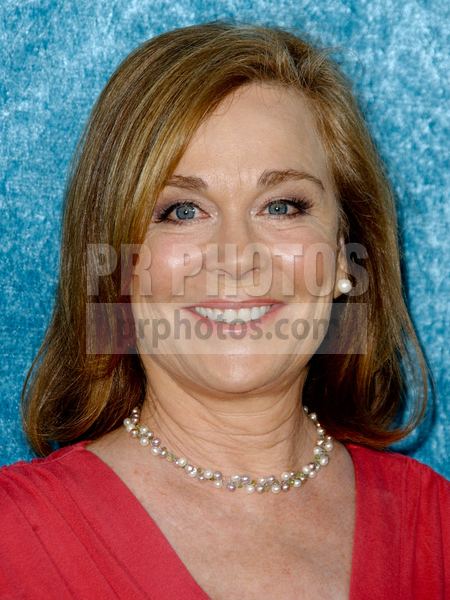 Filmography
Actress
-
Bury Me When I'm Dead (post-production)
as
Patricia Higdon
2023
Will Trent (TV Series)
as
Kathleen Marigold
- Pterodactyls Can Fly (2023) - Kathleen Marigold
2023
Rachel Hendrix
as
Diane Wilson
2022
The Rookie (TV Series)
as
Maris Town
- Mother's Day (2022) - Maris Town
2021
The Young and the Restless (TV Series)
as
Kim Dunaway
- Episode #1.12249 (2021) - Kim Dunaway
- Episode #1.12247 (2021) - Kim Dunaway
- Episode #1.12242 (2021) - Kim Dunaway (voice)
2021
The Resident (TV Series)
as
Estelle Katz
- Requiems & Revivals (2021) - Estelle Katz
2020
Deceased Ones (Short)
2020
Manhunt (TV Series)
as
Trudy Embry
- Unabubba (2020) - Trudy Embry
- Open Season (2020) - Trudy Embry
- Eric (2020) - Trudy Embry
- Bombingham (2020) - Trudy Embry
- Centbom (2020) - Trudy Embry
2019
The Blacklist (TV Series)
as
Ava Ziegler
- Bastien Moreau (No. 20) (2019) - Ava Ziegler
2019
True Detective (TV Series)
as
Mrs. James
- Now Am Found (2019) - Mrs. James
2018
Deadly Lessons (TV Movie)
as
Barbara
2017
Flaked (TV Series)
as
Lisa
- Day Six (2017) - Lisa
2016
How to Get Away with Murder (TV Series)
as
Sylvia Mahoney
- Wes (2017) - Sylvia Mahoney
- He Made a Terrible Mistake (2017) - Sylvia Mahoney
- No More Blood (2016) - Sylvia Mahoney
- It's a Trap (2016) - Sylvia Mahoney
2017
Code Black (TV Series)
as
Judith Blackwell
- Vertigo (2017) - Judith Blackwell
2016
Harvey's Dream (Short)
2016
Secrets and Lies (TV Series)
as
Corinne
- The Brother (2016) - Corinne
2016
Harriet: Up Against It (Il Laureato) (Video short)
as
Mom
2015
Merry Kissmas (TV Movie)
as
Mrs. Joyner
2015
Miracle Polish (Short)
as
Monica
2014
A Reason
as
Annabelle Hilgrim
2013
Sex & Marriage (Video)
as
Cat
2012
Liking Men (Short)
as
Wise Woman
2012
The Mentalist (TV Series)
as
Shirley Bauer
- Cheap Burgundy (2012) - Shirley Bauer
2010
Hung (TV Series)
as
Frances
- A Monkey Named Simian or Frances is Not a Fan (2011) - Frances
- Even Steven or Luckiest Kid in Detroit (2010) - Frances
- Third Base or the Rash (2010) - Frances
- The Middle East Is Complicated (2010) - Frances
- Beaverland (2010) - Frances
- A Man, a Plan or Thank You, Jimmy Carter (2010) - Frances
- Sing It Again, Ray or Home Plate (2010) - Frances
- Tucson Is the Gateway to Dick or This Is Not Sexy (2010) - Frances
2011
Wilde Salomé (Documentary)
as
Herodias
2011
CSI: Crime Scene Investigation (TV Series)
as
Jean Tinsdale
- Father of the Bride (2011) - Jean Tinsdale
2011
Private Practice (TV Series)
as
Ellen Miller
- Home Again (2011) - Ellen Miller
2010
The Whole Truth (TV Series)
- Uncanny (2010)
2006
Medium (TV Series)
as
Lily Devalos
- Smoke Damage (2010) - Lily Devalos
- It's a Wonderful Death (2010) - Lily Devalos
- Dear Dad- (2010) - Lily Devalos
- And Then (2008) - Lily Devalos
- Very Merry Maggie (2007) - Lily Devalos
- Four Dreams: Part 2 (2006) - Lily Devalos
- Four Dreams: Part 1 (2006) - Lily Devalos
2010
The Cross-Stitch (Short)
as
Sassy
2009
The Closer (TV Series)
as
Doris Osgood
- Make Over (2009) - Doris Osgood
2009
Criminal Minds (TV Series)
as
Andrea Benton
- Demonology (2009) - Andrea Benton
2008
Ghost Whisperer (TV Series)
as
Nancy Lucas
- Heart & Soul (2008) - Nancy Lucas
2008
Eli Stone (TV Series)
as
Emily Hayes
- Grace (2008) - Emily Hayes
2008
Grave Misconduct (TV Movie)
as
Margo Lawrence
2007
License to Wed
as
Mrs. Jones
2007
Bones (TV Series)
as
Cynthia Cole
- Stargazer in a Puddle (2007) - Cynthia Cole
2006
Justice (TV Series)
as
Judge Madison
- Christmas Party (2006) - Judge Madison
2006
Day Break (TV Series)
as
Margaret Detweiler
- What If They Find Him? (2006) - Margaret Detweiler
2006
Letters from Iwo Jima
as
Officer's Wife
2006
Grey's Anatomy (TV Series)
as
Dana Seabury
- I Am a Tree (2006) - Dana Seabury
2006
In from the Night (TV Movie)
as
Ruth Miller Hammond
2006
Art School Confidential
as
Mom Platz
2006
Murder 101 (TV Series)
as
Betty Larch
- Murder 101 (2006) - Betty Larch
2005
Numb3rs (TV Series)
as
Cris Carlyle
- Dirty Bomb (2005) - Cris Carlyle
2005
House M.D. (TV Series)
as
Margo Davis
- Poison (2005) - Margo Davis
2004
Cold Case (TV Series)
as
Bobbi Olsen
- The House (2004) - Bobbi Olsen
2004
Strong Medicine (TV Series)
as
Cheryl
- Identity Crisis (2004) - Cheryl
2003
Easy
as
Jackie - Suicidal Woman
2003
Oz (TV Series)
as
Jessica Kirk
- Exeunt Omnes (2003) - Jessica Kirk
- 4giveness (2003) - Jessica Kirk
- Sonata da Oz (2003) - Jessica Kirk
2002
Moonlight Mile
as
June Mulcahey
2002
Home Room
as
Mrs. Cartwright
2002
The Agency (TV Series)
as
Elaine
- The Greater Good (2002) - Elaine
2002
The President's Man: A Line in the Sand (TV Movie)
as
Lydia Mayfield
2002
The Good Girl
as
Mrs. Worther
2001
Rip It Off
as
Danelle 'Dan' Perry
1990
Law & Order (TV Series)
as
Judge Linda Karlin / Janet Ralston
- Judge Dread (2001) - Judge Linda Karlin
- Happily Ever After (1990) - Janet Ralston
2001
Follow the Stars Home (TV Movie)
as
Tess Williams
2000
The Runaway (TV Movie)
as
Alice Davis
1999
ER (TV Series)
as
Mrs. Kottmeier
- How the Finch Stole Christmas (1999) - Mrs. Kottmeier
- Humpty Dumpty (1999) - Mrs. Kottmeier
1999
Family Law (TV Series)
- Decisions (1999)
1999
Come On, Get Happy: The Partridge Family Story (TV Movie)
as
Betty Bonaduce
1999
Walker, Texas Ranger (TV Series)
as
Caroline Whitman
- Mind Games (1999) - Caroline Whitman
1999
Party of Five (TV Series)
as
Joan
- Judgment Day (1999) - Joan
1994
Chicago Hope (TV Series)
as
Nurse Camille Shutt / Camille Shutt
- One Hundred and One Damnations (1998) - Camille Shutt
- Last One Out, Get the Lights (1996) - Nurse Camille Shutt
- Ex Marks the Spot (1996) - Nurse Camille Shutt
- Quiet Riot (1996) - Nurse Camille Shutt
- The Parent Rap (1996) - Nurse Camille Shutt
- Sweet Surrender (1996) - Nurse Camille Shutt
- Sexual Perversity in Chicago Hope (1996) - Nurse Camille Shutt
- Life Lines (1996) - Nurse Camille Shutt
- Women on the Verge (1996) - Nurse Camille Shutt (credit only)
- Hearts and Minds (1996) - Nurse Camille Shutt
- Right to Life (1996) - Nurse Camille Shutt
- Three Men and a Lady (1996) - Nurse Camille Shutt
- Transplanted Affection (1996) - Nurse Camille Shutt
- Christmas Truce (1995) - Nurse Camille Shutt
- The Ethics of Hope (1995) - Nurse Camille Shutt
- Stand (1995) - Nurse Camille Shutt
- Leave of Absence (1995) - Nurse Camille Shutt
- From Soup to Nuts (1995) - Nurse Camille Shutt
- Who Turned out the Lights? (1995) - Nurse Camille Shutt (credit only)
- Wild Cards (1995) - Nurse Camille Shutt
- Every Day a Little Death (1995) - Nurse Camille Shutt
- A Coupla Stiffs (1995) - Nurse Camille Shutt
- Rise from the Dead (1995) - Nurse Camille Shutt
- Hello Goodbye (1995) - Nurse Camille Shutt
- Songs from the Cuckoo Birds (1995) - Nurse Camille Shutt
- Full Moon (1995) - Nurse Camille Shutt
- The Virus (1995) - Nurse Camille Shutt
- Internal Affairs (1995) - Nurse Camille Shutt
- Informed Consent (1995) - Nurse Camille Shutt
- Growth Pains (1995) - Nurse Camille Shutt
- Freeze Outs (1995) - Nurse Camille Shutt
- Life Support (1995) - Nurse Camille Shutt
- Cutting Edges (1995) - Nurse Camille Shutt
- Small Sacrifices (1995) - Nurse Camille Shutt
- Great White Hope (1995) - Nurse Camille Shutt
- Love and Hope (1995) - Nurse Camille Shutt
- The Quarantine (1995) - Nurse Camille Shutt
- Heartbreak (1995) - Nurse Camille Shutt
- Death Be Proud (1994) - Nurse Camille Shutt
- Genevieve and Fat Boy (1994) - Nurse Camille Shutt
- Shutt Down (1994) - Nurse Camille Shutt
- You Gotta Have Heart (1994) - Nurse Camille Shutt
- With the Greatest of Ease (1994) - Nurse Camille Shutt
- Food Chains (1994) - Nurse Camille Shutt
- Over the Rainbow (1994) - Nurse Camille Shutt
- Pilot (1994) - Nurse Camille Shutt
1998
Meteorites! (TV Movie)
as
Cath Johnson
1997
Our Mother's Murder (TV Movie)
as
Anne Scripps Douglas
1997
Alone (TV Movie)
as
Grace Ann
1997
When Secrets Kill (TV Movie)
as
Karen Newhall
1996
Promised Land (TV Series)
as
Tracy Carter
- Little Girl Lost (1996) - Tracy Carter
1994
The Road Home (TV Series)
as
Dr. Buerring
- Whole in the Head (1994) - Dr. Buerring
- May I Cut In? (1994) - Dr. Buerring
- Pilot (1994) - Dr. Buerring
1992
Dream On (TV Series)
as
Kate Gower
- The French Conception (1993) - Kate Gower
- Oral Sex, Lies and Videotape (1993) - Kate Gower
- Key for Two (1992) - Kate Gower
- Dance Ten, Sex Three (1992) - Kate Gower
- The Undergraduate (1992) - Kate Gower
1992
Last Ferry Home (TV Movie)
as
Sally Turner
1991
Living a Lie (TV Movie)
as
Grace
1991
Tagget (TV Movie)
as
Annie Hartman
1991
Once Around
as
Gail Bella
1990
Against the Law (TV Series)
as
Lariane Piccaccio
- Contempt (1990) - Lariane Piccaccio
- The Second Man (1990) - Lariane Piccaccio
1989
Big Time (TV Movie)
as
Diane
1989
The Justice Game (TV Series)
as
Deborah
- Episode #1.4 (1989) - Deborah
- Episode #1.2 (1989) - Deborah
1987
The Last Innocent Man (TV Movie)
as
Jenny Stafford
1986
Vengeance: The Story of Tony Cimo (TV Movie)
as
Jan Cimo
1986
American Playhouse (TV Series)
as
Mags Church
- Painting Churches (1986) - Mags Church
1986
Samaritan: The Mitch Snyder Story (TV Movie)
as
Carol Fennelly
1986
Philip Marlowe, Private Eye (TV Series)
as
Jean Adrian
- Guns at Cyrano's (1986) - Jean Adrian
1986
Highlander
as
Brenda Wyatt
1985
The Little Sister
as
Sara
1984
Oh, God! You Devil
as
Wendy Shelton
1983
Special Bulletin (TV Movie)
as
Megan Barclay
1982
The Verdict
as
Sally Doneghy
1982
Remington Steele (TV Series)
as
Sheila Fervitz
- Steele Waters Run Deep (1982) - Sheila Fervitz
1982
Tales of the Unexpected (TV Series)
as
Cara
- In the Bag (1982) - Cara
1981
Kent State (TV Movie)
as
Jean Arnold
1979
The Bell Jar (uncredited)
1968
One Life to Live (TV Series)
as
Isadora (1980)
Soundtrack
1995
Chicago Hope (TV Series) (performer - 2 episodes)
- One Hundred and One Damnations (1998) - (performer: "So Far Away")
- Growth Pains (1995) - (performer: "Over the Rainbow")
Self
2022
The Immortal Attraction of Highlander: Looking Back at Four Decades of Magic (Documentary)
as
Self
2015
That Gal... Who Was in That Thing: That Guy 2 (Documentary)
as
Self
2007
The Making of 'Highlander' III - Eine starke Frau (Video documentary short)
as
Self
1983
The 37th Annual Tony Awards (TV Special)
as
Self - Nominee
1979
Working in the Theatre (TV Series documentary)
as
Self
- Performance (1979) - Self
Archive Footage
2003
Queen: Greatest Video Hits 2 (Video documentary)
as
Brenda Wyatt (segment "Princes of the Universe")
1997
Chicago Hope (TV Series)
as
Camille Shutt
- Brain Salad Surgery (1997) - Camille Shutt
1995
Dream On (TV Series)
as
Kate Gower
- Take Two Tablets, and Get Me to Mt. Sinai (1995) - Kate Gower
References
Roxanne Hart Wikipedia
(Text) CC BY-SA