India




Hindi




Himachal Pradesh




Shimla



Rohru is a town and a municipal committee in Shimla district in the Indian state of Himachal Pradesh. It is a town located at the banks of Pabbar River and it is about 115 kilometres away from Shimla city. Rohru is famous for its quality apple and trout fishing. The hatchery is situated at Dhamwari, 25 km upstream of Rohru town.The Nazeru davtas temple is situated at Shakli, 15 km upstream of Rohru town.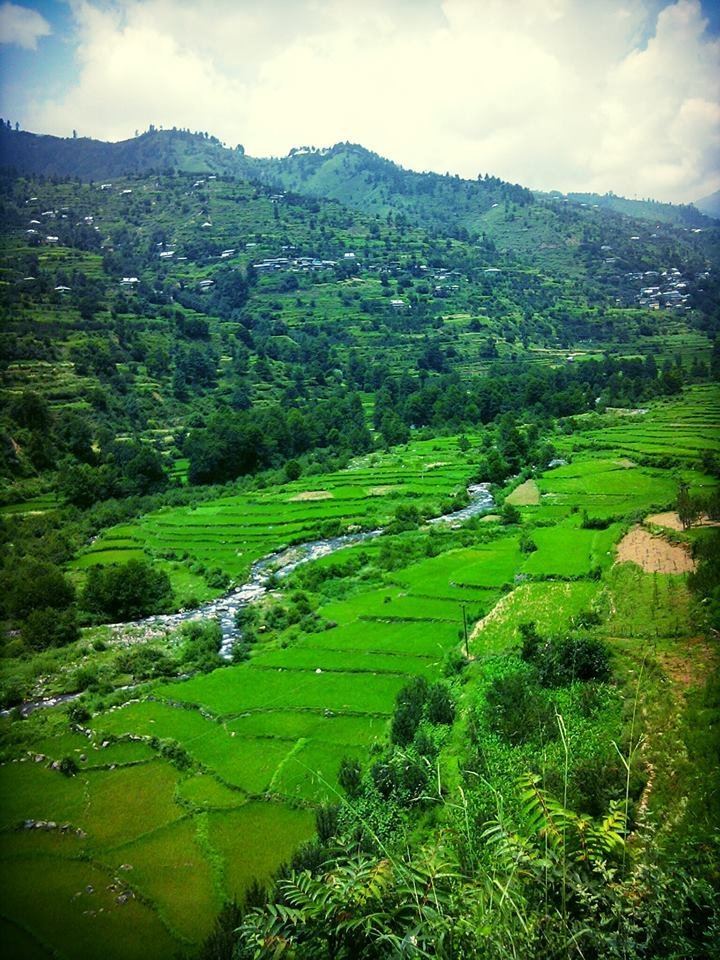 Rohru is located at 31.202°N 77.7519°E? / 31.202; 77.7519. It has an average elevation of 1,525 metres (5,003 feet).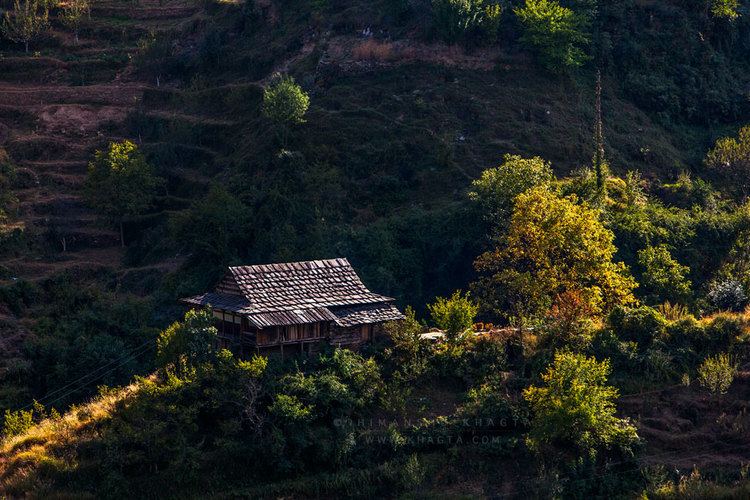 Rohru is very popular for highly dense Forests and jungle ranges. The temperature here remains around 10-15 degree with fog covering the area most of the time throughout the year. Rohru also has many high snow belts like Chanshil Top(Rohru), Surachali Top(Rohru-jubbal). Khara-pathar(jubbal) Sungri etc. and several beautiful valleys like Hatkoti as well. khara pathar, Chanshil Top and Surachali Top Untapu (Arhal-Batari) and Sungri are popular for record snow in winters. Throughout the year the climate and the weather conditions are perfect for Apple Production. These areas are highly rich in Apple Production.
TEMPERATURE IN WINTERS= -2 to +5 degree
TEMPERATURE IN SUMMERS= +10 to +15 to +20 degree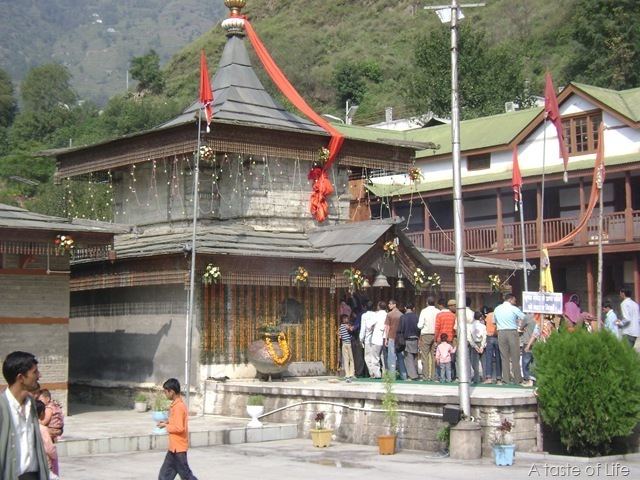 Rohru is very popular for its high-quality apple production. The production of apples on the whole is maximum there as compared to any other apple production area. The apples are exported to the different parts of the country and to the other countries as well.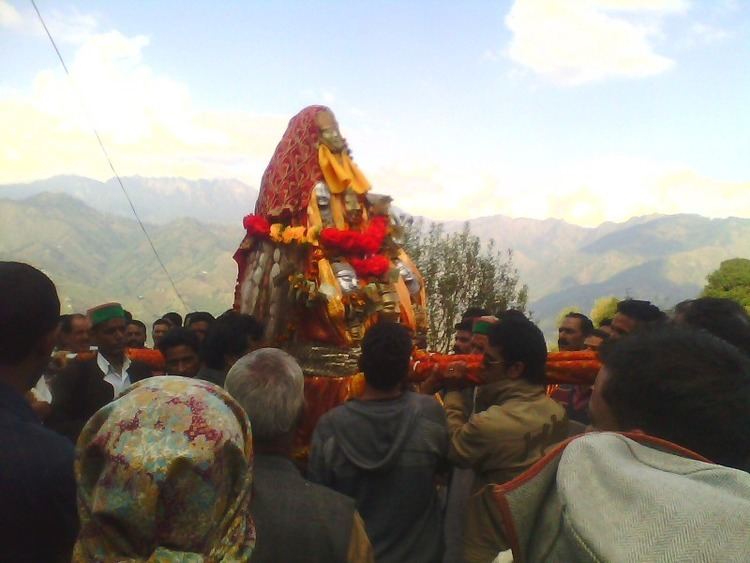 Rohru, Jubbal and Kothkhai are the highest apple production valleys and cover more than half of the apple production in Himachal. This Rohru-Hatkoti-Jubbal-Kothkhai belt is popularly known as "APPLE VALLEY" or "Golden Belt" in Himachal and India. From some parts of Apple Valley the apples are directly exported or provided to some popular juice-making companies in India and the world. Rohru is also popular for high per capita income and high standard of living of the residents.
Rohru Wikipedia
(,)https://pbs.twimg.com/media/B7N5bsZCUAE8mUs.jpg(,)http://www.lifeinshimla.com/wp-content/uploads/2014/09/hk-rohru-tikkar-house-2203-Edit.jpg(,)http://www.lifeinshimla.com/wp-content/uploads/2014/09/hk-hatu-narkanda-shimla_MG_2471-Edit.jpg(,)http://tweakers.net/ext/f/t9BPYYUXYN8tgP6UJ6T3v24T/full.jpg(,)http://www.lifeinshimla.com/wp-content/uploads/2014/09/hk-chanshal-rohru-shimla-IMG_8346-Edit.jpg(,)http://mw2.google.com/mw-panoramio/photos/medium/50892347.jpg(,)http://www.lifeinshimla.com/wp-content/uploads/2014/07/IMG_8428.jpg(,)http://f1.pepst.com/c/A9BA66/129110/ssc3/home/046/himachaldarshan/albums/rohru_landscape.jpg_480_480_0_64000_0_1_0.jpg(,)http://mw2.google.com/mw-panoramio/photos/medium/51465663.jpg(,)http://www.bcmtouring.com/forums/attachments/img_0221-jpg.299681/
(,)http://www.hoparoundindia.com/cityimages/himachal-pradesh/bigimages/Rohru-Naina%2520Tikkar%2520Temple-1.JPG(,)http://hillpost.in/wp-content/uploads/2012/04/Rohru-Fair-Himachal-Pradesh.jpg%3F7a0284(,)http://static.hillpost.in/wp-content/uploads/2014/07/Theog_Kothkai_Jubbal_Hatkoti_Rohru_Road_Condition.jpg(,)https://s1.yimg.com/bt/api/res/1.2/0IT7u._axr9QTe4D65Fqww/YXBwaWQ9eW5ld3M7cT04NTt3PTYzMA/http://l.yimg.com/os/publish-images/lifestyles/2013-05-27/4e51a70d-70be-4476-ad19-97ea0eda7121_20130526a.jpg(,)http://hillpost.in/wp-content/uploads/2009/06/gov13june09.JPG(,)http://hotelhatu.tripod.com/sitebuildercontent/sitebuilderpictures/himachal_1.jpg(,)http://hillpost.in/wp-content/uploads/2012/03/20120319_150026.jpg(,)http://hillpost.in/wp-content/uploads/2010/12/devta.jpg
(,)https://nityin.files.wordpress.com/2009/09/024.jpg(,)http://aminus3.s3.amazonaws.com/image/g0029/u00028640/i01295032/acd96d09cfb45dec0f3fe08869c56763_large.jpg(,)http://picload.files.wordpress.com/2013/06/hateshwari-temple-rohru-himachal-pradesh-india1.jpg(,)https://pbs.twimg.com/media/B6gH3SsCUAAUVd8.jpg(,)http://aminus3.s3.amazonaws.com/image/g0029/u00028640/i01297242/66d0c89707ab1a6bde36bc91aa9bc640_large.jpg(,)http://himachalpr.gov.in/ImageGallery/News/1288.jpg(,)http://images.tribuneindia.com/cms/gall_content/2015/1/2015_1%24largeimg02_Jan_2015_232047263.jpg(,)http://3.bp.blogspot.com/-a58yw1XbdwA/VRgITXTElSI/AAAAAAAAJSs/ZUP5lyJ4sHU/s1600/Mohan%252BSingh%252BSubba%252B(71)%252Band%252Bhis%252Bson%252BKarna%252BRaj%252BSubba%252B(31).jpg(,)http://www.thenewshimachal.com/wp-content/uploads/2013/10/virbhadra-singh-at-rohru.jpg(,)http://i.ytimg.com/vi/fTp9CxnsKqQ/hqdefault.jpg(,)http://i.ytimg.com/vi/Hpm89j9pFak/hqdefault.jpg(,)http://i.ytimg.com/vi/9bxfiZTuiTw/hqdefault.jpg(,)http://i.ytimg.com/vi/V63BJjMIMzk/hqdefault.jpg(,)https://sahilexploringhimachal.files.wordpress.com/2012/03/roh04.jpg