Etchegaray served as the archbishop of Marseille from 1970 to 1985 before entering the Roman Curia, where he served as President of the Pontifical Council for Justice and Peace (1984–1998) and President of the Pontifical Council Cor Unum (1984–1995). He was elevated to the cardinalate in 1979.
On 24 December 2009 he was seriously injured in an unsuccessful attack on Pope Benedict XVI while processing into Mass at St Peter's Basilica. Etchegaray was hospitalized with broken bones.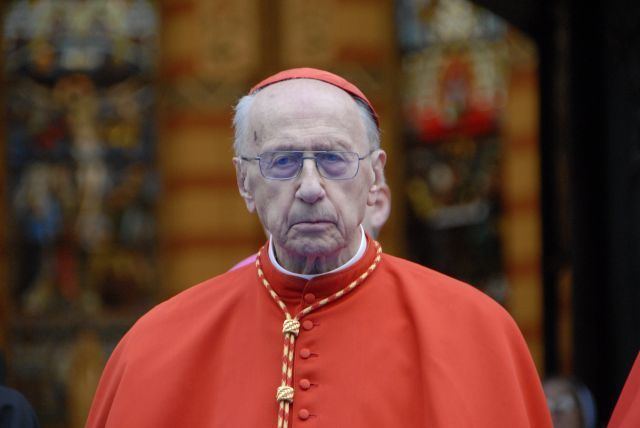 Etchegaray, of Basque stock, was born in the Northern Basque Country to Jean-Batiste and Aurélie Etchegaray. The eldest of three children, he has two younger siblings, Jean and Maïté; their father worked as an agricultural mechanic.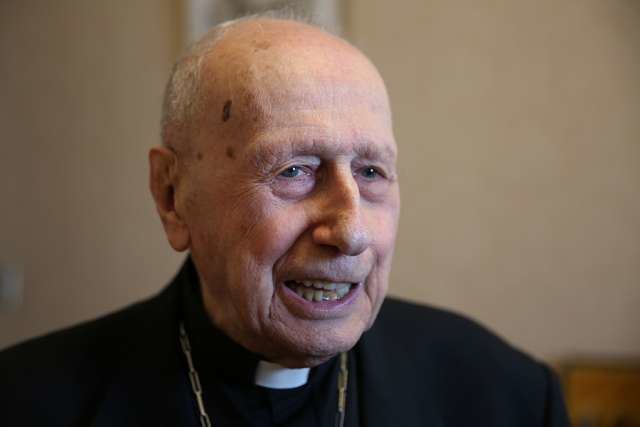 He attended the minor seminary in Ustaritz and the major seminary in Bayonne before studying at the Pontifical Gregorian University in Rome, from where he obtained a Licentiate of Sacred Theology and a Doctorate of Canon Law. He was ordained to the priesthood by Bishop Jean Saint-Pierre on 13 July 1947.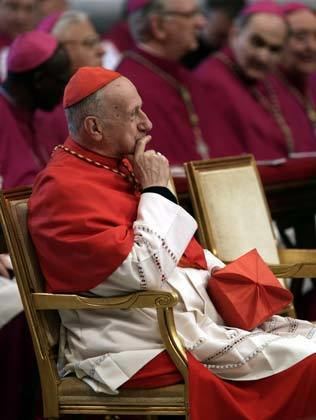 He then did pastoral work in the Diocese of Bayonne, also serving as secretary to Bishop Léon-Albert Terrier, secretary general of the diocesan works of Catholic Action, and vicar general. He then served as deputy director (1961–1966) and later secretary general (1966–1970) of the French Episcopal Conference.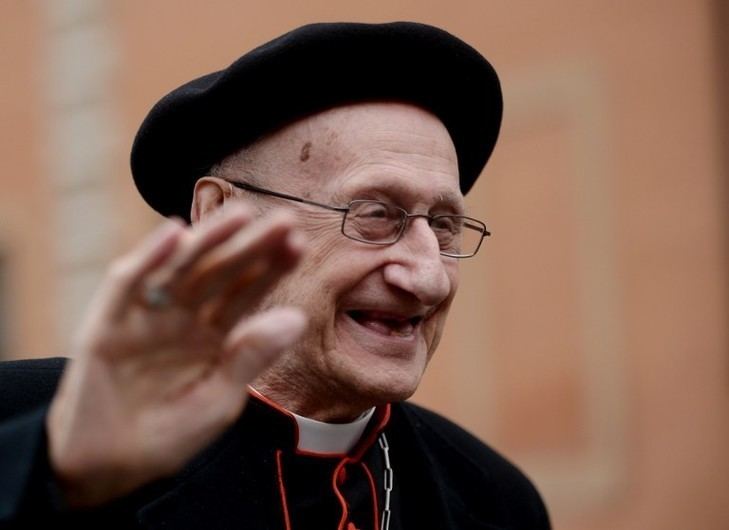 On 29 March 1969, Etchegaray was appointed Auxiliary Bishop of Paris and Titular Bishop of Gemellae in Numidia by Pope Paul VI. He received his episcopal consecration on the following 27 May from Cardinal François Marty, with Cardinal Paul Gouyon and Bishop Władysław Rubin serving as co-consecrators, at Notre-Dame Cathedral.
Etchegaray was the Archbishop of Marseille from 1970–1985, and was made Cardinal-Priest of San Leone I by Pope John Paul II in the consistory of 30 June 1979. Cardinal Etchegaray was the President of the Pontifical Council for Justice and Peace from 1984–1998, and the President of the Pontifical Council Cor Unum from 1984–1995. He first visited Baghdad in 1985 when he helped to arrange an exchange of prisoners of war between Iran and Iraq while they were at war. In 1998, he visited Baghdad to determine if a papal visit was feasible. On 24 June 1998, he was appointed Cardinal Bishop of Porto-Santa Rufina, and was elected Vice-Dean following the election of Pope Benedict XVI in 2005.
Etchegaray is the longest-serving cardinal not to participate in a papal conclave. On 26 November 2008 he overtook Giacomo Antonelli, longtime secretary of state to Pope Pius IX, who was a cardinal for 29 years during the 31-year-long pontificate of Pius IX. The comparison is inexact, because Antonelli was eligible to participate in a conclave until his death. Etchegaray on the other hand, lost his eligibility on his 80th birthday when he had been a cardinal for a little more than 23 years. Also, during Antonelli's cardinalate, no conclaves occurred, while in Etchegaray's cardinalate, the conclaves occurred when he was no longer eligible to participate.
Etchegaray serves as Cardinal-Bishop of Porto-Santa Rufina and served as the Vice-Dean of the College of Cardinals from 30 April 2005 until 10 June 2017 after he asked to be dispensed from the duties of his position.
Cardinal Etchegaray made his first trip to Cuba in 1989, and spent nine days there, between Christmas and the New Year's Day. Cardinal Etchegaray's Cuban tour was capped by an meeting with Fidel Castro during Christmas week. The meeting underscored an easing of tensions between Church and state in the officially atheist country, where practicing Christians and Jews have been objects of government repression for almost 30 years.
The cross of Saint Andrew the apostle was presented to the Bishop of Patras Nicodemus by a Catholic delegation led by Etchegaray. All the relics, which consist of the small finger, the skull (part of the top of the cranium of Saint Andrew), and the cross on which he was martyred, have been kept in the Church of St. Andrew at Patras in a special shrine and are revered in a special ceremony every 30 November, his feast day.
In 2006, the Catholic Church, again through Cardinal Etchegaray, gave the Greek Orthodox Church another relic of St. Andrew.
The Vatican opposed the 2003 U.S. invasion of Iraq and sent Cardinal Etchegaray as an envoy to persuade Iraqi authorities to cooperate with the United Nations in order to avoid war.
2014 : Knight Grand Cross of the Legion of Honour.
Commander in the National Order of Merit.
Knight Grand Cross in the Order of Merit of the Republic of Hungary.
Knight Grand Cross in the National Order of Merit.
On 24 December 2009, Cardinal Etchegaray was knocked down along with Pope Benedict XVI when 25-year-old Susanna Maiolo jumped over a barrier and grappled with the Pope as he processed through St Peter's Basilica for Christmas Eve mass. The Pontiff appeared to be unhurt, but Etchegaray suffered a broken leg and a broken hip. He had been standing a few metres away from the Pope and was knocked down in the scuffle. The Vatican said Maiolo was "psychologically unstable" and had lunged at the Pope previously.
In 2015, Cardinal Etchegaray fell in St. Peter's Basilica during Mass and broke his leg for the second time.
The Cardinal returned to Bayonne, France, in January 2017, to live in a retirement home with his sister, Marie. Catholic New Agency journalist Andrea Gagliarducci described Cardinal Etchegary's retirement from Rome as "the end of an era." He had farewell meetings with Pope Francis and Pope Emeritus Benedict XVI, before he left. Pope Francis accepted his resignation as Vice Dean of the College of Cardinals on 10 June 2017.