Occupation

actor




Spouse

Babs Powell (m. 1975)




Role

Television actor




Name

Robert Powell




Years active

1966–present








Born

1 June 1944 (age 79) (

1944-06-01

)

Salford, Lancashire, England




Education

University of Salford, Manchester Grammar School, University of Manchester




Children

Barney Powell, Kate Powell




Parents

Kathleen Davis Powell, John Wilson Powell




Movies and TV shows

Jesus of Nazareth, The Detectives, Holby City, Mahler, Tommy




Similar People

Babs Powell, Jasper Carrott, Ken Russell, Olivia Hussey, David Hemmings




Similar

Olivia Hussey, Franco Zeffirelli, Brian Deacon
jesus of nazareth part 1 robert powell
Robert Powell (born 1 June 1944) is an English television and film actor, best known for the title role in Jesus of Nazareth (1977) and as the fictional secret agent Richard Hannay. He is also known for his roles as Mark Williams in BBC One medical drama, Holby City, as David Briggs in the sitcom The Detectives alongside Jasper Carrott, and as Tobias 'Toby' Wren in the "science-fact" drama Doomwatch.
Contents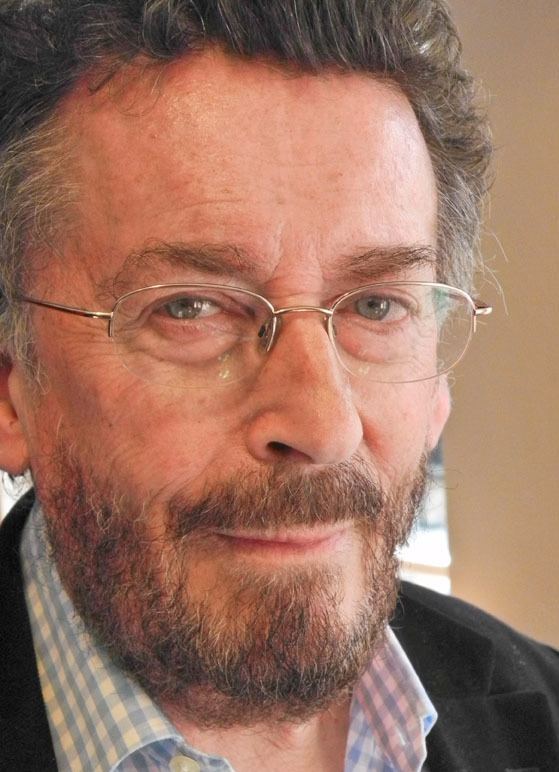 His distinctive voice has become well known in advertisements and documentaries, especially in World War II documentaries including World War II in HD Colour, Hitler's Bodyguard, The Story of the Third Reich and Secrets of World War II.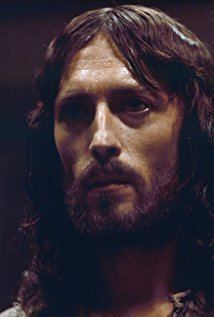 Hannibal thompson vs robert powell shaquille o neal s next all star comedy shaq
Early life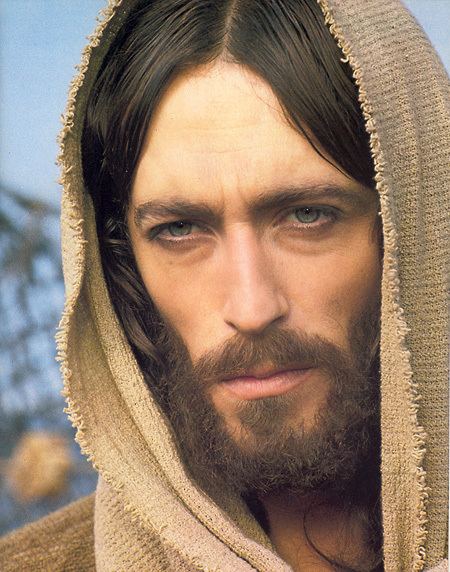 Powell was born in Salford, Lancashire, the son of Kathleen (née Davis) and John Wilson Powell. He was educated at Manchester Grammar School,), then a direct grant grammar school, and the Royal College of Advanced Technology, Salford.
Career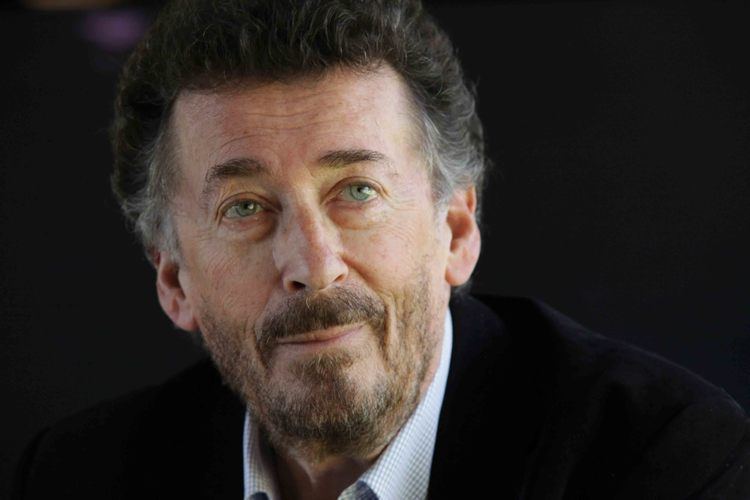 Powell took up acting while an undergraduate. He had aspired to become a lawyer and in 1963–64 attended an external London University LLB degree course at the Manchester College of Commerce but at the same time quietly took acting roles under Trevor Nunn. At the College of Commerce he swapped roles with Bernard Brandon in a week-long College Revue of Comedy Sketches to see which role gave him "the best laughs". This early comedy experience was later to be fulfilled with Jasper Carrott. After this he secured a post at a repertory theatre in Stoke-on-Trent. His first film part was in Robbery when he played the engine driver who was coshed in the Stanley Baker film about the Great Train Robbery. He had a small role in the original film version of The Italian Job (1969) playing one of the gang, but had to wait a few years for his first success, playing scientist Toby Wren in the BBC's science fiction series, Doomwatch in 1970.
Having been killed off in Doomwatch right at the end of Series One in a bomb explosion, at his request, Powell became a pin-up and a household name, following up with starring roles in several BBC serials, including television adaptations of the novels Sentimental Education (1970) and Jude the Obscure (1971). He also appeared in the 1975 series Looking for Clancy, based on the Frederic Mullally novel Clancy.
For several years Powell continued as a television regular, with occasional forays into film, as the Austrian composer Gustav Mahler in the Ken Russell biopic Mahler (1974) and Captain Walker in Russell's film version of Tommy (1975). His role in Tommy had few lines, speaking only during the overture with Ann-Margret, he is primarily seen through the mind of his son as played by Barry Winch (Young Tommy) and Roger Daltrey.
He then played Jesus Christ in Jesus of Nazareth (1977) following a successful second audition with Franco Zeffirelli. The four-part television film had an all-star cast, including Laurence Olivier, Ernest Borgnine and Stacey Keach, Christopher Plummer, Michael York as John the Baptist, Rod Steiger and James Mason. For this role, Powell was nominated for a BAFTA award, and collected the TVTimes Best Actor award for the same performance.
In 1975, Powell married his girlfriend, the Pan's People dancer Babs Lord, shortly before he was due to start filming for Jesus of Nazareth on location in Morocco. On 23 November 1977, they had their son, Barney, followed in 1979 by a daughter, Kate.
In 1978, Powell took the leading role of Richard Hannay in the third film version of The Thirty Nine Steps. It met with modest success, and critics compared Powell's portrayal of John Buchan's character favourably with his predecessors. His characterisation proved to be enduring, as almost ten years later a television series entitled simply Hannay appeared with Powell back in the role, (although the Buchan short stories on which the series was based were set in an earlier period than The Thirty-Nine Steps). Hannay ran for two seasons.
In 1980, Powell appeared in the film Harlequin playing the Harlequin of the title who seems to have the power to cure the son of a powerful politician. For this performance, he won the Best Actor Award at the Paris Film Festival. In 1982, he won Best Actor at the Venice Film Festival for his role in Imperativ.
Powell then agreed to a request from his old friend and golf partner, comedian Jasper Carrott, taking the part of an incompetent detective in a succession of sketches that formed part of Carrott's television series. The Detectives proved to be popular and was later turned into a sitcom, Powell's first and only venture into this genre.
In 1984, Powell made his U.S. film debut in What Waits Below (also known as Secrets of the Phantom Caverns).
In 1986, Powell narrated and co-starred in William C. Faure's popular miniseries Shaka Zulu, with Henry Cele in the title role. In 1992, he starred in the New Zealand First World War film Chunuk Bair, as Sgt Maj Frank Smith. In 1993-95, he was the voice actor of Dr Livesey in The Legends of Treasure Island.
Nowadays, Powell appears in person less often, but his distinctive voice is frequently heard on voice-overs, advertisements and as a narrator of television programmes such as Great Crimes and Trials and The Century of Warfare and World War II in HD Colour. He read the novel Love in the Time of Cholera by Gabriel Garcia Marquez for BBC Radio 4's Book at Bedtime, and has also narrated many audio books including The Thirty Nine Steps, abridged versions of many of Alan Garner's books, and several abridged novels for The Talking Classics Collection. Powell has also lent his voice to musical works, such as David Bedford's album The Rime of the Ancient Mariner, or the 2002 rock opera The Hound of the Baskervilles, by Clive Nolan and Oliver Wakeman, where he played the role of John Watson. He also narrated on two rock albums by Rick Wakeman called Cost of Living and The Gospels (1987).
On 29 October 2001, a state-of-the-art theatre named after him was opened at the University of Salford. He became a patron of 24:7 Theatre Festival in 2004, and continues to operate in this capacity. In early 2005 he became a regular in the UK TV medical drama, Holby City, where he remained for six years before departing to return to theatre. On 9 February 2008, he performed as narrator in Prokofiev's Peter and the Wolf with the Huddersfield Philharmonic Orchestra with conductor Natalia Luis-Bassa in the North of England. In 2008-09, Powell was series announcer, (19 episodes), on BBC4's The Book Quiz .
Filmography
Actor
-
Banking on Mr. Toad (pre-production)
as
High Court Judge Watkins
-
Brigantia (pre-production)
as
Arch Druid Uisneach
2024
The Queen of Heaven (pre-production)
as
Nicodemus & Jesus
2013
The Bible (TV Mini Series)
as
Narrator (UK)
- Courage (2013) - Narrator (UK) (voice)
- Passion (2013) - Narrator (UK) (voice)
- Betrayal (2013) - Narrator (UK) (voice)
- Mission (2013) - Narrator (UK) (voice)
- Survival (2013) - Narrator (UK) (voice)
- Hope (2013) - Narrator (UK) (voice)
- Homeland (2013) - Narrator (UK) (voice)
- Kingdom (2013) - Narrator (UK) (voice)
- Exodus (2013) - Narrator (UK) (voice)
- In the Beginning (2013) - Narrator (UK) (voice)
2005
Holby City (TV Series)
as
Mark Williams
- Don't Go Changing (2011) - Mark Williams
- My Hero (2011) - Mark Williams
- China in Your Hands (2011) - Mark Williams
- Running the Gauntlet (2011) - Mark Williams
- The Most Wonderful Time of the Year (2010) - Mark Williams
- The Lying Kind (2010) - Mark Williams
- Losing Game (2010) - Mark Williams
- Future Shock (2010) - Mark Williams
- Queen's Gambit (2010) - Mark Williams
- Tough, Love (2010) - Mark Williams
- The Short Straw (2010) - Mark Williams
- Shifts (2010) - Mark Williams
- Misfit Love (2010) - Mark Williams
- Revelations (2010) - Mark Williams (credit only)
- Long Night's Journey Into Day (2010) - Mark Williams
- Test Results (2010) - Mark Williams
- A Failure to Communicate (2010) - Mark Williams
- Get Busy Living (2010) - Mark Williams
- The Last Day of Summer (2010) - Mark Williams
- 'Til the Grave (2010) - Mark Williams
- Transgressions (2010) - Mark Williams (credit only)
- Skipping a Beat (2010) - Mark Williams (credit only)
- Man with No Name (2010) - Mark Williams
- Dandelions (2010) - Mark Williams
- Two in Five Marriages- (2010) - Mark Williams
- All Cried Out (2010) - Mark Williams
- Secrets You Keep (2010) - Mark Williams
- Swimming with Sharks (2010) - Mark Williams
- Fool's Gold (2010) - Mark Williams
- Thursday's Child (2010) - Mark Williams
- Cross My Heart (2010) - Mark Williams (credit only)
- Taking Over (2010) - Mark Williams
- Brutally Frank (2010) - Mark Williams
- Time and Tide: Part Two (2010) - Mark Williams
- Time and Tide: Part One (2010) - Mark Williams
- Take No Prisoners (2010) - Mark Williams
- Apply Some Pressure (2010) - Mark Williams
- What Goes Around (2010) - Mark Williams (credit only)
- X-Y Factor (2010) - Mark Williams
- Bette Davis Eyes (2010) - Mark Williams
- For the Greater Good (2010) - Mark Williams
- Enemies Closer (2010) - Mark Williams
- Tipping Point (2010) - Mark Williams
- Faith No More (2010) - Mark Williams
- The Butterfly Effect: Part Two (2010) - Mark Williams (credit only)
- The Butterfly Effect: Part One (2010) - Mark Williams (credit only)
- Amare (2010) - Mark Williams (credit only)
- Together Alone (2010) - Mark Williams (credit only)
- Downstairs Upstairs (2010) - Mark Williams
- Too Cold to Crash and Burn (2010) - Mark Williams (credit only)
- -And the Devil Makes Three (2010) - Mark Williams
- Promises (2010) - Mark Williams
- Stop All the Clocks (2010) - Mark Williams
- A Glorious Reunion (2010) - Mark Williams
- Talk to Me (2010) - Mark Williams
- Resolutions (2009) - Mark Williams
- Stand by Me (2009) - Mark Williams
- Too Close for Comfort (2009) - Mark Williams
- Now We Are Lonely (2009) - Mark Williams
- And That's What Really Hurts (2009) - Mark Williams
- Break Away (2009) - Mark Williams
- To Have and to Hold (2009) - Mark Williams
- Home Truths (2009) - Mark Williams
- The Professionals (2009) - Mark Williams
- Myself, Coming Back (2009) - Mark Williams
- The Hands That Rock the Cradle: Part 2 (2009) - Mark Williams
- The Hands That Rock the Cradle: Part 1 (2009) - Mark Williams
- The Spirit Dancing (2009) - Mark Williams
- The Uncertainty Principle (2009) - Mark Williams
- The Cost of Loving (2009) - Mark Williams
- Spin (2009) - Mark Williams
- Out of the Woods (2009) - Mark Williams
- Long Day's Night (2009) - Mark Williams
- Faithful (2009) - Mark Williams
- Reformation (2009) - Mark Williams
- The Blind Side (2009) - Mark Williams
- These Arms of Mine (2009) - Mark Williams
- My Girl (2009) - Mark Williams
- Future Perfect (2009) - Mark Williams
- A Glass Half Full (2009) - Mark Williams
- Body Language (2009) - Mark Williams
- Your Cheating Heart (2009) - Mark Williams
- Smoke Without Fire (2009) - Mark Williams
- Attachments (2009) - Mark Williams
- The Honeymoon's Over (2009) - Mark Williams
- Proceed with Caution (2009) - Mark Williams
- What Will Survive of Us (2009) - Mark Williams (credit only)
- Just a Perfect Day (2009) - Mark Williams
- Seeing Other People (2009) - Mark Williams
- Mirror, Mirror (2009) - Mark Williams
- Smoke and Mirrors (2009) - Mark Williams
- Running on Empty (2009) - Mark Williams
- No Legacy So Rich (2009) - Mark Williams
- Too Much to Ask (2009) - Mark Williams
- Careful What You Wish For (2009) - Mark Williams
- Locked Away (2009) - Mark Williams
- Breathe Deeply (2009) - Mark Williams
- Coming Back to Bite You (2009) - Mark Williams
- Feet of Clay (2009) - Mark Williams
- Exposures (2009) - Mark Williams
- Take Her Breath Away (2009) - Mark Williams
- Truth and Mercy (2009) - Mark Williams
- Trust (2009) - Mark Williams
- Tough Love (2009) - Mark Williams
- Breaking News (2009) - Mark Williams
- Just (2009) - Mark Williams
- A Clean Slate (2009) - Mark Williams
- No Word of Farewell (2009) - Mark Williams
- Not in the Stars (2008) - Mark Williams
- Maria's Christmas Carol (2008) - Mark Williams
- This Be the Verse (2008) - Mark Williams
- Sweet Bitter Love (2008) - Mark Williams
- The Weaker Sex (2008) - Mark Williams
- Cutting the Cord (2008) - Mark Williams
- We Said Some Things (2008) - Mark Williams
- Labour of Love (2008) - Mark Williams
- Or I'll Never Fall in Love (2008) - Mark Williams
- Lazarus (2008) - Mark Williams
- No Breaks on the Midnight Express: Part 2 (2008) - Mark Williams
- No Breaks on the Midnight Express: Part 1 (2008) - Mark Williams
- Leave It to God (2008) - Mark Williams
- Separate Lives (2008) - Mark Williams
- Hope, Faith and Charity (2008) - Mark Williams
- The Devil and the Deep Blue Sea (2008) - Mark Williams
- Eighteen and a Half (2008) - Mark Williams
- You Do it to Yourself (2008) - Mark Williams
- On the Brink (2008) - Mark Williams
- Crossing Borders (2008) - Mark Williams
- Only Believe (2008) - Mark Williams
- Change of Heart (2008) - Mark Williams
- New Lands, New Beginnings (2008) - Mark Williams
- Any Port in a Storm (2008) - Mark Williams
- T.K.O. (2008) - Mark Williams
- Battle of Who Could Care Less (2008) - Mark Williams
- The Softest Music (2008) - Mark Williams
- You're So Vain (2008) - Mark Williams
- Pants on Fire (2008) - Mark Williams
- All This Useless Beauty (2008) - Mark Williams
- Love Will Tear Us Apart (2008) - Mark Williams
- 12 Hour Nightmare (2008) - Mark Williams
- No Cars Go (2008) - Mark Williams
- We Serve All Who Come to Us (2008) - Mark Williams
- On a Mission (2008) - Mark Williams
- Complications Ensue (2008) - Mark Williams
- The Extra Mile (2008) - Mark Williams
- Final Cut (2008) - Mark Williams
- Physician, Heal Thyself (2008) - Mark Williams
- Stolen (2008) - Mark Williams
- Queen of Hearts (2008) - Mark Williams
- For Your Consideration (2008) - Mark Williams
- Elliot's Wonderful Life (2007) - Mark Williams
- Into the Void (2007) - Mark Williams
- Mirror Man (2007) - Mark Williams
- Someone to Watch Over Me (2007) - Mark Williams
- Unfinished Symphony (2007) - Mark Williams
- The Apprentice (2007) - Mark Williams
- No One Likes a Cry Baby (2007) - Mark Williams
- The Last Throw (2007) - Mark Williams
- Bitter from the Sweet (2007) - Mark Williams
- Duty of Care: Part 2 (2007) - Mark Williams
- Duty of Care: Part 1 (2007) - Mark Williams
- My Aim Is True (2007) - Mark Williams
- Lovers and Madmen (2007) - Mark Williams
- Friends Reunited (2007) - Mark Williams
- Guilt by Association (2007) - Mark Williams
- Old Wounds (2007) - Mark Williams
- Bad Reputation (2007) - Mark Williams
- Temporary Insanity (2007) - Mark Williams
- The Q Word (2007) - Mark Williams
- The Long and Winding Road (2007) - Mark Williams
- Past Imperfect (2007) - Mark Williams
- Countdown (2007) - Mark Williams
- Something's Gotta Give (2007) - Mark Williams
- Another Country (2007) - Mark Williams
- An Affair to Forget (2007) - Mark Williams
- The Human Jungle (2007) - Mark Williams
- Trust (2007) - Mark Williams
- After the Fall (2007) - Mark Williams
- Deep Dark Truthful Mirror (2007) - Mark Williams
- Leap of Faith (2007) - Mark Williams
- Paranoid Android (2007) - Mark Williams
- Bedlam (2007) - Mark Williams
- Stargazer (2007) - Mark Williams
- The Borders of Sleep (2007) - Mark Williams
- Can't Buy Me Love (2007) - Mark Williams
- I Feel Pretty (2007) - Mark Williams
- Blood Ties (2007) - Mark Williams
- Into the Dark (2007) - Mark Williams
- Feast or Famine (2007) - Mark Williams
- I Know Thee Not (2007) - Mark Williams
- The Good Fight (2006) - Mark Williams
- Crossing the Line (2006) - Mark Williams
- The Bitterest Pill (2006) - Mark Williams
- It's Been a Long Day (2006) - Mark Williams
- The Unforgiven (2006) - Mark Williams
- One for My Baby (2006) - Mark Williams
- Sins of the Father (2006) - Mark Williams
- Shot in the Dark (2006) - Mark Williams
- Before a Fall (2006) - Mark Williams
- Now or Never (2006) - Mark Williams
- Just Another Day (2006) - Mark Williams
- Nothing Ventured, Nothing Lost (2006) - Mark Williams
- Bad Blood (2006) - Mark Williams
- Team Holby (2006) - Mark Williams
- Conscience (2006) - Mark Williams
- I Am Not What I Am (2006) - Mark Williams
- The Truth Will Out (2006) - Mark Williams
- Abracadabra (2006) - Mark Williams
- Games of Chance (2006) - Mark Williams
- Lead Us Not Into Temptation (2006) - Mark Williams
- Judge Not, Lest Ye Be Judged (2006) - Mark Williams
- Snake in the Grass (2006) - Mark Williams
- Leap in the Dark (2006) - Mark Williams
- Into Your Own Hands (2006) - Mark Williams
- Flight of the Bumblebee (2006) - Mark Williams
- I'll Be Back (2006) - Mark Williams
- Roots (2006) - Mark Williams
- Brother's Keeper (2006) - Mark Williams
- Yesterday Once More (2006) - Mark Williams
- Mother Love (2006) - Mark Williams
- The Long Goodbye (2005) - Mark Williams
- Comfort of Strangers (2005) - Mark Williams
- Butterfly Effect (2005) - Mark Williams
- Crimes and Misdemeanours (2005) - Mark Williams
- The Outsiders (2005) - Mark Williams
- Great Expectations (2005) - Mark Williams
- View from the Sideline (2005) - Mark Williams
- Thinking Outside the Box (2005) - Mark Williams
- The Innocents: Part 2 (2005) - Mark Williams
- The Innocents: Part 1 (2005) - Mark Williams
- Dignity (2005) - Mark Williams
- Soft Centred (2005) - Mark Williams
- Ostrich Mode (2005) - Mark Williams
- Rat Race (2005) - Mark Williams
- If It Ain't Broke (2005) - Mark Williams
- Pleasant Surprises (2005) - Mark Williams
- No Pain, No Gain- (2005) - Mark Williams
- Damage Limitation (2005) - Mark Williams
- Not Just a River in Egypt (2005) - Mark Williams
- It's Kinda Rock 'n' Roll (2005) - Mark Williams
- The Honeymoon Is Over (2005) - Mark Williams
- Shock to the Heart (2005) - Mark Williams
- Be Careful What You Wish For (2005) - Mark Williams
- Love and Marriage (2005) - Mark Williams
- Total Recall (2005) - Mark Williams
- Awakenings (2005) - Mark Williams
- Another Car Wreck (2005) - Mark Williams
- Chain Reaction (2005) - Mark Williams
- Stick or Twist (2005) - Mark Williams
2007
Rick Wakeman - Night Music (Short)
as
Narrator
2005
Color Me Kubrick
as
Robert
2005
Dalziel and Pascoe (TV Series)
as
Barry Jemmerson
- Heads You Lose: Part 2 (2005) - Barry Jemmerson
- Heads You Lose: Part 1 (2005) - Barry Jemmerson
2004
Agatha Christie's Marple (TV Series)
as
Dr. Haydock
- The Murder at the Vicarage (2004) - Dr. Haydock
2004
Al-Ghazali: The Alchemist of Happiness
as
Abu Hamid Muhammad al-Ghazali (voice)
2003
Hey Mr DJ
as
Jerome Jackson
2001
Mudan Ting: The Peony Pavilion - A Kunju Opera (Video)
as
Storyteller (voice)
1997
Pride of Africa (TV Movie)
as
David Webb
1993
The Detectives (TV Series)
as
Dave Briggs
- Go West Old Man (1997) - Dave Briggs
- Mine's a Large One (1997) - Dave Briggs
- Best Man (1997) - Dave Briggs
- The Curse of the Comanches (1997) - Dave Briggs
- The Beast of Hackney Marshes (1997) - Dave Briggs
- Cardiac Arrest (1997) - Dave Briggs
- Special Branch (1997) - Dave Briggs
- The Wembley Stadium Mystery (1996) - Dave Briggs
- Sacked (1996) - Dave Briggs
- Back to Class (1996) - Dave Briggs
- Fur Coat, No Knickers (1996) - Dave Briggs
- The Great Escaper (1996) - Dave Briggs
- Thicker Than Water (1995) - Dave Briggs
- Twitchers (1995) - Dave Briggs
- Between a Rock and a Hard Place (1995) - Dave Briggs
- On Thin Ice (1995) - Dave Briggs
- Art Attack (1995) - Dave Briggs
- Flash (1995) - Dave Briggs
- D.C. of Love (1995) - Dave Briggs
- Rear Window (1994) - Dave Briggs
- Sparring Partners (1994) - Dave Briggs
- Dutch Cops (1994) - Dave Briggs
- Never Without Protection (1994) - Dave Briggs
- Witness (1994) - Dave Briggs
- Collared (1994) - Dave Briggs
- Strangers in Paradise (1993) - Dave Briggs
- Studs (1993) - Dave Briggs
- Acting Constables (1993) - Dave Briggs
- Teed Off (1993) - Dave Briggs
- Hostage (1993) - Dave Briggs
- What the Butler Saw (1993) - Dave Briggs
1997
Treasure Island (Video)
as
Dr. Livesey (voice)
1995
Fantomcat (TV Series)
as
Fantomcat
- One Good Deed (1996) - Fantomcat (voice)
- The Incredible Shrinking Fantomcat (1996) - Fantomcat (voice)
- MacDuff, Private Eye (1996) - Fantomcat (voice)
- The Mirror Monster (1996) - Fantomcat (voice)
- The Curse of Evillia (1996) - Fantomcat (voice)
- The Lonely Hearts Club (1996) - Fantomcat (voice)
- The Treasure of the Belerophon (1996) - Fantomcat (voice)
- Revenge of the Monitor (1996) - Fantomcat (voice)
- Tomb of the Fantoms (1996) - Fantomcat (voice)
- MacFlash! Warrior of the Skies (1996) - Fantomcat (voice)
- Cinema Purradiso (1996) - Fantomcat (voice)
- The Manhattan Incident (1996) - Fantomcat (voice)
- Once Upon a Time Machine (1996) - Fantomcat (voice)
- The Web of Doom (1995) - Fantomcat (voice)
- Where the Heart Is (1995) - Fantomcat (voice)
- The Eye of Harakti (1995) - Fantomcat (voice)
- The Crystal of Nemesis (1995) - Fantomcat (voice)
- The Chameleons of Death (1995) - Fantomcat (voice)
- Great Balls of Fire (1995) - Fantomcat (voice)
- Lady Gobbling's Gems (1995) - Fantomcat (voice)
- The Mind Leech (1995) - Fantomcat (voice)
- The Asteroid Adventure (1995) - Fantomcat (voice)
- The Aeroship (1995) - Fantomcat (voice)
- The Swords of the Scorpion (1995) - Fantomcat (voice)
- The Preying Mantis (1995) - Fantomcat (voice)
- The Hero Returns (1995) - Fantomcat (voice)
1994
Kings and Queens of England Volume II (Video)
as
Narrator (voice)
1993
Kings and Queens of England Volume I (Video)
as
Narrator (voice)
1993
The Legends of Treasure Island (TV Series)
as
Dr. Livesey
- The Beginning of the End (1993) - Dr. Livesey (voice)
- The Merman Prince (1993) - Dr. Livesey (voice)
- The Fountain of Truth (1993) - Dr. Livesey (voice)
- The Labyrinth (1993) - Dr. Livesey (voice)
- Now You See Me (1993) - Dr. Livesey (voice)
- The Watch Tower (1993) - Dr. Livesey (voice)
- Memories Are Made of This (1993) - Dr. Livesey (voice)
- The Quest Begins (1993) - Dr. Livesey (voice)
1993
The Mystery of Edwin Drood
as
Jasper
1992
Chunuk Bair
as
Sgt. Maj. Frank Smith
1992
The Golden Years (TV Movie)
as
Hernan Cortez
1992
Das lange Gespräch mit dem Vogel (TV Movie)
as
John Barth
1992
Il segno del comando (TV Movie)
as
Prof. Edward Foster
1991
Merlin of the Crystal Cave (TV Series)
as
Ambrosius
- The Raising of the Stones (1991) - Ambrosius
- Reckoning (1991) - Ambrosius
- The Return (1991) - Ambrosius
- Ambrosius (1991) - Ambrosius
- The Cave (1991) - Ambrosius
1991
The First Circle (TV Movie)
as
Gleb Nershin
1991
Keeping Up Appearances (TV Series)
as
Cabdriver
- Onslow's Birthday (1991) - Cabdriver (uncredited)
1990
Canned Carrott (TV Series)
as
Dave Briggs (segment "Detectives, The")
1990
Romeo.Juliet
as
Romeo (voice)
1990
Pasternak (TV Movie)
as
Boris Pasternak
1988
Hannay (TV Series)
as
Richard Hannay
- Say the Bells of Shoreditch (1989) - Richard Hannay
- The Confidence Man (1989) - Richard Hannay
- That Rough Music (1989) - Richard Hannay
- The Good Samaritan (1989) - Richard Hannay
- Double Jeopardy (1989) - Richard Hannay
- The Terrors of the Earth (1989) - Richard Hannay
- Coup de Grace (1989) - Richard Hannay
- The Hazard of the Die (1988) - Richard Hannay
- Act of Riot (1988) - Richard Hannay
- Death with Due Notice (1988) - Richard Hannay
- Voyage into Fear (1988) - Richard Hannay
- A Point of Honour (1988) - Richard Hannay
- The Fellowship of the Black Stone (1988) - Richard Hannay
1988
Down There in the Jungle
as
Paolo Kruger
1987
Welcome to My World (TV Mini Series)
as
Narrator / Storyteller
1987
Love Sins
as
Gabriele D'Annunzio
1986
Shaka Zulu (TV Mini Series)
as
Dr. Henry Fynn
- Episode #1.10 (1986) - Dr. Henry Fynn
- Episode #1.9 (1986) - Dr. Henry Fynn
- Episode #1.8 (1986) - Dr. Henry Fynn
- Episode #1.7 (1986) - Dr. Henry Fynn
- Episode #1.6 (1986) - Dr. Henry Fynn
- Episode #1.5 (1986) - Dr. Henry Fynn
- Episode #1.4 (1986) - Dr. Henry Fynn
- Episode #1.3 (1986) - Dr. Henry Fynn
- Episode #1.2 (1986) - Dr. Henry Fynn
- Part I (1986) - Dr. Henry Fynn
1984
What Waits Below
as
Rupert 'Wolf' Wolfsen
1984
Frankenstein (TV Movie)
as
Victor Frankenstein
1983
The Jigsaw Man
as
Jamie Fraser
1982
The Hunchback of Notre Dame (TV Movie)
as
Phoebus
1981
La chanson du mal aimé
1981
Celebrity Playhouse (TV Series)
as
Professor Henry Higgins
- Pygmalion (1981) - Professor Henry Higgins
1980
Jane Austen in Manhattan
as
Pierre
1980
Harlequin
as
Gregory Wolfe
1979
Children and Ponds (Short)
as
Narrator (voice)
1978
The Thirty Nine Steps
as
Hannay
1978
The Four Feathers (TV Movie)
as
Jack Durrance
1973
BBC Play of the Month (TV Series)
as
Valentine
- You Never Can Tell (1977) - Valentine
- Caucasian Chalk Circle (1973)
1977
Beyond Good and Evil
as
Paul
1977
Jesus of Nazareth (TV Mini Series)
as
Jesus
- Part 4 (1977) - Jesus
- Part 3 (1977) - Jesus
- Part 2 (1977) - Jesus
- Part 1 (1977) - Jesus (credit only)
1975
Looking for Clancy (TV Series)
as
Frank Clancy
- Episode #1.5 (1975) - Frank Clancy
- Episode #1.4 (1975) - Frank Clancy
- Episode #1.3 (1975) - Frank Clancy
- Episode #1.2 (1975) - Frank Clancy
- Episode #1.1 (1975) - Frank Clancy
1973
Thriller (TV Series)
as
Rook / Paul Tanner
- Murder Is a One-Act Play (1974) - Rook
- Lady Killer (1973) - Paul Tanner
1974
Zodiac (TV Series)
as
Brian Godfrey
- Sting Sting Scorpio (1974) - Brian Godfrey
1974
Crown Court (TV Series)
as
Lance Porter
- 30,000 Pieces of Silver: Part 3 (1974) - Lance Porter
- 30,000 Pieces of Silver: Part 2 (1974) - Lance Porter
- 30,000 Pieces of Silver: Part 1 (1974) - Lance Porter
1969
Thirty-Minute Theatre (TV Series)
as
Malcolm / Martin
- Is Nellie Dead? (1973) - Malcolm
- Roses, Roses, All the Way (1969) - Martin
1973
The Wide World of Mystery (TV Series)
as
Paul Tanner
- Lady Killer (1973) - Paul Tanner
1972
The Asphyx
as
Giles Cunningham
1972
The Edwardians (TV Mini Series)
as
Mr. Rolls
- Mr. Rolls and Mr. Royce (1972) - Mr. Rolls
1972
Stage 2 (TV Series)
as
Frank Gardner
- Mrs. Warren's Profession (1972) - Frank Gardner
1972
Asylum
as
Dr. Martin (segment "Mannikins of Horror")
1972
Shelley (TV Movie)
as
Percy Bysshe Shelley
1972
ITV Playhouse (TV Series)
as
Gavin
- Seventeen Percent Said Push Off (1972) - Gavin
1972
Running Scared
as
Tom Betancourt
1971
Jude the Obscure (TV Mini Series)
as
Jude Fawley
- Christminster Again (1971) - Jude Fawley
- To Aldbrickham (1971) - Jude Fawley
- To Shaston (1971) - Jude Fawley
- To Melchester (1971) - Jude Fawley
- To Christminster (1971) - Jude Fawley
- At Marygreen (1971) - Jude Fawley
1970
Sentimental Education (TV Mini Series)
as
Frederic Moreau
- Last Love (1970) - Frederic Moreau
- The Philanderer (1970) - Frederic Moreau
- The Red Rose and the White (1970) - Frederic Moreau
- A Start to Loving (1970) - Frederic Moreau
1970
Doomwatch (TV Series)
as
Tobias Wren
- Survival Code (1970) - Tobias Wren
- Hear No Evil (1970) - Tobias Wren
- The Battery People (1970) - Tobias Wren
- Train and De-Train (1970) - Tobias Wren
- Spectre at the Feast (1970) - Tobias Wren
- The Red Sky (1970) - Tobias Wren
- The Devil's Sweets (1970) - Tobias Wren
- Re-Entry Forbidden (1970) - Tobias Wren
- Project Sahara (1970) - Tobias Wren
- Tomorrow, the Rat (1970) - Tobias Wren
- Burial at Sea (1970) - Tobias Wren
- Friday's Child (1970) - Tobias Wren
- The Plastic Eaters (1970) - Tobias Wren
1969
The Wednesday Play (TV Series)
as
Lionel Crane / Shaun / Arkie
- The Hunting of Lionel Crane (1970) - Lionel Crane
- Season of the Witch (1970) - Shaun
- Bam! Pow! Zap! (1969) - Arkie
1969
ITV Saturday Night Theatre (TV Series)
as
Taigo Wilson
- Nora (1969)
- Diddled (1969) - Taigo Wilson
1969
Walk a Crooked Path
as
Mullvaney
1969
Tower of London: The Innocent (TV Movie)
as
Earl of Warwick
1969
The Italian Job
as
Yellow
1969
Z Cars (TV Series)
as
Norris
- Alibi: Part 2 (1969) - Norris
- Alibi: Part 1 (1969) - Norris
1968
City '68 (TV Series)
as
Paul Pevney
- The System: The Fleapit (1968) - Paul Pevney
1967
Far from the Madding Crowd
as
Man at Harvest Dance (uncredited)
1967
Robbery
as
Deltic Train Guard (uncredited)
1967
Jock on the Go (TV Movie)
as
William the Barman
1966
The Hunchback of Notre Dame (TV Series)
as
Citizen
- Accusation (1966) - Citizen
1964
L'enfance du Christ (TV Movie)
as
Centurion - dancer
Miscellaneous
2009
World War II in Colour (TV Mini Series documentary) (narrator - 7 episodes)
- Victory in the Pacific (2009) - (narrator)
- Closing the Ring (2009) - (narrator)
- Overlord (2009) - (narrator)
- The Soviet Steamroller (2009) - (narrator)
- Hitler Strikes East (2009) - (narrator)
- The Gathering Storm (2009) - (narrator)
- Lightning War (2009) - (narrator)
1997
Great Romances of the 20th Century (TV Series documentary short) (narrated by - 2 episodes)
- Vivien Leigh & Laurence Olivier (1997) - (narrated by)
- Greta Garbo & John Gilbert (1997) - (narrated by)
Thanks
2019
Talkies (TV Series documentary) (thanks - 1 episode)
- Talking Pictures with Robert Powell (2019) - (thanks)
Self
2022
The Forgotten Children of Congo (Director's Cut) (Documentary)
as
Narrator
2020
Good Morning Britain (TV Series)
as
Self - Film and TV Actor Who'd Rather Watch Films at Home
- Episode dated 8 October 2020 (2020) - Self - Film and TV Actor Who'd Rather Watch Films at Home
2020
Jazz Sabbath (Short)
as
Self
2019
Talkies (TV Series documentary)
as
Self
- Talking Pictures with Robert Powell (2019) - Self
2008
The One Show (TV Series)
as
Self / Self - Guest
- Episode dated 24 May 2018 (2018) - Self
- Episode #7.38 (2012) - Self - Guest
- Episode dated 27 May 2008 (2008) - Self
2017
The Ronnie Barker Comedy Lecture (TV Series)
as
Self - Audience Member
- Episode #1.1 (2017) - Self - Audience Member (uncredited)
2017
The Real Jesus of Nazareth (TV Series documentary)
as
Self - Host
- From Galilee to Jerusalem (2017) - Self - Host
- The Final Days (2017) - Self - Host
- The Lost Years (2017) - Self - Host
- The Ministry Begins (2017) - Self - Host
2017
The Survivor: Robert Powell on James Herbert (Video documentary short)
as
Self
2016
Richard E. Grant on Ealing Comedies (TV Mini Series documentary)
as
Self
- Kind Hearts and Accolades (2016) - Self
2016
BBC Look North: Yorkshire (TV Series)
as
Self - Interviewee
- Episode dated 1 February 2016 (2016) - Self - Interviewee
2015
Creta Divina (Documentary)
as
Harold
2014
Weekend (TV Series)
as
Self - Guest
- Episode #2.33 (2015) - Self - Guest
- Episode #1.27 (2014) - Self - Guest
2014
Celebrity Antiques Road Trip (TV Series)
as
Self
- Episode #4.17 (2014) - Self
2012
The Forgotten Children of Congo (Documentary)
as
Narrator
2012
Tales of Television Centre (TV Movie documentary)
as
Self - Actor
2001
This Morning (TV Series)
as
Self
- Episode dated 4 May 2012 (2012) - Self
- Episode dated 19 September 2001 (2001) - Self
2011
The Many Faces of... (TV Series documentary)
as
Self
- Michael Caine (2011) - Self
2010
Hitler's Bodyguard (TV Mini Series documentary)
as
Self - Narrator
- Poison Gas Plot in the Bunker (2010) - Self - Narrator (voice)
- Nearly Assassinated at the Berghof (2010) - Self - Narrator (voice)
- Attempts to Kill Hitler at Wolf's Lair (2010) - Self - Narrator (voice)
- Hitler's Dangerous Train Journeys (2010) - Self - Narrator (voice)
- Flights Into Danger (2010) - Self - Narrator (voice)
- Dangerous Car Journeys (2010) - Self - Narrator (voice)
- Bombs and Paranoia (2010) - Self - Narrator (voice)
- Kill Hitler Before War Starts (2010) - Self - Narrator (voice)
- Jewish and Emigre Attempts to Kill Hitler (2010) - Self - Narrator (voice)
- Night of the Long Knives (2010) - Self - Narrator (voice)
- Kill the New Chanchellor (2010) - Self - Narrator (voice)
- How Hitler's Bodyguard Worked (2010) - Self - Narrator (voice)
- Early Attempts on Hitler's Life (2010) - Self - Narrator (voice)
2009
World War II in Colour (TV Mini Series documentary)
as
Self - Narrator
- Victory in the Pacific (2009) - Self - Narrator (voice)
- Victory in Europe (2009) - Self - Narrator (voice)
- The Island War (2009) - Self - Narrator (voice)
- Closing the Ring (2009) - Self - Narrator (voice)
- Overlord (2009) - Self - Narrator (voice)
- The Soviet Steamroller (2009) - Self - Narrator (voice)
- Turning the Tide (2009) - Self - Narrator (voice)
- The Mediterranean and North Africa (2009) - Self - Narrator (voice)
- Red Sun Rampant (2009) - Self - Narrator (voice)
- Hitler Strikes East (2009) - Self - Narrator (voice)
- Britain at Bay (2009) - Self - Narrator (voice)
- The Gathering Storm (2009) - Self - Narrator (voice)
- Lightning War (2009) - Self - Narrator (voice)
2008
The Book Quiz (TV Series)
as
Self - Announcer
- Poetry Special (2009) - Self - Announcer (voice)
2009
The British Soap Awards 2009 (TV Special)
as
Self - Presenter
2009
International Terrorism Since 1945 (TV Series documentary)
as
Self / Narrator
- Chechen Extremism (2009) - Self / Narrator
- The Baader-Meinhof Gang (2009) - Self / Narrator
2008
Strictly Come Dancing (TV Series)
as
Self - Audience Member
- Round Nine Results (2008) - Self - Audience Member
- Round Nine (2008) - Self - Audience Member (uncredited)
2008
The Weakest Link (TV Series)
as
Self - Contestant
- Holby City and Casualty (2008) - Self - Contestant
2008
An Audience Without Jeremy Beadle (TV Movie)
as
Self
2007
Infamous Assassinations (TV Series documentary)
as
Self - Narrator
- The Assassination of Anwar Sadat: Cairo, 1981 (2007) - Self - Narrator (voice)
- The Assassination of Robert F Kennedy - Los Angeles, 1968 (2007) - Self - Narrator (voice)
- The Attempted Assassination of Adolf Hitler - Rastenburg, 1944 (2007) - Self - Narrator (voice)
- The Attempted Assassination of Ronald Reagan - Washington, 1981 (2007) - Self - Narrator (voice)
- The Assassination of Dr Hendrik Verwoerd - Cape Town, 1966 (2007) - Self - Narrator (voice)
- The Assassination of John F Kennedy - Dallas, 1963 (2007) - Self - Narrator (voice)
- The Assassination of King Alexander I of Yugoslavia - Marseilles, 1934 (2007) - Self - Narrator (voice)
- The Assassination of Archduke Franz Ferdinand - Sarajevo, 1914 (2007) - Self - Narrator (voice)
- The Assassinations of Indira Gandhi and Rajiv Gandhi - New Delhi, 1984 / Sriperumbudur, 1989 (2007) - Self - Narrator (voice)
- The Assassination of Tsar Nicholas II - Ekaterinburg, 1918 (2007) - Self - Narrator (voice)
- The Assassination of Martin Luther King - Memphis, 1968 (2007) - Self - Narrator (voice)
- The Attempted Assassination of General de Gaulle - Paris, 1961 (2007) - Self - Narrator (voice)
- The Assassination of Zia Ul Haq - Bahawalpur, Pakistan, 1987 (2007) - Self - Narrator (voice)
- The Assassination of Yitzak Rabin - Tel Aviv, 1995 (2007) - Self - Narrator (voice)
- The Assassination of President McKinley - Buffalo, New York, 1901 (2007) - Self - Narrator (voice)
- The Assassination of General Sikorski - Gibraltar, 1944 (2007) - Self - Narrator (voice)
- The Attempted Assassination of Pope John Paul II - Rome, 1981 (2007) - Self - Narrator (voice)
- The Assassination of Lord Mountbatten - Mullaghmore, Ireland 1979 (2007) - Self - Narrator (voice)
- The Attempted Assassination of Princess Anne - London, 1974 (2007) - Self - Narrator (voice)
- The Assassination of Ernst Roehm - Munich, 1934 (2007) - Self - Narrator (voice)
- The Assassination of Reinhard Heydrich - Prague, 1942 (2007) - Self - Narrator (voice)
- The Assassination of Leon Trotsky - Mexico City, 1940 (2007) - Self - Narrator (voice)
- The Assassination of John Lennon - New York, 1980 (2007) - Self - Narrator (voice)
- The Assassination of Che Guevara - Bolivia, 1967 (2007) - Self - Narrator (voice)
- The Assassination of Michael Collins - County Cork, 1922 (2007) - Self - Narrator (voice)
- The Assassination of Mahatma Gandhi - New Delhi, 1948 (2007) - Self - Narrator (voice)
2006
Nikolaos Doubas (1830 - 1900): Maikinas ton tehnon (TV Movie documentary)
as
Narrator (voice)
2006
The Cult of... (TV Series documentary)
as
Self
- Doomwatch (2006) - Self
2006
Great Raids of World War II (Video documentary)
as
Narrator
2006
The Play's the Thing (TV Series documentary)
as
Self
- Episode #1.1 (2006) - Self (uncredited)
2006
The Passion: Films, Faith & Fury (TV Movie documentary)
as
Self
2006
University Challenge (TV Series)
as
Self
- Actors vs. Writers (2006) - Self
2005
Churchill's Bodyguard (TV Series documentary)
as
Self - Narrator
- Winston's Double (2005) - Self - Narrator (voice)
- Walter Meets Winston (2005) - Self - Narrator (voice)
- The Sewer Bomb (2005) - Self - Narrator (voice)
- The Kiss of Life? (2005) - Self - Narrator (voice)
- Surviving the Blitz (2005) - Self - Narrator (voice)
- Suicide Attack in Tehran (2005) - Self - Narrator (voice)
- Nazi Sniper Plan (2005) - Self - Narrator (voice)
- Love Him to Death (2005) - Self - Narrator (voice)
- Lawrence & Walter Save the Day (2005) - Self - Narrator (voice)
- Indian Nationalist Assassin (2005) - Self - Narrator (voice)
- Dangerous Travels (2005) - Self - Narrator (voice)
- Attack at the Flying Boat Dock (2005) - Self - Narrator (voice)
- Nearly Killed in New York (2005) - Self - Narrator (voice)
2005
Test the Nation: The 20th Century Test (TV Special)
as
Self
2005
Richard & Judy (TV Series)
as
Self
- Episode dated 18 April 2005 (2005) - Self
2005
H Side Story (TV Series documentary)
as
Narrator (voice)
2004
Great SAS Missions (TV Mini Series documentary)
as
Self - Narrator
- Retaking the Falklands (2004) - Self - Narrator (voice)
- Desert Storm Scudbusters (2004) - Self - Narrator (voice)
- Birth of the SAS (2004) - Self - Narrator (voice)
2004
Countryfile (TV Series)
as
Self
- Episode dated 21 March 2004 (2004) - Self
2004
Heroes of World War II (TV Series documentary)
as
Self - Narrator
- The Men Who Invented Radar (2004) - Self - Narrator (voice)
- The Man Who Designed the Spitfire (2004) - Self - Narrator (voice)
- The Men Who Lit Up Germany (2004) - Self - Narrator (voice)
- The Men Behind D-Day (2004) - Self - Narrator (voice)
- The Men Who Liberated Belsen (2004) - Self - Narrator (voice)
- The Man Who Hoodwinked Hitler (2004) - Self - Narrator (voice)
- The Men Who Stopped the Bismarck (2004) - Self - Narrator (voice)
- The Man Who Saved Britain's Cities (2004) - Self - Narrator (voice)
- The Men Who Cracked Enigma (2004) - Self - Narrator (voice)
- The Man Who Stood Up to Hitler (2004) - Self - Narrator (voice)
2003
Today with Des and Mel (TV Series)
as
Self
- Episode dated 11 November 2003 (2003) - Self
2003
World War I in Colour (TV Mini Series documentary)
as
Narrator
- Tactics & Strategy (2003) - Narrator
2003
Big Screen Britain (TV Series documentary)
as
Self
- The 39 Steps (2003) - Self
2003
On Location: Fish You Were Here (Video documentary short)
as
Self
2002
Gladiators of World War II (TV Series documentary)
as
Self - Narrator
- The Royal Navy (2002) - Self - Narrator (voice)
- The Paras and Commandos (2002) - Self - Narrator (voice)
- The Kamikazes (2002) - Self - Narrator (voice)
- The Anzacs (2002) - Self - Narrator (voice)
- The Free Polish Forces (2002) - Self - Narrator (voice)
- The Desert Rats (2002) - Self - Narrator (voice)
- The Chindits (2002) - Self - Narrator (voice)
- Special Operations Executive (2002) - Self - Narrator (voice)
- SAS (2002) - Self - Narrator (voice)
- The Free French Forces (2002) - Self - Narrator (voice)
- RAF Fighter Command (2002) - Self - Narrator (voice)
- Waffen-SS (2002) - Self - Narrator (voice)
- Norwegian Resistance Fighters (2002) - Self - Narrator (voice)
2002
The Zulu Wars 1879 (Documentary)
as
Narrator
2002
Seven Games from Glory (TV Movie documentary)
as
Narrator (voice)
1978
This Is Your Life (TV Series documentary)
as
Self
- Babs Powell (2001) - Self
- Rick Wakeman (1998) - Self
- Paul Daniels (1988) - Self
- Andrew Lloyd Webber (1980) - Self
- Robert Powell (1979) - Self
- Dennis Waterman (1978) - Self
1997
Great Romances of the 20th Century (TV Series documentary short)
as
Self - Narrator / Narrator
- Mel Brooks and Anne Bancroft (2001) - Self - Narrator (voice)
- Douglas Fairbanks Jnr and Joan Crawford (2001) - Self - Narrator (voice)
- Dashiel Hammett and Lillian Hellman (2001) - Self - Narrator (voice)
- Henry and Shirlee Fonda (2001) - Self - Narrator (voice)
- Mikhail and Raisa Gorbachev (2001) - Self - Narrator (voice)
- Gary Merrill and Bette Davis (2001) - Self - Narrator (voice)
- John Huston and Evelyn Keyes (2001) - Self - Narrator (voice)
- Charles Laughton and Elsa Lanchester (2001) - Self - Narrator (voice)
- Alfred Hitchcock and Alma Reville (2001) - Self - Narrator (voice)
- Candice Bergen and Louis Malle (2001) - Self - Narrator (voice)
- Tony Curtis and Janet Leigh (2001) - Self - Narrator (voice)
- Charles Bronson and Jill Ireland (2001) - Self - Narrator (voice)
- Shirley Temple and Charles Black (2001) - Self - Narrator (voice)
- Dorothy Dandridge and Otto Preminger (2001) - Self - Narrator (voice)
- Paul Newman and Joanne Woodward (2001) - Self - Narrator (voice)
- John and Bo Derek (2001) - Self - Narrator (voice)
- Oleg Cassini and Gene Tierney (2001) - Self - Narrator (voice)
- Gilda Radner and Gene Wilder (2001) - Self - Narrator (voice)
- Claire Bloom and Rod Steiger (2001) - Self - Narrator (voice)
- JFK Junior and Carolyn Bessette (2001) - Self - Narrator (voice)
- Jayne Mansfield and Mickey Hargitay (2001) - Self - Narrator (voice)
- Betty Grable and Harry James (2001) - Self - Narrator (voice)
- Rex Harrison and Lilli Palmer (1999) - Narrator
- Vivien Leigh & Laurence Olivier (1997) - Self - Narrator
- Greta Garbo & John Gilbert (1997) - Self - Narrator
2001
A Chinese Cracker: The Making of 'The Peony Pavilion' in Shanghai New York and Paris (TV Movie documentary)
as
Narrator (voice)
2001
Open House (TV Series documentary)
as
Self
- Episode dated 4 July 2001 (2001) - Self
2001
Countdown (TV Series)
as
Self - Dictionary Corner
- Episode #44.42 (2001) - Self - Dictionary Corner
- Episode #44.41 (2001) - Self - Dictionary Corner
- Episode #44.40 (2001) - Self - Dictionary Corner
- Episode #44.39 (2001) - Self - Dictionary Corner
- Episode #44.38 (2001) - Self - Dictionary Corner
- Episode #44.37 (2001) - Self - Dictionary Corner
1992
Great Crimes and Trials of the Twentieth Century (TV Series documentary)
as
Self - Narrator
- The Lindbergh Baby Kidnap (2000) - Self - Narrator (voice)
- The Story of Al Capone (2000) - Self - Narrator (voice)
- Son of Sam (2000) - Self - Narrator (voice)
- Lucky Luciano and the Mob (2000) - Self - Narrator (voice)
- The Massacre at Malmedy (1996) - Self - Narrator (voice)
- Judge Joe Peel and the Chillingworth Murders (1996) - Self - Narrator (voice)
- The Zodiac Killer and Other Unsolved Serial Murders (1996) - Self - Narrator (voice)
- Browne and Kennedy and Other Police Killings (1996) - Self - Narrator (voice)
- Lord Haw-Haw - The Treason of William Joyce (1996) - Self - Narrator (voice)
- The Assassination of Robert Kennedy (1996) - Self - Narrator (voice)
- Leopold and Loeb (1996) - Self - Narrator (voice)
- The Siege of Sidney Street (1996) - Self - Narrator (voice)
- The Trunk Murders (1996) - Self - Narrator (voice)
- Roy Fontaine - The Deadly Butler (1996) - Self - Narrator (voice)
- Ma Barker and Other Public Enemies (1996) - Self - Narrator (voice)
- John Bodkin Adams and Other Infamous Doctors (1996) - Self - Narrator (voice)
- Leonard Lake and Charles NG - The Calaveras County Serial Killers (1996) - Self - Narrator (voice)
- Pol Pot and the Killing fields of Cambodia (1996) - Self - Narrator (voice)
- Graham Young: The Compulsive Poisoner (1996) - Self - Narrator (voice)
- Defeo and Benson - The Inheritance Killers (1996) - Self - Narrator (voice)
- Sacco and Vanzetti - Anarchy and Murder (1996) - Self - Narrator (voice)
- Buck Ruxton - The Ravine Bodies Mystery (1996) - Self - Narrator (voice)
- Donald Merrett - The Murderous Buccaneer (1996) - Self - Narrator (voice)
- Heidnik and Dahmer - Killers for Company (1996) - Self - Narrator (voice)
- Richard Ramirez - The Night Stalker (1996) - Self - Narrator (voice)
- Dennis Nilsen - The Kindly Killer (1996) - Self - Narrator (voice)
- Charles Whitman: The Austin Sniper (1996) - Self - Narrator (voice)
- Sir Harry Oakes - The Bahamas Murder Mystery (1996) - Self - Narrator (voice)
- John Duffy - The Railway Killer (1996) - Self - Narrator (voice)
- Donald Hume - The Setty Case (1996) - Self - Narrator (voice)
- Henry Lee Lucas - The Highway Stalker (1996) - Self - Narrator (voice)
- Gaston Dominici and the Drummond Murders (1996) - Self - Narrator (voice)
- Mark Chapman and the killing of John Lennon (1996) - Self - Narrator (voice)
- Wayne Williams - The Atlanta Killer (1996) - Self - Narrator (voice)
- Bonnie and Clyde (1996) - Self - Narrator (voice)
- New York's Mafia Wars (1996) - Self - Narrator (voice)
- The Ku Klux Klan (1996) - Self - Narrator (voice)
- The Rosenbergs - Atomic Spies? (1996) - Self - Narrator (voice)
- The A6 Murder (1996) - Self - Narrator (voice)
- Dan White - The City Hall Killer (1996) - Self - Narrator (voice)
- The Disappearance of Jimmy Hoffa (1996) - Self - Narrator (voice)
- The Boston Brinks Robbery (1996) - Self - Narrator (voice)
- The Escapes from Alcatraz (1996) - Self - Narrator (voice)
- The Assassination of Gandhi (1994) - Self - Narrator (voice)
- The Assassination of John F Kennedy (1994) - Self - Narrator (voice)
- The Assassination of Martin Luther King (1994) - Self - Narrator (voice)
- Stalin and the Massacre at Katyn Wood (1994) - Self - Narrator (voice)
- Caryl Chessman (1994) - Self - Narrator (voice)
- Hitler and the Nuremberg Trials (1994) - Self - Narrator (voice)
- The Howard Hughes Biography Hoax (1994) - Self - Narrator (voice)
- Jean Harris (1994) - Self - Narrator (voice)
- The Bamber Family Murders (1994) - Self - Narrator (voice)
- The Kidnap of Patty Hearst (1994) - Self - Narrator (voice)
- Charlie Starkweather (1994) - Self - Narrator (voice)
- Roberts, Duddy and Witney (1994) - Self - Narrator (voice)
- The Great Train Robbery (1994) - Self - Narrator (voice)
- Murph the Surf (1994) - Self - Narrator (voice)
- Richard Speck (1994) - Self - Narrator (voice)
- John Christie of Rillington Place (1994) - Self - Narrator (voice)
- The Yorkshire Ripper (1994) - Self - Narrator (voice)
- The Black Panther (1994) - Self - Narrator (voice)
- The McKay Kidnappping (1994) - Self - Narrator (voice)
- John Haigh the Acid Bath Murderer (1994) - Self - Narrator (voice)
- John Gacy Mass Murderer (1994) - Self - Narrator (voice)
- The Boston Strangler (1994) - Self - Narrator (voice)
- Jack the Stripper (1994) - Self - Narrator (voice)
- Dr Crippen (1994) - Self - Narrator (voice)
- The Massacre of the Tsar and the Imperial Family (1994) - Self - Narrator (voice)
- The Trial of Adolf Eichmann (1993) - Self - Narrator (voice)
- Neville Heath the Ladykiller (1993) - Self - Narrator (voice)
- Ted Bundy the Serial Killer (1993) - Self - Narrator (voice)
- Dr Jeffrey MacDonald the Green Beret Killings (1993) - Self - Narrator (voice)
- The Case of Gary Gilmore (1993) - Self - Narrator (voice)
- The Jonestown Massacre (1993) - Self - Narrator (voice)
- The Trials of Dr Sam Sheppard (1993) - Self - Narrator (voice)
- John Dillinger - Public Enemy No. 1 (1993) - Self - Narrator (voice)
- The Manson 'Family' Murders (1993) - Self - Narrator (voice)
- The Hillside Stranglers (1992) - Self - Narrator (voice)
2000
Ex-S (TV Series documentary)
as
Self - Narrator
- Aleister Crowley: The Other Loch Ness Monster (2000) - Self - Narrator (voice)
2000
On Location (TV Series documentary)
as
Self
- Sabotage (2000) - Self
1999
Hitchcock: The Early Years (Video documentary short)
as
Self - Presenter
1998
Great Mysteries and Myths of the Twentieth Century (TV Series documentary)
as
Narrator
1998
Escape (TV Series)
as
Self - Narrator
- Abandon Ship (1998) - Self - Narrator (voice)
- Fire (1998) - Self - Narrator (voice)
- Car Crash (1998) - Self - Narrator (voice)
- Air Crash (1998) - Self - Narrator (voice)
1998
Secrets of World War II (TV Series documentary)
as
Self - Narrator
- The Cruise of the Secret Raiders (1998) - Self - Narrator (voice)
- Home Run from Colditz (1998) - Self - Narrator (voice)
- Destroying Hitler's Oil Fields (1998) - Self - Narrator (voice)
- The Amazing Colonel Doolittle (1998) - Self - Narrator (voice)
- Merrill's Marauders (1998) - Self - Narrator (voice)
- Confusion Was Their Business (1998) - Self - Narrator (voice)
- The Nazi Plundering of Europe (1998) - Self - Narrator (voice)
- The Minehunters (1998) - Self - Narrator (voice)
- Japan's Last Secret Weapon (1998) - Self - Narrator (voice)
- The RAF Versus the V Weapons (1998) - Self - Narrator (voice)
- The End of the Scharnhorst (1998) - Self - Narrator (voice)
- How Germany Was Bombed to Defeat (1998) - Self - Narrator (voice)
- They Flew for China (1998) - Self - Narrator (voice)
- The Real Heroes of Telemark (1998) - Self - Narrator (voice)
- The Secrets Behind the Battle of Guadalcanal (1998) - Self - Narrator (voice)
- Okinawa: The Greatest Sea/Air Battle in History (1998) - Self - Narrator (voice)
- The Secrets of the Battle of the Bulge (1998) - Self - Narrator (voice)
- Human Torpedoes (1998) - Self - Narrator (voice)
- Above Us: The Enemy - Secrets of the Submarine War (1998) - Self - Narrator (voice)
- The Enigma Secret (1998) - Self - Narrator (voice)
- What Really Happened to Rommel (1998) - Self - Narrator (voice)
- When Hitler Invaded America (1998) - Self - Narrator (voice)
- The Bruneval Raid (1998) - Self - Narrator (voice)
- Secret Mission to North Africa (1998) - Self - Narrator (voice)
- Adolf Hitler's Last Days (1998) - Self - Narrator (voice)
- The Corpse That Fooled the Axis (1998) - Self - Narrator (voice)
1997
Great Romances of the 20th Century: Elizabeth Taylor and Richard Burton (TV Movie documentary)
as
Narrator
1997
Great Romances of the 20th Century: Humphrey Bogart & Lauren Bacall (TV Movie documentary)
as
Narrator (voice)
1997
Network First (TV Series documentary)
as
Self
- For the Love of Roy (1997) - Self
1996
True Action Adventures of the Twentieth Century (TV Series documentary)
as
Self - Narrator (voice)
1994
To pnevma tou Megalou Alexandrou (Documentary short)
as
Narrator (voice)
1993
Titanic (Video documentary)
as
Narrator (voice)
1993
The Century of Warfare (TV Mini Series documentary)
as
Narrator
- The Violent Century (1993) - Narrator (voice)
1993
Arena (TV Series documentary)
as
Self - Narrator
- The Graham Greene Trilogy - Part 3: A World of My Own (1993) - Self - Narrator (voice)
- The Graham Greene Trilogy - Part 2: The Dangerous Edge (1993) - Self - Narrator (voice)
- The Graham Greene Trilogy - Part 1: England Made Me (1993) - Self - Narrator (voice)
1992
The Boer War (Documentary)
as
Self - Narrator
1991
Memories of 1970-1991 (TV Series documentary)
as
Narrator
- 1976 (1991) - Narrator (voice)
- 1991 - Narrator (voice)
- 1990 - Narrator (voice)
- 1989 - Narrator (voice)
- 1988 - Narrator (voice)
- 1987 - Narrator (voice)
- 1986 - Narrator (voice)
- 1985 - Narrator (voice)
- 1984 - Narrator (voice)
- 1983 - Narrator (voice)
- 1982 - Narrator (voice)
- 1981 - Narrator (voice)
- 1980 - Narrator (voice)
- 1979 - Narrator (voice)
- 1978 - Narrator (voice)
- 1977 - Narrator (voice)
- 1975 - Narrator (voice)
- 1974 - Narrator (voice)
- 1973 - Narrator (voice)
- 1972 - Narrator (voice)
- 1971 - Narrator (voice)
- 1970 - Narrator (voice)
1991
Auntie's Bloomers (TV Series documentary)
as
Self / Dave Briggs
- Auntie's Bloomers (1991) - Self / Dave Briggs (uncredited)
1991
Max Ernst: Mein Vagabundieren - Meine Unruhe (Documentary)
as
Max Ernst (English version, voice)
1990
Arabia: Sand, Sea and Sky (TV Series documentary)
as
Self - Narrator
- Eye of the Camel (1990) - Self - Narrator (voice)
- Red Sea Rift (1990) - Self - Narrator (voice)
- Mountain Barrier (1990) - Self - Narrator (voice)
1990
The South Bank Show (TV Series documentary)
as
Voice of Boris Pasternak
- Pasternak (1990) - Voice of Boris Pasternak
1988
The Paul Daniels Magic Show (TV Series)
as
Self
- Episode #9.10 (1988) - Self
1986
Classic Ghost Stories (TV Series)
as
Self
- The Rose Garden (1986) - Self
- Oh, Whistle, and I'll Come to You, My Lad (1986) - Self
- Wailing Well (1986) - Self
- The Ash-Tree (1986) - Self
- The Mezzotint (1986) - Self
1986
Horizon (TV Series documentary)
as
Self - Narrator
- Uranus Encounter (1986) - Self - Narrator (voice)
1985
Wogan (TV Series)
as
Self
- Episode #6.51 (1986) - Self
- Episode #5.71 (1985) - Self
1986
International Pro-Celebrity Golf (TV Series)
as
Self
- Episode #13.6 (1986) - Self
1978
The World About Us (TV Series documentary)
as
Self - Narrator
- The Haunted Heroes (1985) - Self - Narrator (voice)
- The Underwater World of Al Giddings (1983) - Self - Narrator (voice)
- Walkabout to Hollywood (1980) - Self - Narrator (voice)
- Osprey (1980) - Self - Narrator (voice)
- Forty Leagues from Paradise: A Sri Lankan Pilgrimage (1978) - Self - Narrator (voice)
- Korea: Faces Behind the Mask (1978) - Self - Narrator (voice)
1984
The Wandering Company (TV Movie documentary)
as
Narrator
1974
Call My Bluff (TV Series)
as
Self
- Episode #20.8 (1984) - Self
- Episode #20.7 (1984) - Self
- Episode #19.12 (1984) - Self
- Episode #19.11 (1984) - Self
- Episode #18.6 (1983) - Self
- Episode #18.5 (1983) - Self
- Episode #13.14 (1979) - Self
- Episode #13.13 (1979) - Self
- Episode #9.6 (1974) - Self
- Episode #9.5 (1974) - Self
1984
Sunday, Sunday (TV Series)
as
Self
- Episode #2.18 (1984) - Self
1983
Natural World (TV Series documentary)
as
Self - Narrator
- Winter Days (1983) - Self - Narrator
1982
Six Fifty-Five Special (TV Series)
as
Self
- Episode #2.8 (1982) - Self
1981
Suddenly Among Strangers (Short)
as
Self - Commentator
1981
An Audience with Dudley Moore (TV Special documentary)
as
Self - Audience Member (uncredited)
1981
Writers and Places (TV Series documentary)
as
Self - Readings
- Growing Up in the Macondo (1981) - Self - Readings (voice)
1980
Walkabout to Hollywood (TV Movie documentary)
as
Self - Narrator (voice)
1979
Muhammad Ali's Greatest Hits (TV Special)
as
Self
1979
The Book Programme (TV Series documentary)
as
Reader
- Ian McEwan (1979) - Reader
1979
Good Afternoon! (TV Series)
as
Self
- Episode dated 9 February 1979 (1979) - Self
1978
Multi-Coloured Swap Shop (TV Series)
as
Self
- Episode #3.11 (1978) - Self
1978
Evening News British Film Awards (TV Special)
as
Self
1978
Film '72 (TV Series)
as
Self
- Episode #8.4 (1978) - Self
1978
Our Show (TV Series)
as
Self - Guest
- Episode dated 1 July 1978 (1978) - Self - Guest
1975
Anno Domini (TV Series)
as
Self
- The Greatest Story Ever Retold (1975) - Self
1975
Scene (TV Series)
as
Self - Narrator
- To Stand and Stare (1975) - Self - Narrator (voice)
1974
Pour le cinéma (TV Series)
as
Self
- Episode dated 16 July 1974 (1974) - Self
1973
One Pair of Eyes (TV Series documentary)
as
Self
- Alan Garner: All Systems Go! (1973) - Self (uncredited)
1973
Film Night (TV Series)
as
Self
- Four to the Fore (1973) - Self
1966
The Staffordshire Rebels (TV Movie documentary)
as
Self
Archive Footage
2023
E-penser (TV Series documentary)
as
Self
- Tommy - 02 - Du glamour et des boules (2023) - Self
- Tommy - 01 - Filer la métaphore de A à Z (2023) - Self
2020
Cineficción Radio (Podcast Series)
- Horror antológico (2020)
2017
The Survivor: Archive TV Interview with David Hemmings and Robert Powell (Video documentary short)
as
Self
2013
Horizon (TV Series documentary)
as
Self - Narrator
- Impact! A Horizon Guide to Car Crashes (2013) - Self - Narrator (uncredited)
2009
Capitalism: A Love Story (Documentary)
as
Jesus (uncredited)
2008
George W. Bush Battles Jesus Christ (Short)
as
Jesus of Nazareth
2008
Not Quite Hollywood: The Wild, Untold Story of Ozploitation! (Documentary)
as
Self
1995
Auntie's Bloomers (TV Series documentary)
- Auntie's All-New Christmas Bloomers (1996)
- Auntie's New Bloomers 3 (1995)
1970
Doomwatch (TV Series)
as
Tobias Wren
- You Killed Toby Wren (1970) - Tobias Wren
References
Robert Powell Wikipedia
(Text) CC BY-SA