Children

Lara Parker Deacon




Years active

1971 - Present




Born

13 February 1949 (age 74) (

1949-02-13

)

Spouse

Nathalie Bloch-Laine (m. 1998),

Rula Lenska

(m. 1977–1987)

Books

Story of

Jesus

for Children

Movies




Similar

Eric Deacon, Rula Lenska, Rivka Neumann
(Brian deacon actor who acted Jesus' film) Mfahamu vizuri jamaa aliyeigiza filamu ya Yesu.
Brian Deacon (born 13 February 1949) is an English actor. Although he appeared in films such as The Triple Echo (1972) and Vampyres (1974), he is perhaps best known for portraying Jesus in the 1979 film Jesus, which was made by the evangelical organization the Jesus Film Project. (Deacon was chosen for the part out of a field of 263 actors screen tested by producer John Heyman.) Deacon has also portrayed Heumac in The Feathered Serpent (1976, 1978), Frank Miles in the 1978 TV series Lillie, and appeared with his brother, Eric, in the Peter Greenaway film, A Zed & Two Noughts (1985), as Oswald Deuce . Between 1992 and 1993, he played the role of The Rt Hon. Neil Kincaid in British soap opera Emmerdale, the lover of established character Kim Tate (Claire King).
Contents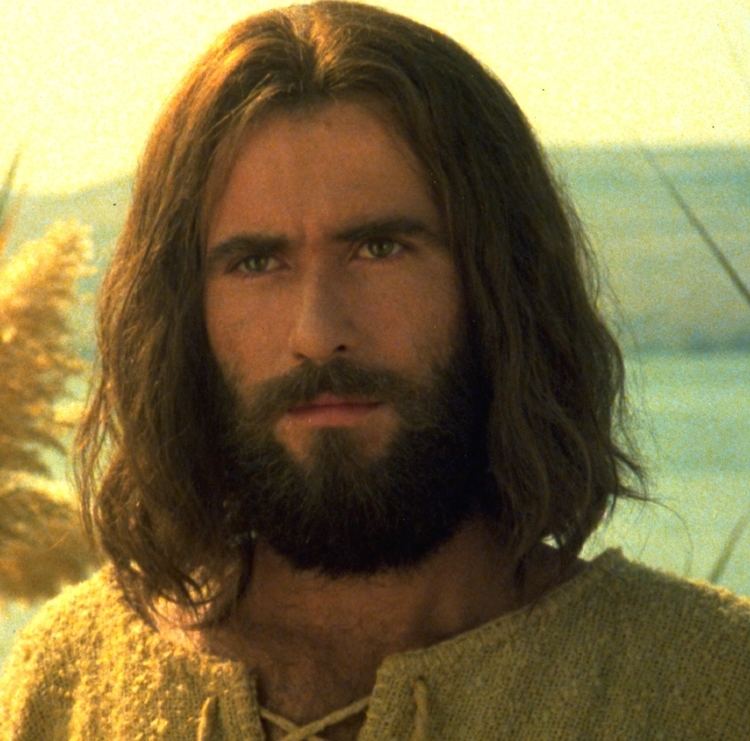 Personal life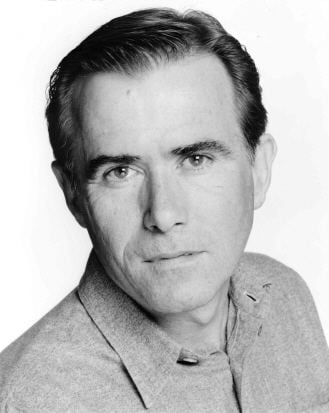 Deacon was born in Oxford, where he later trained at the Oxford Youth Theatre. He has been married twice, firstly to Rula Lenska (1977-1987), with whom he had a daughter, Lara Deacon. His second marriage was to Natalie Bloch, with whom he has been married since 1998.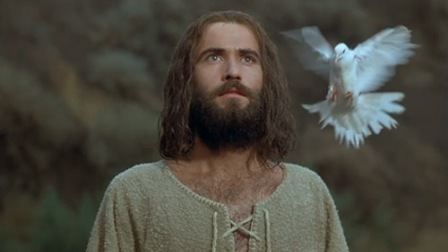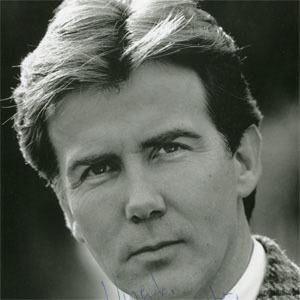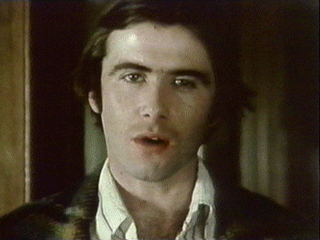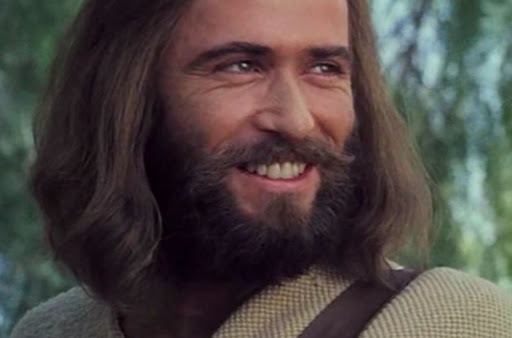 Filmography
Actor
2020
Troy: A Total War Saga (Video Game)(voice)
2020
Iron Danger (Video Game)
as
Angksuw / Bandit (voice)
2019
A Year of Rain (Video Game)(voice)
2017
The Beyond
as
David Johnson
2017
The Pillars of the Earth (Video Game)
as
Rashid / Civilians (voice)
2016
The Dwarves (Video Game)
as
Bislipur (English version, voice)
2015
The Codebreaker Who Hacked Hitler (TV Movie)
as
Gordon Welchman (voice)
2015
The Medal (Short)
as
Lachan Dara
2015
The Book of Unwritten Tales 2 (Video Game)
as
Ivo's Father / God of Puzzles (voice)
2014
Tropico 5 (Video Game)
as
Leon Kane / Ship Captain (voice)
2014
Blackguards (Video Game)
as
Urias / Additional Voices (voice)
2014
Lay Me Down (Short)
as
Dad
2013
The Dark Eye: Demonicon (Video Game)
as
The Father (voice)
2013
The Night of the Rabbit (Video Game)
as
The Great Zaroff (English version, voice)
2012
The Projectionist (Short)
as
Old Projectionist
2009
Venetica (Video Game)
as
Narrator
2009
Ceville (Video Game)
as
Ceville (English version, voice)
2001
Doctors (TV Series)
as
Bill Hesson / Colin
- Amends (2009) - Bill Hesson
- Face Value (2001) - Colin
2004
Star Wars: Knights of the Old Republic II - The Sith Lords (Video Game)(voice)
1995
Bugs (TV Series)
as
Bryan Brody
- Down Among the Dead Men (1995) - Bryan Brody
1992
Emmerdale Farm (TV Series)
as
Neil Kincaid
1992
Mr. Wakefield's Crusade (TV Series)
as
Sebastian
- Episode #1.2 (1992) - Sebastian (voice)
1988
Me and My Girl (TV Series)
as
Jean-Pierre
- My Second Best Friend (1988) - Jean-Pierre
1987
Screen Two (TV Series)
as
Alex
- Inappropriate Behaviour (1987) - Alex
1985
A Zed & Two Noughts
as
Oswald Deuce
1985
Masterpiece Theatre: Bleak House (TV Mini Series)
as
Allan Woodcourt
- Episode #1.8 (1985) - Allan Woodcourt
- Episode #1.7 (1985) - Allan Woodcourt
- Episode #1.6 (1985) - Allan Woodcourt
- Episode #1.3 (1985) - Allan Woodcourt
- Episode #1.2 (1985) - Allan Woodcourt
1985
Mr. Palfrey of Westminster (TV Series)
as
Grant
- Freedom from Longing (1985) - Grant
1984
Fox Mystery Theater (TV Series)
as
Alan Yardley / Martin
- And the Wall Came Tumbling Down (1984) - Alan Yardley / Martin
1983
Nelly's Version (TV Movie)
as
David
1983
Separate Tables (TV Movie)
as
Charles Stratton
1983
Richard III (TV Movie)
as
Henry, Earl of Richmond / Second Citizen / First Messenger
1983
The Third Part of Henry the Sixth (TV Movie)
as
Earl of Oxford
1983
The Second Part of Henry the Sixth (TV Movie)
as
Duke of Somerset / Smith the Weaver
1983
The First Part of Henry the Sixt (TV Movie)
as
Earl of Somerset
1981
Take the Stage (TV Series)
- Episode #1.3 (1981)
1980
The Shock of the New (TV Mini Series documentary)
as
Actor
- The Future That Was (1980) - Actor
1980
Leap in the Dark (TV Series)
as
Toby
- Watching Me, Watching You (1980) - Toby
1979
New Media Bible, The: The Gospel According to St. Luke
as
Jesus Christ
1979
Border Country (TV Series)
as
Gabriel Ford
- Country Dance (1979) - Gabriel Ford
1978
Lillie (TV Mini Series)
as
Frank Miles
- Going on the Stage (1978) - Frank Miles
- The Sailor Prince (1978) - Frank Miles
- Let Them Say (1978) - Frank Miles
- Bertie (1978) - Frank Miles
- The New Helen (1978) - Frank Miles
- The Jersey Lily (1978) - Frank Miles
- Mrs. Langtry (1978) - Frank Miles
1976
The Feathered Serpent (TV Series)
as
Prince Heumac
1977
Ghosts (TV Movie)
as
Oswald
1977
ITV Playhouse (TV Series)
as
Oswald
- Ghosts (1977) - Oswald
1977
Centre Play (TV Series)
as
Graham Durrell
- Risking It (1977) - Graham Durrell
1976
The Emigrants (TV Series)
as
Michael Parker
- A Dream of Freedom (1976) - Michael Parker
- 13,000 Miles Away (1976) - Michael Parker
- Endeavour (1976) - Michael Parker
- Chances for the Children (1976) - Michael Parker
1975
Churchill's People (TV Series)
as
Flavius
- The Lost Island (1975) - Flavius
1974
Good Girl (TV Series)
as
Henry Nutting
- If You Can Dream (1974) - Henry Nutting
- Does the Road Wind Uphill? (1974) - Henry Nutting
- Be Good, Sweet Maid (1974) - Henry Nutting
- A Ministering Angel Thou (1974) - Henry Nutting
- How Doth the Little Busy Bee? (1974) - Henry Nutting
- Who Ran to Catch Me? (1974) - Henry Nutting
1974
The Kiss of Death
as
Alfonso - half-brother of Elena
1973
Public Eye (TV Series)
as
Nick Mortimer
- It's a Woman's Privilege (1973) - Nick Mortimer
1972
Full House (TV Series documentary)
as
Actor - 'What Shall We Do Next?'
- London's Largest Picture/The London Saxophone Quartet/What Shall We Do Next?/Roxy Music/The Mona Lisa in 3-D/Dan Jacobson/Eric Idle (1972) - Actor - 'What Shall We Do Next?'
1972
ITV Saturday Night Theatre (TV Series)
- First Sight (1972)
1972
The Triple Echo
as
Barton
1972
Thirty-Minute Theatre (TV Series)
as
Daniel
- Scarborough (1972) - Daniel
1972
Love and Mr Lewisham (TV Series)
as
Mr. George Lewisham
- Part 4 (1972) - Mr. George Lewisham
- Part 3 (1972) - Mr. George Lewisham
- Part 2 (1972) - Mr. George Lewisham
- Part 1 (1972) - Mr. George Lewisham
1971
The Guardians (TV Series)
as
Steve
- The Logical Approach (1971) - Steve
Self
2006
The Passion: Films, Faith & Fury (TV Movie documentary)
as
Self
2001
The Bermuda Triangle Solved? (TV Movie documentary)
as
Narrator (voice)
Archive Footage
2007
Magdalena: Released from Shame
as
Jesus
2000
The Story of Jesus for Children (Video)
as
Jesus
References
Brian Deacon Wikipedia
(Text) CC BY-SA