Occupation

ActorFilm director




Years active

1948–present





Name

Robert Hossein




Role

Film actor







Born

30 December 1927 (age 95) (

1927-12-30

) Paris, France


Spouse

Candice Patou (m. 1976), Caroline Eliacheff (m. 1962–1964), Marina Vlady (m. 1955–1959)


Children

Nicolas Hossein, Pierre Hossein, Julien Hossein, Igor Hossein




Parents

Andre Hossein, Anna Minevskaya




Nominations

Cesar Award for Best Writing - Adaptation, Moliere Award for Best Director




Movies

Angelique - Marquise des Anges, Cemetery Without Crosses, Angelica and the King, Angelique and the Sultan, Untamable Angelique


Similar People

Michele Mercier, Marina Vlady, Bernard Borderie, Candice Patou, Nicolas Hossein
Une corde un colt 1968 de avec robert hossein complet fr
Robert Hossein (born Robert Hosseinoff; 30 December 1927) is a French film actor, director, and writer of Azerbaijani and Jewish origin. He directed the 1982 adaption of Les Misérables, and appeared in Vice and Virtue, Le Casse, Les Uns et les Autres and Venus Beauty Institute. His other roles include Michèle Mercier's husband in the Angélique series, a gunfighter in the Spaghetti Western Cemetery Without Crosses (which he also directed and co-wrote), and a Catholic priest who falls in love with Claude Jade and becomes a communist in Forbidden Priests.
Contents
Michelle mercier robert hossein memories
Cinematic career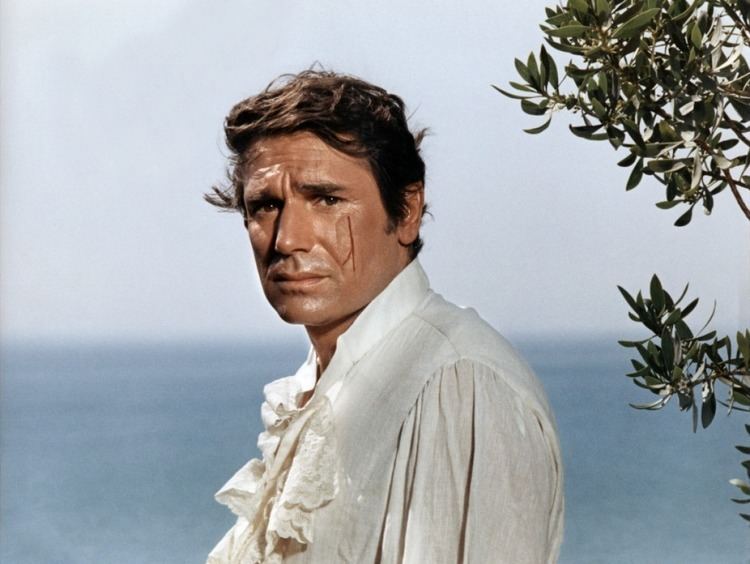 Hossein started directing films in 1955 with Les Salauds vont en enfer, from a story by Frédéric Dard whose novels and plays went on to furnish Hossein with much of his later film material. Right from the start Hossein established his characteristic trademarks: using a seemingly straightforward suspense plot and subverting its conventions (sometimes to the extent of a complete disregard of the traditional demand for a final twist or revelation) in order to concentrate on ritualistic relationships. This is the director's running preoccupation which is always stressed in his films by an extraordinary command of film space and often striking frame compositions where the geometry of human figures and set design is used to accentuate the psychological set-up of the scene. The mechanisms of guilt and the way it destroys relationships is another recurring theme, presumably influenced by Hossein's lifelong interest in the works of Dostoyevski.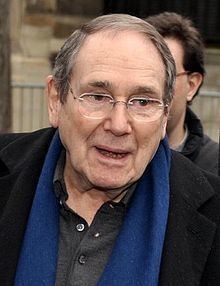 In 1967 he was a member of the jury of the 5th Moscow International Film Festival. His 1982 film Les Misérables was entered into the 13th Moscow International Film Festival where it won a Special Prize.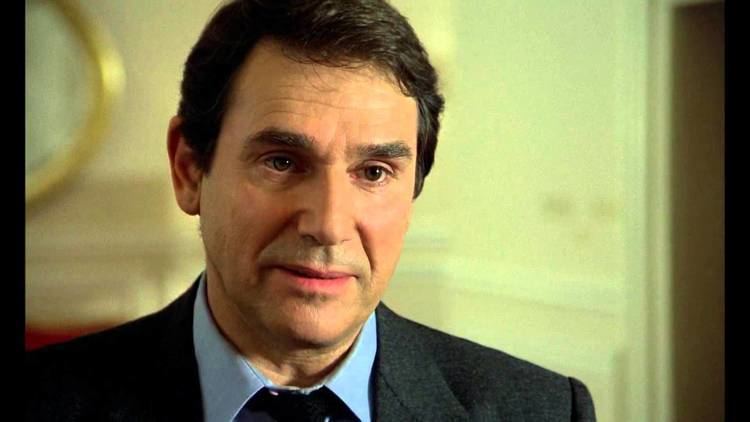 Although Hossein had some modest international successes with films like Toi, le venin and Le Vampire de Dusseldorf, he was much singled out for scorching criticism by the critics and followers of the New Wave for the unashamedly melodramatic frameworks of his films. The fact that he was essentially an auteur director with a consistent set of themes and an extraordinary mastery of original and unusual approaches to staging his stories, was never appreciated. He was not averse to trying his hand at widely different genres and was never defeated, making the strikingly different Spaghetti Western Cemetery Without Crosses and the low-budgeted but daringly subversive period drama I Killed Rasputin. However, because of the lack of wider success and continuing adverse criticism, Hossein virtually ended his film directing career in 1970, having concentrated on theatre where his achievements were never questioned, and subsequently returning to film directing only twice. With two or three exceptions, his films remain commercially unavailable and very difficult to see.
Personal life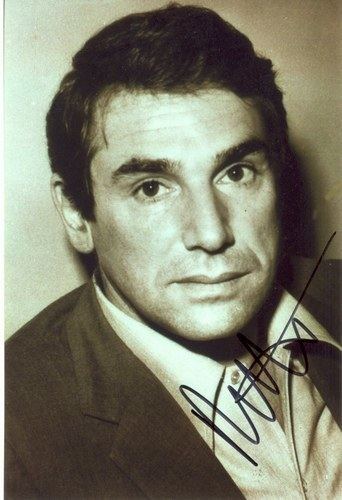 Robert Hossein is the son of André Hossein, a composer, and of a Jewish comedy actress from Soroca (Bessarabia) Anna Mincovschi. He was married three times: first to Marina Vlady (he has two sons with her, Pierre and Igor), later to Caroline Eliacheff (with whom he has a son, Nicholas). He is currently married to actress Candice Patou, with whom he has one son, Julien.
Conversion to Roman Catholicism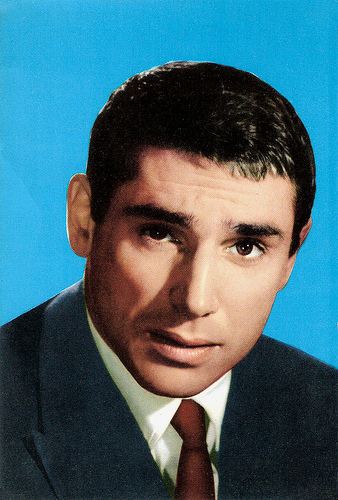 At the age of forty, Hossein was baptized in the Roman Catholic Church.
According to an article written by Emannuel Peze, Hossein experienced a conversion to Catholicism in 1971 during a visit to the Marian apparition at San Damiano in Lombardo Italy.
In 2007, he presented a piece entitled Do not be afraid of the life of Pope John Paul II. He has a special devotion to Saint Therese of Lisieux.
Honours
France : Commander of the Légion d'honneur, 2005
Foreign honours
Monaco : Commander of the Order of Cultural Merit (2006)
Azerbaijan : Member of Eurasian Academy (2016).
Filmography
Actor
2021
Love Is Better Than Life
as
Robert Prat
2020
Noni - Le fruit de l'espoir
as
Le grand-père d'Angeli
2013
Une femme nommée Marie (TV Movie)
as
La voix du narrateur (voice)
2010
Dominici un procès impitoyable (TV Movie)
2010
L'affaire Seznec: c'est vous qui allez le juger (TV Movie)
as
Présentateur
2009
Venus and Apollo (TV Series)
as
M. Cailleterre
- Episode #2.7 (2009) - M. Cailleterre
- Episode #2.1 (2009) - M. Cailleterre
2008
A Man and His Dog
as
Homme bus soupe populaire
2007
Le troisième oeil (Short)
2007
La disparue de Deauville
as
Antoine Bérangère
2006
Petits meurtres en famille (TV Mini Series)
as
Simon
- Episode #1.4 (2006) - Simon
- Episode #1.3 (2006) - Simon (credit only)
- Episode #1.2 (2006) - Simon
- Episode #1.1 (2006) - Simon
2005
Le juge (TV Mini Series)
as
Roger Marino
2004
San Antonio
as
Le ministre
2003
Antigone (TV Movie)
as
Créon
2002
Huis clos (TV Movie)
as
Garcin
1999
Gialloparma
as
Judge Bocchi
1999
Venus Beauty Institute
as
L'aviateur
1997
The Wax Mask
as
Boris Volkoff
1995
Les Misérables
as
Le maître de cérémonie
1994
L'affaire
as
Paul Haslans
1992
Stranger in the House
as
Récitant / Narrator (voice)
1990
Le gorille (TV Series)
as
Joseph Beaucis
- Le pavé du gorille (1990) - Joseph Beaucis
1989
Les enfants du désordre
as
Robert
1988
La croisade des enfants (TV Movie)
as
Philippe-Auguste
1987
Lévy et Goliath
as
Client de Goliath (uncredited)
1986
A Man and a Woman: 20 Years Later
as
Robert Hossein
1983
Lorna et Ted (TV Movie)
1983
Les uns et les autres (TV Mini Series)
as
Robert Prat / Simon Meyer
- Episode #1.4 (1983) - Robert Prat
- Episode #1.3 (1983) - Simon Meyer / Robert Prat
- Episode #1.2 (1983) - Simon Meyer / Robert Prat
- Episode #1.1 (1983) - Simon Meyer / Robert Prat
1983
Surprise Party
as
André Auerbach
1982
The Big Pardon
as
Manuel Carreras
1981
The Professional
as
Le commissaire Rosen
1981
Bolero
as
Simon Meyer / Robert Prat
1979
Démons de midi
as
Metteur en scène de théâtre
1978
Emmenez-moi au théâtre: Pas d'orchidées pour Miss Blandisch (TV Movie)
as
Slim
1978
The Pocket Lover
as
Barbouze ministre 2
1976
Des souris et des hommes (TV Movie)
as
George
1975
Des souris et des hommes (TV Movie)
1974
Nouvelles d'Henry James (TV Series)
as
Peter Quint
- Le tour d'écrou (1974) - Peter Quint
1973
Vogue la galère (TV Movie)
as
Simon
1973
Forbidden Priests
as
L'abbé Jean Rastaud
1973
Un officier de police sans importance
as
Pierre Fresse
1973
Don Juan, or If Don Juan Were a Woman
as
Louis Prévost
1972
Murder Is a Murder
as
Jean Carouse
1971
La part des lions
as
Maurice Ménard
1971
Judge Roy Bean
as
Black Bird
1970
Point de chute
as
Le Caïd
1970
Les belles au bois dormantes
as
Serge Belaïeff
1969
Nell'anno del Signore
as
Leonida Montanari
1969
La battaglia del deserto
as
Captain Curd Heinz
1969
The Scarlet Lady
as
Julien
1969
Maldonne
as
Martin von Klaus
1969
Life Love Death
as
L'homme dans le film
1969
Cemetery Without Crosses
as
Manuel
1969
The Battle of El Alamein
as
Field Marshal Erwin Rommel
1968
Once Upon a Time in the West
as
Member of Frank's Gang in Flashback (uncredited)
1968
Tender Moment
as
Enrico Fontana
1968
OSS 117 Murder for Sale
as
Il dottor Saadi
1968
Angelique and the Sultan
as
Jeoffrey de Peyrac
1968
La petite vertu
as
Louis Brady
1967
Untamable Angelique
as
Jeoffrey de Peyrac
1967
L'homme qui trahit la mafia
as
Maître Bianchini
1967
J'ai tué Raspoutine
as
Serge Sukhotin
1966
Brigade antigangs
as
Le commissaire principal Le Goff
1966
La longue marche
as
Carnot
1966
The Second Twin
as
Pierre Montaud, the Advocate
1966
Angelique and the King
as
Jeoffrey de Peyrac
1966
Madamigella di Maupin
as
Capitaine Alcibiade
1965
Le tonnerre de Dieu
as
Marcel
1965
Marco the Magnificent
as
Prince Nayam, Mongol Rebel Leader
1965
The Secret Agents
as
Dupont
1965
The Secret Killer
as
Peter Kuerten
1964
Angélique
as
Jeoffrey de Peyrac
1964
Shadow of Evil
as
Dr. Guna Sinn
1964
La mort d'un tueur
as
Pierre Massa
1963
Le commissaire mène l'enquête
as
L'amant (segment "Pour qui sonne le ...")
1963
Highway Pick-Up
as
Daniel Boisset
1963
Of Flesh and Blood
as
Samuel
1963
Le vice et la vertu
as
SS Colonel Erik Schörndorf
1962
Love on a Pillow
as
Renaud Sarti
1962
Le monte-charge
as
Robert Herbin
1962
Hitch-Hike
as
Édouard le psychopathe
1961
Madame
as
Le sergent François-Joseph Lefebvre
1961
Le jeu de la vérité
as
L'inspecteur de police
1961
The Taste of Violence
as
Perez
1960
Les scélérats
as
Jess Rooland
1960
Les canailles
as
Ed Dawson
1959
La sentence
as
Georges Lagrange
1959
Riff Raff Girls
as
Marcel Point-Bleu
1959
The Road to Shame
as
Pierre Rossi
1958
Toi... le venin
as
Pierre Menda
1958
La liberté surveillée
as
Jean-Paul Viberty / Jean Rungis
1957
Young Girls Beware
as
Raven
1957
No Sun in Venice
as
Sforzi
1956
Crime and Punishment
as
René Brunel
1956
Pardonnez nos offenses
as
Bit Role (uncredited)
1955
The Wicked Go to Hell
as
Fred
1954
Quai des blondes
as
Chemise rose
1949
Maya
as
Un témoin du meurtre qui n'a rien vu (uncredited)
1948
Aux yeux du souvenir
as
Un élève du cours Simon (uncredited)
1948
The Lame Devil
as
Un invité en blanc (uncredited)
Writer
2013
Une femme nommée Marie (TV Movie) (adaptation)
2003
Les Feux de la rampe (TV Series documentary) (1 episode)
- Robert Hossein (2003)
1993
Je m'appelais marie antoinette (TV Movie)
1991
Jésus était son nom (TV Movie)
1985
Le caviar rouge (adaptation and dialogue)
1982
Les Misérables (adaptation)
1972
Les six hommes en question (TV Movie) (play)
1970
Point de chute (scenario and adaptation)
1969
Cemetery Without Crosses (adaptation) / (dialogue) / (scenario)
1967
J'ai tué Raspoutine (screenplay)
1965
The Secret Killer (screenplay) / (story)
1964
Les yeux cernés (story)
1964
La mort d'un tueur (adaptation) / (scenario)
1961
Le jeu de la vérité (adaptation)
1961
The Taste of Violence (dialogue) / (screenplay)
1960
Les scélérats (adaptation)
1959
Double Agents (writer)
1958
Toi... le venin (adaptation and dialogue)
1956
Pardonnez nos offenses
1955
The Wicked Go to Hell (adaptation)
Director
2013
Une femme nommée Marie (TV Movie)
2010
Dominici un procès impitoyable (TV Movie)
2010
L'affaire Seznec: c'est vous qui allez le juger (TV Movie)
1993
Je m'appelais marie antoinette (TV Movie)
1991
Jésus était son nom (TV Movie)
1990
Cyrano de Bergerac (TV Movie)
1975
Des souris et des hommes (TV Movie)
1969
Cemetery Without Crosses (a film by)
1961
The Taste of Violence
1956
Pardonnez nos offenses
1955
The Wicked Go to Hell
Miscellaneous
2005
Huis clos (TV Movie) (stage director)
2004
Déviation obligatoire (TV Special) (theater director)
2003
Antigone (TV Movie) (theater director)
1990
Cyrano de Bergerac (TV Movie) (stage director)
1988
Kean (TV Movie) (stage director)
1984
Un grand avocat (TV Movie) (stage director)
1978
Emmenez-moi au théâtre: Pas d'orchidées pour Miss Blandisch (TV Movie) (stage director)
1975
Hernani (TV Movie) (stage director)
1968
Barbarella (voice dubbing: Ugo Tognazzi: French version - uncredited)
Producer
2003
Antigone (TV Movie) (producer)
1991
Jésus était son nom (TV Movie) (producer)
1963
Au coeur de la vie (co-producer)
1962
L'oiseau moqueur (Short) (co-producer)
Soundtrack
1973
Don Juan, or If Don Juan Were a Woman (performer: "Adieu Paris" (Adios Muchachos))
Self
2006
L'invité (TV Series)
as
Self
- Episode dated 14 June 2019 (2019) - Self
- Episode dated 12 February 2010 (2010) - Self
- Episode dated 12 March 2006 (2006) - Self
2019
Les silences de Johnny (Documentary)
as
Self
2018
500 (Video short)
as
Self (archive photos)
2017
Le Festival International du Cirque de Monte-Carlo (TV Series documentary)
as
Self
- 41e Festival International du Cirque de Monte-Carlo (2017) - Self
2011
Un jour, un destin (TV Series documentary)
as
Self
- Jean Louis Trintignant, l'insaisissable (2017) - Self
- Marie-France Pisier, une femme sous influence (2014) - Self
- Jacqueline Maillan, la solitude du rire (2013) - Self
- Lino Ventura, les combats d'une vie (2011) - Self
2016
Grands reportages (TV Series documentary)
as
Self
- Belmondo par Belmondo (2016) - Self
2015
Remembering Sergio (Video documentary short)
as
Self
2014
Un jour, une histoire (TV Series documentary)
as
Self
- Brigitte Bardot, la vérité de BB (2014) - Self
2014
Les grosses têtes (TV Series)
as
Self
- Les grosses têtes: Nos 37 ans de bonheur (2014) - Self
1999
Vivement dimanche (TV Series)
as
Self / Self - Main Guest
- Dany Boon 5 (2014) - Self
- Jean-Paul Belmondo 2 (2013) - Self
- Dani Lary (2009) - Self
- Bernard Campan (2007) - Self
- Liane Foly (2006) - Self
- Brigitte Bardot (2004) - Self
- Shirley et Dino (2004) - Self
- L'amiral Philippe de Gaulle (2003) - Self
- Omar Sharif (2003) - Self
- Hélène Ségara (2001) - Self
- Les 50 ans du Crazy Horse (2001) - Self
- Geneviève de Fontenay 1 (2001) - Self
- Charles Aznavour 1 (2000) - Self
- Robert Hossein (2000) - Self - Main Guest
- Johnny Hallyday 1 (2000) - Self
- Michel Leeb 1 (1999) - Self
2012
Michèle Mercier, l'insoumise (TV Movie documentary)
as
Self
2012
Empreintes (TV Series documentary)
as
Self
- Hossein en scène (2012) - Self
1997
Téléthon (TV Series)
as
Self - Parrain du Téléthon / Self
- Episode dated 3 December 2011 (2011) - Self
- Episode dated 6 December 1997 (1997) - Self - Parrain du Téléthon
- Episode dated 5 December 1997 (1997) - Self - Parrain du Téléthon
2011
Belmondo: Il était une fois le beau monde (TV Movie documentary)
as
Self
1999
Le plus grand cabaret du monde (TV Series)
as
Self
- Episode #14.2 (2011) - Self
- Episode #12.6 (2010) - Self
- Episode #10.1 (2007) - Self
- Episode #8.9 (2006) - Self
- Episode #1.4 (1999) - Self
2011
C'est au programme (TV Series documentary)
as
Self
- Episode dated 12 October 2011 (2011) - Self
2011
C à vous (TV Series)
as
Self
- Episode dated 29 September 2011 (2011) - Self
2011
Belmondo, itinéraire... (TV Movie documentary)
as
Self
2010
Docteur San-Antonio et Mister Dard (TV Movie documentary)
as
Self
2010
Vie privée, vie publique (TV Series)
as
Self
- Episode dated 5 November 2010 (2010) - Self
- Episode dated 15 January 2010 (2010) - Self
2010
Ben Hur: The Hollywood Legend Comes Alive (TV Movie documentary)
as
Director
2010
Cinémas (TV Series)
as
Self
- Episode dated 3 April 2010 (2010) - Self
2010
La traversée du miroir (TV Series)
as
Self
- Episode dated 21 March 2010 (2010) - Self
2010
Les grands du rire (TV Series)
as
Self
- Étoiles de légende: Les stars de toujours (2010) - Self
2009
Les fleurs maladives de Georges Franju (Video documentary)
as
Self
2000
Vivement dimanche prochain (TV Series)
as
Self / Self - Main Guest
- Episode dated 11 January 2009 (2009) - Self
- Episode dated 17 September 2000 (2000) - Self - Main Guest
2008
Quand les femmes nous font rire (TV Movie documentary)
2003
Vol de nuit (TV Series)
as
Self
- Episode dated 15 October 2007 (2007) - Self
- Episode dated 18 March 2003 (2003) - Self
2006
26 place Vendôme (TV Movie documentary)
as
Narrator (voice)
2002
On a tout essayé (TV Series)
as
Self
- Episode dated 13 September 2006 (2006) - Self
- Episode dated 20 April 2006 (2006) - Self
- Episode dated 12 November 2004 (2004) - Self
- Episode dated 16 March 2004 (2004) - Self
- Episode dated 16 January 2002 (2002) - Self
2006
Denn sie kennen kein Erbarmen - Der Italowestern (TV Movie documentary)
as
Self
2005
À l'ombre des grands chênes (Abel Gance) (Documentary)
as
Self
2002
On ne peut pas plaire à tout le monde (TV Series)
as
Self
- Episode dated 23 October 2005 (2005) - Self
- Episode dated 31 October 2004 (2004) - Self
- Episode dated 15 November 2002 (2002) - Self
2005
93 Faubourg Saint-Honoré (TV Series)
as
Self
- Dîner "Festin Mondain" (2005) - Self
2004
Vos Français de coeur (TV Special)
as
Self
2004
Music-hall et compagnie (TV Series)
as
Self
- Dany Boon (2004) - Self
- Sylvie Vartan (2004) - Self
2004
Recto verso (TV Series)
as
Self
- Michel Bouquet: ma vie, la scène (2004) - Self
2004
Le fantôme d'Henri Langlois (Documentary)
as
Self
2003
De l'autre côté du miroir (TV Mini Series)
as
Self
- Episode #1.2 (2003) - Self
2003
Les Feux de la rampe (TV Series documentary)
as
Self
- Robert Hossein (2003) - Self
2003
Qui veut gagner des millions? (TV Series)
as
Self
- Episode dated 25 April 2003 (2003) - Self
2002
Cité de la Réussite (TV Series)
as
Self
- Les Nouveaux Mondes (2002) - Self
2001
Culture et dépendances (TV Series)
as
Self
- Spécial Michel Tournier (2002) - Self
- Dieu existe, ils l'ont rencontré (2001) - Self
2002
Y a un début à tout (TV Series)
as
Self
- Episode dated 9 April 2002 (2002) - Self
2002
Tout le monde en parle (TV Series)
as
Self
- Episode dated 30 March 2002 (2002) - Self
2002
Ombre et lumière (TV Series documentary)
as
Self
- Episode dated 25 March 2002 (2002) - Self
2002
Campus, le magazine de l'écrit (TV Series documentary)
as
Self
- Livres de Stars (2002) - Self
1991
Bouillon de culture (TV Series documentary)
as
Self
- Spéciale vendredi saint (2001) - Self
- Robert Hossein (1991) - Self
2001
Tutti frutti (TV Series documentary)
as
Self
- Episode #1.34 (2001) - Self
1999
Les dossiers de l'Histoire (TV Series documentary)
as
Self
- Jeunes premiers d'hier et d'aujourd'hui (1999) - Self
1997
François Chalais, la vie comme un roman (TV Movie documentary)
as
Self
1997
20 heures le journal (TV Series)
as
Self
- Episode dated 5 December 1997 (1997) - Self
1997
Lignes de mire (TV Series)
as
Self
- Episode dated 7 September 1997 (1997) - Self
1994
Studio Gabriel (TV Series)
as
Self
- Episode dated 6 February 1997 (1997) - Self
- Episode dated 12 October 1995 (1995) - Self
- Episode dated 6 October 1994 (1994) - Self
1992
Le cercle de minuit (TV Series)
as
Self
- Episode dated 4 February 1997 (1997) - Self
- Episode dated 6 October 1992 (1992) - Self
1996
Droit d'auteurs (TV Series)
as
Self
- Episode dated 28 April 1996 (1996) - Self
1996
Belmondo, le magnifique (TV Movie documentary)
as
Self
1995
Parajanov. Verjin kolazh (Documentary)
as
Self
1995
Nulle part ailleurs (TV Series)
as
Self
- Episode dated 19 September 1995 (1995) - Self
1995
Qu'avez vous fait de vos vingt ans? (TV Series)
as
Self
- Episode dated 5 May 1995 (1995) - Self
1992
La nuit des Molières (TV Series documentary)
as
Self / Self - Presenter
- La 9ème nuit des Molières (1995) - Self
- La 6ème nuit des Molières (1992) - Self - Presenter
1994
Que le meilleur gagne (TV Series)
as
Self - Panelist
- Spécial Cinéma (1994) - Self - Panelist
1994
Stars 90 (TV Series)
as
Self
- Episode #4.15 (1994) - Self
1990
7 sur 7 (TV Series)
as
Self
- Episode dated 20 March 1994 (1994) - Self
- Episode dated 28 January 1990 (1990) - Self
1994
Jamais sans mon livre (TV Series)
as
Self
- Episode dated 29 January 1994 (1994) - Self
1993
Combien ça coûte? (TV Series)
as
Self
- Episode dated 11 October 1993 (1993) - Self
1987
Sacrée soirée (TV Series)
as
Self
- Episode dated 25 September 1991 (1991) - Self
- Episode dated 28 December 1988 (1988) - Self
- Episode dated 7 October 1987 (1987) - Self
1982
Champs-Elysées (TV Series)
as
Self
- Episode dated 27 January 1990 (1990) - Self
- Episode dated 21 February 1987 (1987) - Self
- Episode dated 20 November 1982 (1982) - Self
1988
Avis de recherche (TV Series)
as
Self - Main Guest / Self
- Episode dated 5 January 1990 (1990) - Self
- Episode dated 10 November 1989 (1989) - Self - Main Guest
- Episode dated 9 November 1989 (1989) - Self - Main Guest
- Episode dated 8 November 1989 (1989) - Self - Main Guest
- Episode dated 7 November 1989 (1989) - Self - Main Guest
- Episode dated 6 November 1989 (1989) - Self - Main Guest
- Episode dated 2 December 1988 (1988) - Self
1989
Figures (TV Series)
as
Self
- Episode dated 29 November 1989 (1989) - Self
1972
Le grand échiquier (TV Series)
as
Self / Self - Main Guest
- Michel Leeb (1989) - Self
- Placido Domingo (1983) - Self
- Frédéric Dard et San Antonio (1982) - Self
- Robert Hossein (1978) - Self - Main Guest
- Louis Seigner (1974) - Self
- Yves Montand (1973) - Self
- Episode #1.6 (1972) - Self
- Episode #1.2 (1972) - Self
1988
Cannes Film Festival (TV Series)
as
Self - Audience Member
- Cérémonie d'ouverture du 41ème festival de Cannes (1988) - Self - Audience Member
1988
Les 4 vérités (TV Series)
as
Self
- Episode dated 18 February 1988 (1988) - Self
1987
L'oeil en coulisses (TV Series)
as
Self
- Episode dated 11 October 1987 (1987) - Self
1987
Le divan (TV Series documentary)
as
Self
- Robert Hossein (1987) - Self
1982
Spécial cinéma (TV Series)
as
Self
- Episode dated 29 December 1986 (1986) - Self
- Episode dated 6 December 1982 (1982) - Self
1986
Les Enfoirés (TV Series)
as
Self
- La une, Coluche et les restaurants du coeur (1986) - Self
1982
Mardi cinéma (TV Series documentary)
as
Self
- Episode dated 14 January 1986 (1986) - Self
- Episode dated 12 October 1982 (1982) - Self
1986
Effraction (TV Series short)
as
Self
- Episode dated 7 January 1986 (1986) - Self
1986
C'est encore mieux l'après-midi (TV Series)
as
Self
- Episode dated 2 January 1986 (1986) - Self
1985
Dialogue pour un portrait (TV Series documentary)
as
Self
- Roger Hanin (1985) - Self
1985
La nuit des Césars (TV Series documentary)
as
Self - Presenter
- 10ème nuit des Césars (1985) - Self - Presenter
1985
La vie de château (TV Series)
as
Self
- Episode dated 12 January 1985 (1985) - Self
1982
Étoiles et toiles (TV Series documentary)
as
Self
- Episode dated 13 March 1982 (1982) - Self
1981
Jeudi cinéma (TV Series)
as
Self
- Episode dated 21 May 1981 (1981) - Self
1980
Passez donc me voir (TV Series)
as
Self
- Episode dated 2 January 1980 (1980) - Self
1978
Apostrophes (TV Series)
as
Self
- Pourquoi écrire ses mémoires? (1978) - Self
1975
Dix de der (TV Series)
as
Self
- Episode dated 29 November 1975 (1975) - Self
1971
Samedi soir (TV Series)
as
Self
- Episode dated 19 October 1974 (1974) - Self
- Episode dated 15 May 1971 (1971) - Self
1972
Midi Trente (TV Series)
as
Self
- Episode dated 28 September 1973 (1973) - Self
- Episode dated 17 September 1973 (1973) - Self
- Episode dated 2 October 1972 (1972) - Self
1964
Grand écran (TV Series documentary)
as
Self
- Robert Hossein: La Fin du jour (1972) - Self
- Le Vampire de Düsseldorf, Le Coup de grâce ou Les Temps héroïques (1964) - Self
- Jean-Claude Chambon, Christian-Jacque, André Hunebelle, Henri Jeanson (1964) - Self
1971
Grand Amphi (TV Series)
as
Self
- Episode dated 15 May 1971 (1971) - Self
1968
Monsieur Cinéma (TV Series)
as
Self
- Episode dated 14 June 1970 (1970) - Self
- Episode dated 12 January 1970 (1970) - Self
- Episode dated 15 July 1968 (1968) - Self
1970
La joie de vivre (TV Series)
as
Self
- Colette Besson (1970) - Self
1969
Rom aktuell (TV Series documentary)
as
Self
- Episode #1.1 (1969) - Self
1968
Samedi et compagnie (TV Series)
as
Self
- Episode dated 9 November 1968 (1968) - Self
1958
Reflets de Cannes (TV Series documentary)
as
Self
- Episode dated 13 May 1967 (1967) - Self
- Episode dated 16 May 1963 (1963) - Self
- Episode dated 11 May 1958 (1958) - Self
1965
Cinéma (TV Series documentary)
as
Self
- Episode dated 16 February 1967 (1967) - Self
- Episode dated 27 November 1965 (1965) - Self
1965
Ecce Homo (Documentary short)
as
Récitant / Narrator (voice)
1965
Pariser Journal (TV Series documentary)
as
Self
- Episode #5.1 (1965) - Self
1957
Cinépanorama (TV Series documentary)
as
Self
- Episode dated 6 June 1964 (1964) - Self
- Episode dated 23 January 1960 (1960) - Self
- Episode dated 28 March 1959 (1959) - Self
- Episode dated 24 January 1957 (1957) - Self
1963
Gala de l'union (TV Series)
as
Self
- 33ème gala de l'union des artistes (1963) - Self
1962
Ballade dans Paris (Documentary short)
as
Récitant / Narrator (voice)
1961
Les échos du cinéma (TV Series short)
as
Self
- Episode #1.45 (1962) - Self
- Episode #1.22 (1961) - Self
Archive Footage
2023
Rembob'Ina (TV Series documentary)
as
Self
- La première télé des Restos du Coeur (2023) - Self
2022
Belmondo L'Incorrigible (TV Movie documentary)
as
Self
2022
Hossein, Ronet, Trintignant: confidences de trois acteurs inoubliables (TV Movie documentary)
as
Self
2021
Comment Lemmy Caution et OSS 117 ont sauvé les films d'espionnage made in France... ou pas? (TV Movie documentary)
as
Self
2020
Les Chroniques du Mea (TV Series)
as
Self
- Hold-up (1985) (2020) - Self
- Columbo: Prescription Murder (1968) (2020) - Self
2019
Aznavour by Charles (Documentary)
as
Self
2018
Passion Terzieff (TV Movie documentary)
as
Self
2017
Un Français nommé Gabin (TV Movie documentary)
as
Self
2016
Vadim Mister Cool (TV Movie)
as
Self
2014
The Go-Go Boys: The Inside Story of Cannon Films (Documentary)
as
Self (uncredited)
2013
Isabelle Adjani, 2 ou 3 choses qu'on ne sait pas d'elle... (TV Movie documentary)
as
Self
2011
Libre IX (Video short)
2011
Libre V (Video short)
2011
Libre VIII (Video short)
2011
Libre IV (Video short)
2010
Compression (TV Series documentary)
- Compression Le Repos du Guerrier de Roger Vadim (2010)
2007
On n'est pas couché (TV Series)
as
Self
- Episode #1.36 (2007) - Self (uncredited)
1984
7 sur 7 (TV Series)
- Episode dated 11 March 1984 (1984)
1982
Famous T & A (Video documentary)
as
Louis Prévost (uncredited)
References
Robert Hossein Wikipedia
(Text) CC BY-SA