Appointed by

Bill Clinton




Spouse

Anne Hilker (m. 1989)




Role

Judge





Name

Robert Sack




Preceded by

Roger Miner




Succeeded by

Denny Chin






Alma mater

University of Rochester Columbia University




Education

University of Rochester, Columbia Law School
Robert David Sack (born 1939) is a Senior United States Circuit Judge of the United States Court of Appeals for the Second Circuit.
Contents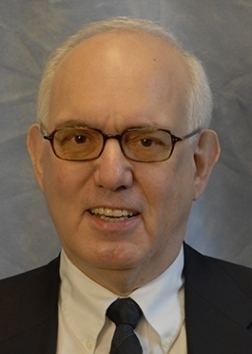 Early life and education
Born in Philadelphia, Pennsylvania, Sack was raised in Brooklyn, New York. His father was Eugene Sack, who served as rabbi of Congregation Beth Elohim for 35 years. In 1989 he married his second wife, the lawyer Anne K. Hilker; he had been divorced from his first wife. Sack received a Bachelor of Arts degree from the University of Rochester in 1960 and received his Bachelor of Laws from Columbia Law School in 1963.
Career
He first clerked for Judge Arthur Stephen Lane of the United States District Court for the District of New Jersey. In 1964, he joined Patterson, Belknap & Webb, eventually becoming a partner of the firm. During 1974, he served as Associate Special Counsel and Senior Associate Special Counsel for the House Judiciary Committee's impeachment inquiry into President Richard Nixon. Following his government service, Sack returned to Patterson Belknap. In 1986, he joined the law firm of Gibson, Dunn & Crutcher as a partner. Throughout his career in private practice, Sack specialized in press law and represented numerous United States and foreign-based media companies.
Federal judicial service
Sack was nominated by President Bill Clinton on November 6, 1997, to a seat on the United States Court of Appeals for the Second Circuit vacated by Judge Roger J. Miner. He was confirmed by the United States Senate on June 15, 1998, and received commission on June 16, 1998. He assumed senior status on August 6, 2009.
Other service
Sack is a lecturer in law at Columbia Law School, where he teaches courses on the law of the media and the First Amendment, and is also a member of the Columbia Law School Board of Visitors. He also has served as a member of the advisory board of the Media Law Reporter and The Communications Lawyer, an ABA publication. Sack also served, earlier in his career, as a member of the board of directors on the National Council on Crime and Delinquency (1975–83); as a member of the board of directors of New York Lawyers for the Public Interest (1996–98); and as a commissioner of the New York City Commission on Public Information and Communication (1995–98).
Publications
• Sack on Defamation: Libel, Slander and Related Problems (4th ed. 2010)
• "Protection of Opinion Under the First Amendment: Reflections on Alfred Hill, 'Defamation and Privacy Under the First Amendment,'" 100 Colum. L. Rev. 294 (2000)
• Advertising and Commercial Speech: A First Amendment Guide (1999) (co-author)
• "Hearing Myself Think: Some Thoughts on Legal Prose," 4 Scribbs Journal of Legal Writing 93 (1993)
Notable rulings
Barclays Capital, Inc. v. Theflyonthewall.com, -- F.3d --, 2011 WL 2437554, at *15 (2d Cir. June 20, 2011): Sack, writing for the panel, concluded that the tort of hot news misappropriation was preempted by the Copyright Act as applied to the facts of the instant case, which concerned a novel lawsuit by various investment banks, which publish and disseminate equity research reports, against a small Internet-based aggregator of stock tips which sold the investment banks' recommendations to its own clients.
United States v. Stewart, 590 F.3d 93 (2d Cir. 2009): Sack, writing for a majority of the panel, affirmed the convictions of Lynne Stewart, the former attorney for "Blind Sheik" Omar Abdel-Rahman, on various counts including conspiracy, providing material support to terrorists, and defrauding the U.S. government, arising out of her conduct in knowingly passing information between her client and his supporters in Egypt in violation of government-ordered "special administrative measures". The panel also vacated her sentence and remanded for re-sentencing in light of Stewart's possible perjury at her trial as well as intervening factual developments in the case.
Blanch v. Koons, 467 F.3d 244 (2d Cir. 2006): Sack, writing for the panel, affirmed the district court's decision that artist Jeff Koons was protected by the doctrine of fair use, and therefore not liable for copyright infringement, when he incorporated a photographer's copyrighted photo of a woman's feet and lower legs into a larger collage painting, even though Koons had benefited commercially from the work.
Leebaert v. Harrington, 332 F.3d 134 (2d Cir. 2003): Sack, writing for the panel, decided that a public school's requirement that students attend health-education classes did not violate principles of substantive due process or religious rights of parents who disagreed with the school's curriculum.
Doe v. Department of Public Safety on Behalf of Henry C. Lee, 271 F.3d 38 (2d Cir. 2001): Sack, writing for the panel, held that a Connecticut sex-offender registration law violated the Due Process Clause of the Fourteenth Amendment, under a "stigma plus" theory, by authorizing public dissemination of information about sex offenders on the registry without first offering them an individualized hearing about whether they were likely to be dangerous.
DeStefano v. Emergency Housing Group, Inc., 247 F.3d 397 (2d Cir. 2001): Sack, writing for the panel, decided that a state does not violate the Establishment Clause of the First Amendment by providing public funding to a private facility that also offers Alcoholics Anonymous (AA) sessions, which are religious in nature, so long as the staff does not require clients to attend AA sessions.
McMenemy v. Rochester, N.Y., 241 F.3d 279 (2d Cir. 2001): Sack, writing for the panel, decided that Title VII of the Civil Rights Act of 1964 renders unlawful retaliation by an employer against an employee who opposes any unlawful employment practice involving any employer, not just the employee's own employer, so long as the employee establishes a causal connection between the retaliation and the employee's protected activity.
Commodity Futures Trading Commission v. Vartuli, 228 F.3d 94 (2d Cir. 2000): Sack, writing for the panel, concluded that a seller of an automatic-trading software program that instructs the user when to buy or sell currency futures is a "commodity trading advisor" under the Commodity Exchange Act (CEA), and that the Act, as applied to that seller, did not violate the First Amendment.
Awards and honors
In May 2008, Sack was awarded the Learned Hand Medal for excellence in federal jurisprudence by the Federal Bar Council.
References
Robert D. Sack Wikipedia
(Text) CC BY-SA